Exploring the Diversity of Mexican Cuisine With Elia Herrera of Calgary's Milpa
Milpa's Elia Herrera is showing diners what more there is to Mexican cuisine.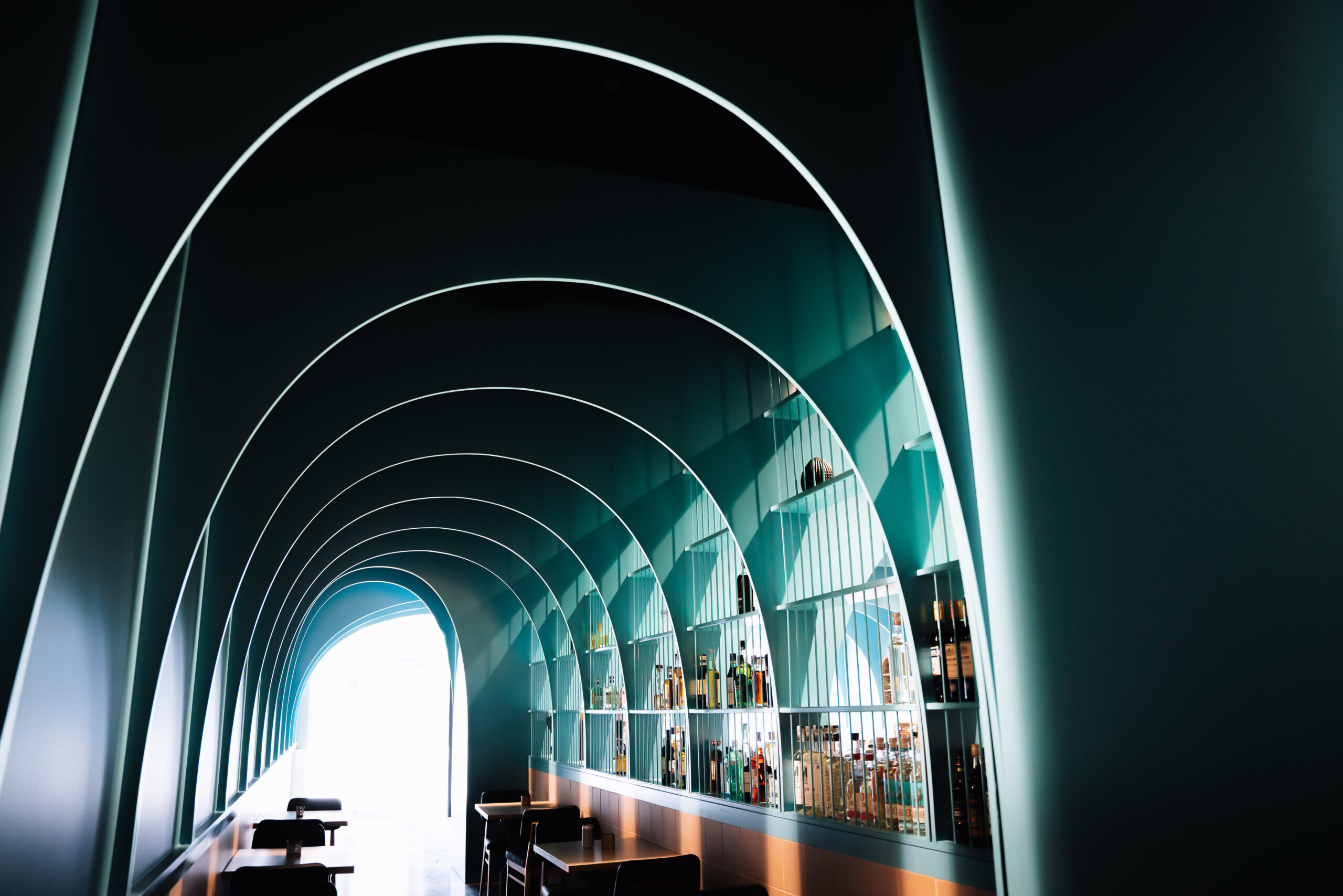 When Elia Herrera first came to Toronto from Mexico, she didn't envision herself spending more than a year in Canada. Nearly two decades and a move to Calgary later, the chef can't see herself soon leaving the much humbler but increasingly vibrant city where she opened her critically acclaimed restaurant, Milpa, earlier this year. "I love Calgary. Honestly, it's incredible," Herrera says. "I love the mountains. The people are super nice, super welcoming. I feel more community because it's smaller than Toronto."
Herrera's move to Calgary is the product of the same self-assured vision that has guided her through some of Canada's best kitchens, appearances on Top Chef Canada and Top Chef Mexico, and a career move that precipitated her rise to prominence. In 2011, she landed a job as the executive pastry chef at Toronto's Canoe in its award-winning heyday, but when restlessness took over, she left to explore other options. "When I was at Canoe, at the time, it was the best restaurant in Canada, but I needed more. I need to have a challenge all the time. That's just the way I am," she says.
While taking some time off after leaving Canoe, Herrera toyed with the idea of opening a bakery and began consulting at restaurants around the city. At one job, she was asked to help find a Mexican chef capable of helming a new restaurant being opened by her client. Herrera threw her own name in the mix, and after a cook-off competition with other chefs, she was named executive chef, eventually becoming partner at Toronto's acclaimed Los Colibris. The rajas poblanas that won her the job are now on the menu at Milpa. Although Los Colibris closed to citywide consternation in 2018, Herrera still operates two eateries in Toronto with her sister: Colibrí, a taco joint in downtown's Chefs Hall, and Tecolote, a takeout and delivery operation where she also produces packaged sauces.
At her newest gig, leading the talented team at Milpa, in Calgary's bustling Beltline neighbourhood, Herrera expands upon the lessons instilled in her by her mother and grandmother, both chefs themselves, as well as the flavours and techniques of her native Veracruz to craft "colonial" Mexican cuisine that goes well beyond tacos and burritos. Running with the slogan "mi casa es tu casa," Herrera's thoughtfully crafted small plates are meant for sharing—though most diners will want them all to themselves.
The delightfully incomparable coconut ceviche—a play on the classic that replaces the leche de tigre with coconut milk and the fish with cubes and strips of coconut meat—awakens the palate with its interplay between sweetness and the spice provided by the jalapeño oil it's topped with. The papas bravas, on the other hand, will be familiar to those who enjoy Spanish cuisine. Playing with the patatas bravas formula by replacing the spicy sauce with an airy bed of macha mayo, this simple dish epitomizes Herrera's cuisine, taking Spanish colonial influences and reframing it in an entirely Mexican way. And for those who prefer the classics, the extra-creamy rajas poblanas and quesabirria will satisfy cravings for tortilla-wrapped Mexican delicacies.
Designed by Kayla Browne and Yves Poitras, of local firms Bold Workshop Architecture and Hereby respectively, Milpa's 72-seat interior playfully draws on and lightens Mexico's Spanish colonial architecture. Milpa's defining motif, broad arches running perpendicular across the room, reframe the Spanish colonial aesthetic when painted in a Caribbean azure, giving the feeling of gentle waves sweeping over diners. A long bar breaks the space in two: the front portion of the room is filled with four-seat tables and a dynamic energy, while the space to the bar's rear is reserved for two-tops, removed from the action of the bartenders for a more peaceful atmosphere.
Working with Herrera throughout the process, Browne and Poitras created a room that feels both homey and avant-garde, and which honours the multifaceted inspirations for the cuisine. The idea for the arches was gleaned from Herrera's grandmother's colonial-style house, where she spent her childhood learning to cook from her grandmother and mother. And Milpa avoids the sombrero and maraca archetype of Mexican restaurants. "I love the hats," she says. "But Mexico's way more than that."
Along with mi casa es tu casa, "more" seems to be the word Herrera lives by. Since arriving in Canada nearly 20 years ago, she has achieved extraordinary success with grace and humility. Throughout her career, she has shown diners in Calgary, Toronto, and beyond that Mexican cuisine is so much more than the stereotype. And while Milpa may seem like a final masterstroke, there is more to come from Herrera. "I'm working on another project here in Calgary, which is something that I've wanted to do for a long time," she says. "Finally, I have the opportunity to bring my dream to reality, and I'll let you know more when I have more things to say."
Photos by bits & Bites Studio.