Amy Smilovic Talks 25 Years of Her Brand, Tibi
Come September, New York is abuzz as the fashion crowd descends for the spring shows. At Tibi's show in 2011, when the lights went down, designer Amy Smilovic had a surprise in store. What followed—crisp, white, cap-sleeve Oxford button-downs with billowing cream trousers, white boat-neck T-shirts and khaki shorts—was a new direction for the brand. Unlike previous Tibi collections, there were no prints (apart from one, a white filigree stamp), signalling a simplified direction. Women's Wear Daily called it a "savvy move for the contemporary designer."
Behind the scenes, Smilovic wasn't nervous about the show's reception. "I was just hopeful that people would love it as much as I did," she says on the phone from her Georgian-style home in Greenwich, Connecticut. Smilovic, like Phoebe Philo, excels at creating stylish, wearable pieces that make women feel good about themselves. Tibi articles are the workhorses of a wardrobe—not necessarily the flashiest items but the ones you reach for most.
When Smilovic first started out, she wrote in her diary that she wanted to make pieces that are clean, minimal, chic, and can be worn every day. That was her mission statement, she says. But by the mid-aughts, Tibi, founded in 1997, had developed a reputation for selling lighthearted party dresses in explosive floral patterns. Smilovic continued to design blockbuster dresses even as her own tastes moved on, but it left her feeling creatively unfulfilled.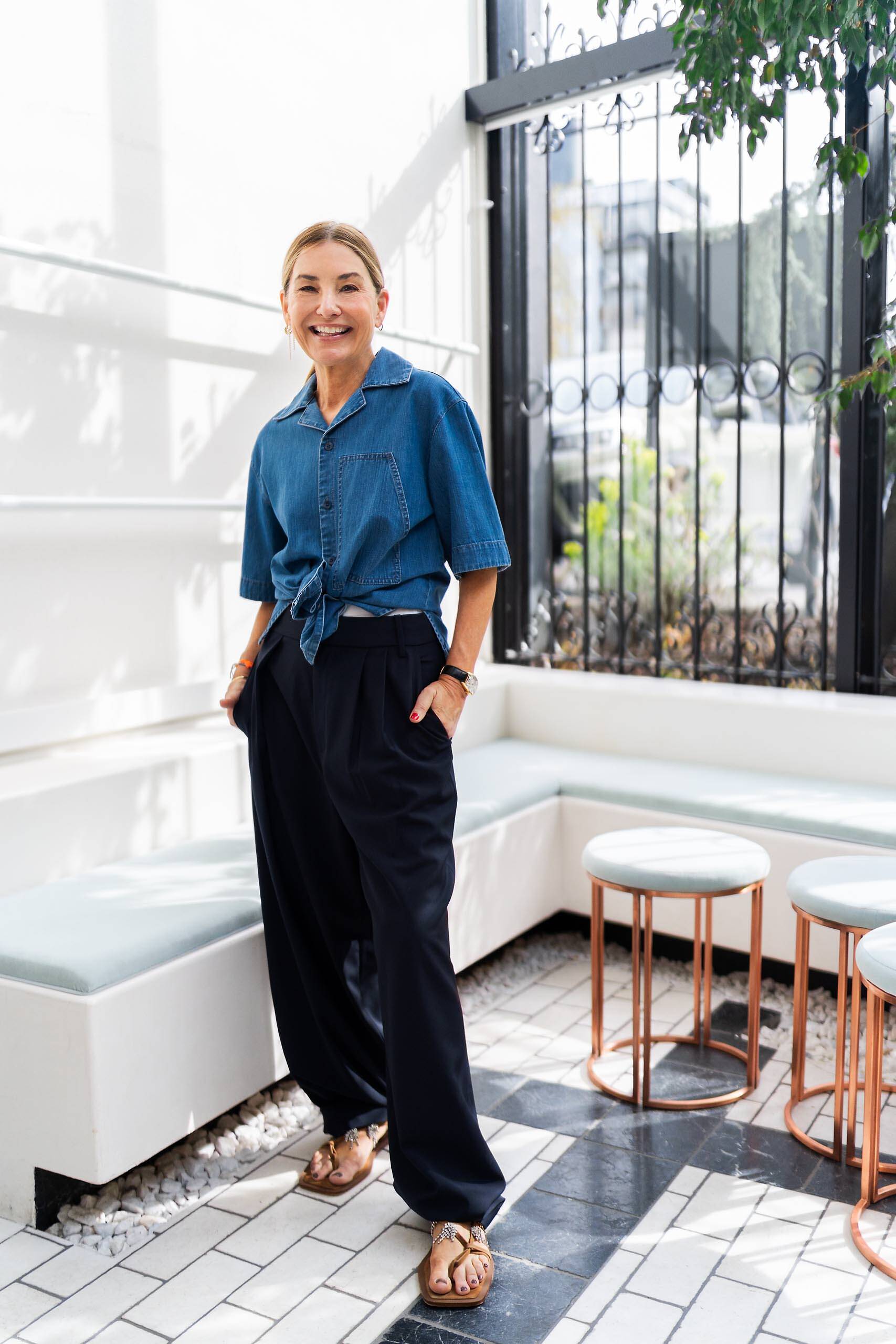 Retailers would say, "'Oh, my God, when we saw the runway we just loved it so much. Now could you do it in bright yellow and make it fuller?' They would just start redesigning the whole thing," she says. Smilovic knew that if she didn't do something drastic, the brand she had painstakingly created would drift into irrelevancy. "It would have sucked out my soul," she says.
Rather than end up the fashion designer equivalent of Sisyphus, doomed to roll the same boulder up a mountain every day for the rest of her life, she hired retail consultant Robert Burke to figure out next steps. He advised her to let Tibi stay a floral-print beach brand and create a new label with clothing she found more in line with her tastes. She did the exact opposite. What followed was a gut renovation of the brand, which pivoted to selling unfussy staples that align with the mission statement she outlined years ago. And while it was slow going at first, Smilovic's steadfastness, clarity of vision, and razor-sharp business instincts have led to a second coming of Tibi, establishing it as a forerunner of modernized timeless womenswear staples.
Smilovic's journey toward internationally renowned fashion designer was hardly preordained. She grew up with a schoolteacher mother and a psychologist father on remote St. Simons Island off the coast of Georgia. The childhood she describes was bucolic. "You had to go across a causeway to get to the mainland to go to school. You were late to school if a shrimp boat was coming through. You ate shrimp all the time," she says. "It was truly what you would imagine growing up on the island to be."
A career epiphany arrived when she was a sophomore at the University of Georgia and watched the 1986 film Nothing in Common starring Tom Hanks as a slick advertising executive. She had yet to declare a major but was so compelled by the way advertising was depicted in the film, she enrolled immediately in the advertising program. Eager to get a foothold in the industry, she skipped her college graduation to begin work at Ogilvy in Atlanta. Eventually she was poached by one of her clients, American Express, and moved to New York, where she met her husband, Frank Smilovic. His job took the couple to Hong Kong in 1997, and needing a project to focus on, she started a clothing line.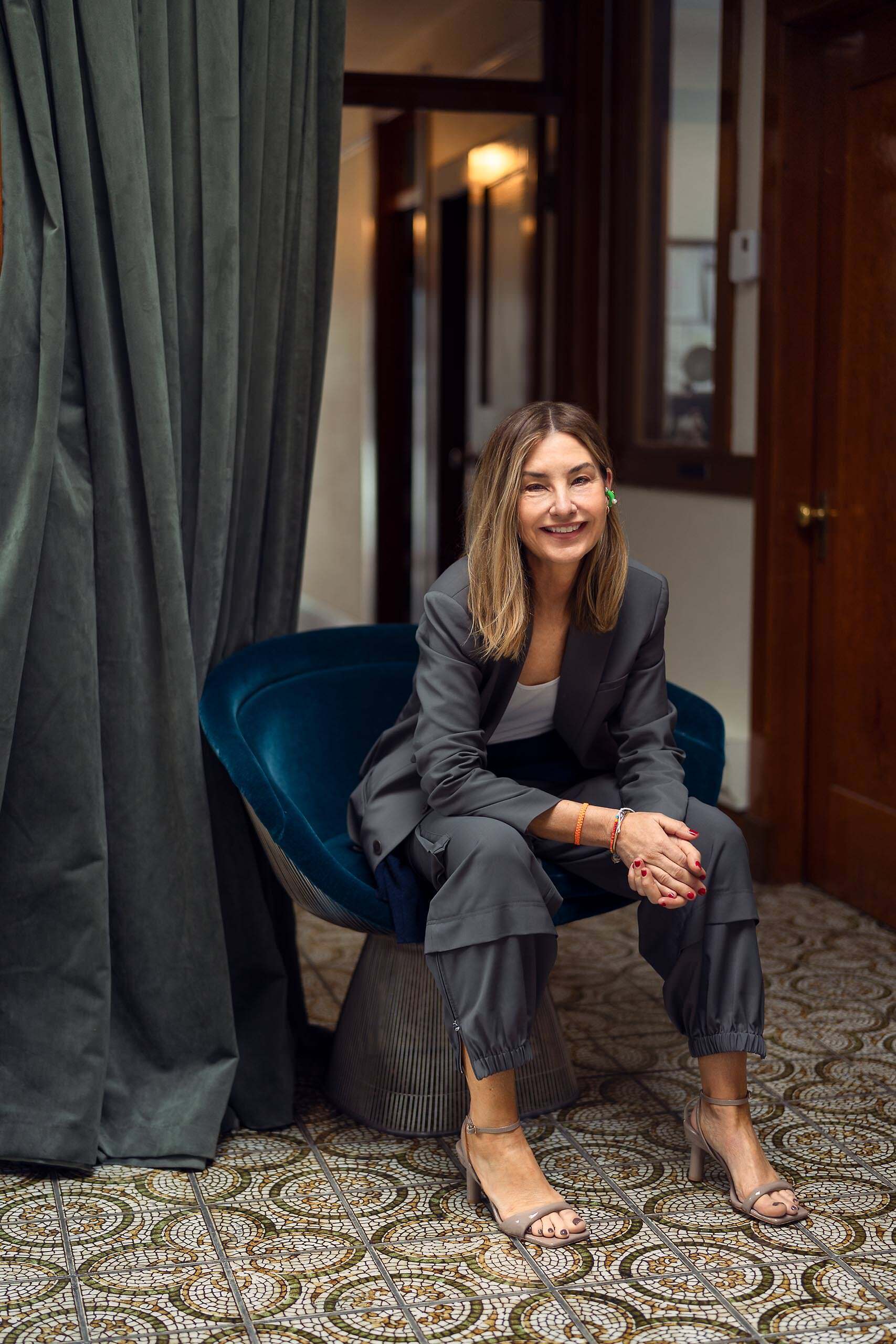 "People always ask, how did I start a clothing company without a fashion degree, but I can't imagine starting a company without experience in advertising, marketing, and finance," she says. Her understanding of break-even analyses, gross margins, and cash flow spreadsheets bolstered Tibi's chances of success. Soon Smilovic was flying from Hong Kong to New York on the regular, and Frank had left his job at American Express to come on board as Tibi's CEO.
Year after year, Smilovic has guided the brand to success, thanks to her bloodhound-like instinct for sniffing out the next sartorial zeitgeist. Tibi's first collection consisted of four items: a shift dress, body-con dress, cigarette pants, and A-line skirt, all rendered in a kitschy batik print reminiscent of the Lilly Pulitzer patterns of her youth. "It was a moment I was in the mood for until I wasn't," she says of her previous proclivity for prints. Tom Ford came out with a Lilly Pulitzer–style collection the following season. These instincts guided her again as she stripped away Tibi's previous identity and crafted it into a reflection of who she is.
In 2020, she found herself locked down alongside everyone else in the world. She took to her phone, delivering off-the-cuff monologues on Instagram, covering everything from how to build a practical wardrobe to business advice for up-and-coming designers. Smilovic's candid nature coupled with her sage wisdom attracted an audience, and her follow count began to climb, now numbering 90,000. On Instagram and TikTok (@amysmilovic), her calling card is keeping it real. Her feed is peppered with grainy diagonal mirror selfies showcasing her casually elegant outfits and videos of her style philosophy delivered at a friendly yet no-nonsense clip. She bucks the stereotype of the fashion designer as an inaccessible eccentric—think Karl Lagerfeld hiring two personal maids to attend to his beloved cat—and instead takes her audience behind the scenes of a photoshoot. Her candid, unassuming nature has made her an inadvertent influencer.
_________
"People always ask, how did I start a clothing company without a fashion degree, but I can't imagine starting a company without experience in advertising, marketing, and finance." —Amy Smilovic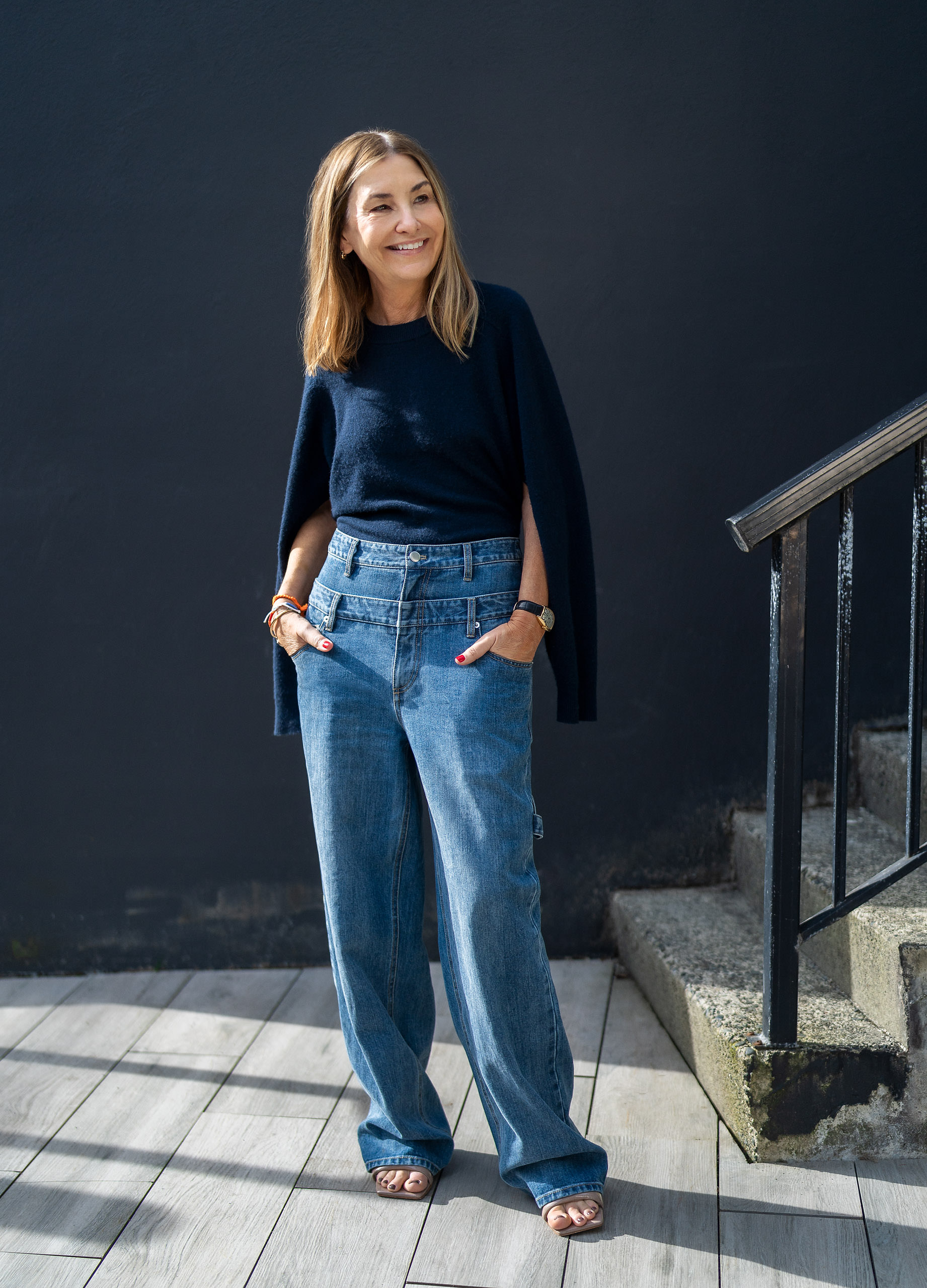 She diligently engages with her followers, answering most of the roughly one thousand direct messages she receives each week. At the end of 2020, Smilovic launched Tibi's weekly style class, which gives insider lessons on creating outfits that are "chic, modern, and effortless." By showcasing Tibi's versatility, delivered with the effortless chill she exudes, Smilovic is her own best advertisement, extending the Tibi brand to include a space for a community of like-minded, no-nonsense style enthusiasts.
Now, as creative director, Smilovic guides her team of designers toward creations that are clean, minimal, chic, and can be worn every day. For the fall 2022 collection, which hit stores in July, she gives the newly reawakened world exactly what it wants—effortlessly stylish wares that transition from the couch to work to a night out. From simple asymmetrical black dresses to low-slung wide-cut trousers that are impossibly cool without trying, the collection is undeniably on the nose of Smilovic's initial mission statement.
"Tibi is my personal style," she says. "Creative pragmatism" is a term Smilovic coined to eschew the various style categories she felt boxed in by. "If you go into a department store, you usually have an area that's bohemian, an area that's modernist, a classic area, and a sexy, edgy area," she explains. "And so as a brand, people want to know, are you a sexy brand? Are you a classic brand? Are you a bohemian brand? You have to choose. And the problem is, as a person, I'm not one of those things individually, and maybe a little bit of all of them." Creative pragmatism is Smilovic's way of acknowledging that true style contains multiplicity.
It's a concept she's taking on the road, spreading the gospel on her Creative Pragmatism 2022 tour, hosting seminars in places as varied as Vancouver, Denver, and Dubai to help people unlock the secrets of their own unique style, engage with her followers in real life, and open up space for thoughtful and considered conversations on the role of fashion and style in life.
"People who follow me, follow me because they feel like they've finally been heard," she says. "They're like, 'Oh, my God, this is why I've never been able to shop in department stores.' It answers so many questions for them." The company now sells wholesale to other retailers as well as directly to customers through e-commerce and Tibi stores. "Since we operate our ecommerce directly, we deliver a brand-to-consumer experience at every turn," Smilovic says. She finds it rewarding to have both more control and confirmation that her approach is successful. "It's one thing to do things on your own creatively and authentically, and then have it fail, but to have it be working, it's just completely energizing."
Hair and makeup by Vivi Lapidus for Lizbell Agency.