Resveratrol, a compound found in grapevines, is the anchor ingredient for French skin-care brand Caudalie.
In Bordeaux, it's said that "when the vines cry, women's faces smile." In ancient times when men and women were cutting grapevines, they began spreading grapevine sap over their faces, making their skin brighter and more even-toned. But it wasn't until Mathilde Thomas, co-founder with her husband, Bertrand, of French skin-care brand Caudalie, bottled the storied tale that it became a modern reality. Today, a bottle of the Caudalie Vinoperfect Radiance serum, which harnesses the benefits of grapevine sap, sells every 30 seconds around the world.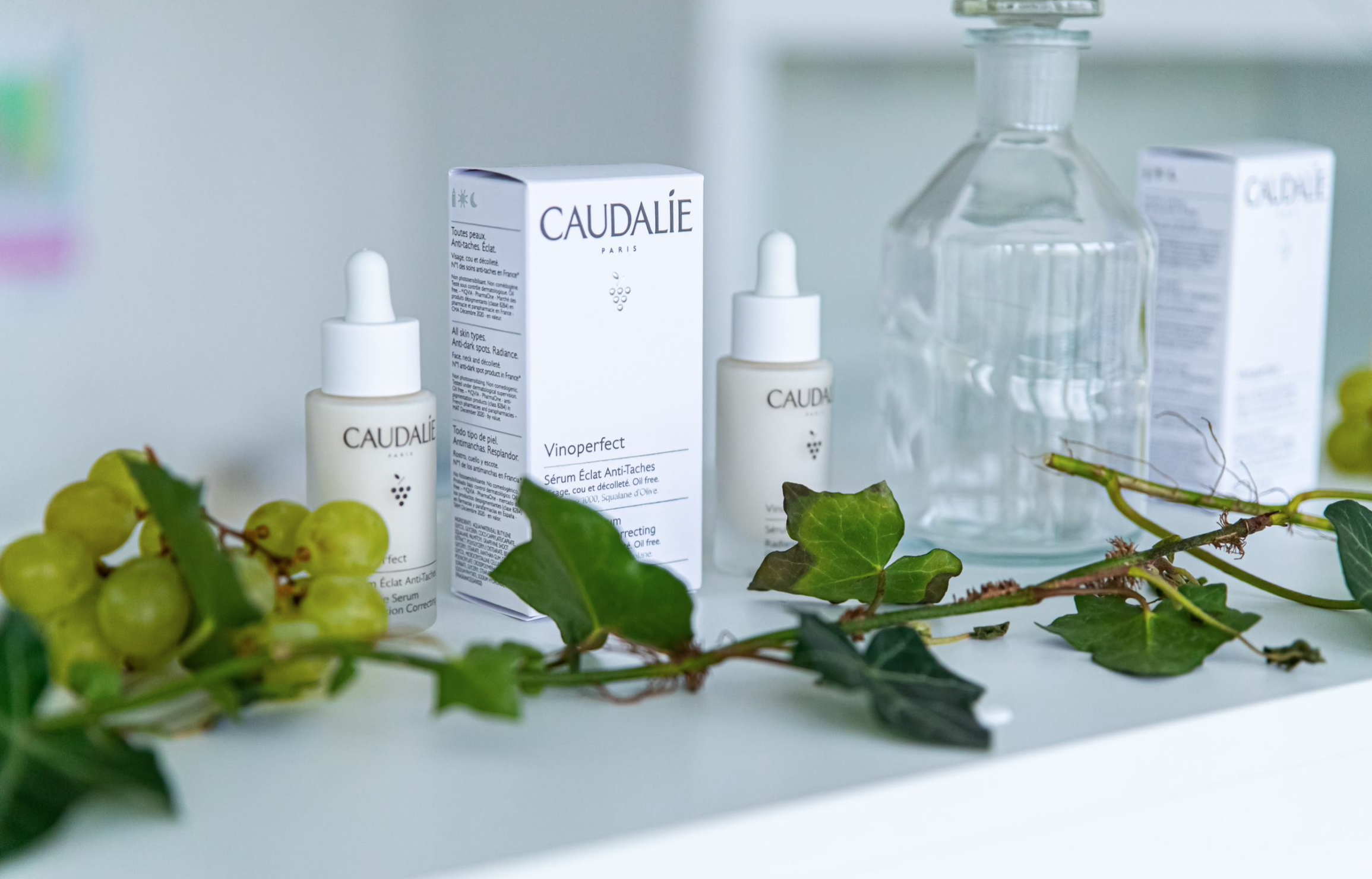 In the summer of 1993, when Thomas was a student working as a guide at her parents' winery, she met Professor Joseph Vercauteren. A specialist in polyphenols, the micronutrients that occur naturally in plants, he hailed from the nearby University of Bordeaux's pharmaceutical science faculty, where he was working on bringing to market a medication made from 100 per cent grape-seed polyphenols. "We did the vineyard tour, and Joseph stopped in front of a big vat full of grape seeds," Thomas recalls. When Vercauteren asked what the winery did with the leftover marc, or pulpy residue from the white grapes, she informed him it was discarded. "He said, 'Your wine is very good, but stop trashing the grape seeds. You have treasure in your hands.'"
An idea blossomed. "This is how Caudalie was created—by meeting a scientist," she explains. By 1995, they had launched a range of three products that harnessed the power of grape-seed polyphenols and their anti-aging properties. The next year, Caudalie formalized its relationship with the University of Bordeaux pharmaceutical science faculty, which eventually led to
the launch of the Vinoperfect Radiance serum in 2005.
The serum was an instant success, but the brand didn't stop innovating. In 2010 the founders came across the findings of Dr. David Sinclair, a young genetic scientist at Harvard Medical School who was studying the effects of resveratrol, a powerful compound found in grapevines. When Thomas, her husband, and their three children moved to New York in 2012 to expand Caudalie's footprint, she reached out. The two clicked, and in 2013, Caudalie formalized a partnership with Harvard Medical School where, after a decade of research, they produced co-patents for the Resveratrol-Lift collection in 2021 and, this year, the Premier Cru collection. "We are very proud of this partnership," Thomas says, noting Caudalie is the only beauty brand to work with the university.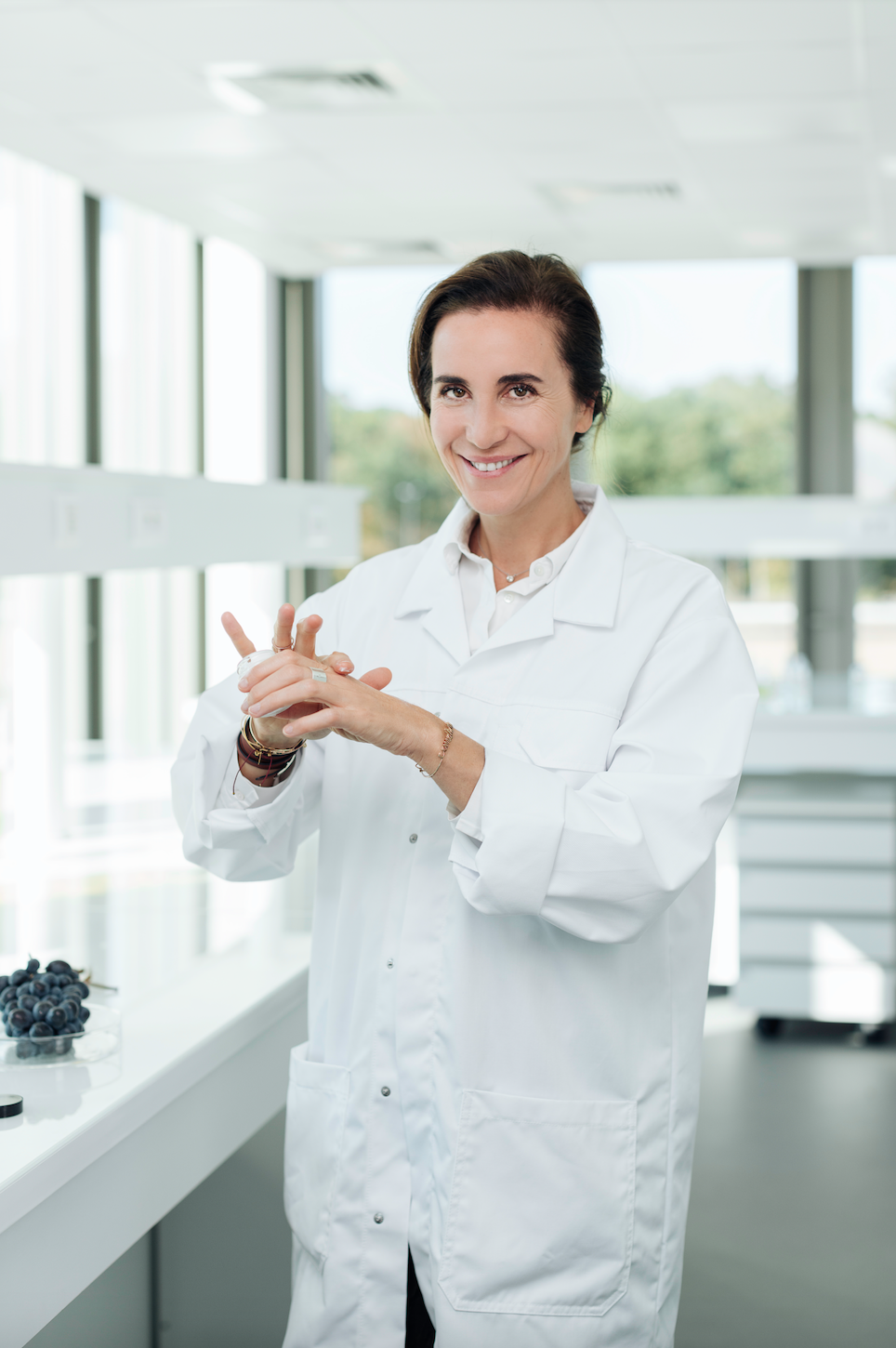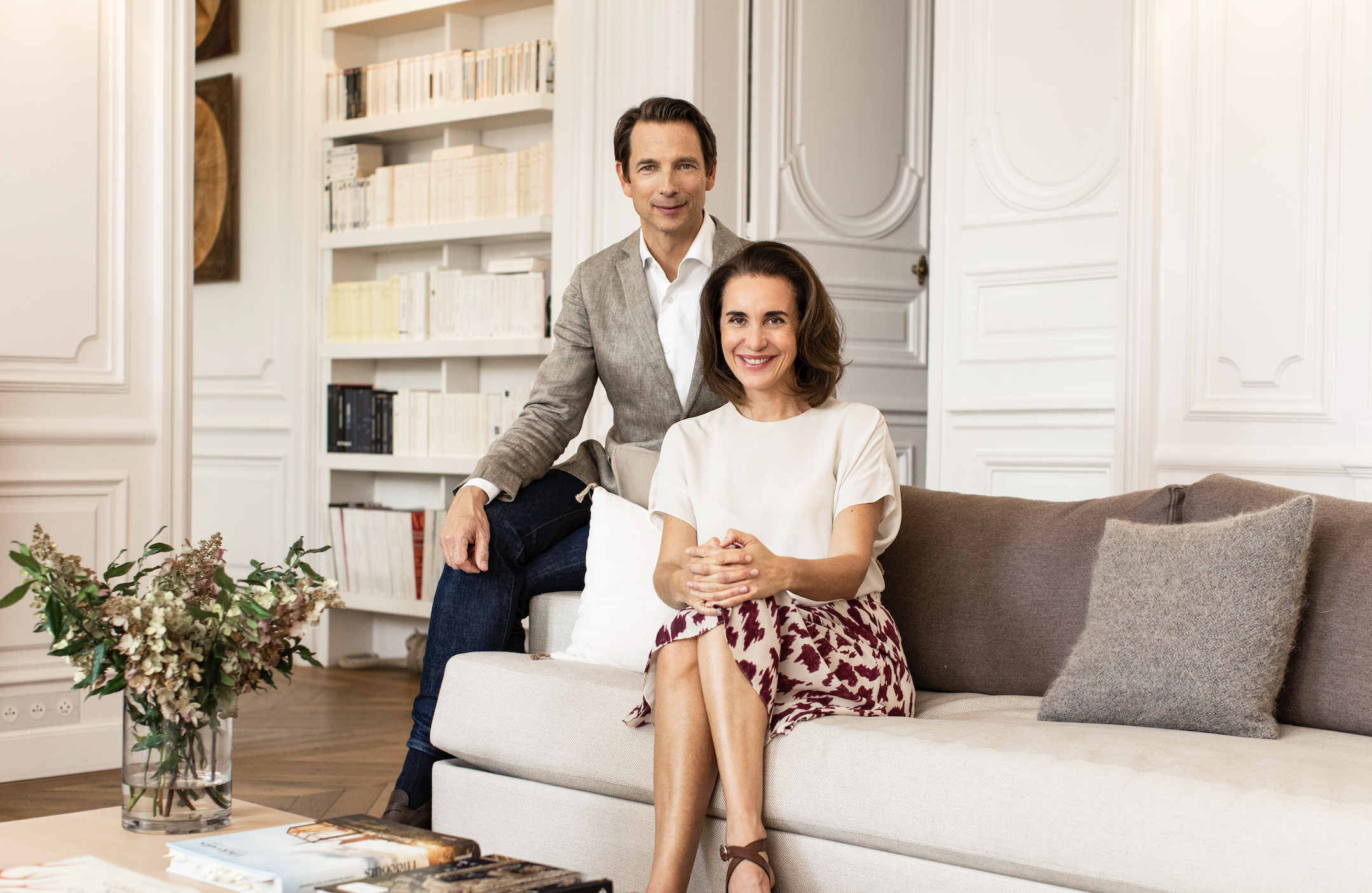 While the launches are an exciting new chapter for the brand, it's the Vinoperfect serum that continues to anchor Caudalie. "It's crazy, because when I launched it, I never thought that it would be a hero product," Thomas says. Today, Caudalie's Vinoperfect Radiance Serum Complexion Correcting is the number one brightening skin-care product in European pharmacies but also the company's bestseller at Sephora in the United States.
Caudalie's foundation has always been science, but this year the brand relaunched the Vinoperfect line in recyclable bottles with revised formulas. After trials, the new formula is almost four times more effective at correcting existing dark spots and prevents future ones by controlling tyrosinase, which regulates melanin production. "It's an incredible brightening powerhouse found in nature," Thomas says. "Nature is an endless source of beauty secrets."
What started as a simple winery tour has become a three-decade experiment in using science to unlock the power of the vine.