Dylan Tripp's Floral Menagerie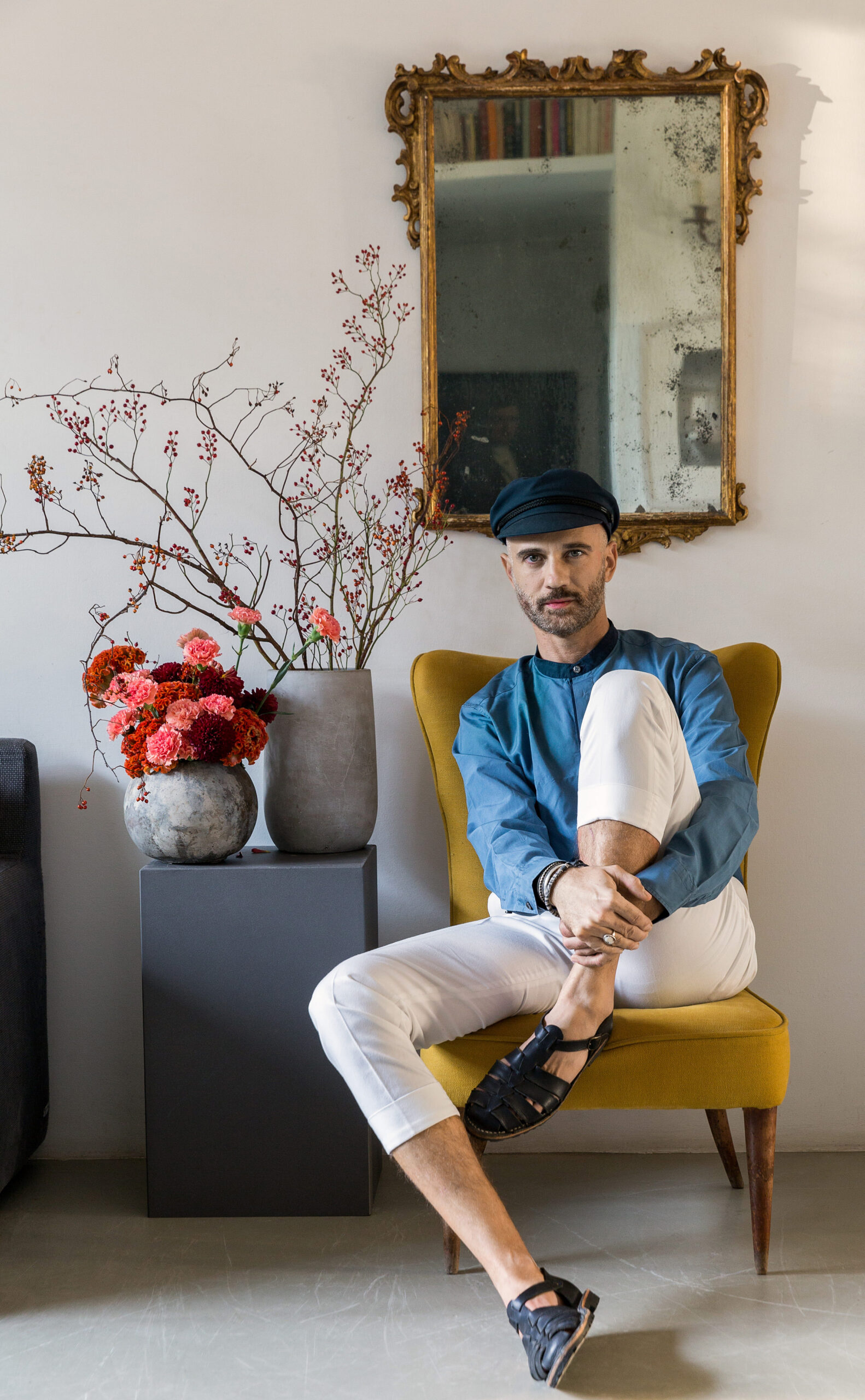 Christian Dior famously said, "After women, flowers are the most divine creations." While this sentiment may seem a bit dated, the garden path from fashionable beauty to flowers is one walked from the ancient poets right to the present. It is a path walked by Roman flower designer Dylan Tripp, who got his start in the fashion industry working for famed maisons like Valentino and Fendi.
In his new career, Tripp has gone back to his roots, quite literally. Following his childhood passion for flowers, his new oeuvre has led him into the world of floral design, from wedding bouquets to interior design to set arrangements. "Flower design is really about geometry, and the movement of patterns and colours, which are all things that you can find in fashion," he says.
Obviously, working with plants has its own unique challenges, and to learn how they grow and interact with each other, one almost has to completely surround themself with green, living things in the same way. Plants can become friends and even confidants, adding another layer of emotional perspective to the work.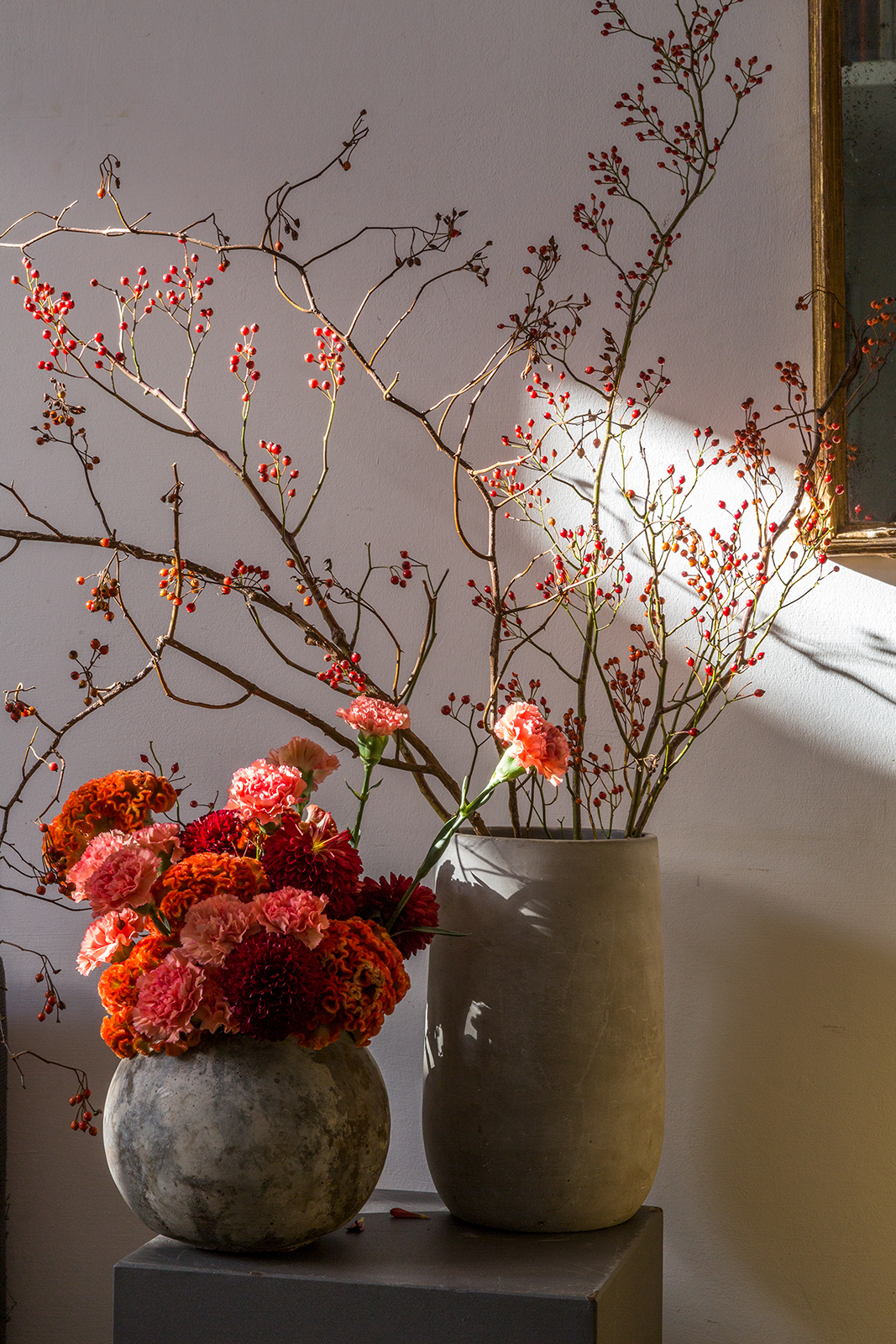 Tripp's home studio in Rome reflects the intersecting passions of his life. The designer works immersed in a lush Italian garden that leads into his home located underneath the famed Felice aqueduct. Tripp maintains that location is key in understanding what kind of greenery should be placed in a way that enlivens the spirit of the place. His designs allow for plants to do more than just complement the place or the person that they accompany; they speak for themselves in many ways, guided by Tripp's expert hand. Whether it be effusive, baroque designs, or minimalist plays with fiddle-leaf fig leaves, no possibility of angle or colour goes unobserved in the breadth of his work.
Tripp's creations often look like the components—from the brightly coloured petals to the greenery and twigs—are dancing together. Plants without wind or sun move only by the force of creativity that allows for illusory motion that harnesses the heart-swelling randomness of the flower's beauty in nature. By using movement, geometry, and composition in novel ways, Tripp can implement seasonal styles and accommodate changes in fashion. But there's a sensitivity and perennial spirit that exists in floral design. The delicacy of flowers requires a loving touch perhaps not so focused in other types of aesthetic disciplines.
When asked what his favourites are, Tripp lists monstera leaves and chrysanthemums, but says, shyly, that "it's hard to pick just one."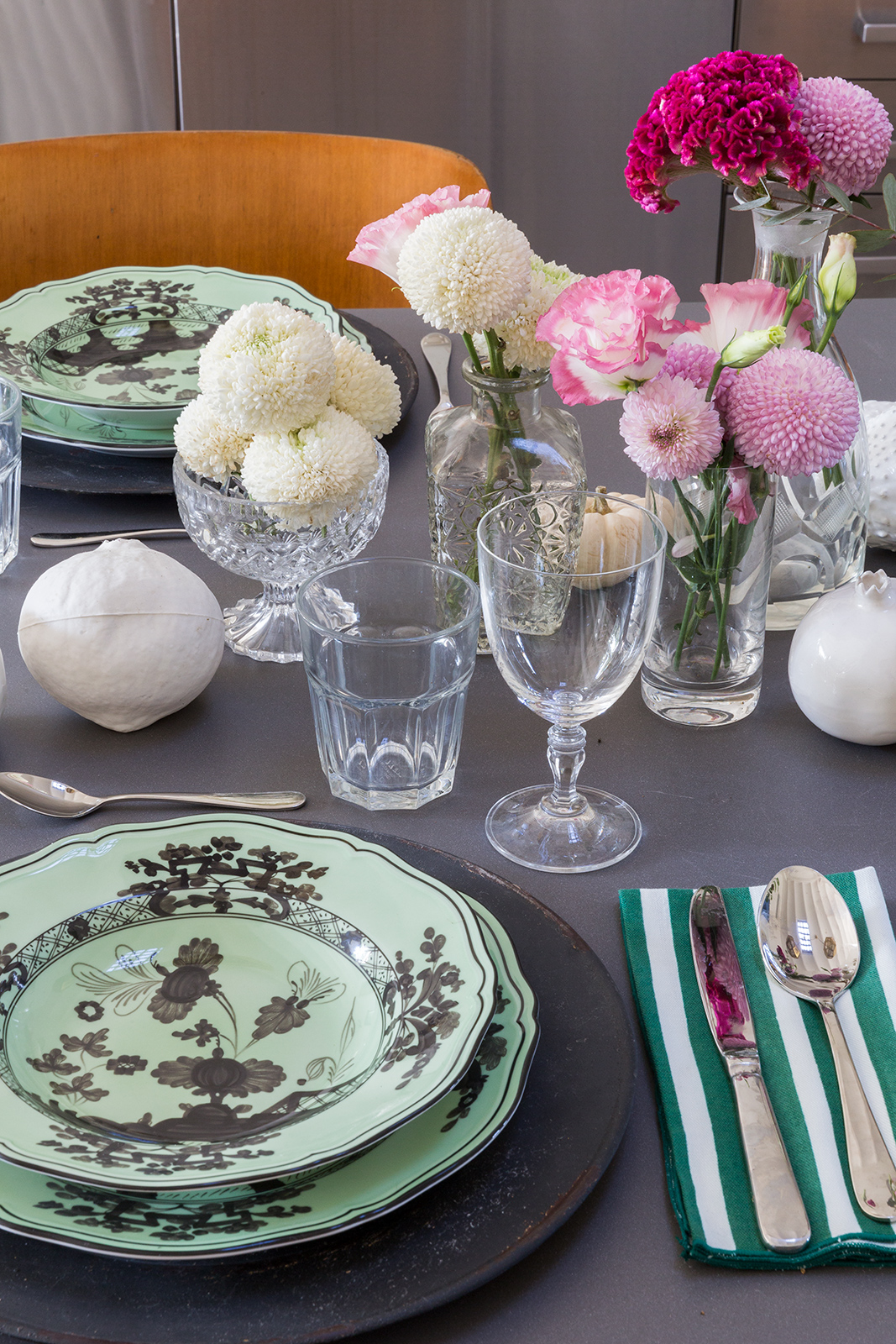 Photography by Serena Eller Vainicher.
_________
Never miss a story. Sign up for NUVO's weekly newsletter, here.