The B Bed by Sacha Walckhoff for Savoir Beds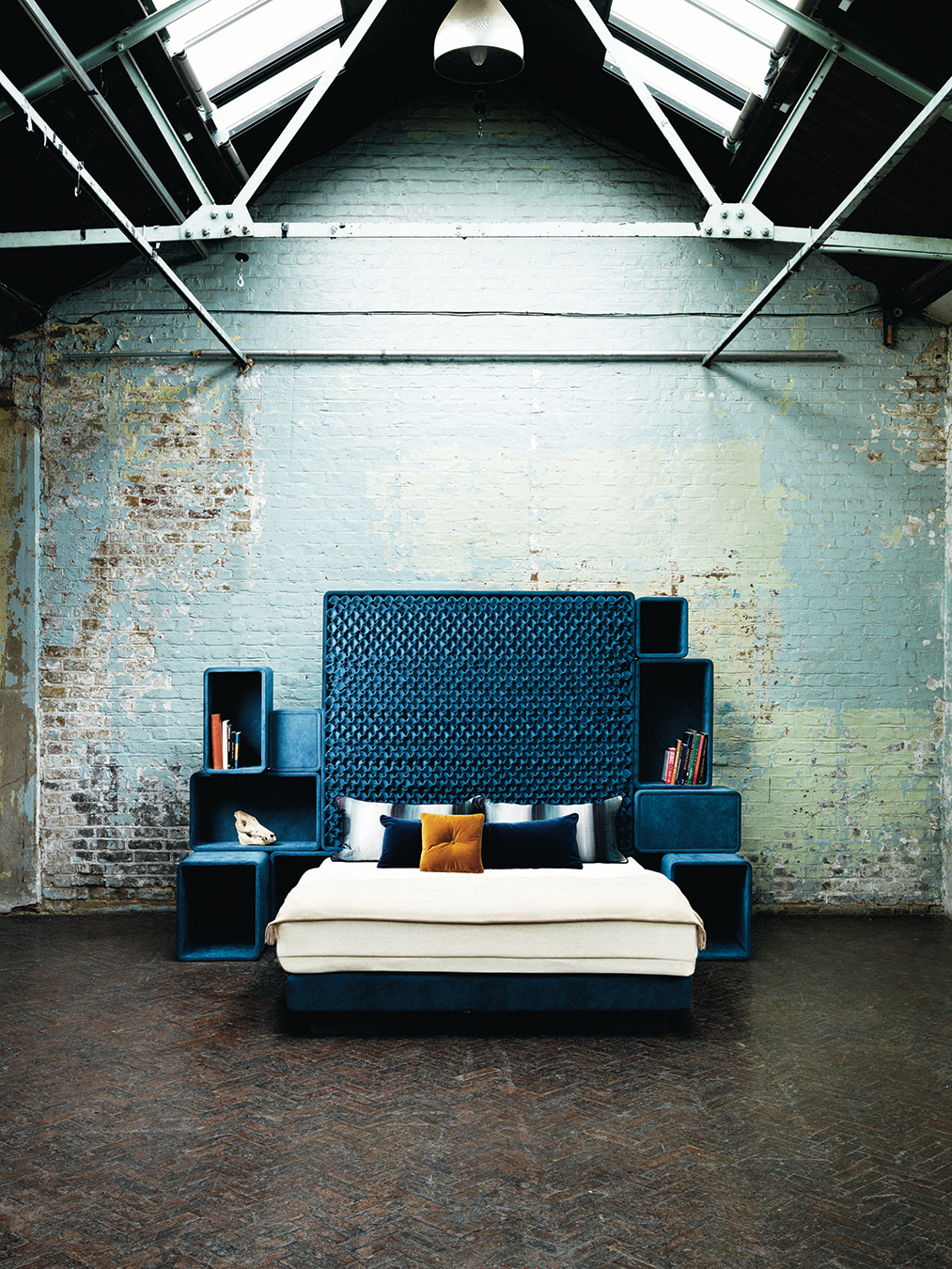 When considering the fact that we spend a third of our lives asleep, it seems reasonable to allow oneself to get a little "type A" about the quality of our rest. After all, nothing has the restorative effect quite like a good night's sleep—and guaranteeing one has been the foundation of Savoir Beds' business since 1905.
Each of the company's mattresses is handmade to order by a single artisan, using wool, cashmere, and horsehair—which is distinctive for its cushy, springy qualities. The beds are custom fit according to each individual client's height and weight, meaning Savoir has the personal measurements of celebrated figures including Claude Monet, Marilyn Monroe, and Princess Yasmin Aga Khan (who allegedly owns eight Savoir mattresses).
Now, Savoir has partnered with Christian Lacroix's creative director Sacha Walckhoff to create the new B bed, which was inspired by Walckhoff's fascination with the detail-orientation needed to create each of a Savoir mattress's coiled pocket springs. Featuring elaborate pod-like cubby-holes and a headboard made entirely of these springs, the bed is upholstered in powder blue vegan suede and looks like something perhaps a less-goofy Austin Powers might bed down on had he lived in the 21st century.
A classic comfort with a contemporary edge, each B bed sold will be customized in keeping with Savoir tradition, and can be expected to be comparable in cost to a small car. But with a lifespan of 30 years, and plenty sweet dreams to be had together throughout, it does seem like a good investment.