Floral Designer Caroline Bailly
L'Atelier Rouge in bloom.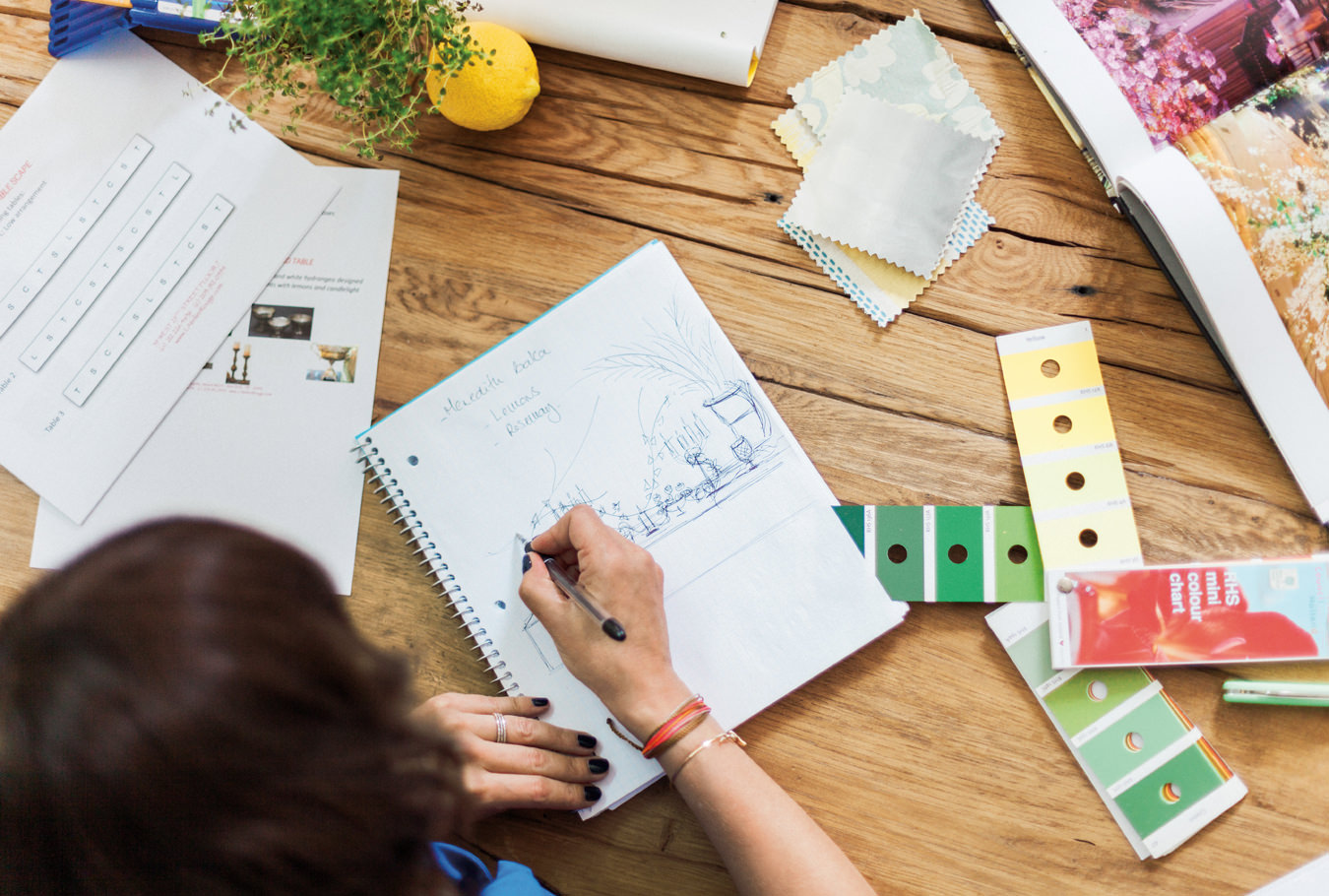 Très petite and as bubbly as she can muster so early in the morning, Caroline Bailly looks more like a high-powered gallerist than a high-end floral designer. On a fall morning in Manhattan's flower district, Bailly has been hunting for roses at the New York City Flower Market, or at least, what remains of it. The flower trade in New York, which once flourished on West 28th Street from the late 19th century through to the 1970s, has been a bit of a shrinking violet lately. Fewer and fewer florists line the block with their potted palms and ferns. But Bailly, the owner of L'Atelier Rouge, has her sources. "You just have to know where to go," she says with an impish, mischievous grin.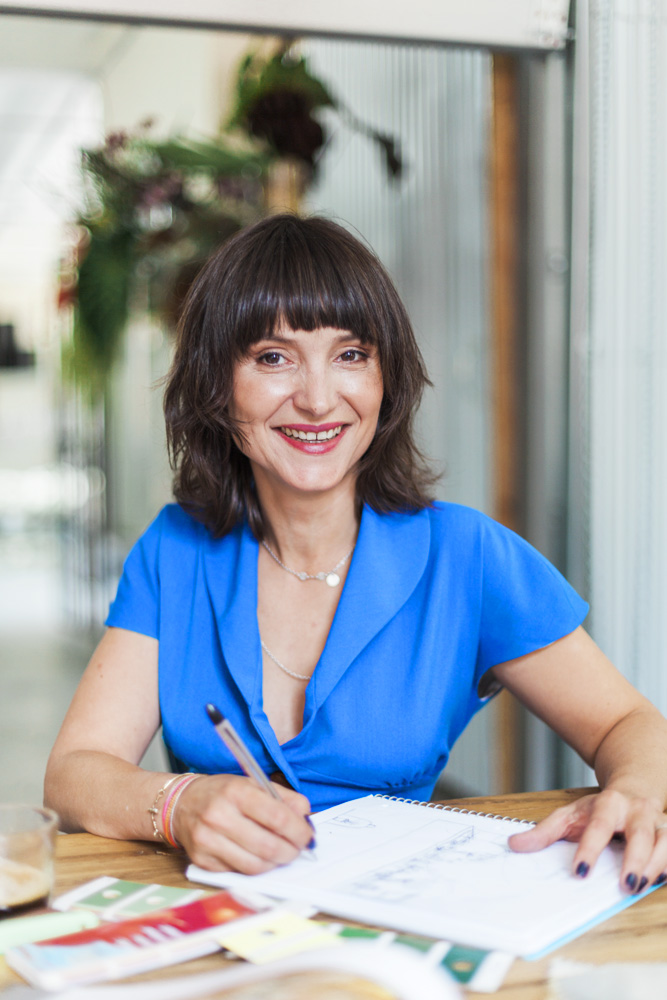 Most happy children, at some point, head into the fields near their homes to gather bouquets. Bailly, 42, was no different. Growing up in Vesoul, a small medieval town in eastern France, she remembers the irises, hydrangeas, and lilies of the valley she'd collect around her house. "I grew up among women who loved to entertain," Bailly tells me, in the sprawling Manhattan loft that serves as the headquarters for L'Atelier Rouge, a conceptual floral company she opened in 2010. "My mom, my aunt, my grandmother would always go in the kitchen to cook together. Meanwhile, I used to draw menus for them and devise new napkin folds."
Growing up in Vesoul, a small medieval town in eastern France, she remembers the irises, hydrangeas, and lilies of the valley she'd collect around her house.
As a young woman, Bailly studied at the elite École hôtelière de Lausanne in Switzerland. Among the concentrations offered there, flower arrangement was notably absent. Hungry for the energy of New York—her husband, the master barber Martial Vivot, was also in a rock band—Bailly headed for the big city. Once there, she worked alongside some of its most notable chefs. Her first job was interning with the famed Lyonnaise chef Daniel Boulud who, at the time, was helping his pastry chef, François Payard, open his own pâtisserie. Bailly hung around and spun sugar for a few years, then took on a job as assistant to the silver-haired fox Geoffrey Zakarian at his fine-dining mecca, Town. All the time, she was carefully watching how the hundreds of banquets Manhattan's demimonde throws for itself took shape. "I saw some really spectacular events," she recalls, "and was intrigued." Soon, she began to coordinate events herself: lavish bar mitzvahs, Texan weddings, corporate shindigs. In 2004, she returned to Daniel to run his private dining room. "One night we had an event for Valentino," she says, "and the entire space was filled with dahlias, his favourite flower. It was breathtaking." That's when, she says, she realized flowers were her calling. After a stint back with Zakarian, she learned the trade among the stems of Olivier Giugni, one of the most renowned floral designers in the world.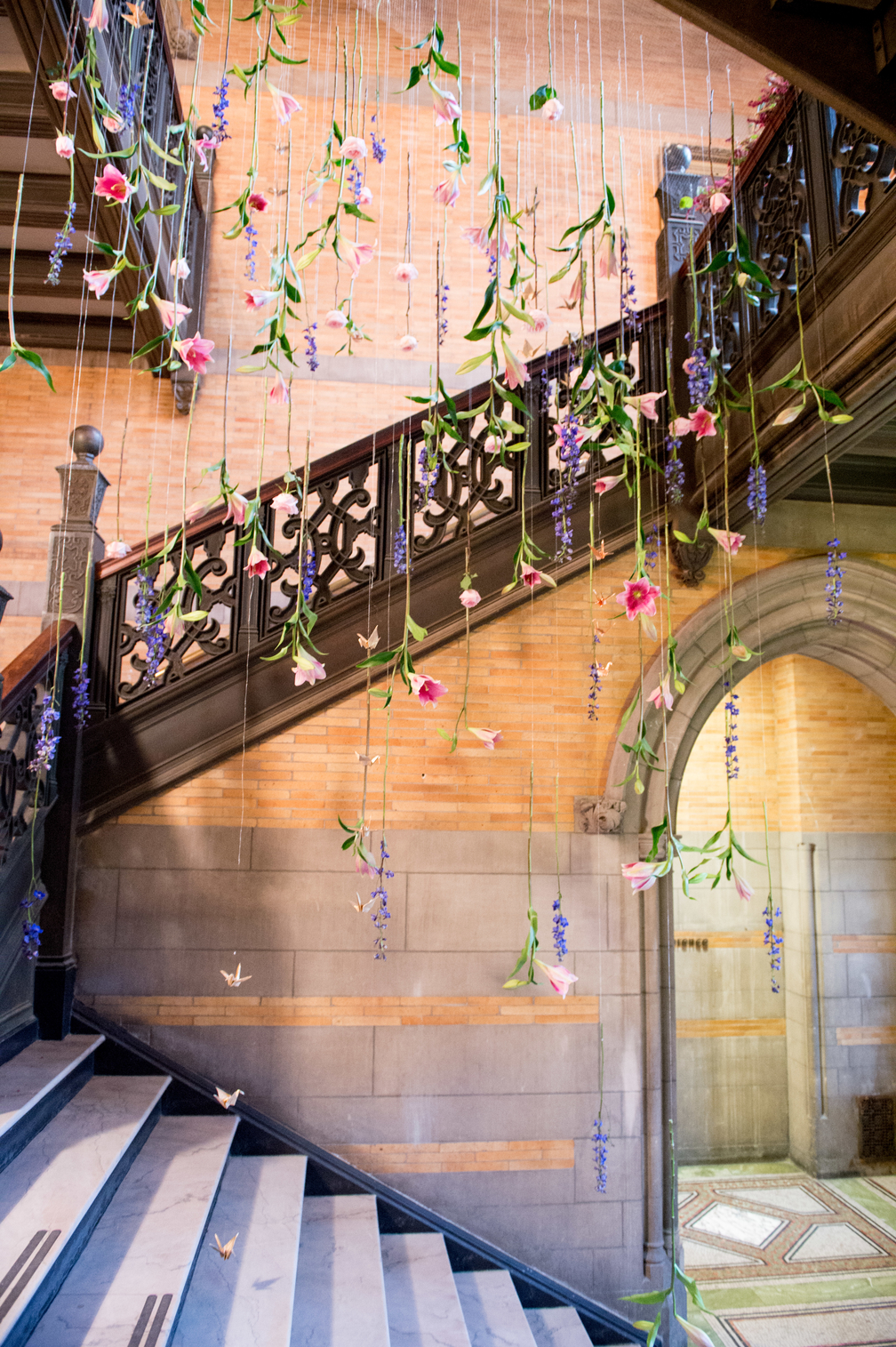 Today, Bailly spends her day bustling back and forth between the flower market, her studio, and meetings with clients. The flower market has become more international, more Internet-driven. There are daily auctions in both Amsterdam and in Tokyo, which Bailly watches. "The flowers from Tokyo are perfect," she says, "but very expensive." Like many of the floral designers at her level, Bailly keeps a small clientele. She services private individuals, a few of Manhattan's top restaurants—including Ai Fiori, Michael White's Italian restaurant, whose name translates into "among the flowers"—and select events. Her team includes Takaya Sato, an ikebana master familiar with the intensities of the Japanese market, and six others. Much of her time Bailly spends simply contemplating the character of each flower before her. On a recent morning, it was a dozen perfect miniature roses, flowers no larger than a button top, that she had gotten that morning from Japan. Today, it is a bouquet, if that is the right word, of roses, each over 1.5 metres tall. "We got a call to do something completely insane," she says, clearly happy. The bouquet of long-stemmed roses—a type called Red Paris, flown in fresh from Ecuador—towers over Bailly. "It still needs a few more," she said, instructing an assistant to flesh out the flowers with a few more. "Just like a restaurant," Bailly says, "the floral business relies on relationships with the purveyor. At Daniel it was the farmer. Here, it isn't too different."
She walks around the studio, surveying the rows of vases of varying sizes, pebbles of all material and sheen, and, of course, the flowers. As a maitre d' can rattle off his regulars' orders easily, so too does Bailly have a floral memory for her customers. She passes a box of beautiful black flowers. "Oh, that's for the Arab Bankers Association of North America," she says. "They love their black calla lilies." And so it goes, past the begonias, the dendrobiums, the lilies, past the geometric arrangements of steel grass. Bailly is a world away from clutching the simple flowers of her youth, but she is, definitively, home.
L'Atelier Rouge, 39 West 29th Street, Floor 7, New York, New York, USA 10001, 212-226-4643.