Located in a revamped Victorian townhouse and former antique shop on Melbourne's High Street, Sum of Us health and wellness studio is not your average, starkly functional gym. Tucked away in the city's vibrant Prahran district, the charming two-storey complex could easily be confused for a trendy bistro or boutique hotel—a place visitors are keen to come by rather than feeling like an obligatory stop.
The brainchild of husband and wife team Chris and Brigid Jellis, the stylish wellness facility takes the practice of holistic health to a whole new frontier. According to its founders, wellness is about more than getting a good sweat on; it's about feeling stimulated by your surroundings. Scientists and designers alike will agree that our environments have a tremendous impact on our state of mind and on how we perceive the world around us. Paradoxically, the spaces in most need of a strong aesthetic narrative are often the ones most neglected. Struck by similar observations, the creators of the Sum of Us studio felt the need to design a space where people could practice a holistic approach to health, from the inside out, and vice versa.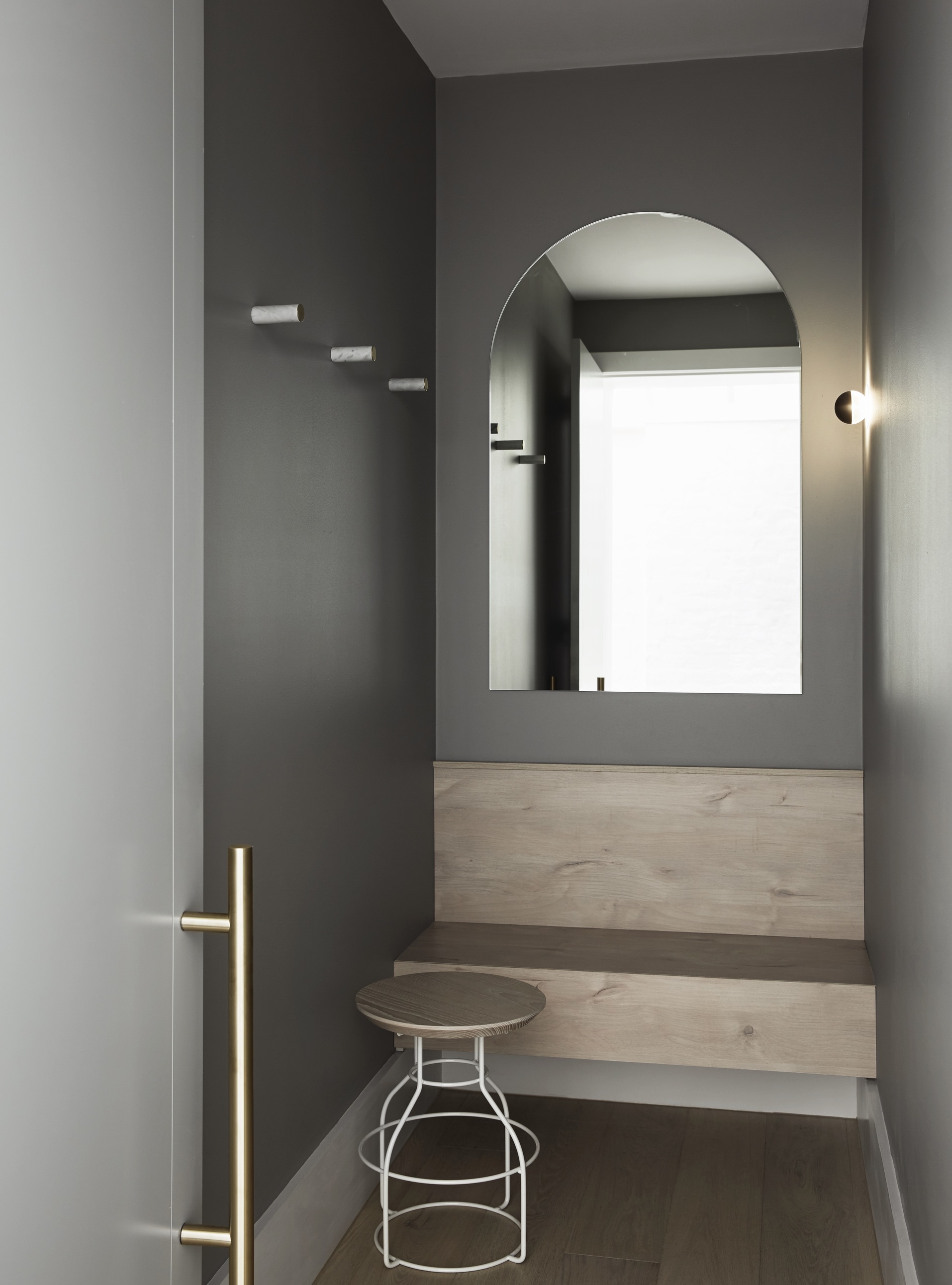 Equipped with a café serving healthy meals and a cozy outdoor courtyard, the studio provides a wide range of fitness and wellness services, from consultations in physiotherapy and podiatry to classes in meditation, pilates, and yoga. With interior design by local firm We Are Huntly, the Sum of Us studio takes a refreshing approach to the art of healthy living, offering members far more than a place to get fit, but an aesthetic experience. Circles, a motif representing purity and wholeness, is represented in furniture, lighting, and even acoustic panels. In the café, an assortment of minimalist furnishings in a soft palette of pink and blue pastels invites guests to sit back and relax. Elsewhere, mosaic accents and gold trimmings add a level of luxury to an otherwise understated grey and white backdrop.
The result? A sophisticated urban retreat both atmospheric and functional.
Sum of Us, 602 High Street, Prahran, Melbourne, Austrailia, www.sumofusstudio.com.au.
Images courtesy of We Are Huntly.
_________
Never miss a story. Sign up for NUVO's weekly newsletter.