Halifax Home by Omar Gandhi Architect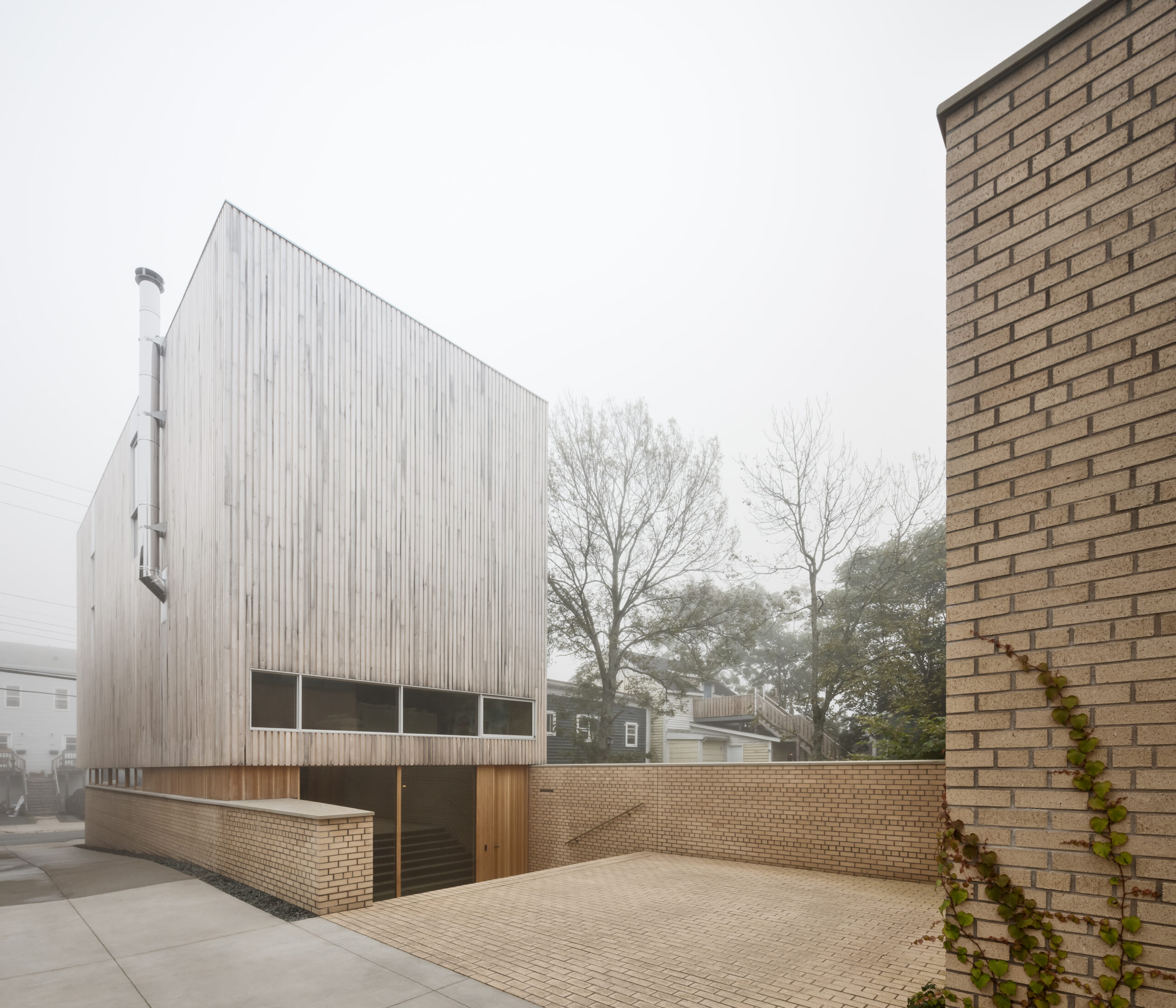 The illustrious firm of Omar Gandhi (OGA) has made waves again in the Canadian architecture scene with this home, built to be Gandhi's own residence in the north of Halifax. Originally, it was meant to sit on top of the firm's studio, but the company grew and could no longer be accommodated on the site, though there still is a community studio where socially forward projects will be carried out.
Designing a simple envelope that emphasizes height, OGA constructed the home to sit on top of a brick cradle. The cedar louvres of the exterior cladding accentuate the rectilinear primary massing, which is canted slightly over the buff-coloured brick base. The louvres mark a sophistication and commitment to the maritime vernacular OGA is most comfortable in, while also providing some privacy for the kitchen and master bedrooms.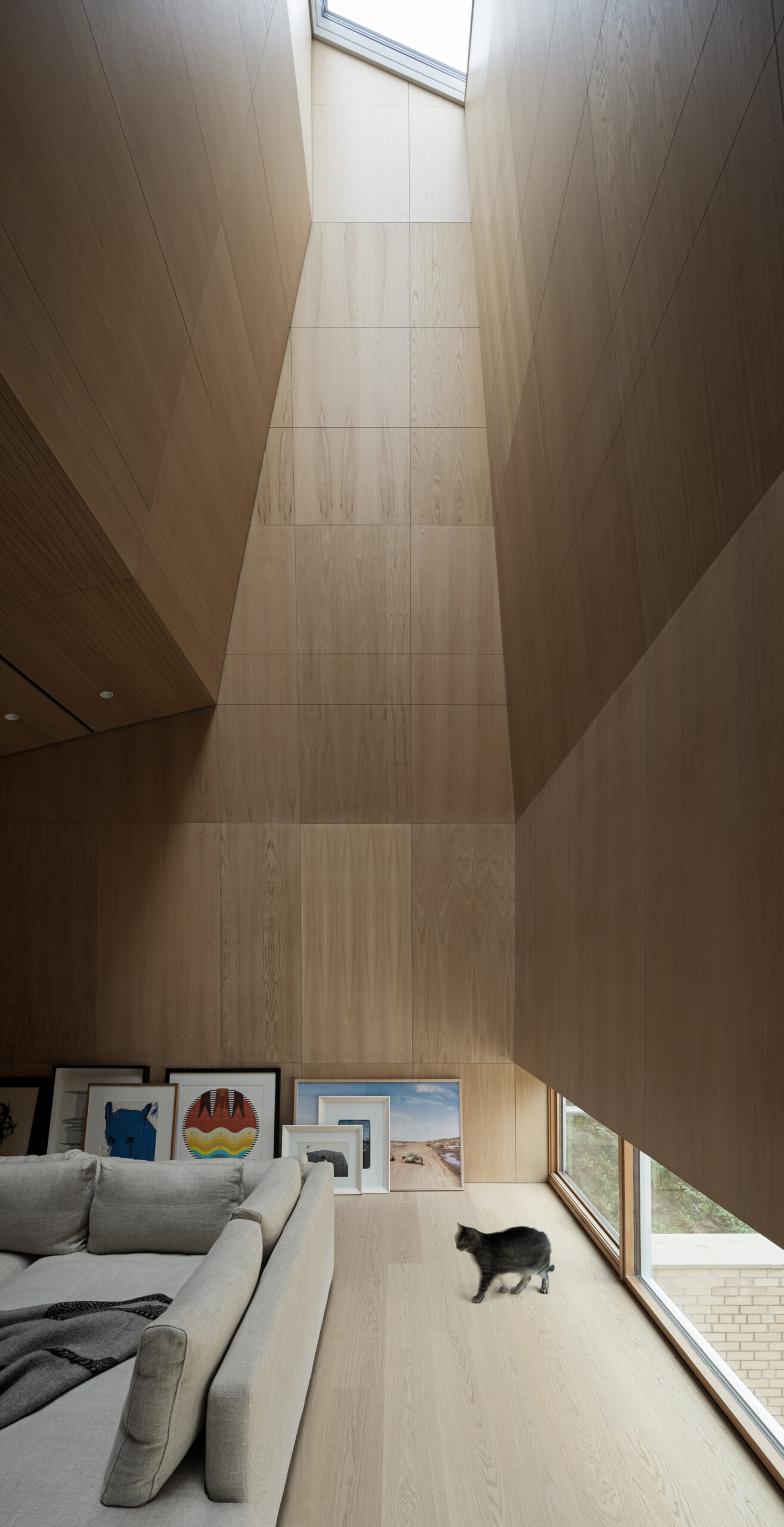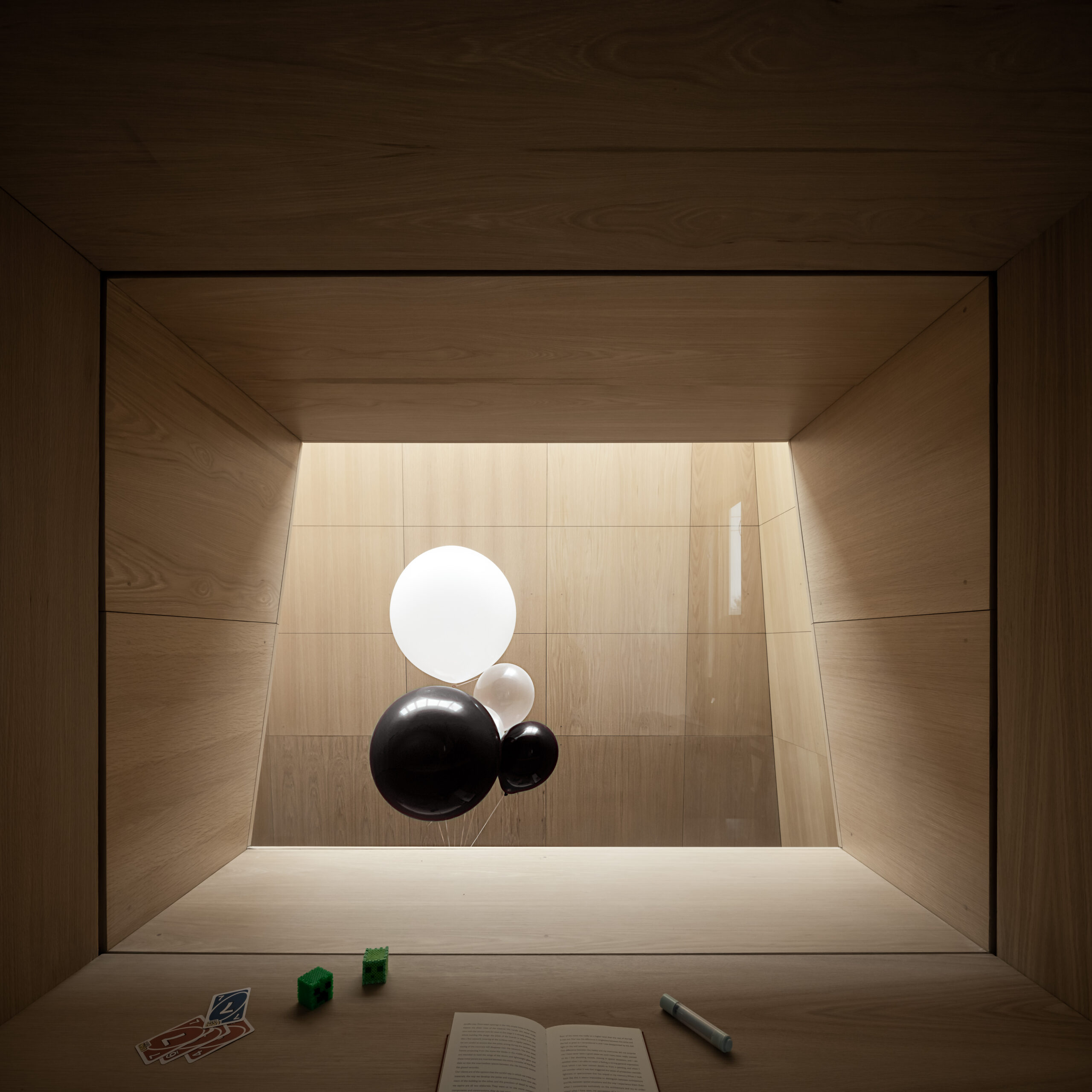 One enters from the back, where a large free-standing steel closet marks the beginning of this beige paradise. A set of stairs brings occupants up to a powder room with a nine-foot steel door. The second floor is clad entirely in oak. Here, the kitchen and primary living areas are illuminated by a meticulously (parametrically) designed light well that centres the two-storey volume.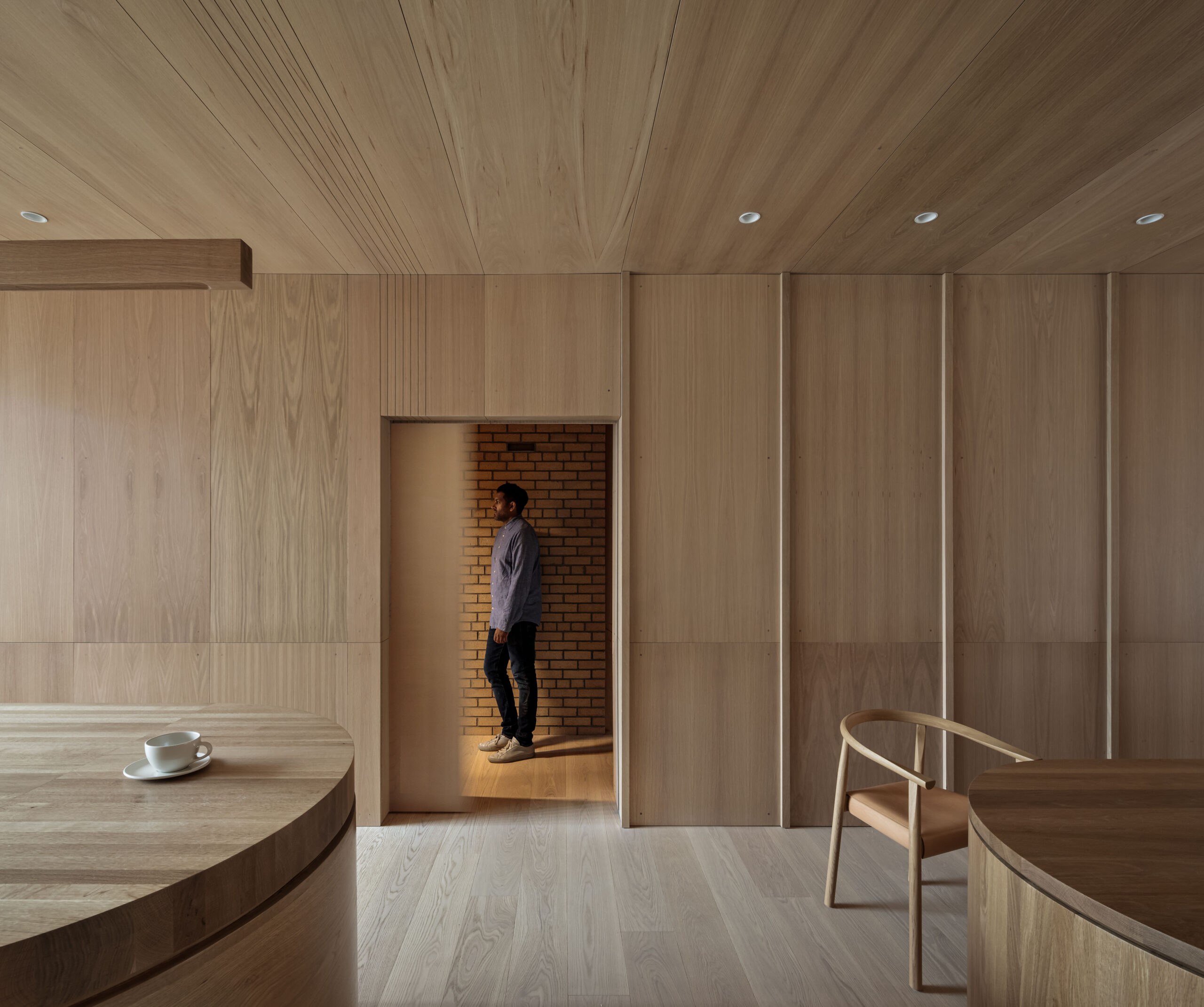 On the third storey, the family's bedrooms include a room for Gandhi's son that has a vantage point above the desk that looks into the light well. Two moody bathrooms juxtapose the lighter spaces and materials and give the house an emotional and physical depth.
On the roof is a place for relaxing and a small garden. The walls and paving of courtyard at the back of the property is made out of the same buff brick, meant to tie the home to the materiality of Nova Scotia, while the external steel chimney combines a sense of the rustic with the modern, something OGA does so well.
Photography by Ema Peter. 
Part of our Home of the Week series. Read more HERE.
Sign up for our newsletter for architecture news straight to your inbox.