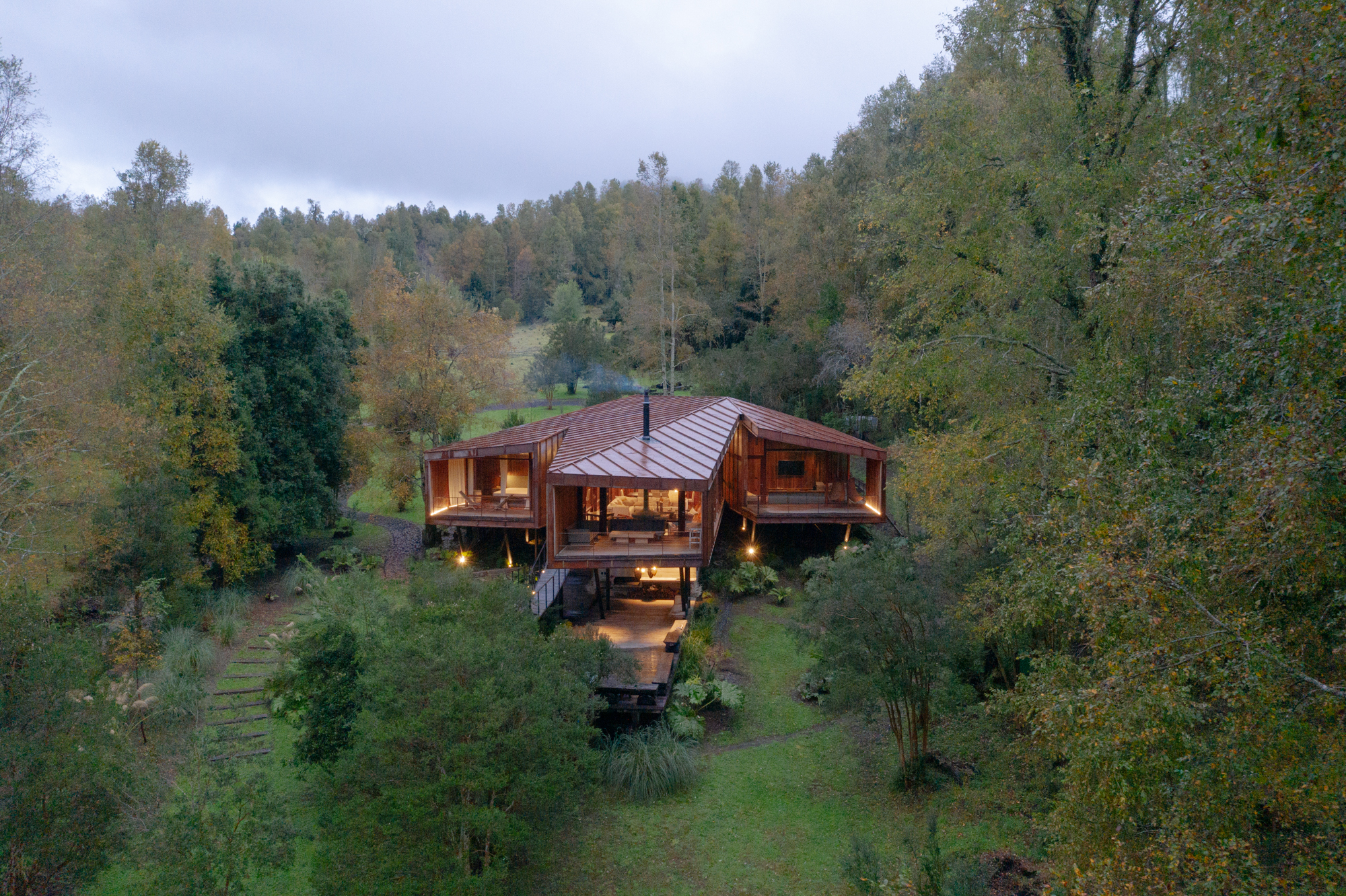 Cazú Zegers, an architect concerned with the poetry of the spaces of South America, and more specifically, Chile, has constructed a reinforced-concrete and steel dwelling that is based on the concept of a family lodge.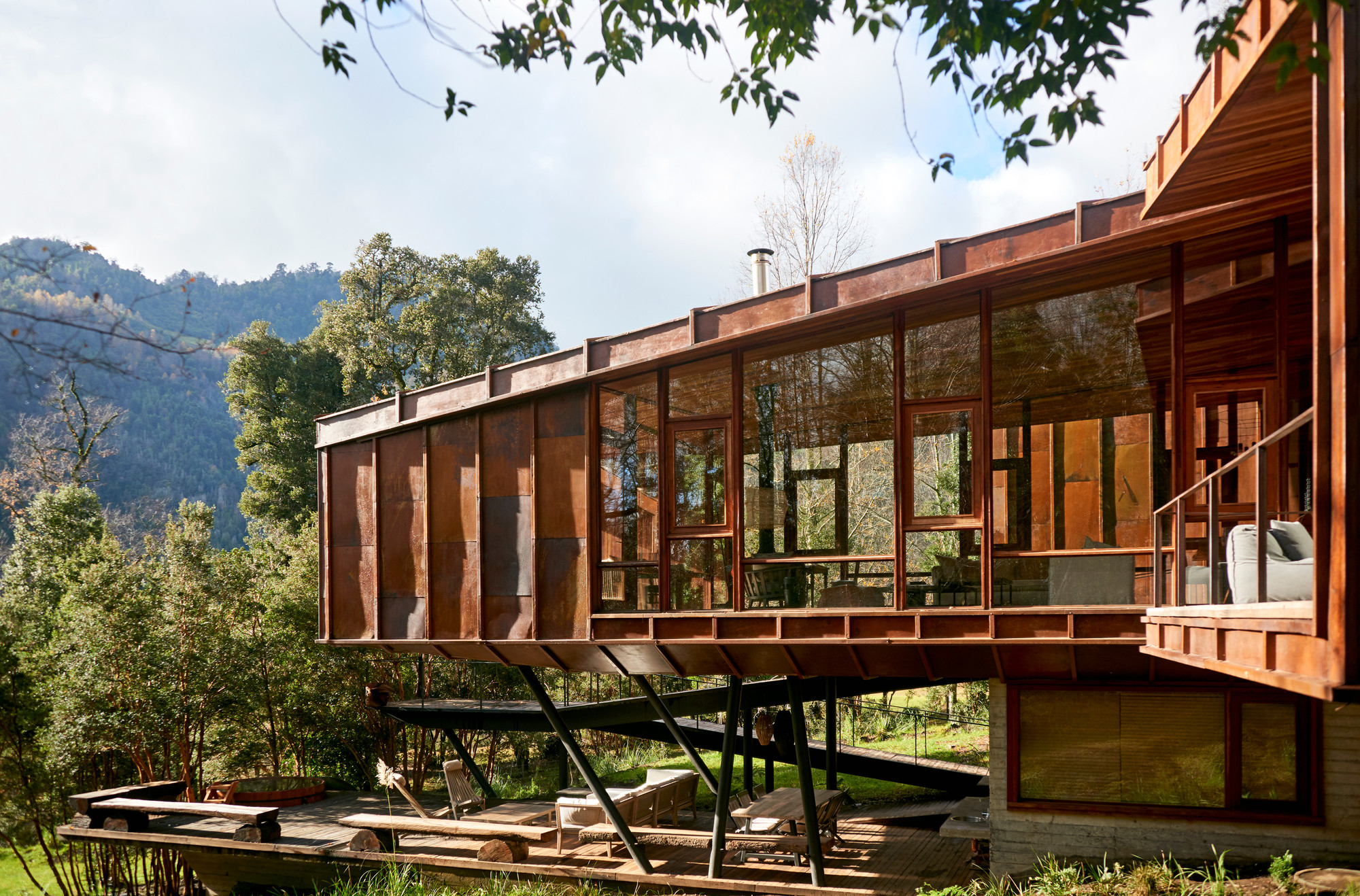 Zegers' work has been turning heads in South America and the world for the last decade. Her firm's philosophy counters the monumentalism of Europe with the expansive territory of the Americas so that the architecture is "confused" with the environment. In all the projects,  the material—whether steel, concrete, or wood—is taken to its fullest limit, becoming ubiquitous throughout the design.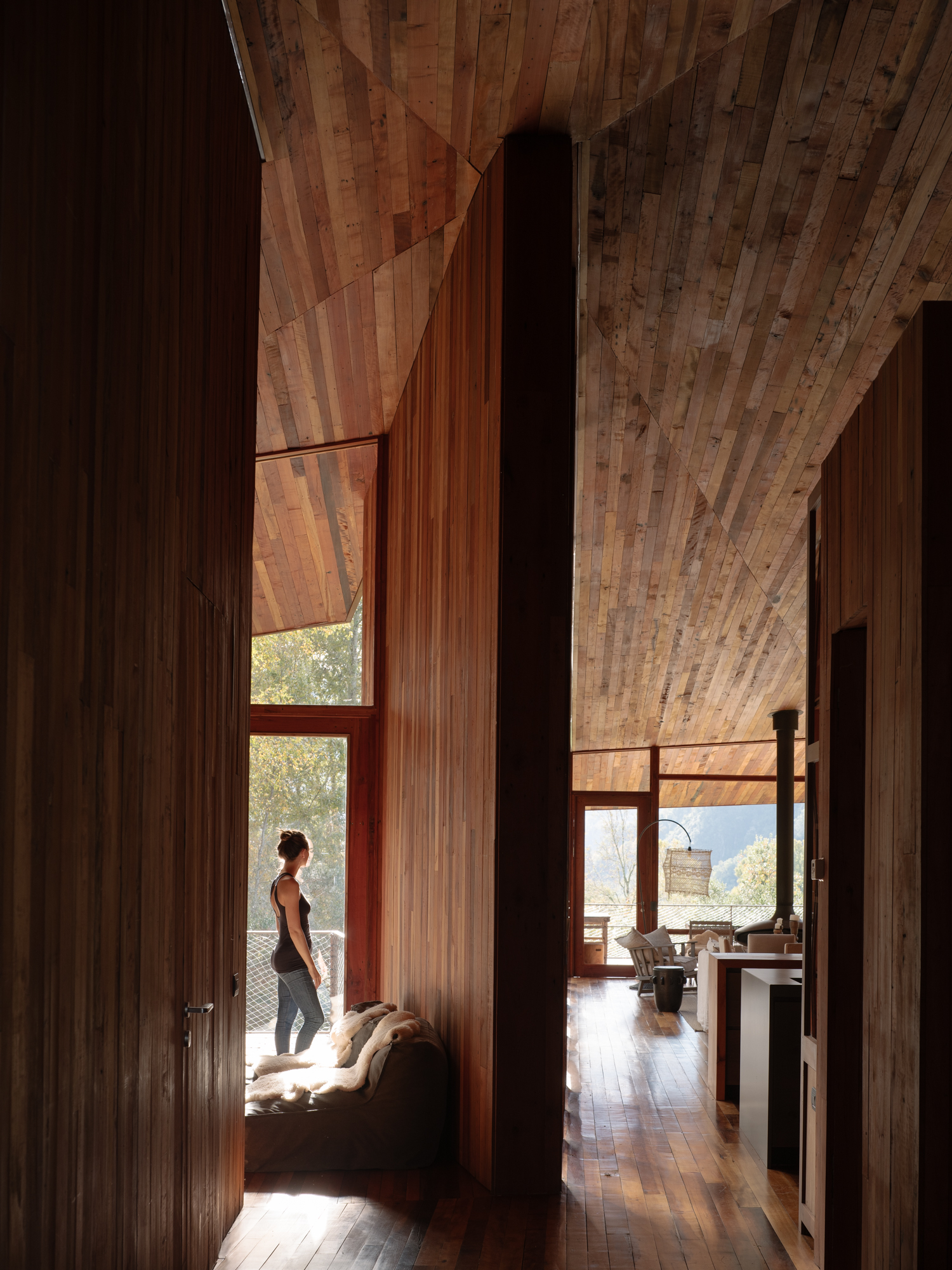 This material-forward approach continues with the 2018 LLU House. The climate of this area is similar to British Columbia's, and the similarity between this house and some of the wood architecture of Canada's West Coast is obvious. Conceptually, the building is meant to evoke the nylon tents of the loggers who occupy the forest of the Los Ríos region. LLU has three distinct "bodies," which are supposed to represent the geometric composition of a water molecule, since rain so dominates the region.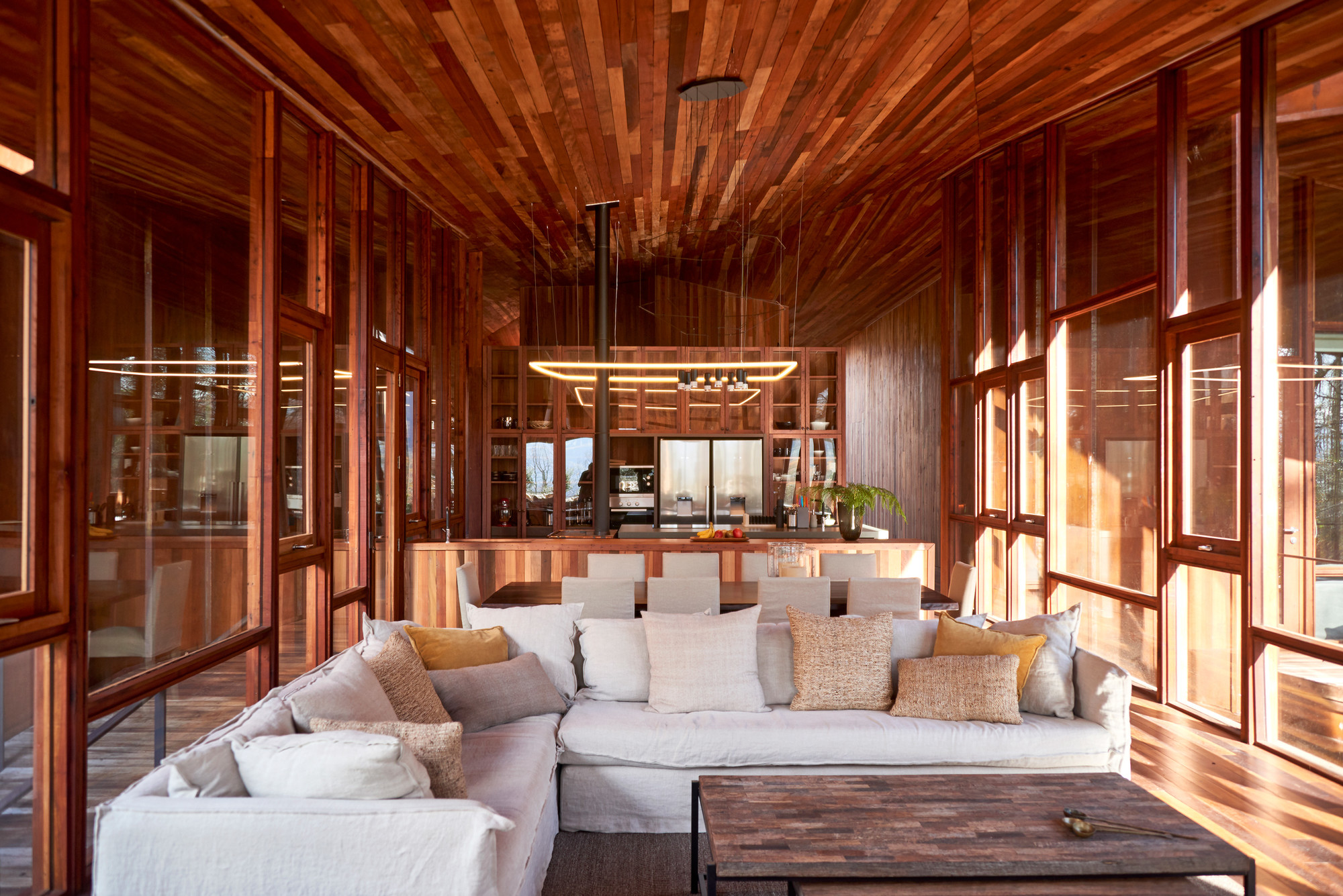 Remarkably, the house is designed on a single plane, because one of the occupants has limited mobility. Though there is a basement among the support pillars, most of the action takes place on the central body of the first level, where there is a public area, kitchen, dining room, and a living room based on the concept of a "ga-loft," Zegers' take on a combination of the American-style loft with the traditional warehouses of southern Chile.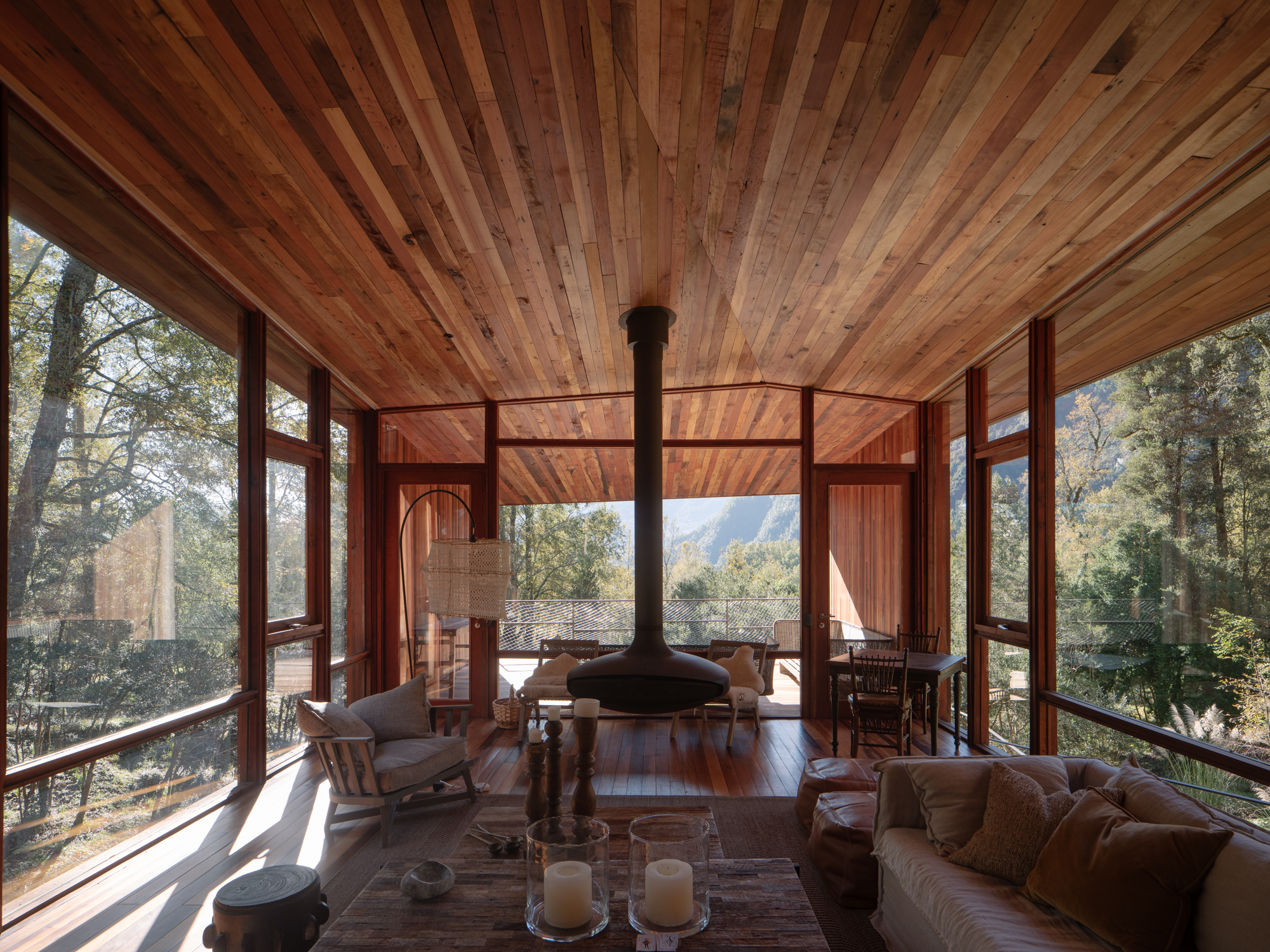 The exterior is steel that was left to rust and then sealed to achieve a colour very close to wood so that the house does not clash with the beautiful, sylvan environment. Inside, recycled woods from old local sheds are consistent with the non-intrusive philosophy. Because they are recycled, several different local woods were used, including oak, raulí, coihue, and laurel. Punctuated windows give the interior views of the environment, the exterior cladding of the building, and straight lines of sight through to other areas of the home.
Part of our Home of the Week series. Read more HERE.