Home of the Week: Saltviga House by Kolman Boye Architects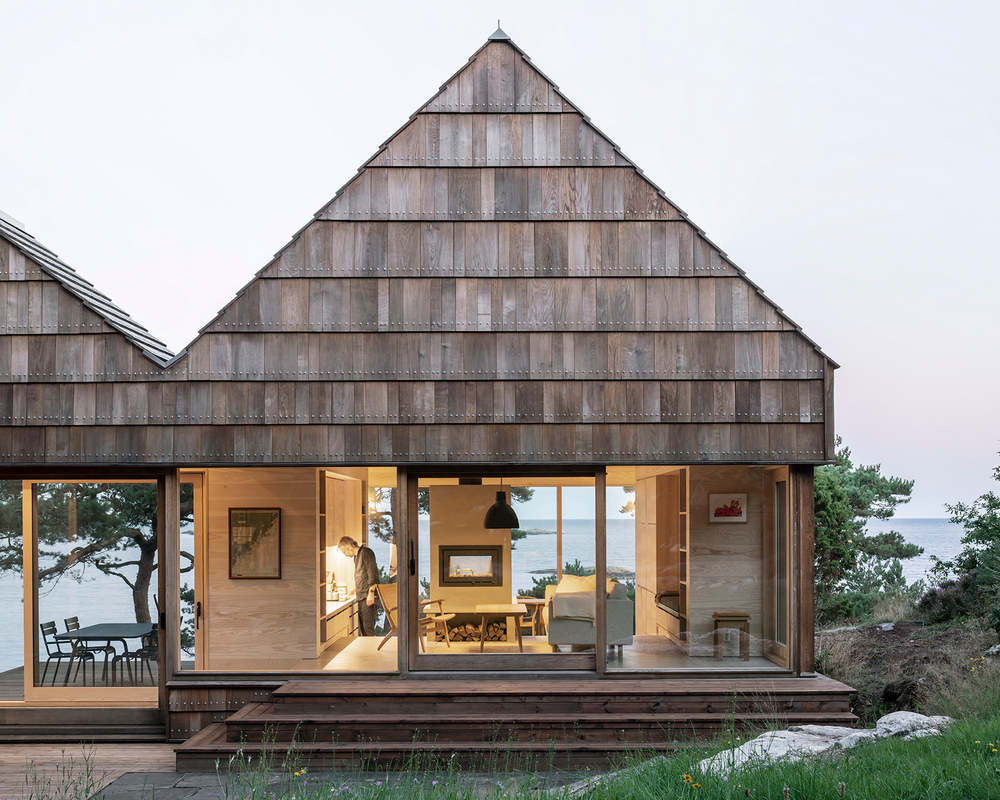 On the rugged coast of southern Norway, about three and a half hours south of Oslo, this cabin is a waterfront retreat for a young family. For Kolman Boye Architects, the young Stockholm-based firm that designed this Nordic getaway, the house is the latest in a growing portfolio of projects that explore material innovation and cultural heritage.
To tuck the cabin into the landscape more discreetly, architects Erik Kolman Janouch and Victor Boye Julebäk designed it as two spaces connected with a glass-enclosed corridor that can open to become a breezeway. One side contains the kitchen, dining, and living rooms, and the other, the bedrooms and a den. Set in a landscape of rocks, lichen, ferns, conifers, and deciduous trees, the cabins rest lightly on the ground, changing grade with the site's topography. Kolman Boye positioned the house to take advantage of a small clearing in the conifers, which provides a naturally framed view of Skagerrak Strait.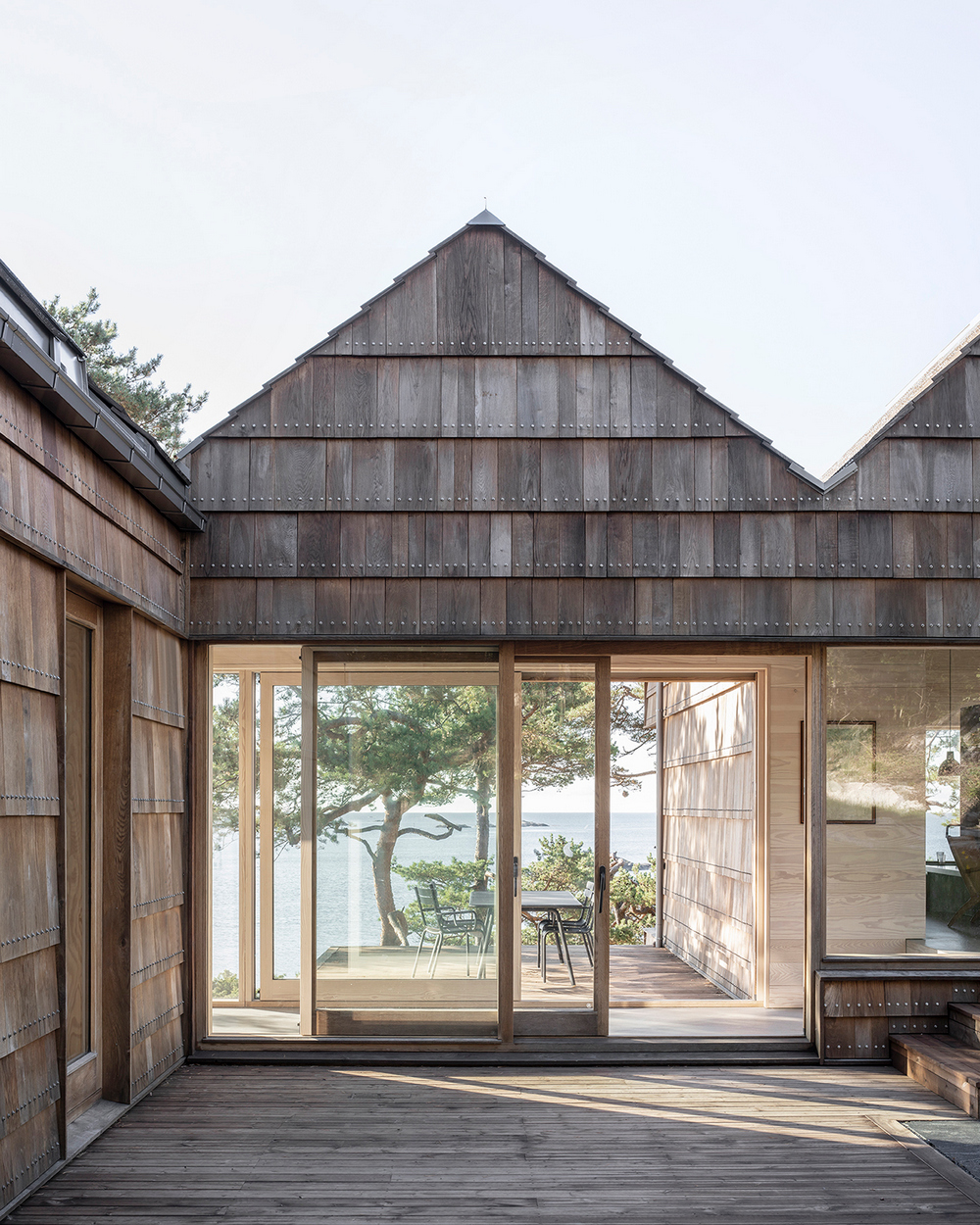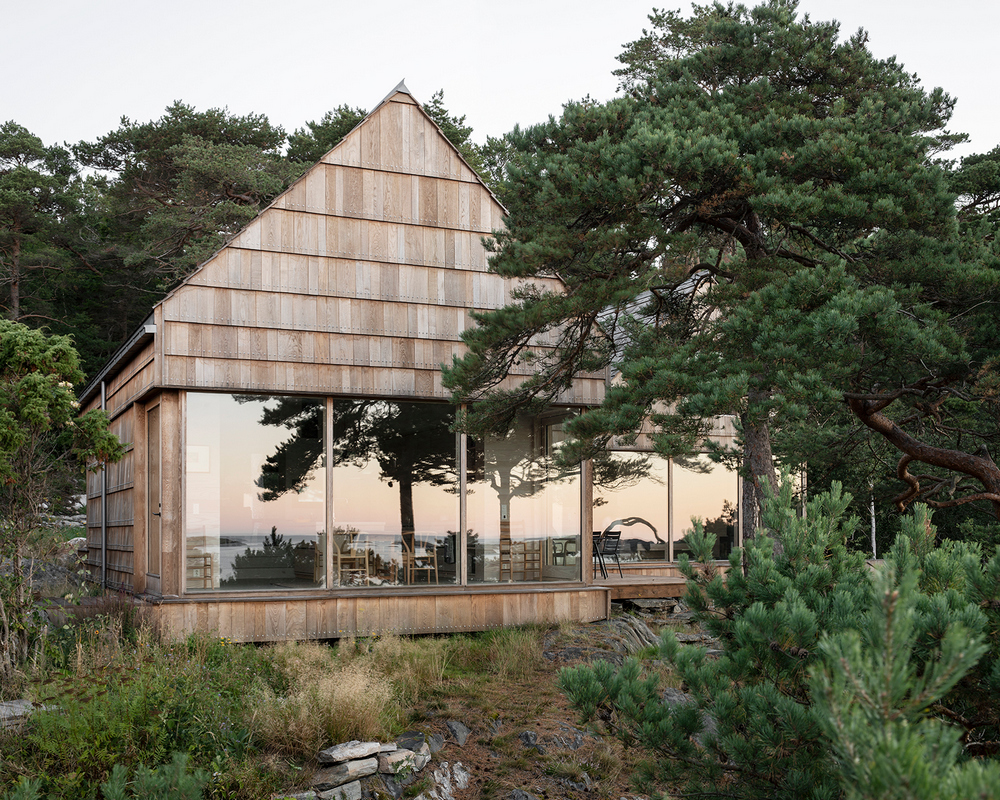 Beyond delivering the client's brief—a tranquil retreat in the forest—the design provides an innovative and poetic statement about sustainability. For a long time, sustainability has predominantly focused on operations: the efficiency of heating/cooling systems, the performance of glass and insulation, or the use of water. But as architects and their clients look for ways to make buildings even more sustainable, the focus has increasingly included embodied energy—the energy required to produce building materials themselves. With the Saltviga House, or House of Offcuts, as it has also been called, Kolman Boye Architects used as their principal building material leftover scraps from the Danish wood-flooring company Dinesen. Long a partner to architects working on custom projects, Dinesen uses high-quality materials cut to the specific dimensions of each environment. (Many projects profiled by NUVO—from the Norm Architects–designed Pavilion House in England to the Vipp showroom in New York City—include wood from Dinesen throughout their interiors.)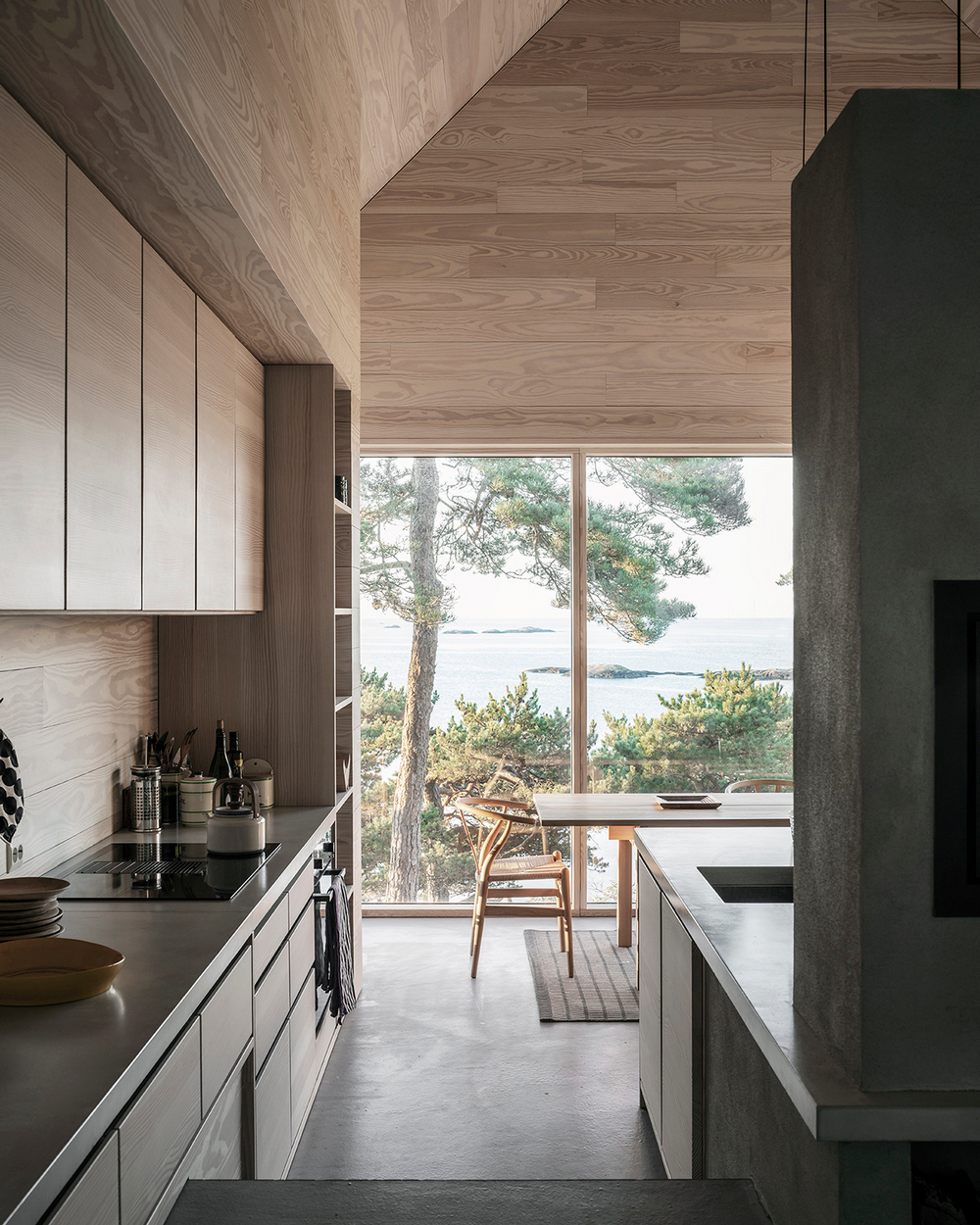 Inevitably, this manufacturing process produces scraps too small for uses other than as firewood. Kolman Boye found an architectural purpose for these leftovers. Similar to cabins historically made with whatever building materials people had on hand, they adapted this approach for the 21st century. Working with around 12,000 oak offcuts from Dinesen's floor products, they created an innovative way to create the cladding and interior finishes of this Norwegian cabin. Ironically, only the floor is an exception. For this, they used screed (cement blended with sand), anchoring the spaces with a neutral grey-coloured floor. For everything else, they used flooring leftovers.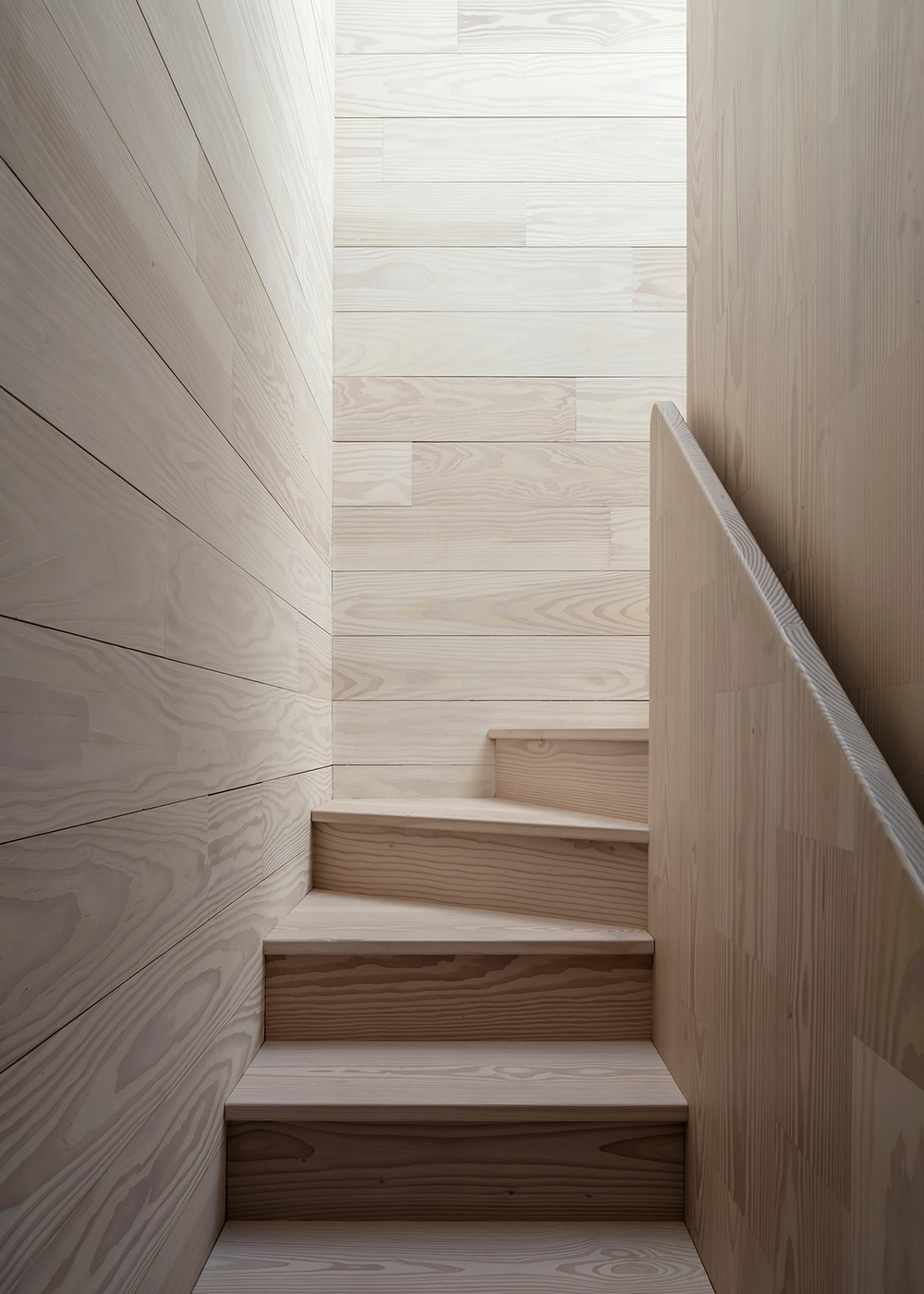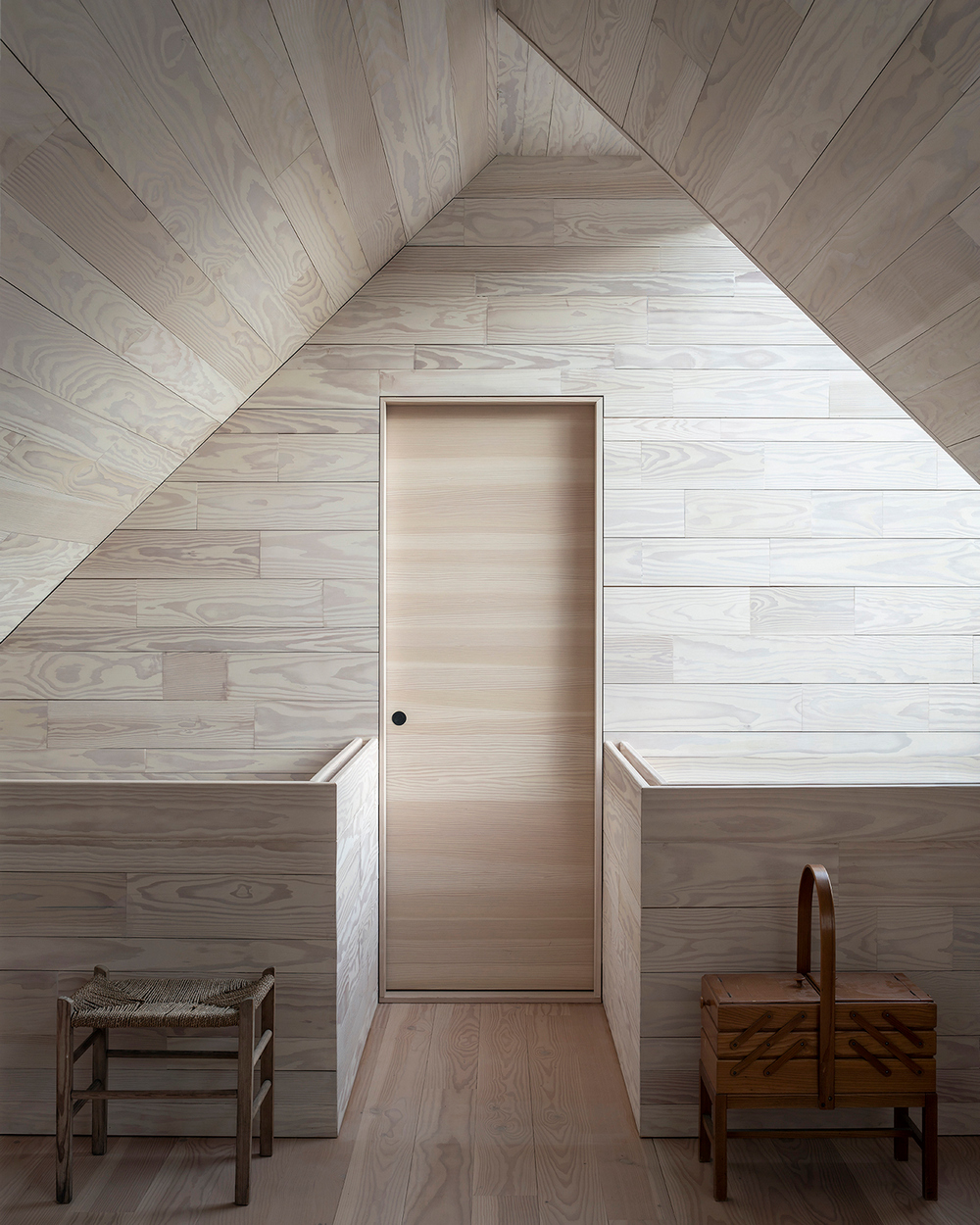 Outside, the oak will gradually turn silvery-grey, blending into the granite rock that gives so much character to the site. Inside, Douglas fir provides a backdrop—at once light and warm—for the homeowners to immerse themselves in this Norwegian countryside.