Round House by Feldman Architecture
Built in California's affluent Los Altos Hills in the 1960s, Round House by Feldman Architecture pays homage to a bygone era while celebrating modernity in its recent renovation. Circular home structures were seen across California throughout the '60s but few have been modernized to reflect present lifestyles.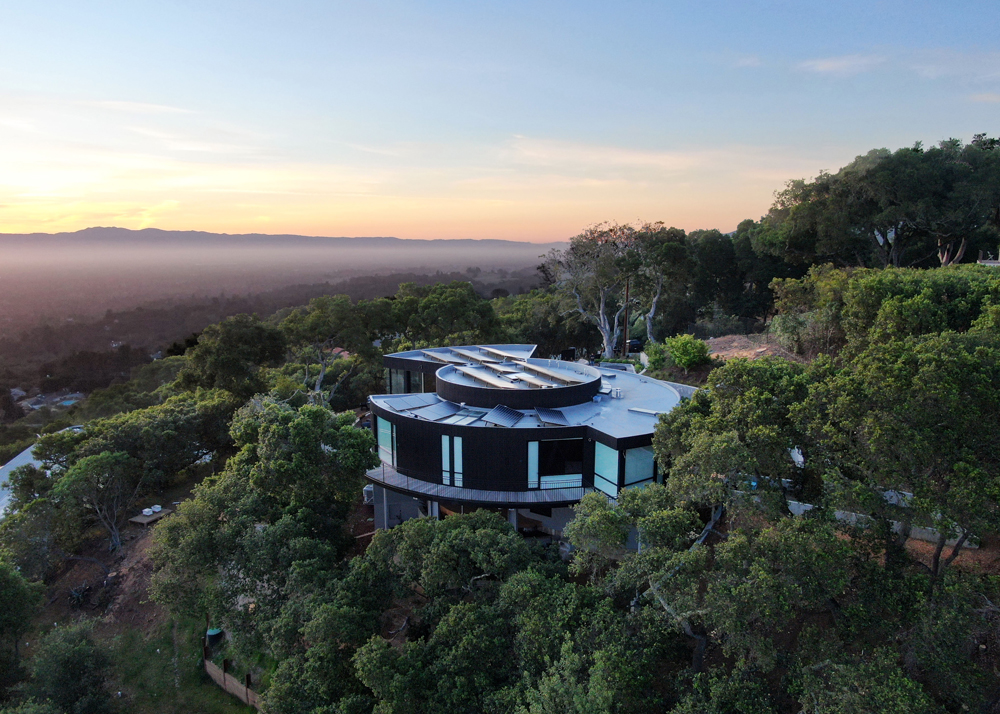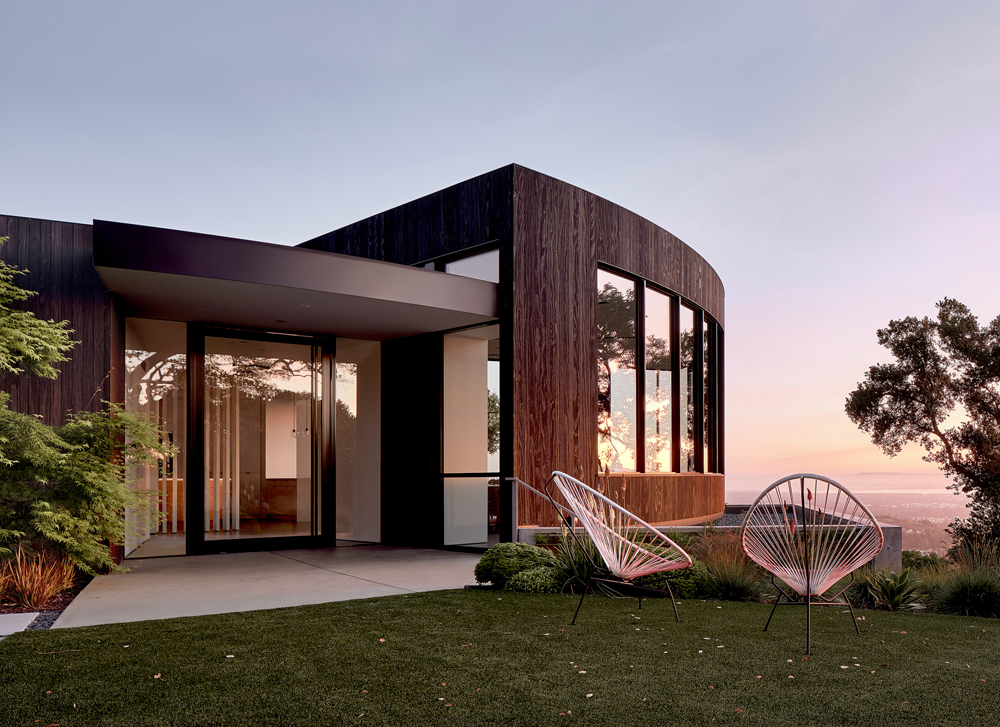 Most conventional design solutions and customs favour the use of straight lines—this home challenged those notions entirely. The team wanted to respect the house's original form while finding innovative ways to respond to its distinctive constraints. The result is a refreshing intervention—a duality of old and new, uniquely redefined.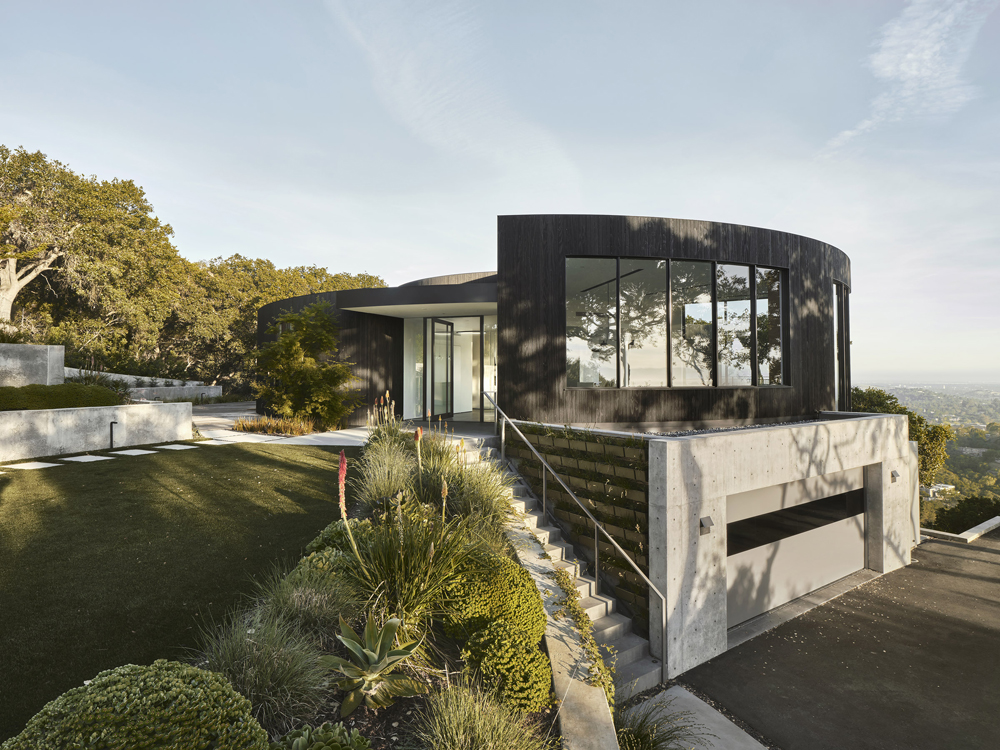 For Round House, both the clients and the firm saw an opportunity to take advantage of the spectacular views, which prerenovation were obstructed by low window eaves. The quirky 5,103-square-foot circular house sits on a hillside in Silicon Valley and is surrounded by a lush nature reserve. The new design boasts sprawling 180-degree views of South Bay and the surrounding landscape.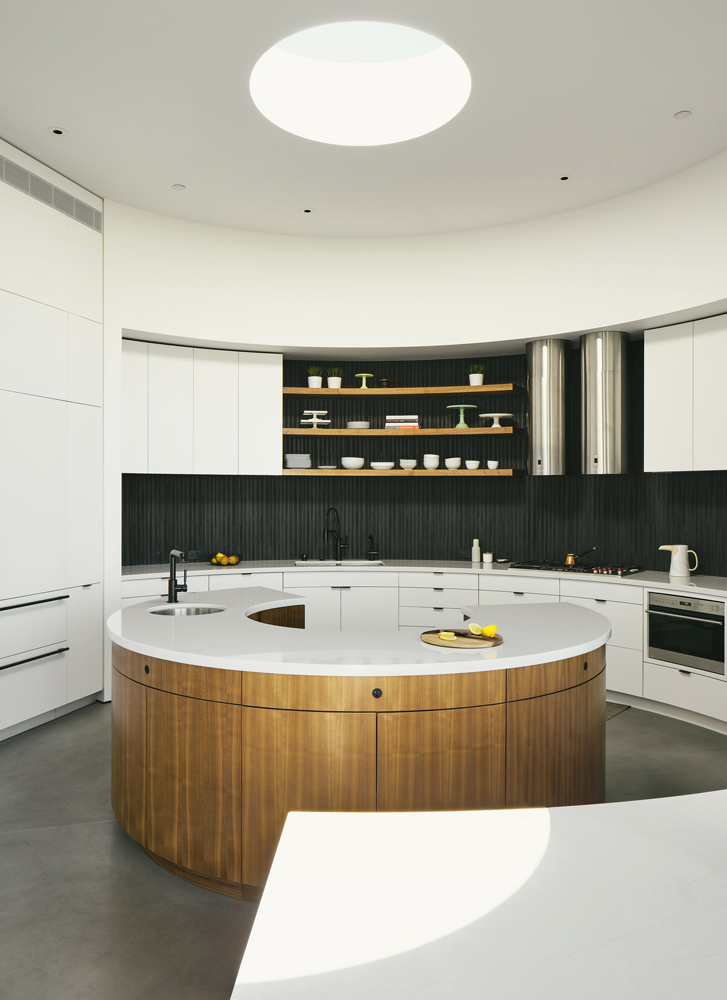 From the main entrance, guests can effortlessly move through the open-concept living room, kitchen, and spacious deck before circumnavigating the house via a wraparound walkway. The kitchen, previously the centre courtyard, ushers in plenty of natural light via a large, circular skylight and also serves as a makeshift sundial. This natural spotlight is a fun addition for a family of food enthusiasts and an aspiring baker who love to cook and gather—a kitchen that takes centre stage and is truly the heart of the home.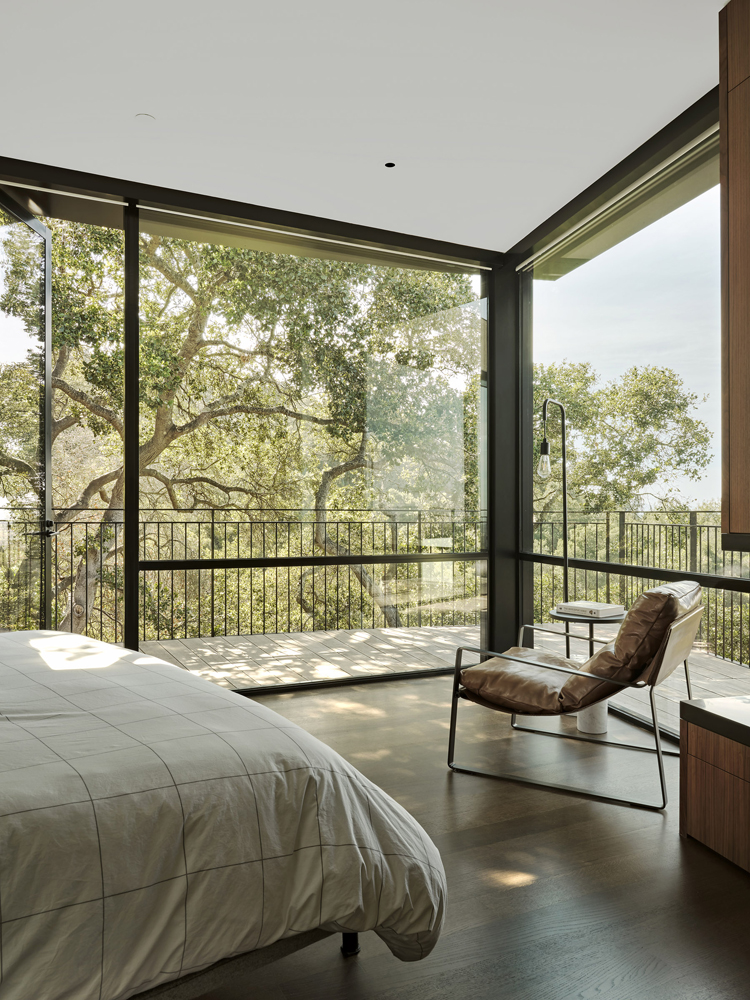 The circular hallway leads to pie-shaped bedrooms that have been thoughtfully arranged to distinguish private spaces from common areas. Curved pocket doors blend seamlessly into the walls, creating cohesive, clean lines. Each bedroom has access to the surrounding deck, offering a natural indoor-outdoor connection.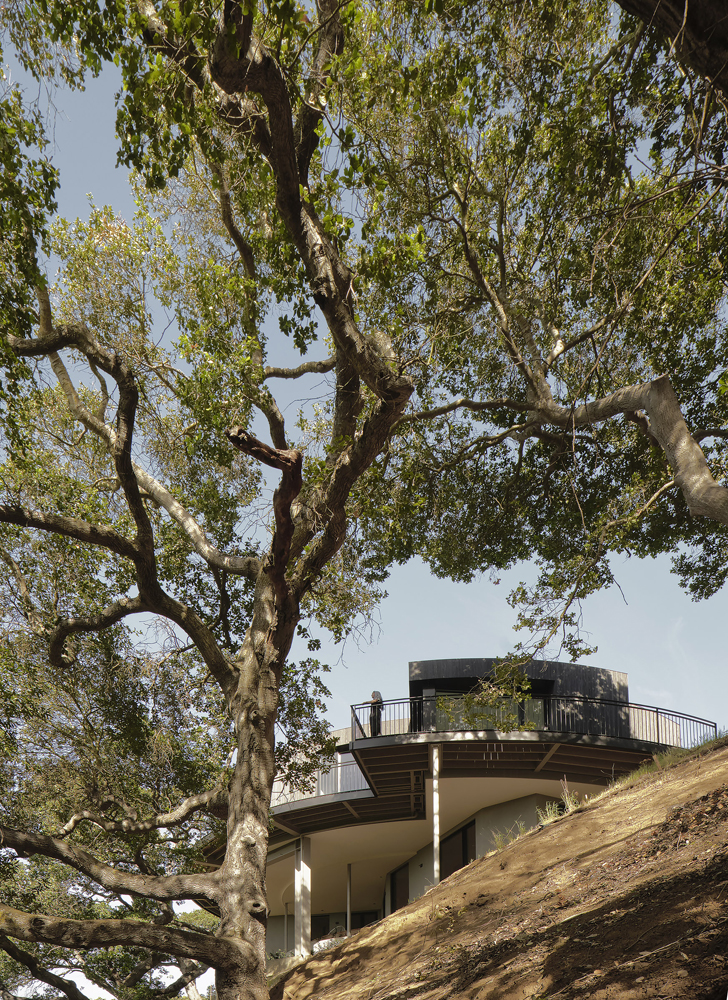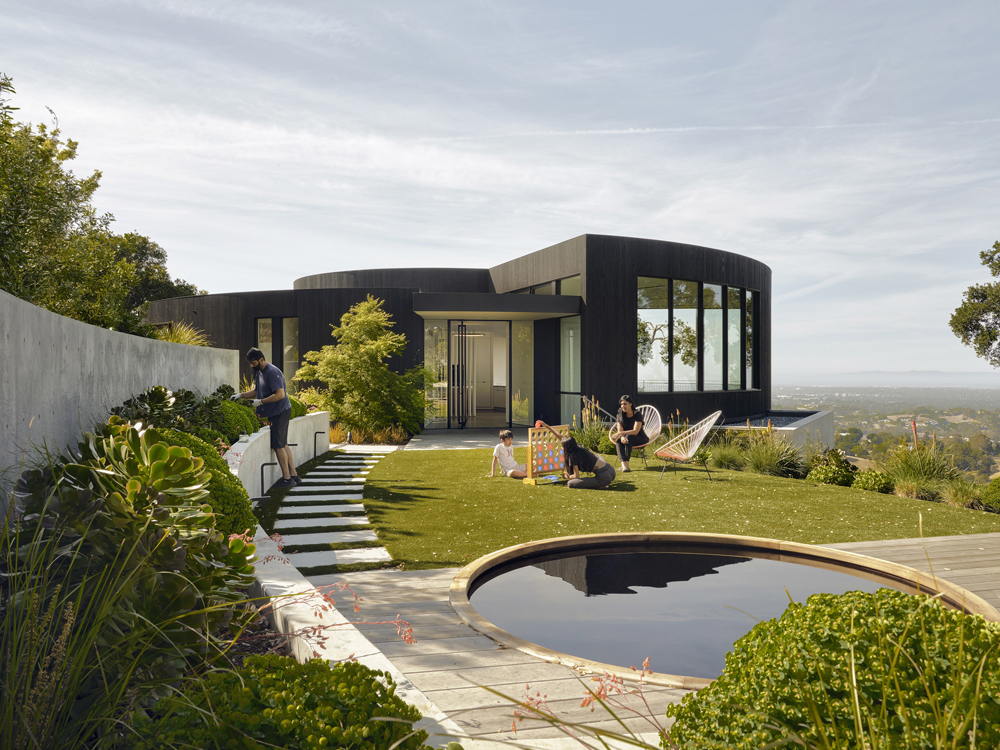 The home is cased in shou sugi ban (charred wood) siding, while the minimalist interior of concrete floors, crisp white walls, and neutral furnishings lets the colourful surroundings be the star of the show.
The revamped residence now fully embraces its location. Feldman Architecture harnessed the home's design potential and brought it to life through creative craftsmanship, overcoming site-sensitive, steep, and challenging barriers.
Photography by Adam Rouse.
Part of our Home of the Week series. Read more HERE.