Nimsdai Purja and Montblanc Gear Up on a New Adventure
The mountain man is climbing Everest with the Montblanc 1858 Geosphere Chronograph No Oxygen.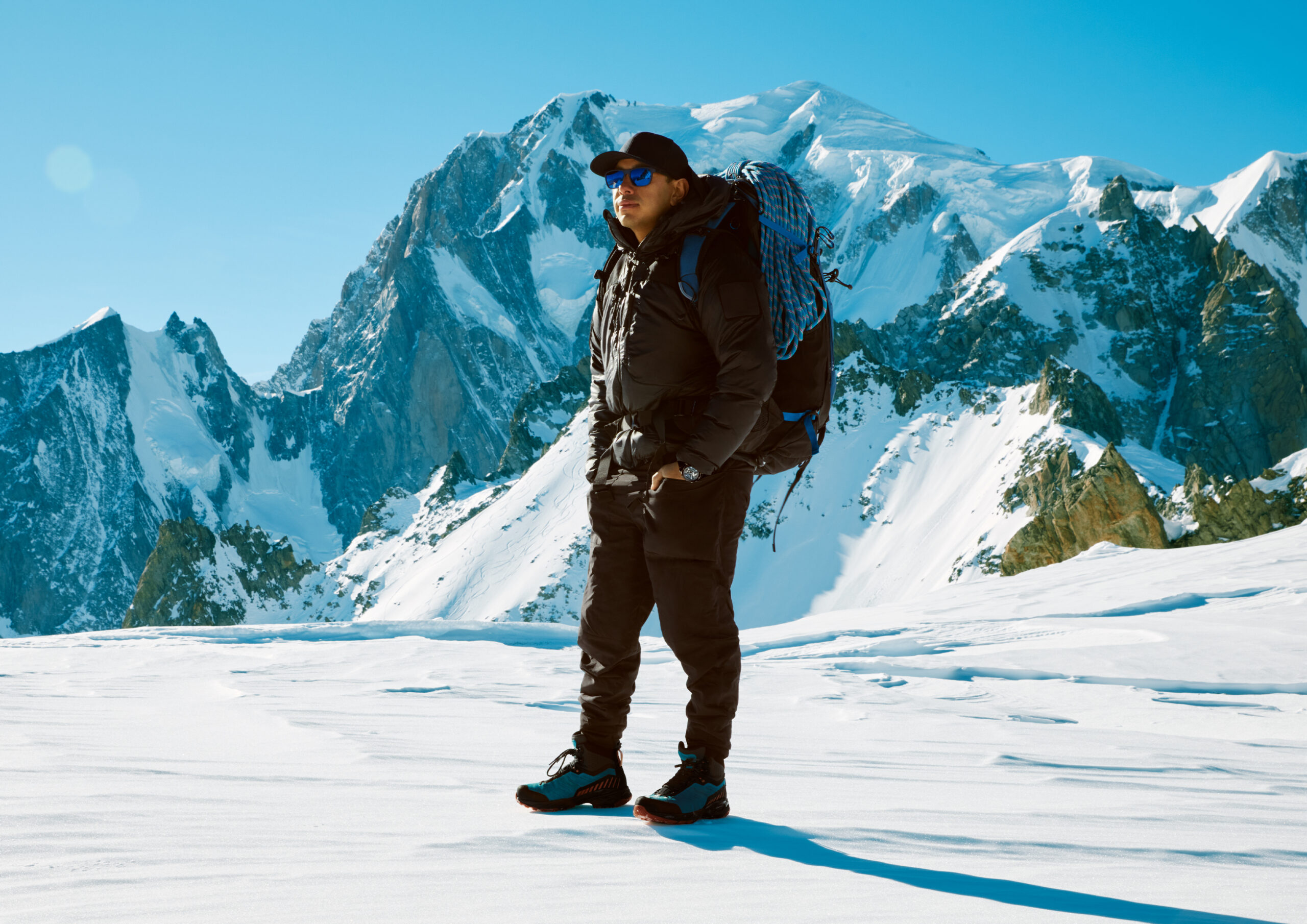 Nimsdai Purja occupies a rarefied perch in the mountaineering world. The Nepalese military veteran has summited the world's 14 highest peaks (all of which stand at 8,000 metres or higher) in a shattering record of six months, six days. (For context, the previous record was nearly 8 eight years, and among one of the first to do it was Reinhold Mesner.) "Climbing is the easiest thing I have done," says Purja, in Geneva for Watches and Wonders as the latest Mark Maker for Montblanc. (Mark Maker is Montblanc speak for brand ambassador, or as the watch manufacturer states "enthusiastic doers who create their own definition of success by pursuing the things that move them.")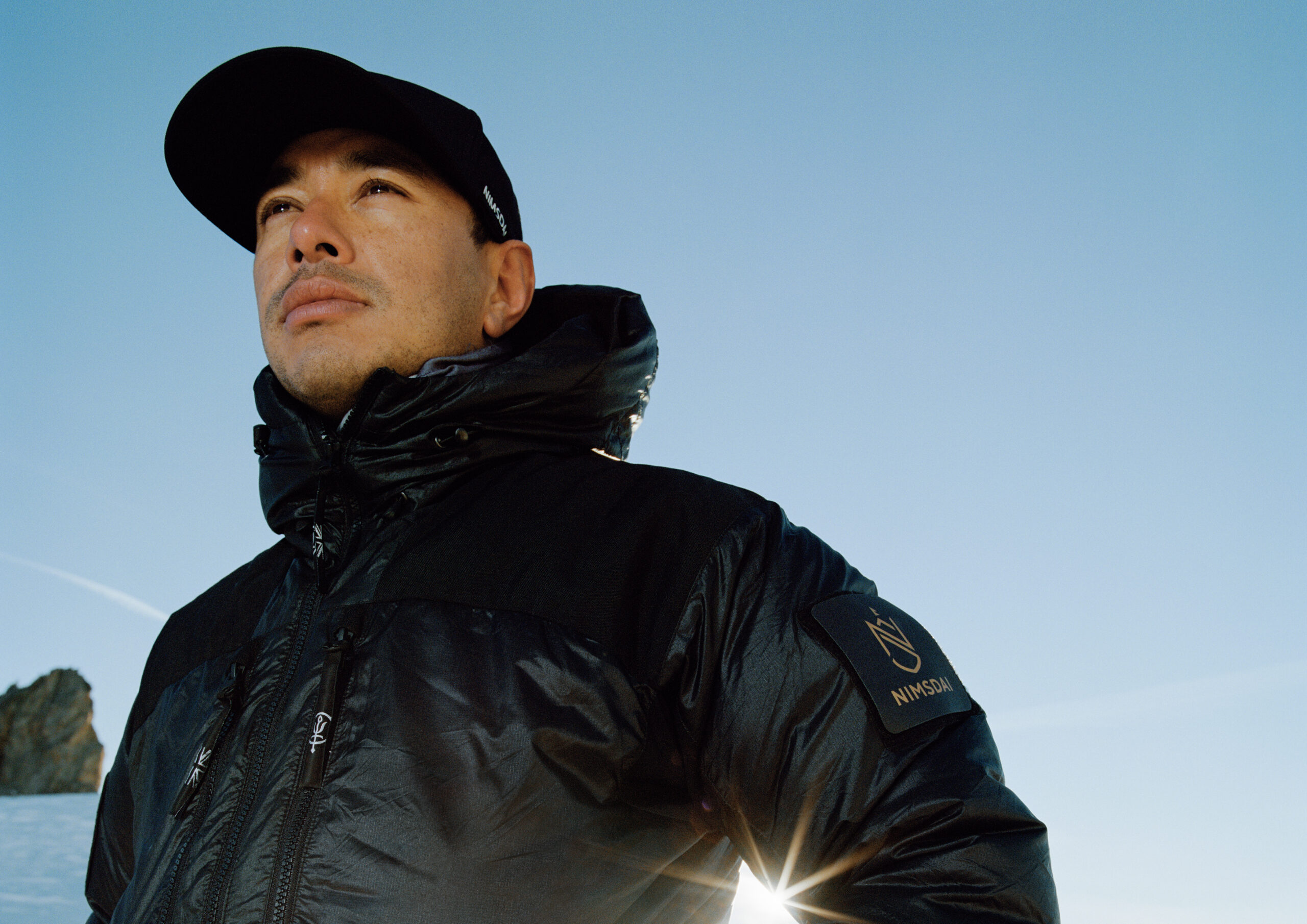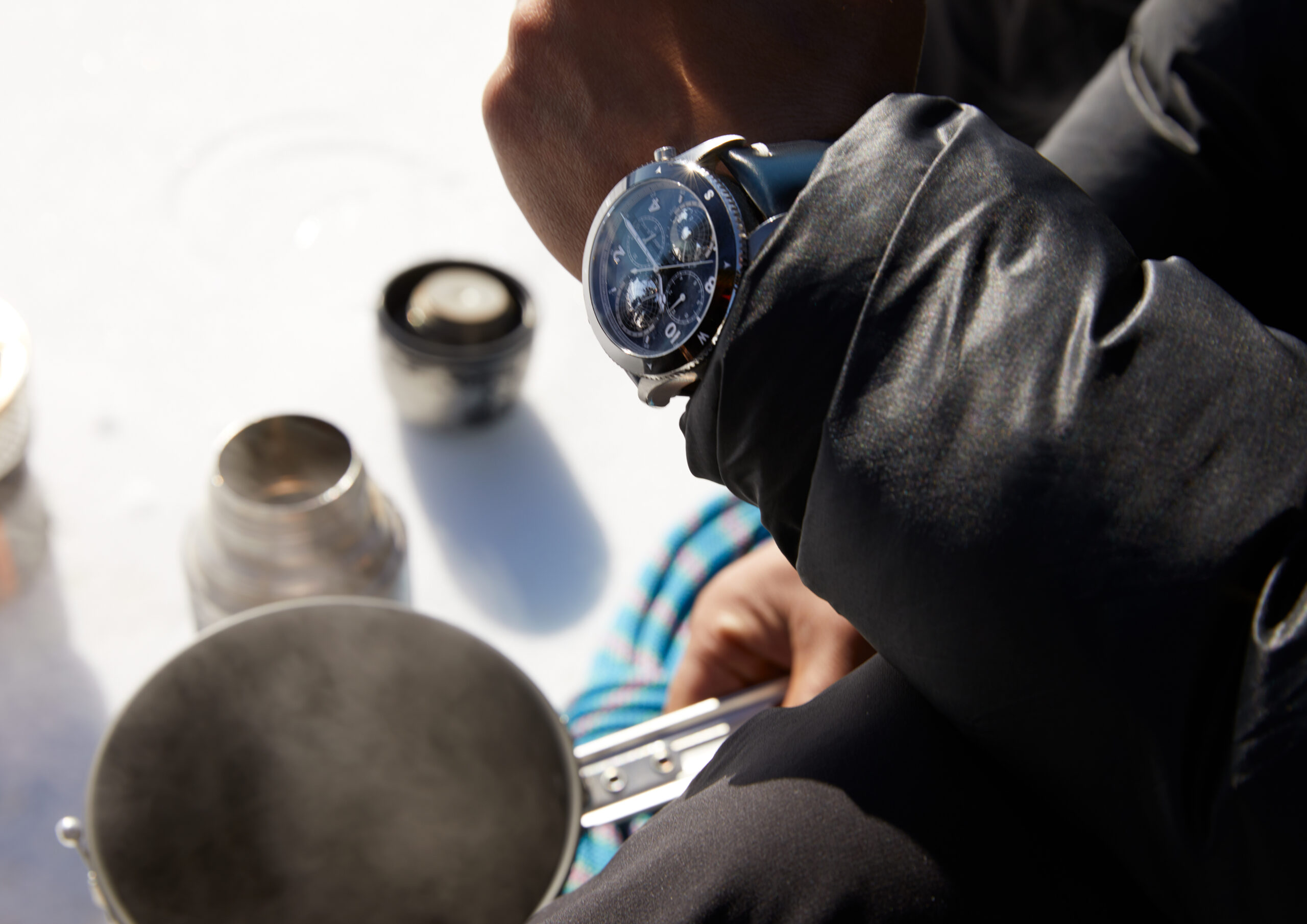 Purja, who goes by Nims for short, is a relative newcomer to mountaineering; his daring quest of climbing is chronicled in 14 Peaks: Nothing is Impossible, a Netflix documentary. The 5-foot-8-inch frame of Purja's infectious personality is pure prowess: strength emanates from even his pinkie. "Listen up," he says to a group of watch enthusiasts: "I served 16 years in the British military, six of those years with the Ghurkhas and with only a few years to a full pension I completely gave that away to do this massive endeavour. Live big," proclaims the 38-year-old, "dream big. Keep believing in yourself and remember that nothing is impossible."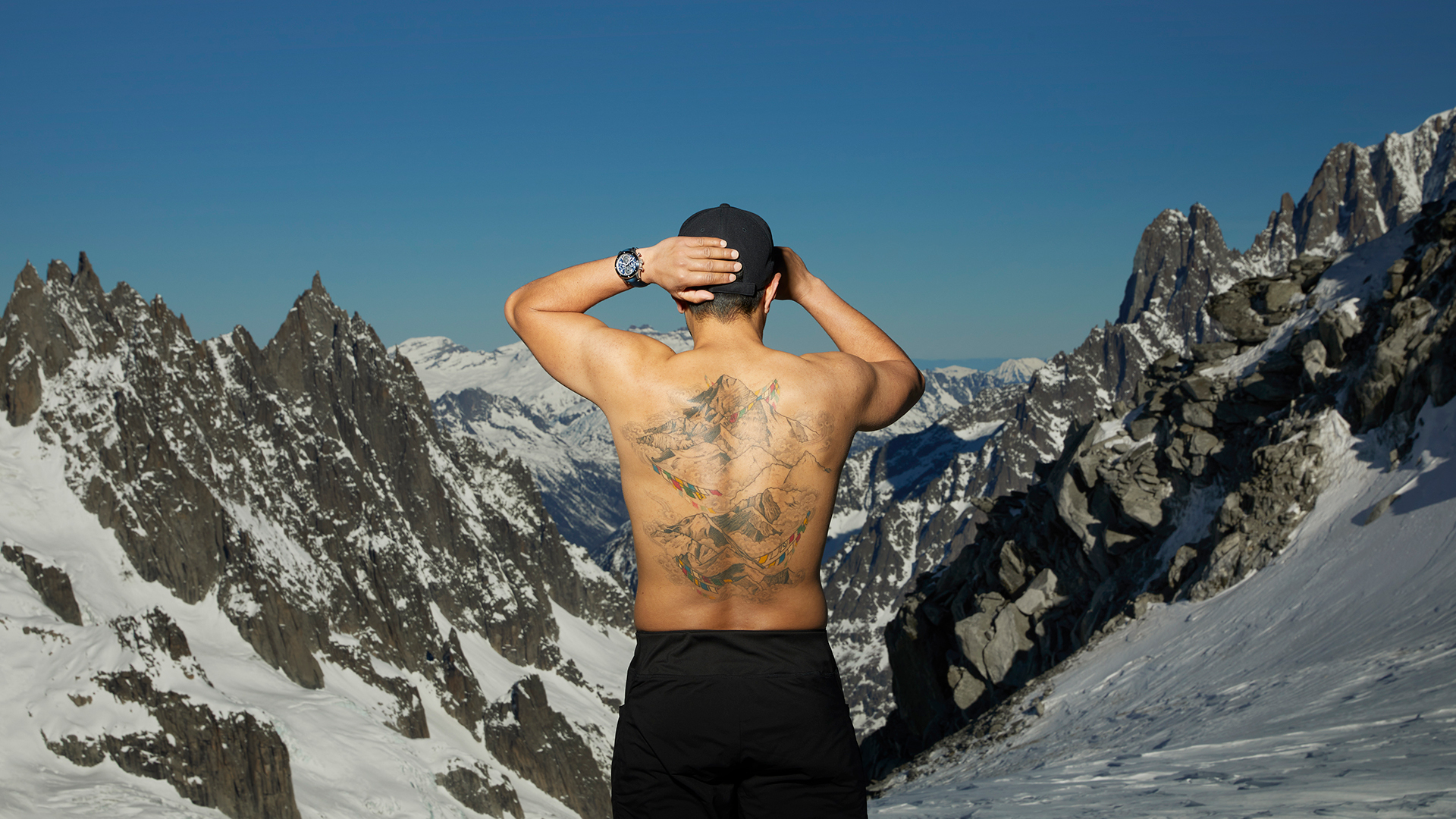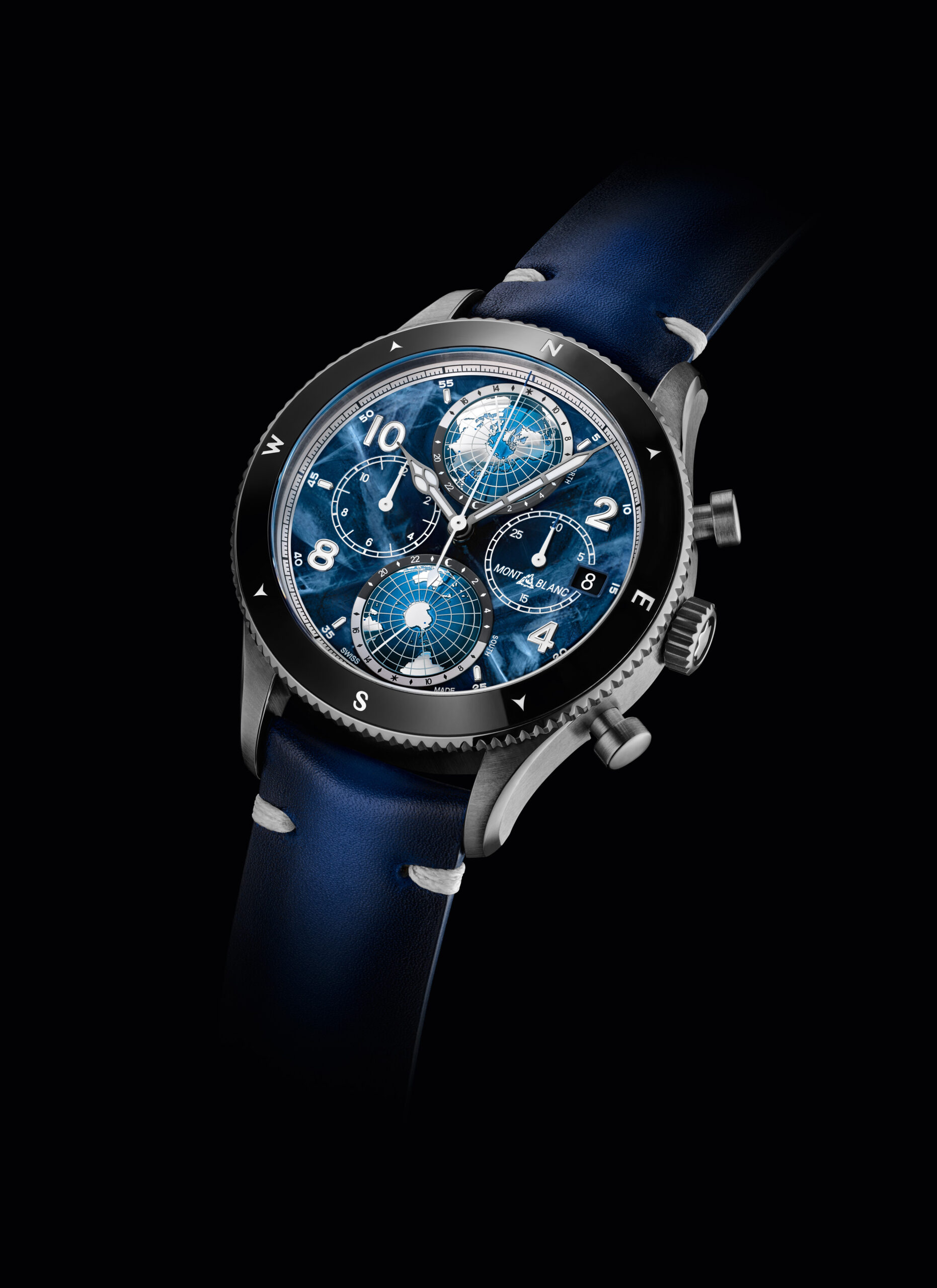 Montblanc has partnered with Purja for the release of its latest novelty, the 1858 Geosphere Chronograph No Oxygen, the watch Nims will be wearing to summit Mount Everest without supplemental oxygen in May. The Geosphere range has always been focused on creating timepieces that can stand harsh environments. The Zero Oxygen watch not only avoids fogging but also prevents oxidation. The 44mm titanium case is lightweight to keep Purja's equipment weight to a strict minimum. A bi-directional ceramic bezel with cardinal points will also help him keep his bearings on the mountain.
"I am proud to say I am a self-made man. I came from nothing, walking around barefoot," says Purja. "A partnership always comes from equal value. With the help of Montblanc I am where I am today, to pursue my dreams." Nimsdai Purja continues to carve his own path with a high-performance watch for his high-performance pursuits.