Monarca Cocina Mexicana: Vancouver's Newest Spot for Upscale Mexican Eats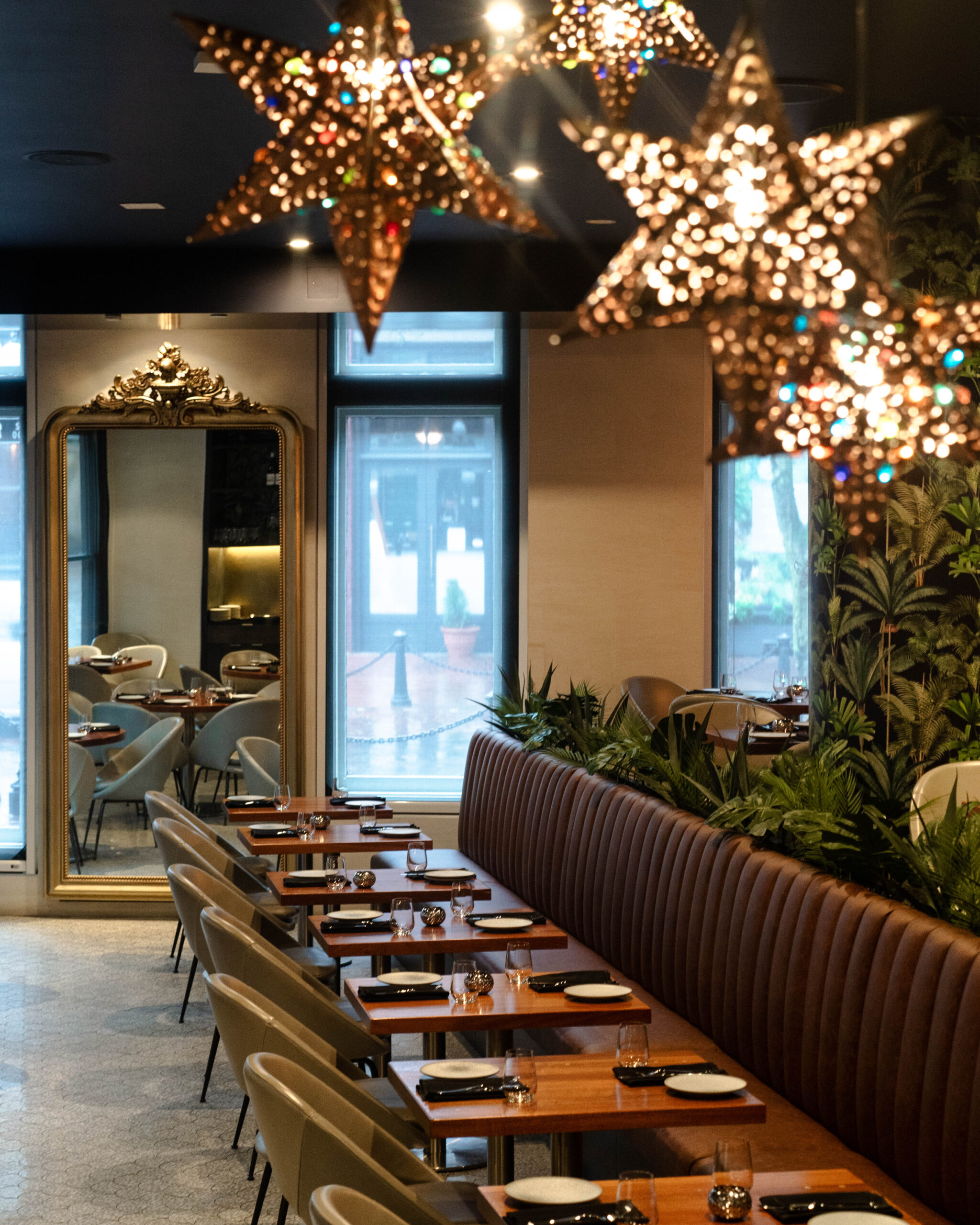 For those that enjoy all the vibrancy of Mexican cuisine, a new eatery has been added to Vancouver's ranks. Opening last month in Gastown, Monarca Cocina Mexicana has already established itself as a worthy rival to all the rest, serving up a modernized Mexican menu of fresh and punchy flavours in a contagiously lively interior.
Situated at the bustling intersection of Gastown's Carrall and Water Streets, Monarca has revamped the space previously occupied by Coquille Fine Seafood, which closed its doors at the end of 2019 after nearly two years of operation. Proving that elevated design doesn't have to be monochrome, Monarca embraces colour, bringing the energy of neighbourhood  taco spots to an elevated eatery. The coveted corner locale offers floor to ceiling windows across two sides, letting in plenty of light and views of Gastown's picturesque streets. Hanging above the entryway is a cluster of illuminated stars that reflect vibrant colourways onto the talavera-tiled host stand below. An open kitchen and leather seating further assert Monarca's laid-back but refined ethos. A narrow patio along Carrall Street promises to be a lively place to enjoy a margarita or two in the summer months.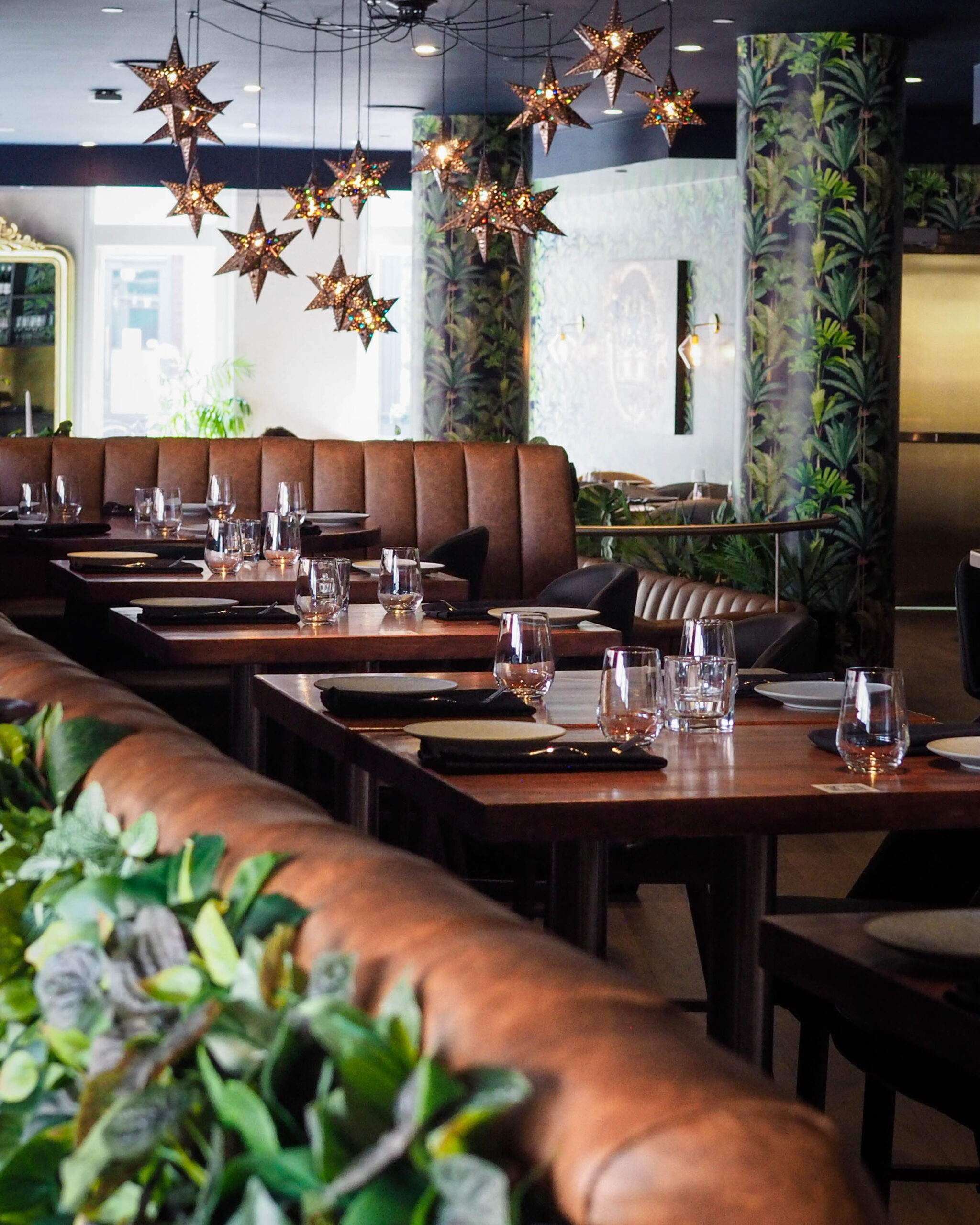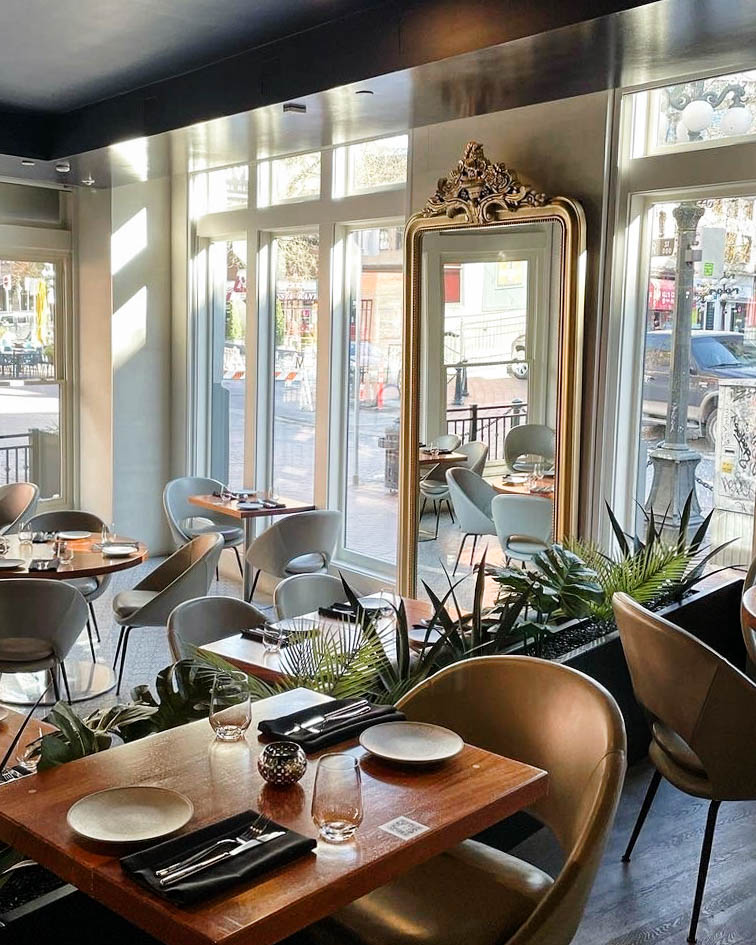 The Monarca team knows a thing or two about the B.C. restaurant scene—they're behind the ever-popular Flying Pig restaurants, which have set up shop in Yaletown, Gastown, Olympic Village, and Victoria. And chef Francisco Higareda, who has led kitchens at the Flying Pig and the now-shuttered seafood eatery WildTale, first brought Mexican fare to Vancouver with Ophelía in June 2020 within the renovated WildTale space.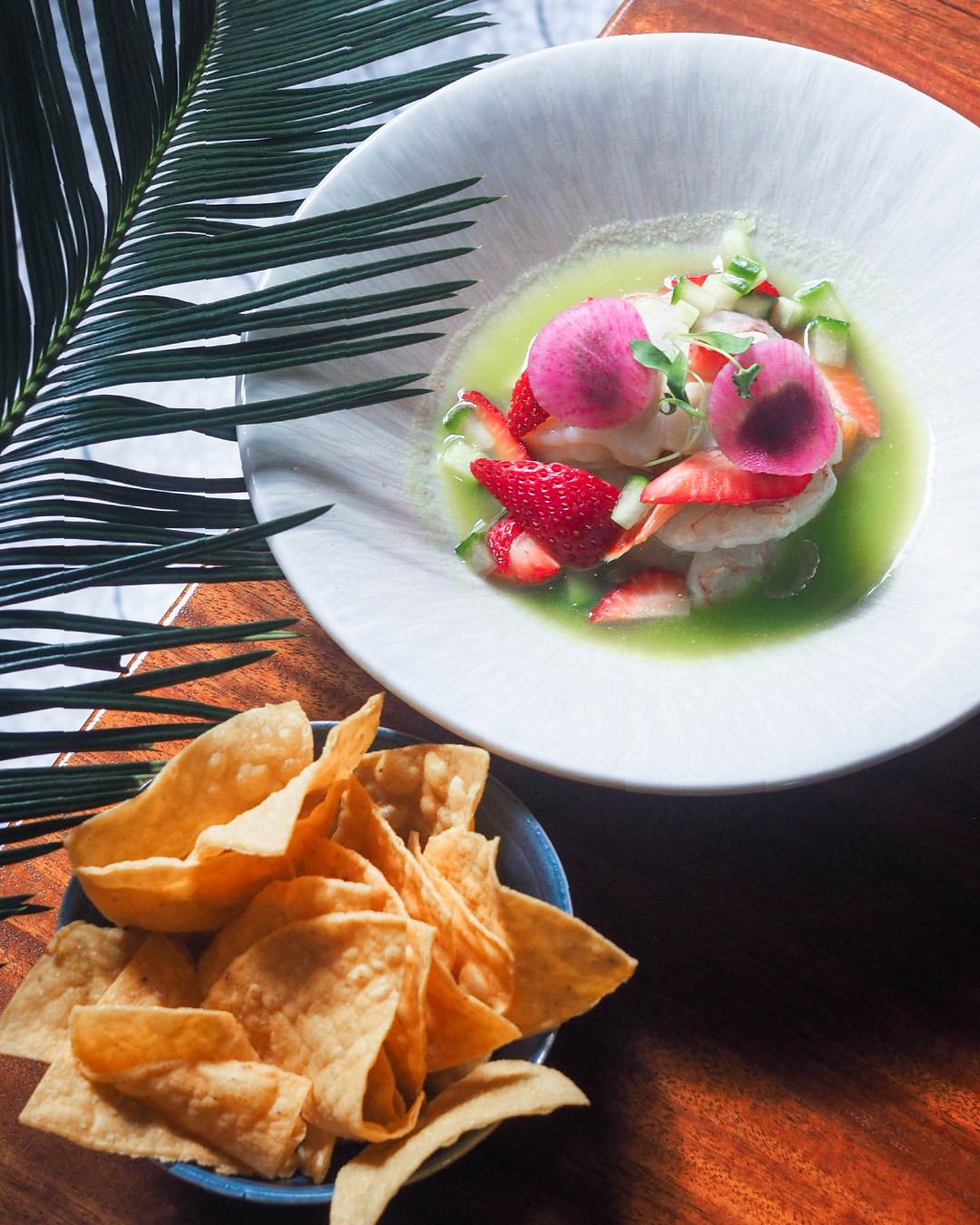 At Monarca, chef Higareda serves up a menu of thoughtfully elevated classics, brought to new heights with fresh ingredients. The meat on offer pays all the anticipated dues the cuisine demands and then some, with achiote braised pork, tender skirt steak, and a decadent and fruity filete en mole. An excellent aguachile, with the unexpected but welcome addition of strawberries, and the chargrilled octopus are not to be missed from the seafood selection. For vegetable lovers, the chargrilled cabbage, accompanied by an au jus chiltepin aioli and Parmigiano Reggiano and topped with a generous sprinkle of pistachios for a satisfying crunch, reimagines the oft overlooked vegetable. And to wash it all down,  the signature margarita, the Monarca, made with Valencia orange, is a particularly nice way to start or end a meal.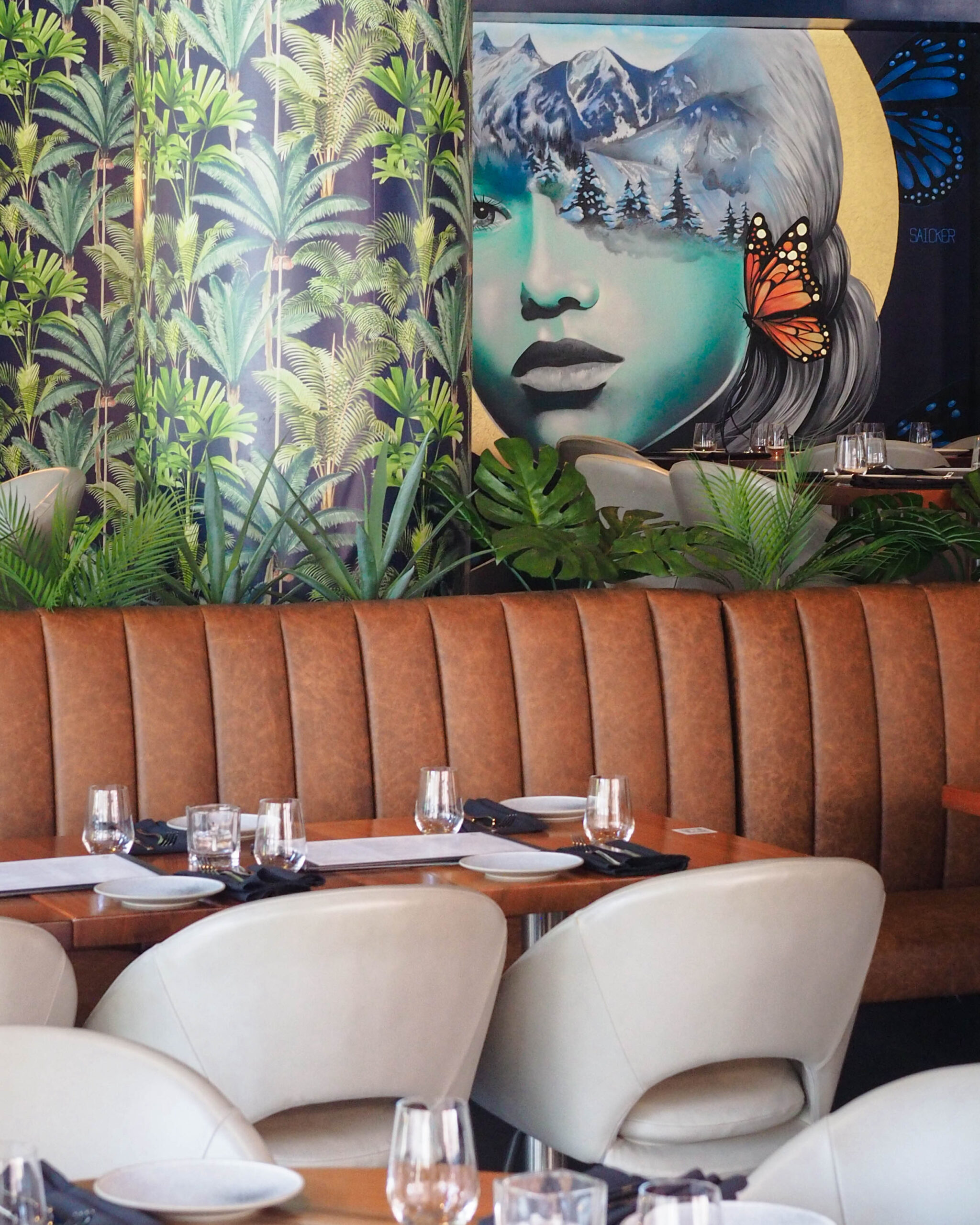 While Ophelía takes its name from Higareda's mother, Monarca is also a nod to the chef's father, who is from Michoacán, Mexico, near the Monarch Butterfly Reserve, where millions of butterflies flock each year. In some communities in Mexico, monarch butterflies are believed to carry the souls of loved ones who have died, with their annual migration in early winter coinciding with the Día de Muertos celebrations. Throughout the restaurant, colourful murals by artist Saicker pay homage to the insect, a personal touch that adds to its eclectic charm. In all its vibrancy, Monarca feels like exactly what it is: a celebration. Of a father, of ingredients that speak for themselves and of a cuisine with limited representation in Vancouver.  There's a lot to celebrate, and with each meal at Monarca, you're invited to join the party.
Photography by Alexandra Dunlap.