Toronto Songstress Savannah Ré on the Strength of Vulnerability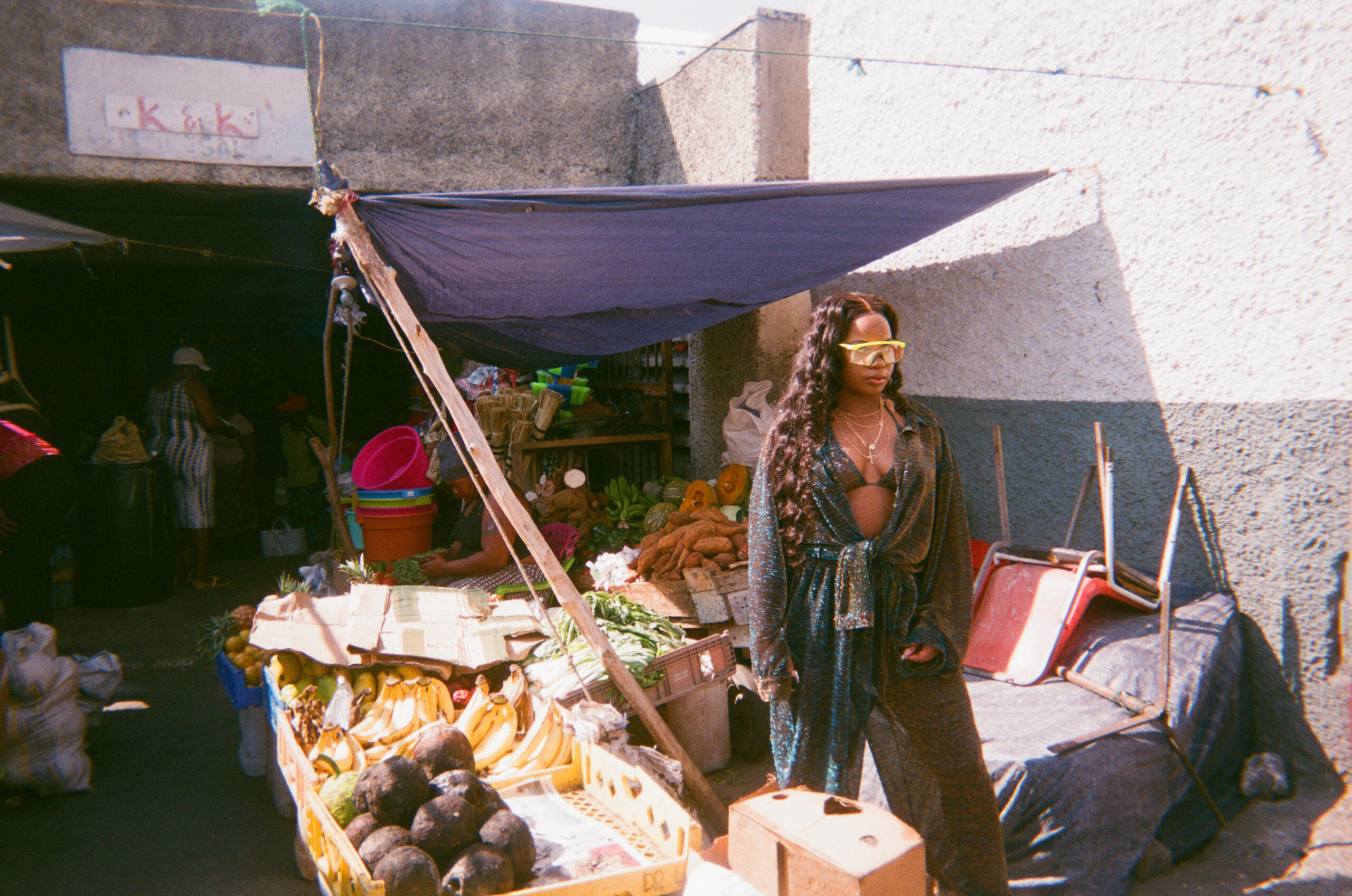 The intimacy of eye contact is electrifying and terrifying; sitting under the scrutiny of someone else's direct gaze can feel as if you're standing naked in front of them, exposed and vulnerable. "It's like you're opening your diary to strangers," says Toronto-based R&B artist Savannah Ré, whose debut EP Opia dropped last month. Opia borrows its name from the Dictionary of Obscure Sorrows, which defines the word as "the ambiguous intensity of looking someone in the eye, which can feel simultaneously invasive and vulnerable."
A nine-track tapestry of poetic and personal reflections on love, intimacy, and the strength of vulnerability, Ré's EP is a chance for the artist to express an unfiltered portrayal of herself. Her songwriting is refreshing in its honesty. Her lyrics, which often touch on the complexities and contradictions of love and relationships, prod at the messiness of being human.
This is perhaps most potent in the EP's title track and its accompanying visuals, the Opia Experience, a short documentary that weaves intimate conversations and footage of eight couples—partners and strangers—as they look into each other's eyes for four minutes. Inspired by the performance artist Marina Abramović, who sat for eight hours a day over three months sharing eye contact with strangers for her project The Artist Is Present, the film is an evocation of the power of eye contact, particularly between lovers.
"It's another piece to show how alike we are, even when we don't know each other or at different stages of a relationship," Ré says of the film, which includes couples in early dating stages, long-term partners, and even Ré herself and her husband, producer YogiTheProducer (who has produced several of Ré's songs). Through small moments—shared laughs, memories, and stares—the film offers a glimpse into real life relationships with a tender lens. Set to Ré's lyrics on insecurities and vulnerabilities in a relationship, the visuals of real life partners together is particularly poignant.
For the singer, expressing intimate fears through songs is a healing yet terrifying experience. "A lot of these things I say in the songs, I haven't said out of my mouth before," she says. "I've never gone to someone and said, 'Hey, I'm scared because I don't feel like I'm going to measure up.'"
Yet this is why Ré's music is especially stirring, because her lyrics say what often we are too afraid to admit about ourselves. There is a certain rawness in its sincerity, like the weight of a lover's gaze.
Watch Opia Experience here: