5 Standout Cars at the 2019 L.A. Auto Show
Some Hundred-Mile City horsepower.
The 2019 Los Angeles Auto Show was a showcase of the latest high-end vehicles. From high-performance to low-emission, almost every corner of the industry was represented, but here, we're only interested in the pinnacle of engineering and craftsmanship. Here's a roundup of the best five cars from the show.
Karma SC2
Karma is hoping to get showgoers' attention with the new SC2 concept, an ultra-sleek electric sports car packed with technology. With a 120-kilowatt hour battery pack, the SC2 is capable of travelling 350 miles on a single charge, but even more impressive is the performance potential. Karma says this concept car packs enough horsepower to hit 60 mph in less than two seconds! To mix that performance with style, the SC2 features a lot of technology, including cameras and other sensors that will enable autonomous driving capabilities. The car will unlock for owners using face and fingerprint recognition. Even though the SC2 is still just a concept, it helps bring attention to the new (and very real) Karma Revero GTS, a sleek electric four-door with an on-board gas generator. The Revero GTS is plenty quick, hitting highway speeds in 3.9 seconds.
Audi RS Q8
Audi revealed its new RS Q8, a high-performance version of its range-topping SUV. With 591 horsepower and 590 lb-ft of torque, you can call this bright green monster the Hulk. Actually, thanks to its 48-volt mild-hybrid system, automatic parking assistance system, all-wheel steering, and adjustable ride height, you can call it Professor Hulk. Hitting highway speeds from a standstill happens in under 4 seconds—which is incredible considering the size of the RS Q8. It rivals sports cars in terms of performance, and it can be a luxurious high-tech cruiser. This dual personality is what makes it so appealing.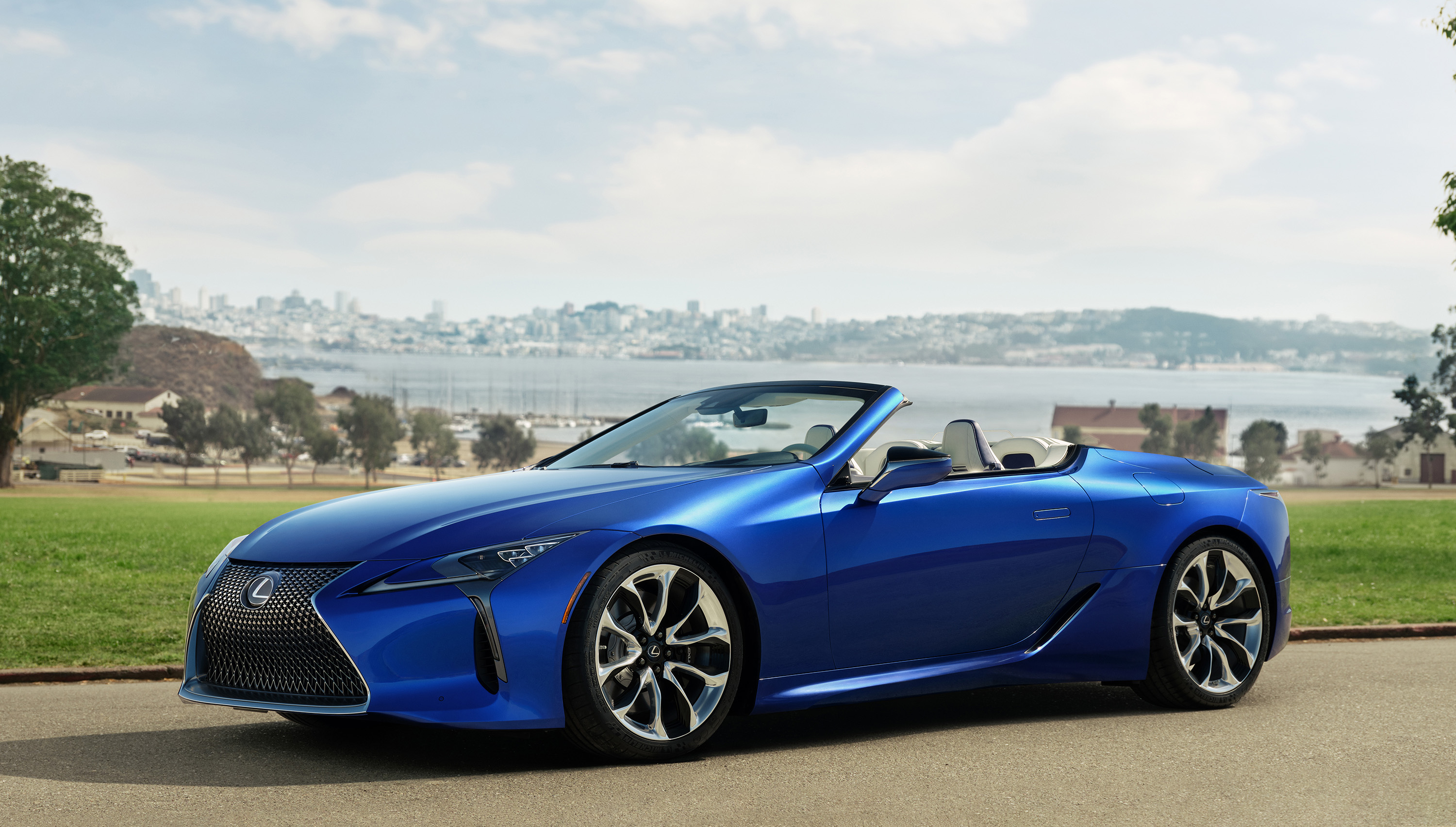 Lexus LC 500 Convertible
The LC 500 is one of the most eye-catching vehicles out there, and Lexus is going one step further by offering it as a convertible. The basics are familiar: the LC 500 comes with a 5.0-litre V8 engine that pushes 471 horsepower and 398 lb-ft of torque. The engine sends power to the rear wheels through a 10-speed automatic transmission. The special model on display at the show is called the Inspiration Series and features the mesmerizing Structural Blue paint finish, as well as white leather interior trim and a unique blue roof. Only 10 of these vehicles will be available in Canada, so buyers should get their order in soon.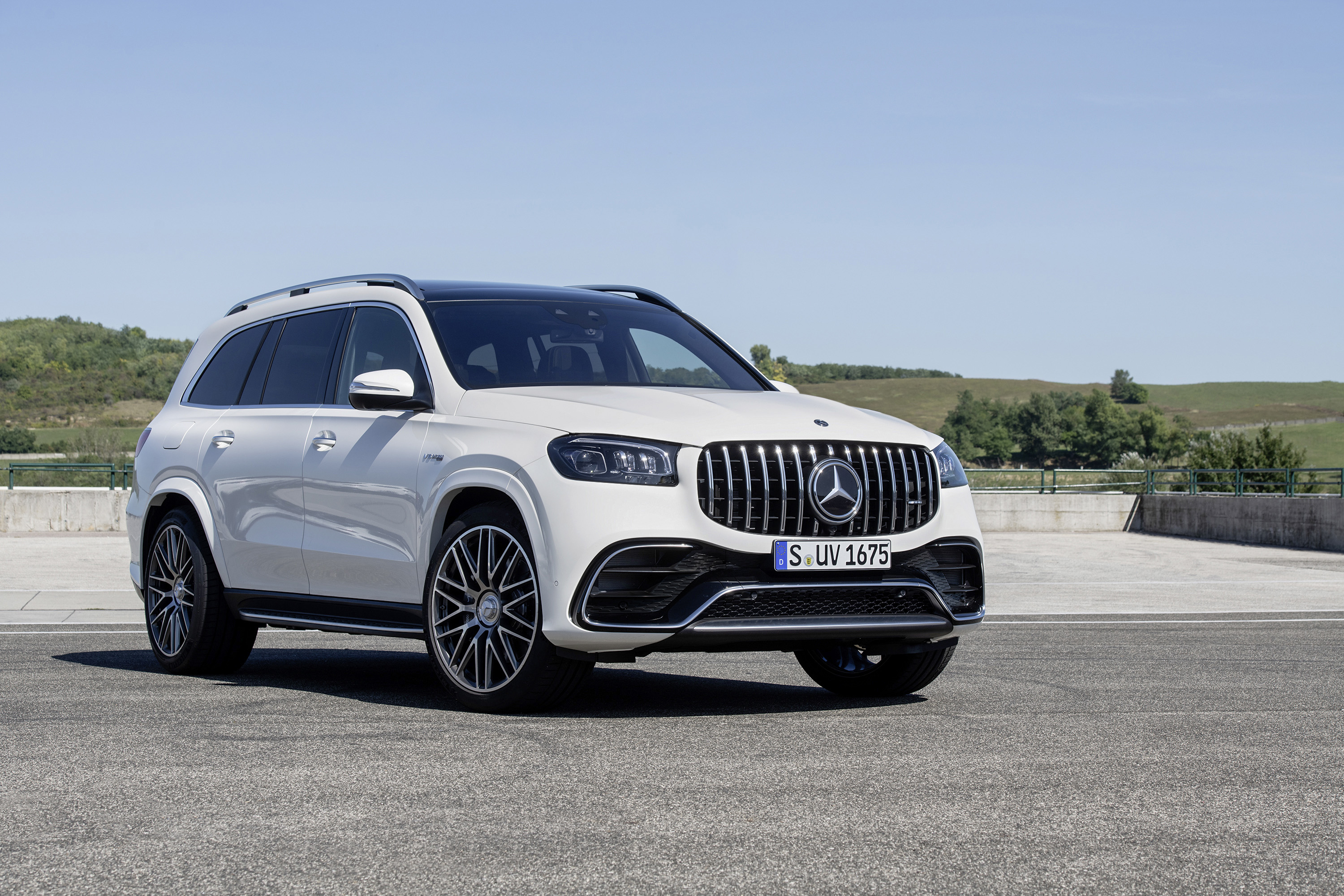 Mercedes-AMG GLS 63
Mercedes-AMG is now offering a three-row SUV with 603 horsepower and the ability to sprint to 100 km/h in 4.2 seconds. Typically an executive-class cruiser, the GLS-class now packs a 4.0-litre twin-turbo V8 and an all-wheel-drive system that can send 100 per cent of the power to the rear wheels. So, Mercedes has basically made a seven-seat drifting machine. But the GLS 63's air suspension system counters the body lean that is typically associated with such a large vehicle, which means this SUV will be responsive and engaging. It's sure to be a hit with buyers who love to be the first one off the mark.
Aston Martin DBX
Thanks to its 4.0-litre twin-turbo V8 engine and nine-speed automatic transmission, the DBX will be a swift SUV, capable of hitting 100 km/h in 4.5 seconds. Buyers can opt for an even more exclusive vehicle through the Q by Aston Martin customization service. This allows for more bespoke materials and trims, including a centre console crafted from a single piece of walnut. The first 500 buyers of the Aston Martin DBX will also get a special 1913 Edition package, with unique badging and plaques. These 500 vehicles will also be personally inspected by Andy Palmer, the Aston Martin group's CEO. Buyers of the 1913 Edition vehicles will also get a signed build book for the vehicle and an invite to the Waldorf Astoria celebration cocktail party hosted by Aston Martin. The automaker is clearly going all out for buyers of its first SUV, expected to become the most popular vehicle the brand makes.
________
Never miss a story. Sign up for NUVO's weekly newsletter here.