Black Quartz Counters as Design Magic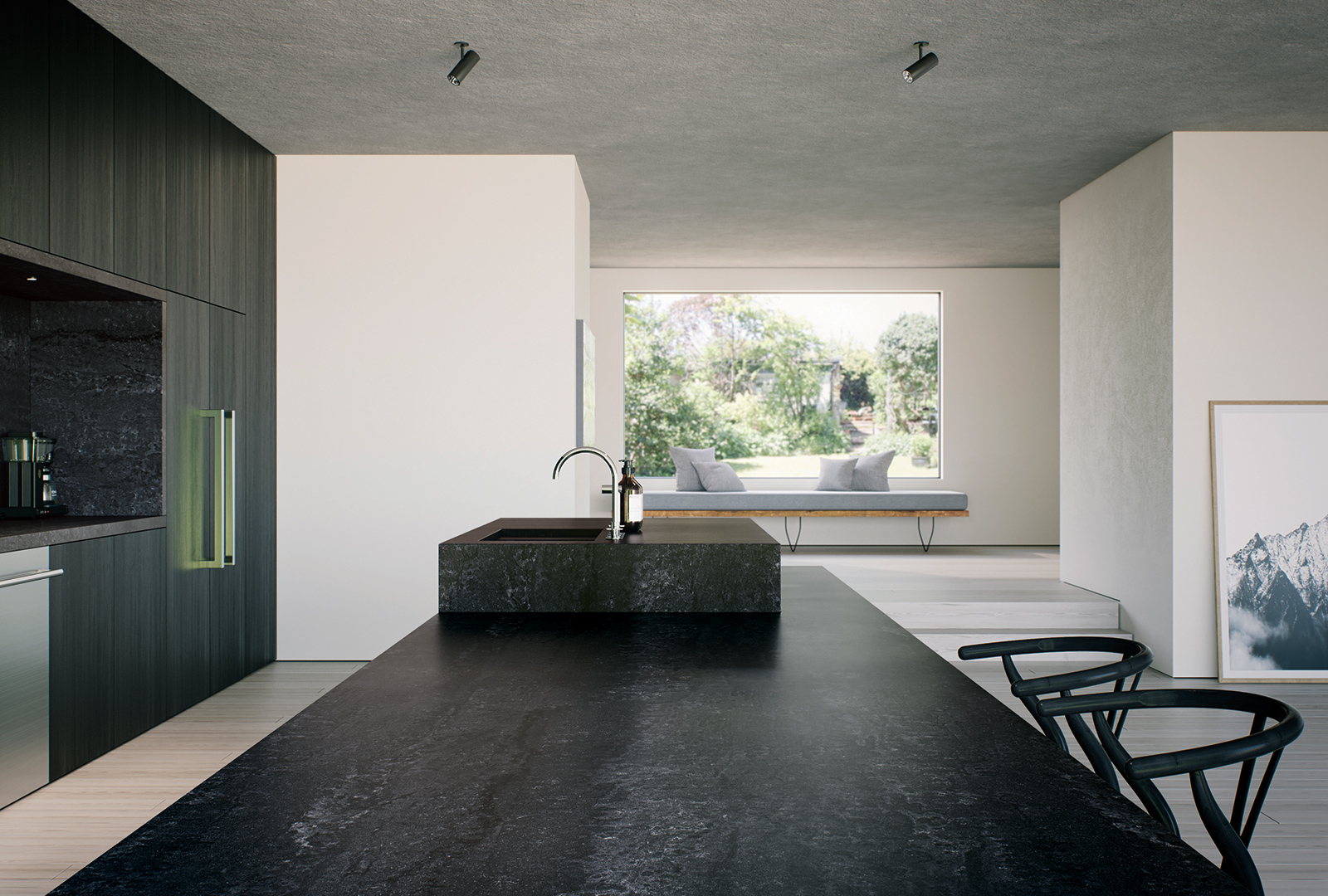 "Black quartz" has a mystic ring to it. It lines the mountains of Tibet and, with its electric properties, has for a long time been thought magical because of its ability to generate a charge.
In contemporary design, the magic aura and mysterious history of black quartz has been harnessed and brought into the kitchen to create layouts that complement dark or light wood and tile pallets. The sheen of a black quartz counter top is modern but also chthonic. In a way, it evokes high fashion and the heaviness of the center of the earth, simultaneously.
While lighter colors dominated the countertop world for years, black seems more apropos of the moodier aesthetics that are gathering at the start of the new decade.
In 2020, Caesarstone will release its Black Tempal variety of quartz surfacing. Think woods, plants, and West-Coast inspired eats with this all black counter look. Metal appliances look great tucked in the quartz, and you can even incorporate bronze and gold finishes in a way that would otherwise look tacky with white or grey color arrangements. An added bonus, quartz is an exceptional material because it is not porous, it stays looking clean; and bacteria has a hard time getting into the material.
With countertop outfits focusing more on the black, it will be interesting to see what trends in interiors arise to complement. Afterall, since its so difficult to move and it takes up such a large portion of the visual space of a room, countertop can literally be the aesthetic ground and starting point for any design projects.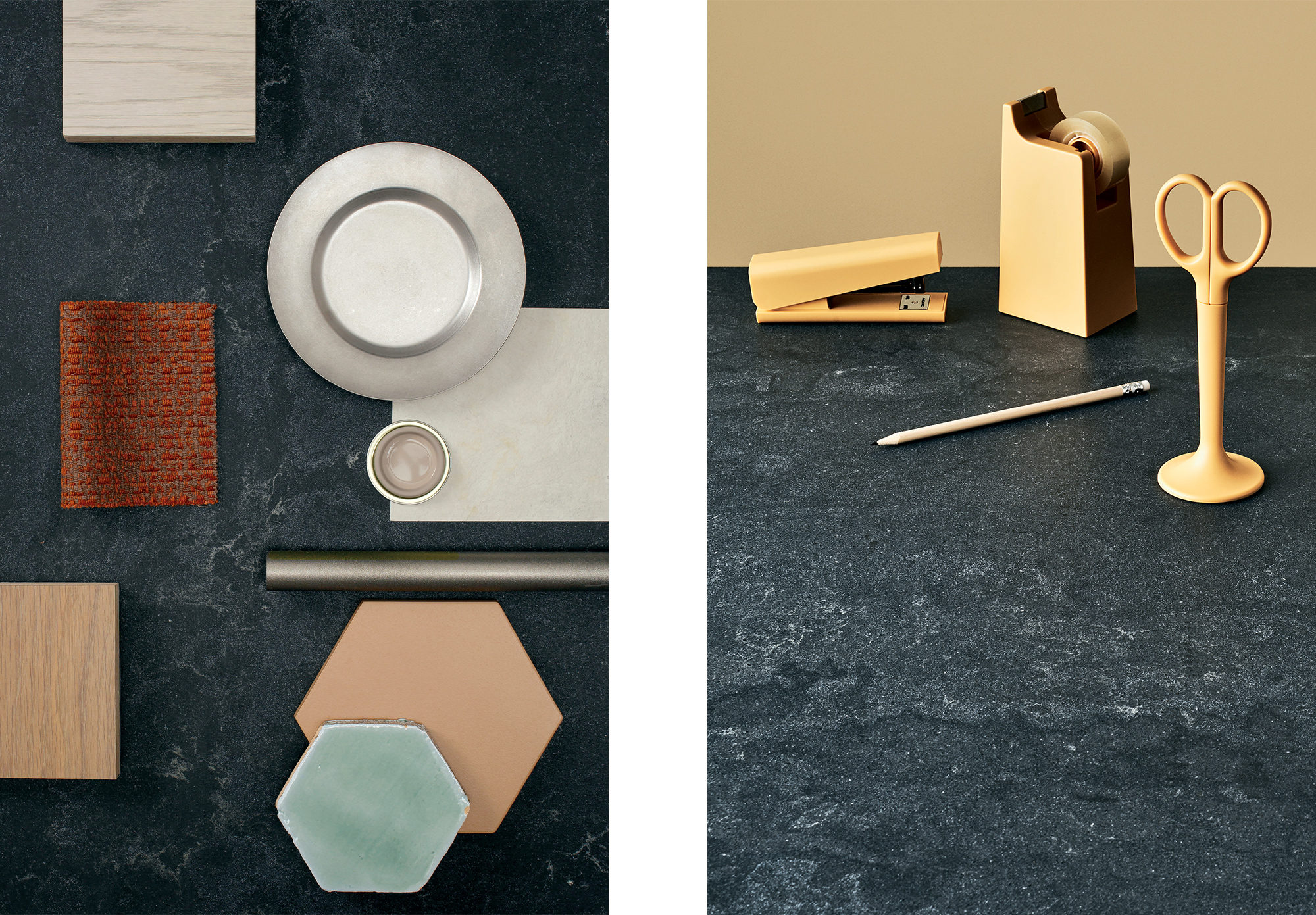 ________
Never miss a story. Sign up for NUVO's weekly newsletter here.