The Joy of Wining and Dining in Petite Croatia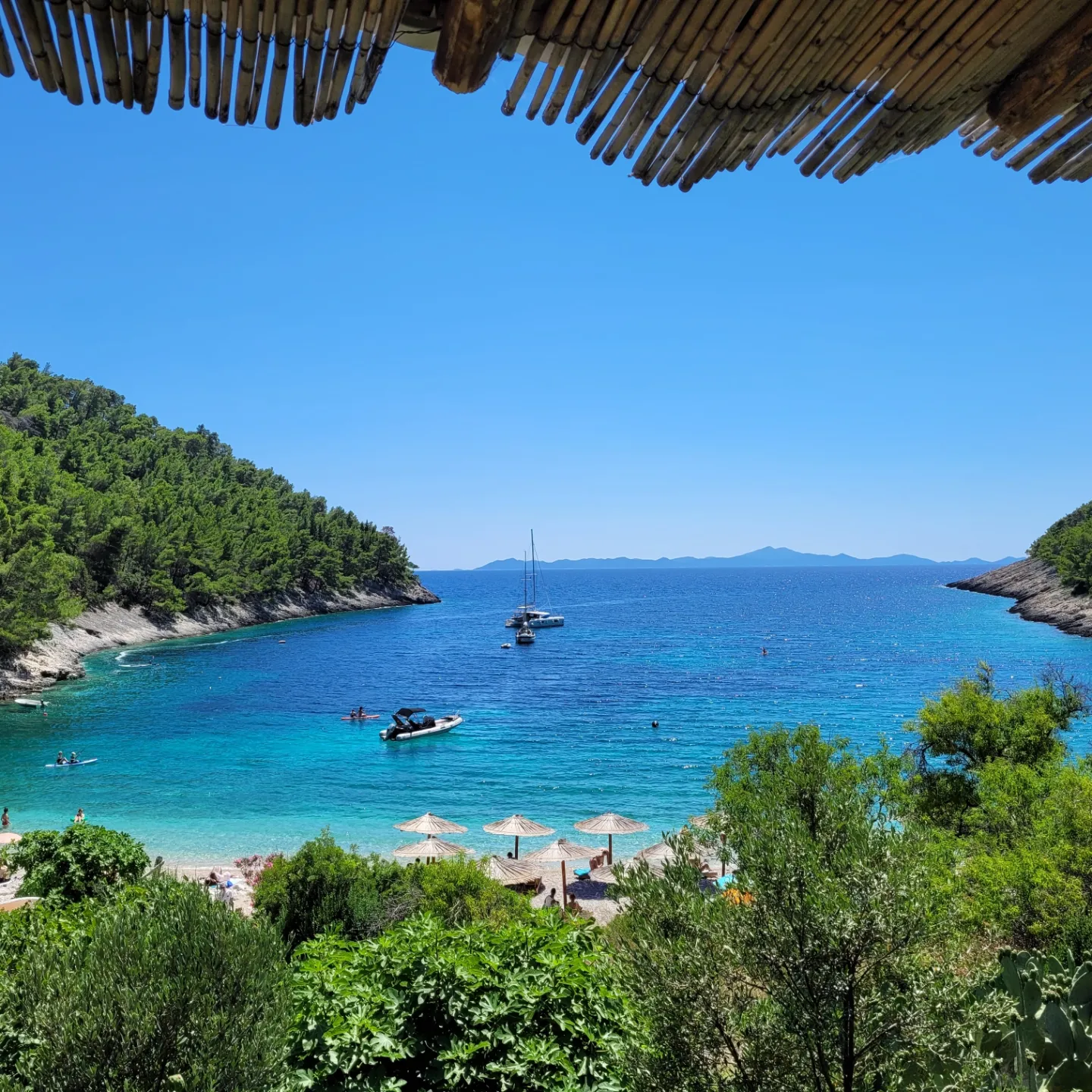 Croatia is fast becoming a destination for travellers seeking more than long sunny days and white pebbled beaches. This small country, sandwiched between Italy, Austria, Hungary, Serbia, and the glorious Adriatic Sea, expresses characteristics inherited from all her neighbours, and that, perhaps, is one reason its varied cuisine and wine prove difficult to pinpoint and evangelize about. The effort, however, is wonderfully worth it.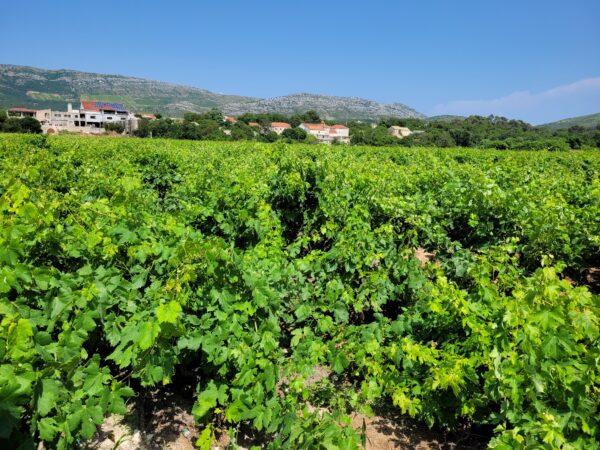 Inland Croatia's Austro-Hungarian Influence
Just outside Zagreb, in the quaint interior town of Samobor, with its cobble-stoned town square and Old World Austro-Hungarian buildings, menus tend toward heavier Germanic dishes like braised veal knee and the omnipresent zagrebački odrezak, an impossibly delicious pork schnitzel stuffed with ham and cheese. This may be one of the reasons the locals created bermet, a fortified fruity and herbaceous drink to help you digest dinner.
Coastal Cool
Šibenik is the third-largest city in Dalmatia and has become popular due to doubling as the fictitious city of Braavos in the Game of Thrones series. This spectacular city is much more than a film extra, though, with two UNESCO World Heritage sites within its sun-bleached walls and a birthdate going back to the ninth century. The food here is no less remarkable, and while you are spoiled for choice as far as fresh seafood goes, the dish to try here is a peka.
Peka is the name of the cooking vessel as well as the dish itself and consists of vegetables and protein of your choice placed in a covered cast iron bell and then braised for a few hours under hot embers. This is not fast food, and during the busy season, it's best to contact the restaurant the day before and order ahead. On the elegant seaside terrace at Bronzin, veal, lamb, and octopus are all options. The octopus arrives slightly charred on the edges and so tender there is hardly need for a knife. A glass of white debit wine (a variety local to the Šibenik area) offers a pleasant acidity and just enough body to be a refreshing local pairing.
Legendary Winemakers and Vineyards
Three hours away, on the Pelješac peninsula, the new 2.5-kilometre bridge that connects the mainland offers spectacular water and mountain views. En route to visit some of the key sites devoted to producing Croatia's plavac mali wines, the first stop is the vineyard of Croatian icon and honorary Californian Mike Grgić. The centenarian, who almost single-handedly put Californian wine on the world map at the Judgement of Paris in 1976, as depicted in the movie Bottle Shock, is the mastermind behind this vineyard. Although it's difficult to choose a favourite from these complex reds redolent of black fruit and stewed plums, their tannins softened by some time in oak, the 2017 vintage is unforgettable.
Farther down the peninsula, on the way to the ferry and the island of Korčula, hair-raising switchbacks and one-way tunnels lead to Matuško winery. It was founded in 1998, but the line of winemakers in this region goes back generations. Matuško's plavac mali wines are aged in Slavonian oak, and it offers "10-year superior" bottles that are almost inky in colour and intense in flavour. It also uses some crljenak grapes, a varietal that was found to be the original forefather of the zinfandel/primitivo grape. Don't miss the opportunity to try the prošek, a white dessert wine made in an appassimento style, meaning the grapes are allowed to raisin before they are pressed, resulting in a sweet wine with great balanced acidity.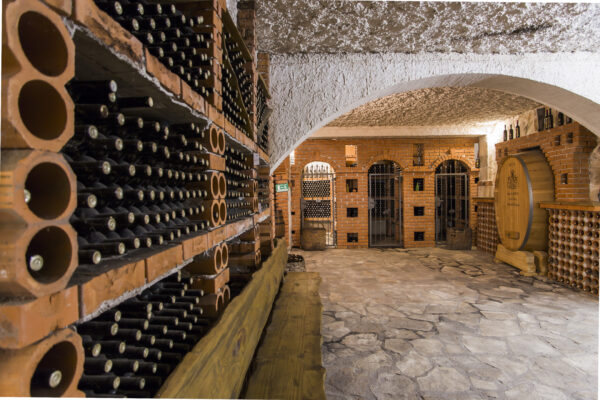 Michelin-Rated Island Dining
On the island of Korčula, tradition has held fast, especially outside of the old town itself. When Phil Rosenthal featured the island and some of its finest eateries on his Netflix show, its popularity rose astronomically. Two prime restaurants feature local specialties and wines, along with a relaxed family atmosphere. Konoba Mate even has a beach hut serving local beachgoers at nearby Pupnat, where the food is once again simple, local, fresh, and delicious. Get a charbroiled Croatian burger called a pjeskavica (it's as large as a child's head!) with a salad, and enjoy lunch with a stunning view. Konoba Maha is also a family affair, with the patriarch keeping a watchful eye as brothers Ivan (the chef) and Jakša (the mixologist and host) ensure guests are kept happy at this beautiful mainly outdoor space.
Don't leave the island without visiting a few of the wineries. Tasovac, in the village of Zrnovo, is run by a charming husband-and-wife team, Sanja and Davor. They are fine exponents of the Korčula-only grk wines, a refreshing white made with grapes grown only on this island, as well as two award-winning lines of pošip, another Croatian white grape with a little more body and notes of kiwi and peach.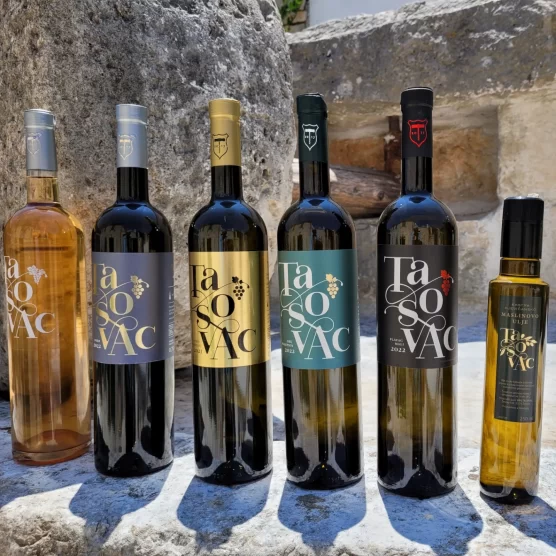 This small country packs a large culinary punch, so be adventurous, listen to the locals, and you'll very likely end up having a delicious experience. Živjeli i dobar tek!
Photography by Mary Luz Mejia and Mario Stojanac.