The Future of Sustainable Hair Care
How the industry is cleaning up.
The beauty industry as a whole contributes a huge amount to environmental pollution, mostly through its enthusiastic use of plastics. Hair salons send shampoos, conditioners, treatments, and hair colours into the water system. Then there are the plastic bottles, aerosol cans, gloves, foils, and all that hair that needs to go somewhere—often a landfill site. "North American salons generate over 877 pounds of waste per minute without any way to recycle—that's 421,000 pounds per day heading to landfill," says Bryn Collier, director of marketing for Green Circle Salons.
Green Circle Salons was established in 2009 to tackle this problem. It now works with thousands of hair salons across North America, collecting their waste and turning it into harmless substances that can safely be returned to the water system, recycling it, or repurposing it. For example, hair trimmings can be used to mop up oil spills and as components of recycling bins. Partner brands include industry bigwigs Aveda, Kevin Murphy, Redken, and Moroccanoil, which recently joined the Green Circle network.
"The turning point for me personally occurred after my daughter showed me a documentary that discussed the impact that humans are having on the planet—specifically on the oceans," says Carmen Tal, co-founder of Moroccanoil. "Having been raised along the Pacific coast, I was inspired to educate myself on ways that I could have a positive impact both personally and professionally. I'm very lucky to have a platform through the Moroccanoil brand, and I feel a duty to use it to educate, inspire, and make a difference." More than 2,000 of the brand's salon partners are now recovering and repurposing waste through Green Circle.
Australian brand Kevin Murphy has been partnering with Green Circle for several years. Taking things even further, it's currently rolling out an initiative to make all of its packaging from ocean-waste plastic (OWP). "We believe that every great movement starts with one small step. If every beauty brand took some kind of initiative to be more sustainable, it would make an enormous impact," says founder Kevin Murphy. "For every package that is made from OWP instead of virgin plastic, it is like removing four to five plastic bags from the ocean. We [the Kevin Murphy brand] will produce 14.5 million pieces of packaging next year, which means we will lift more than 360 tons of plastic from the oceans and rivers. Imagine the impact we could make if every brand was using this packaging." The brand also makes efforts to reduce water waste, by supplying compostable liners for colour-mixing bowls to save washing up, and through a partnership with Ecoheads, maker of low-flow showerheads.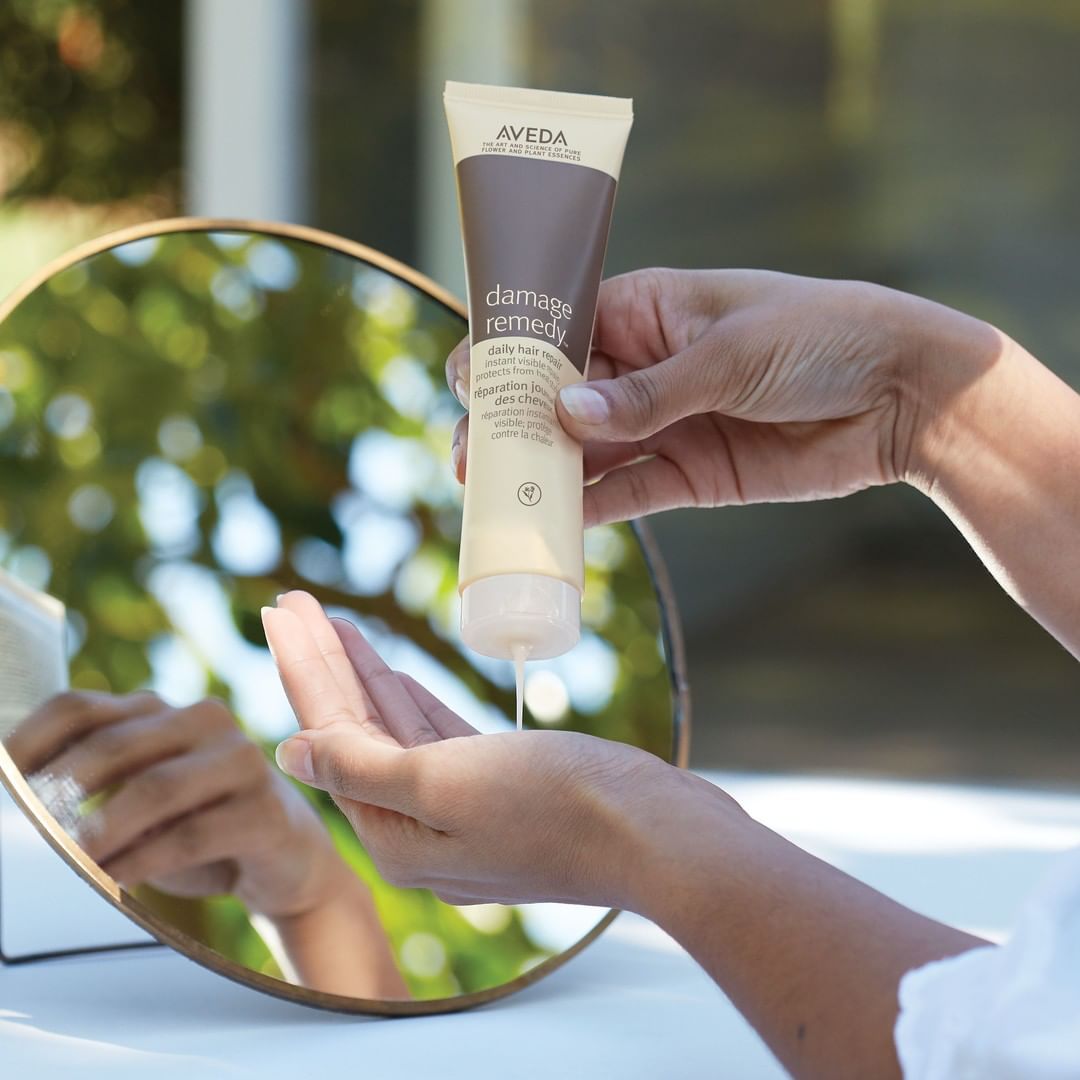 These days, it's easy to choose salon hair-care labels that are making efforts to be sustainable and eco-friendly. Vancouver-based AG Hair uses mostly natural ingredients that are biodegradable or photodegradable, and all packaging is recyclable via the blue bin. Its new headquarters are also designed for minimal environmental impact and maximum efficiency through features like LED lighting and skylights. Aveda has run a number of recycling and sustainability initiatives for more than a decade, and it was the first beauty company to incorporate 100 per cent consumer recycled plastics into its packaging. Redken's new Nature + Science range comes in bottles that are 94 per cent recycled plastic, and the packaging for L'Oréal Professionnel's Source Essentielle line is made from 100 per cent recycled plastic. Source Essentielle bottles can also be refilled at salons.
On a day-to-day basis, what can we as consumers do, aside from making smarter choices about our salons and products? Murphy says it's all about education, from learning what the different recycling symbols mean, to telling friends, colleagues, and family members about the different environmental issues we're all facing. For his own part, he's happy to share knowledge and best practices with anyone who will listen. "A staggering 150 million tons of plastic currently litter our oceans—this is not just a beauty industry issue but a global crisis," he says. "This pollution is killing wildlife, forever altering the environment, and washing up on our beaches. I sincerely hope that this will not continue, or in 30 years, there will be more plastic in the ocean than there are fish. Seeing brands in other industries taking a stand and making these changes is heartening. Hopefully we will encourage more and more companies to join us before 30 years goes by—we would be willing to help any company who wants to do this, because we all benefit from doing this for a sustainable future for our industry and our oceans."
_________
Never miss a story. Sign up for NUVO's weekly newsletter here.