BRUNETTE The Label: Comfy West Coast Gear to Wear Right Now
Brunette is the new black.
When Vancouver-based entrepreneur Miriam Alden designed a graphic sweatshirt that said "BRUNETTE IS THE NEW BLACK" in 2014, it was originally intended as a wearable marketing tool for her wholesale fashion showroom, Brunette. "I really wanted to create a community with my retailers around our foundational values, and have a connection and relationship with them based on who we were and not necessarily the brands that we were representing at the time," Alden says. "We would host these media events and do viewings of all our collections, and it was a mingling opportunity for retailers and media to get to know each other."
At an event, Alden printed blank sweatshirts and bags with the catchy slogan, a retailer noticed them, and BRUNETTE The Label was born. "We found a blank sweatshirt company and started printing on ready-made sweatshirts, and our customers started selling them in their stores," says Alden. "About six months after that, we created our first collection of graphic sweatshirts featuring really fun sayings."
Six years on, BRUNETTE The Label now manufactures a variety of comfy, relaxed separates for women and kids, and introduces multiple themed collections a year—last fall, there was even a capsule collaboration with OG tracksuit label Juicy Couture. "We offer casual clothing for everybody," says Alden. "My biggest goal was to make a clothing line that suited everybody whether you love fashion, or maybe you just needed something cute to wear."
Wearability—and an inclusive, positive mindset—are the ethos at the core of the brand. "We do outerwear, and we do T-shirts, sweatshirts, fleece, but mainly I would describe [BRUNETTE The Label] actually as a community," says Alden. "It's a fashion brand [that's] about a 'babes supporting babes' lifestyle." In fact, Alden owns the trademark for the phrase, which she explains has nothing to do with looks. "Our definition of a babe is basically somebody that assumes positive intent and focuses their personal energy on growing what's good in the world," she explains. "[The message is] about a community of people that are here to support and uplift each other."
1981 Collection
The newly released 1981 capsule, named for the year Alden was born, is a tribute to the designer's love of vintage clothing, and introduces fun patterns and colourful, distinctive graphics into the collection. "I absolutely love to mix and match vintage clothing," she says. "The 1981 Collection is vintage inspired; it's meant to be a little bit timeless but also [pays tribute] to rock T-shirts from the '80s and '90s."
With this higher-priced collection, the fabrics are heavier, the prints are fun, and it's intended to be more fashion forward than the label's core pieces. "I really want these to be pieces that people keep for a really long time," says Alden. But the message remains focused on inclusivity and the babe movement: "It's about being a part of the babes club—everybody's invited."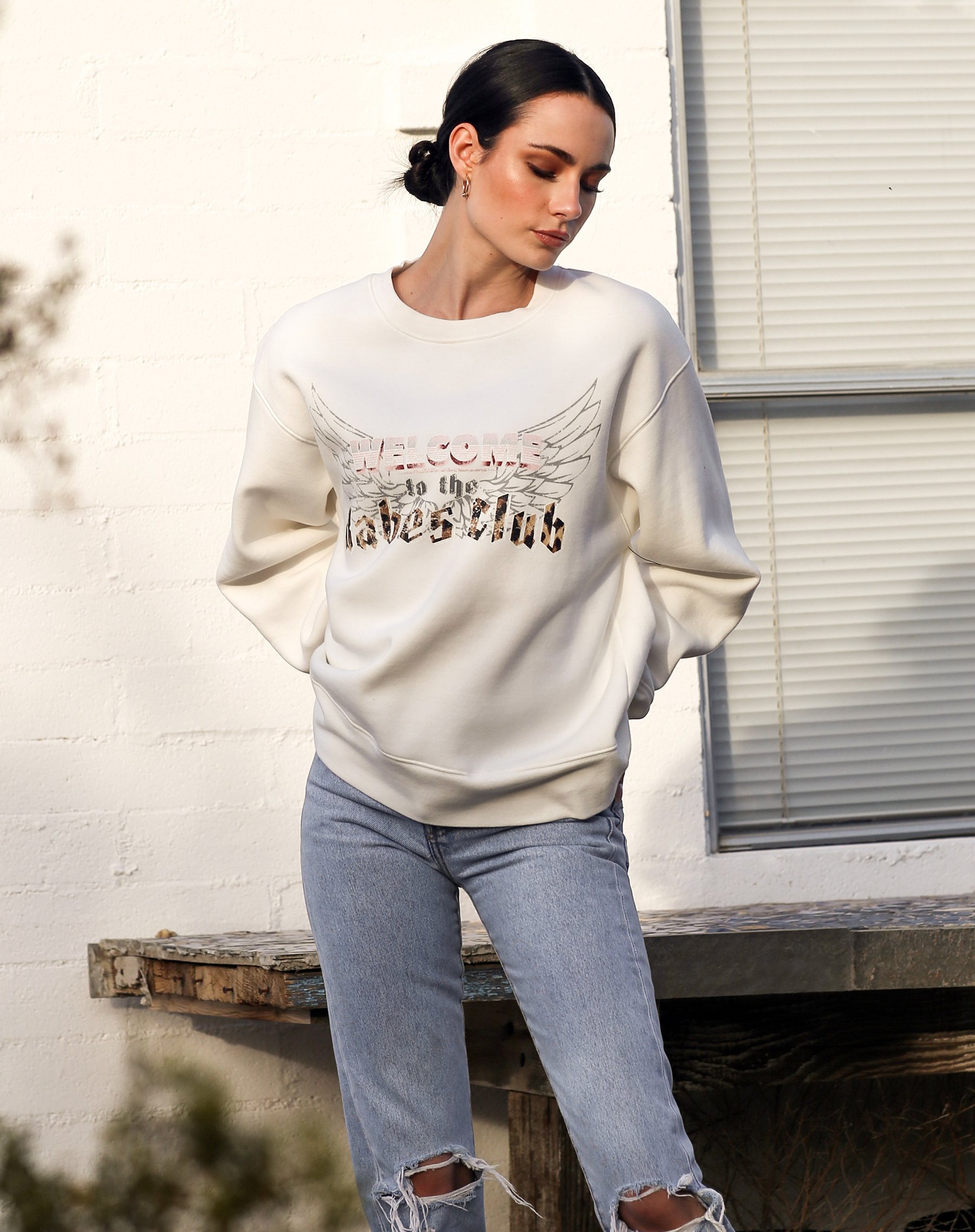 ________
Never miss a story. Sign up for NUVO's weekly newsletter here.