The Chan Centre Presents Concert Series
The 2019/2020 season melds the traditional and the contemporary.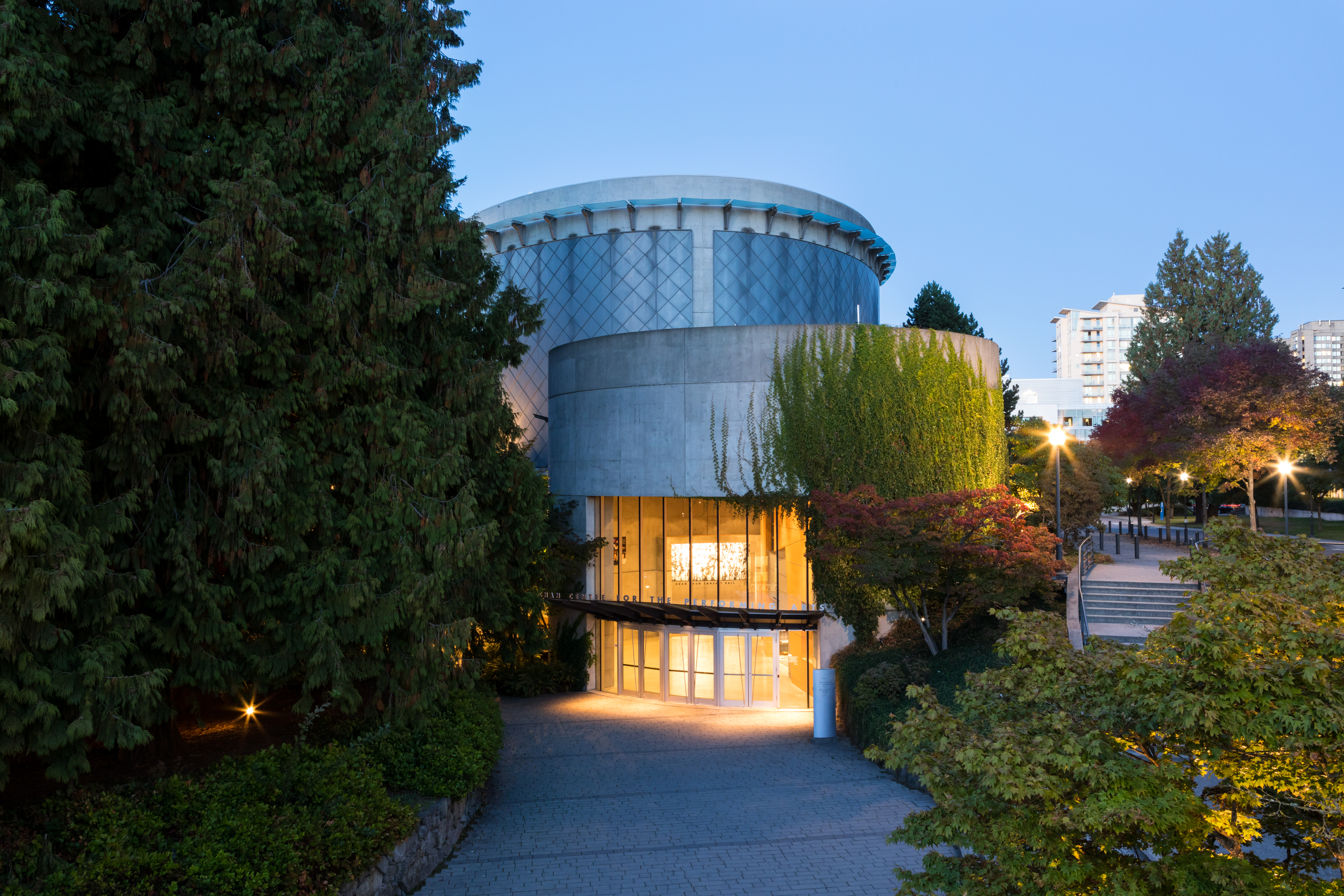 The Chan Centre for the Performing Arts sits like a secret among the firs, azaleas, and rhododendrons on the University of British Columbia's Point Grey campus. The building, composed of two concrete and wood drum-like halls covered in creeping greenery, has presented musical and theatrical performances to Vancouver crowds for the past 22 years while claiming international fame as one of the world's best concert halls. With contours akin to the curves of a cello, the Chan Shun Concert Hall, the largest of the Chan Centre's halls, is a unique space equipped with the acoustics to encompass the delicate fluidity of sound. An acoustic canopy hangs overhead like a chandelier, its height adjustable to the different needs of performers; every subtle shift in melody is caught within the blonde maple walls of the hall.
"Even though there are [around] 1,200 seats, the very last row of the balcony still feels really intimate," explains Joyce Hinton, co-managing director and curator of Chan Centre Presents, an annual concert series of local and international artists performing jazz, roots, and world music. The 2019/2020 season kicks off in September and features nine musical performances spanning the streets of Havana to the northern reaches of Scandinavia.
This year's theme is discovery, a sense of adventure to uncover the sounds and vibrancy of different cultures, as Hinton explains. Mari Boine, an Indigenous vocalist from Norway, fuses the traditional sounds of her Sámi heritage, such as yoik—an expressive style of singing—with folk, rock, and jazz. "She transports you to another place," Hinton says.
Moving farther east, Ukrainian group DakhaBrakha similarly combines the contemporary with the traditional by weaving Ukrainian folk music with Indian, Arabic, African, Russian, and Australian musicality into a blended musical and theatrical experience.
Orquesta Akokán bleeds across cultural and generational boundaries; the 13-piece intergenerational ensemble uses its members' roots in Cuba's and New York's Latin music scenes to recall the vibrant mambo sounds of '40s and '50s Havana musicians.
The series' only Canadian act comes by way of Guinea, in West Africa. Kalabanté: Afrique en Cirque is a Montreal-based troupe trained in European, Québécois, and African circus techniques. The performance amalgamates music, dance, and circus into a display of acrobatics and West African beats.
Throughout the series, cultural and musical boundaries will be broken, blurred, and reinvented. The twists and turns of the artists' genres highlight their creativity and the legacy of their cultures. "In order to keep some of these art forms alive, musicians and artists are always reinventing it," Hinton says.
Concurrent to Chan Centre Presents is the smaller Beyond Words series, curated by program manager Wendy Atkinson, in the adjacent Telus Studio black-box theatre. This year finds four intimate performances based on personal narratives, aimed at igniting conversations through comedy, dance, or poetry. Performances include Jade Solomon Curtis' use of contemporary dance—ranging from ballet to jazz, club, and African—to investigate the complexities of the verbiage of race in Black Like Me. There's also Ivan Coyote and Sarah MacDougall's collaborative work Trader Time, which tells the story of growing up queer in Whitehorse.
The Chan Centre Presents and Beyond Words 2019/2020 series begin September 28. Tickets are available here.
_________
Never miss a story. Sign up for NUVO's weekly newsletter, here.