Swish Is Reimaging Dental Care Through Self-Care
A luxurious spa for oral care.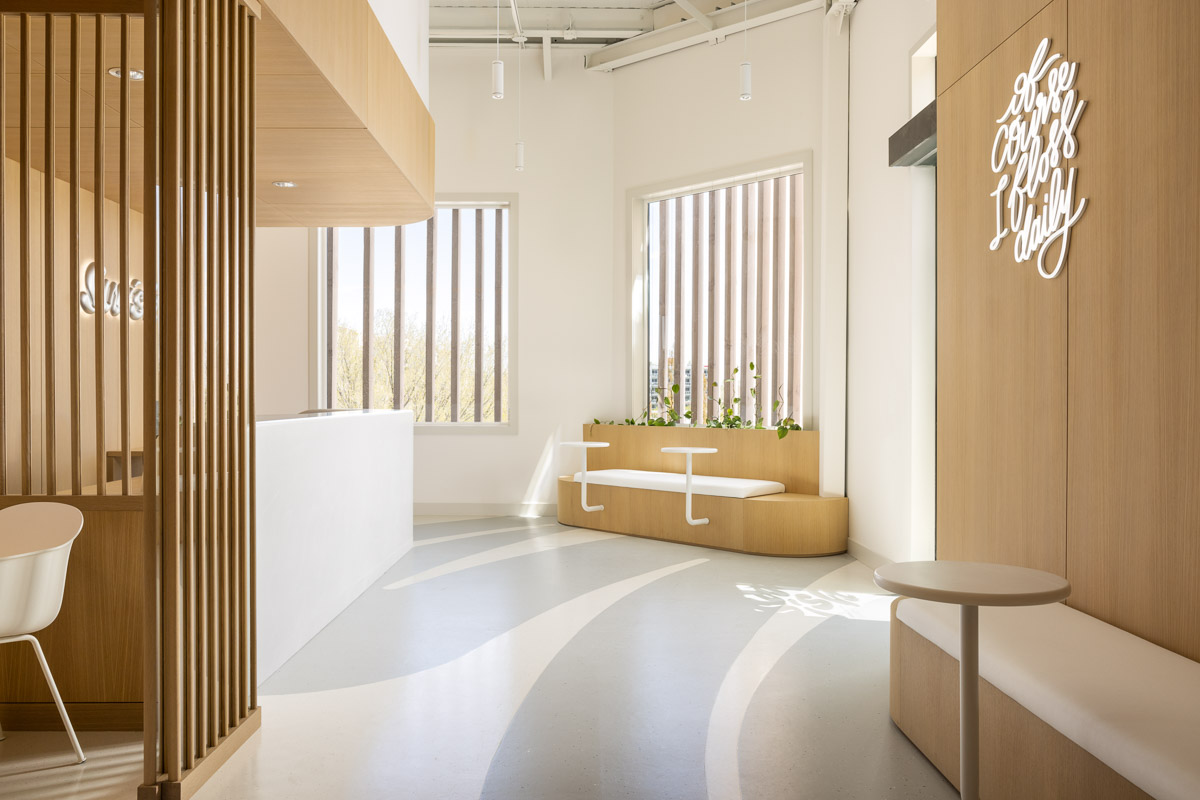 Booking a trip to the dentist can induce varying levels of anxiety, sometimes resulting in avoiding visits altogether. Instead of being viewed as a necessity, it's a chore that gets delayed and "results in people neglecting their oral care all together," says Adam Jiwani, co-founder of Swish Oral Care.
Redefining dental care as self-care is the idea behind Swish Oral Care. Located in Calgary's Bridgeland neighbourhood, Swish is a new full-service dental clinic taking an approach to dental care that prioritizes patient comfort in a spa-like environment that offers state-of-the-art dental technology. "We really wanted to think beyond the conventional norms of a dental clinic and focus on the patient journey," Jiwani explains. "We looked at what we could do to reduce anxiety and increase transparency while doing it in a stylish environment that calms the senses."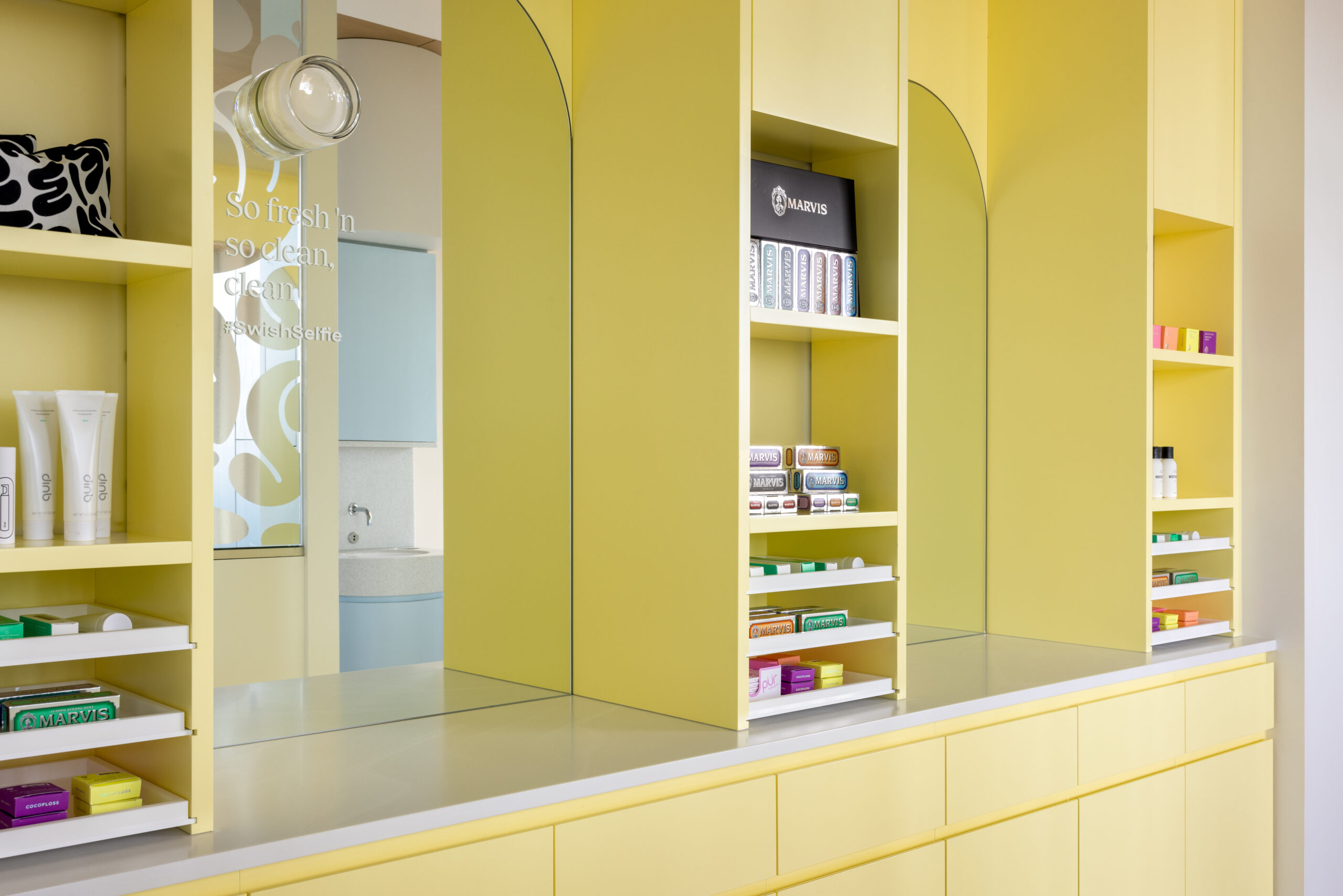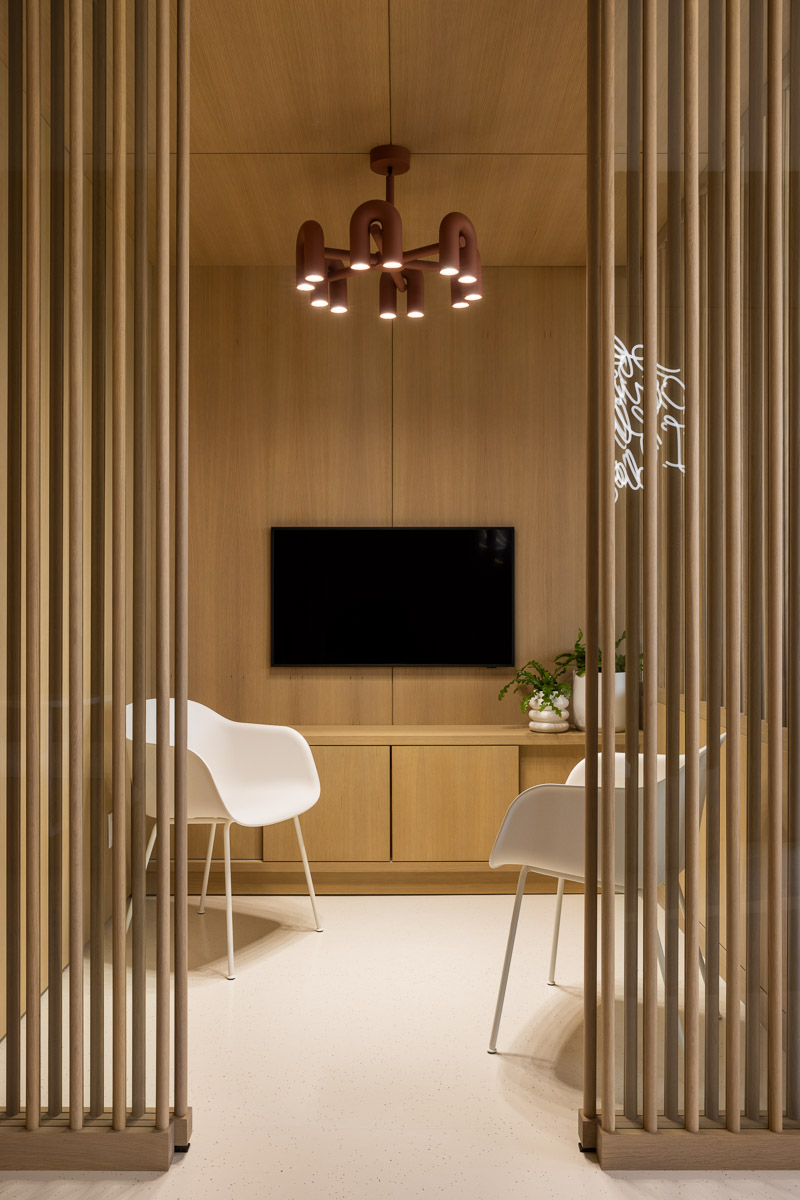 Upon entering the clinic's crisp, bright reception area, patients are greeted with an aromatherapy scent called Happy Day and complimentary Phil and Sebastian coffee. Before their appointment, patients can wait in seating built into the cabinetry or browse the retail section, featuring brands such as Marvis, Aesop, Quip, and Brüush.
Designed by Sarah Ward Interiors, the clinic features clean millwork and wood panelling. The cabinetry in the operatories is painted an anxiety-reducing blue. "Every project we do, especially projects as technically rigorous as a dental clinic, has to have those essential functional elements at the forefront of the design to ensure our clients can operate efficiently within the space," explains Sarah Ward, principal designer at Sarah Ward Interiors. "For dentists, that meant ensuring the operatories meet their ergonomic requirements while creating a space that contributed holistically to the patient's well-being."
Committed to improving every step of the patient's journey, the team developed an alternative to the dental-hygiene products patients generally handed out at the end of an appointment. "When we were looking at how we could change the way the clinic operates, this was kind of screaming at us as a place where we could really shake things up and make it fun," Jiwani explains. "That's where the Swish Bar comes in."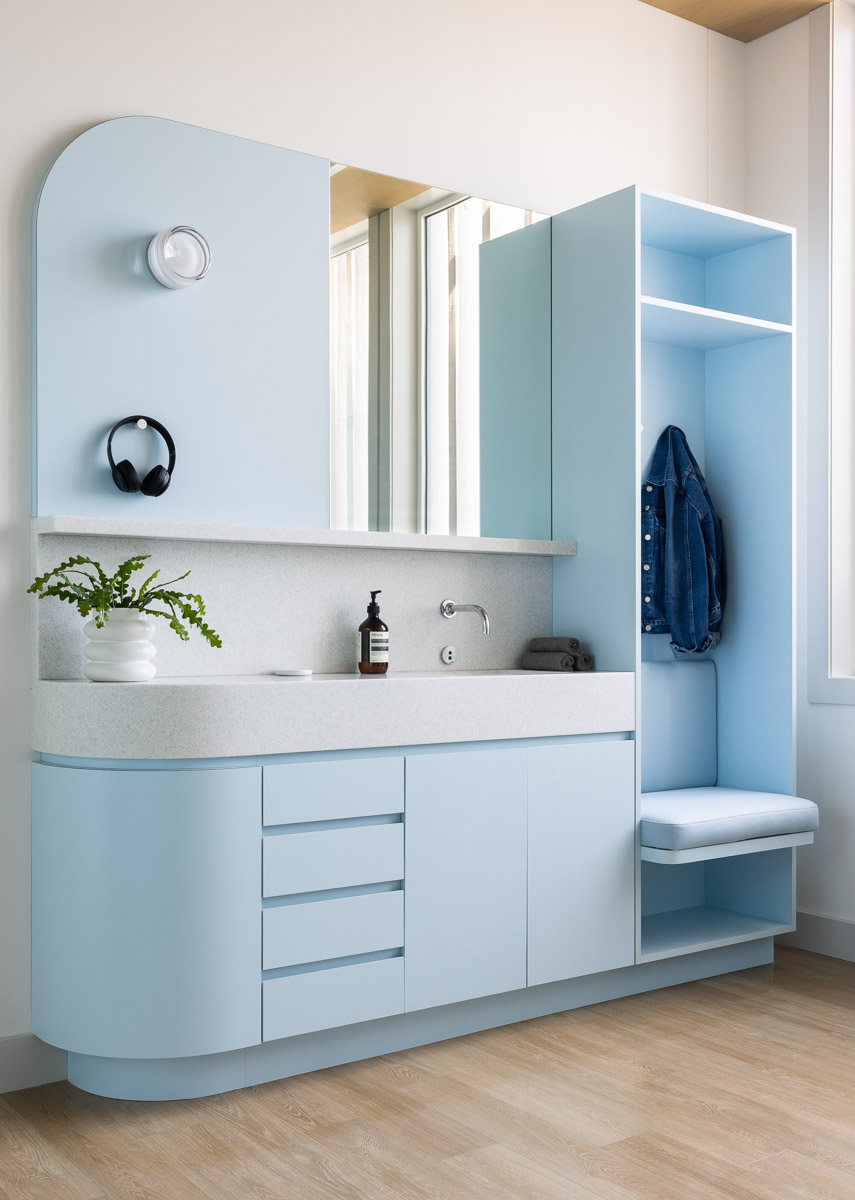 A striking shade of yellow, the Swish Bar is impossible to miss at the end of an appointment. Here, patients are encouraged to put together kits based on their own needs and preferences. "We've sourced some of the coolest and fun oral-care products from around the world for patients to choose from, like Marvis, Quip, and recently, a company, Huppy, that makes toothpaste in the form of tablets." Jiwani adds that patients also receive a voucher that can be redeemed at Phil and Sebastian Coffee Roasters and Village Ice Cream next door.
Swish offers general dental work with complimentary screenings and teeth whitening, alongside cosmetic dentistry, Botox, Invisalign, and facial fillers. "We really want to take a holistic approach to ensure our services not only maintain a healthy mouth but also the aesthetics of a beautiful smile," Jiwani says.
#230 69 7A Street NE, Calgary.
Photography by Joel Klassen.