Sundays Launches Its Second Collaboration With Renowned Artist Scott Sueme
Vancouver-based furniture brand Sundays has launched its second collaboration with local multidisciplinary artist Scott Sueme, following their well-received collaboration last year. In 2021, Sundays partnered with Sueme to design the Checkers Rug, a checkerboard of green and off-white that is minimalist yet playful. The Checkers Rug sold out almost instantly, and it's safe to assume the same will happen with the two new additions.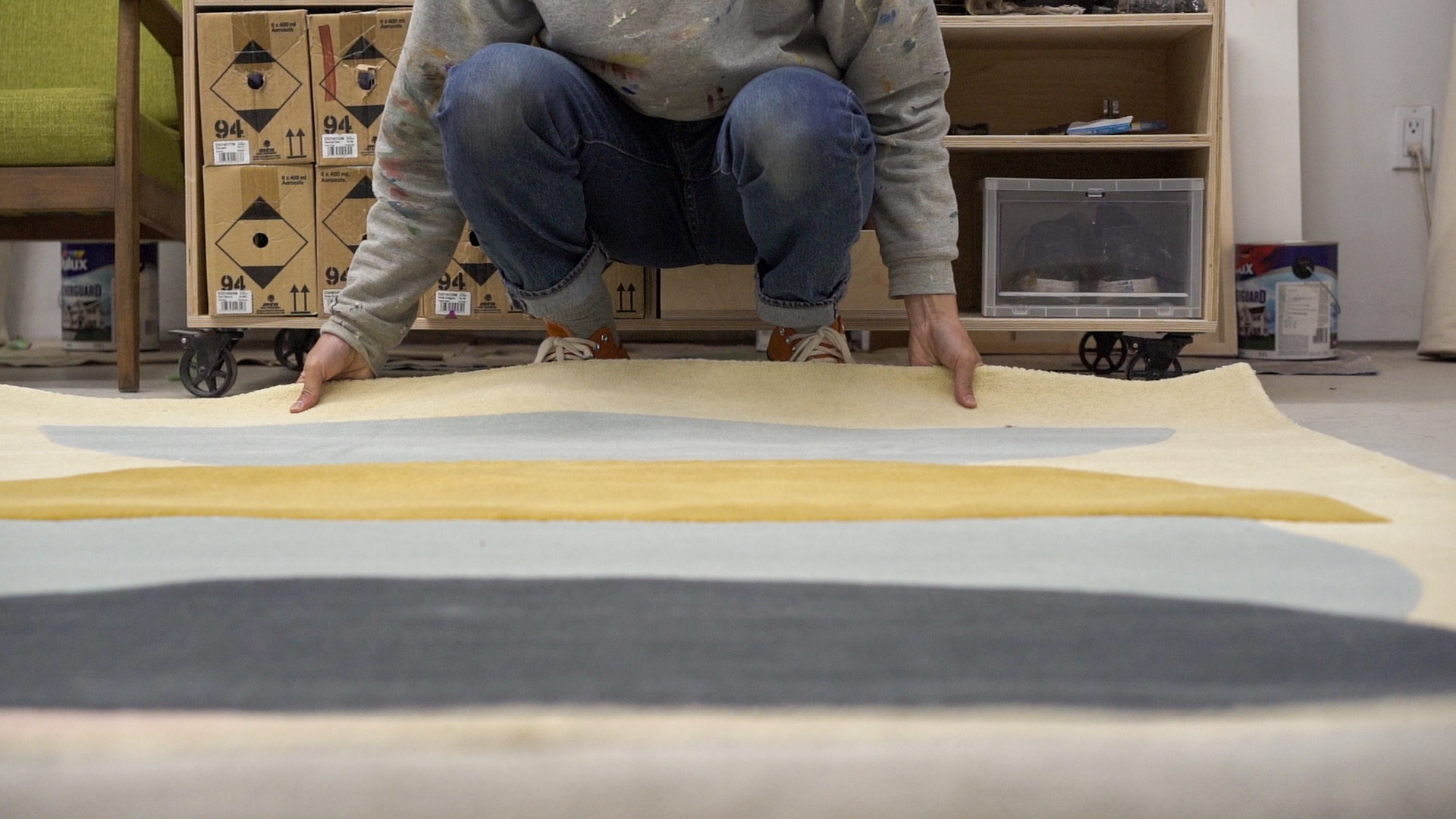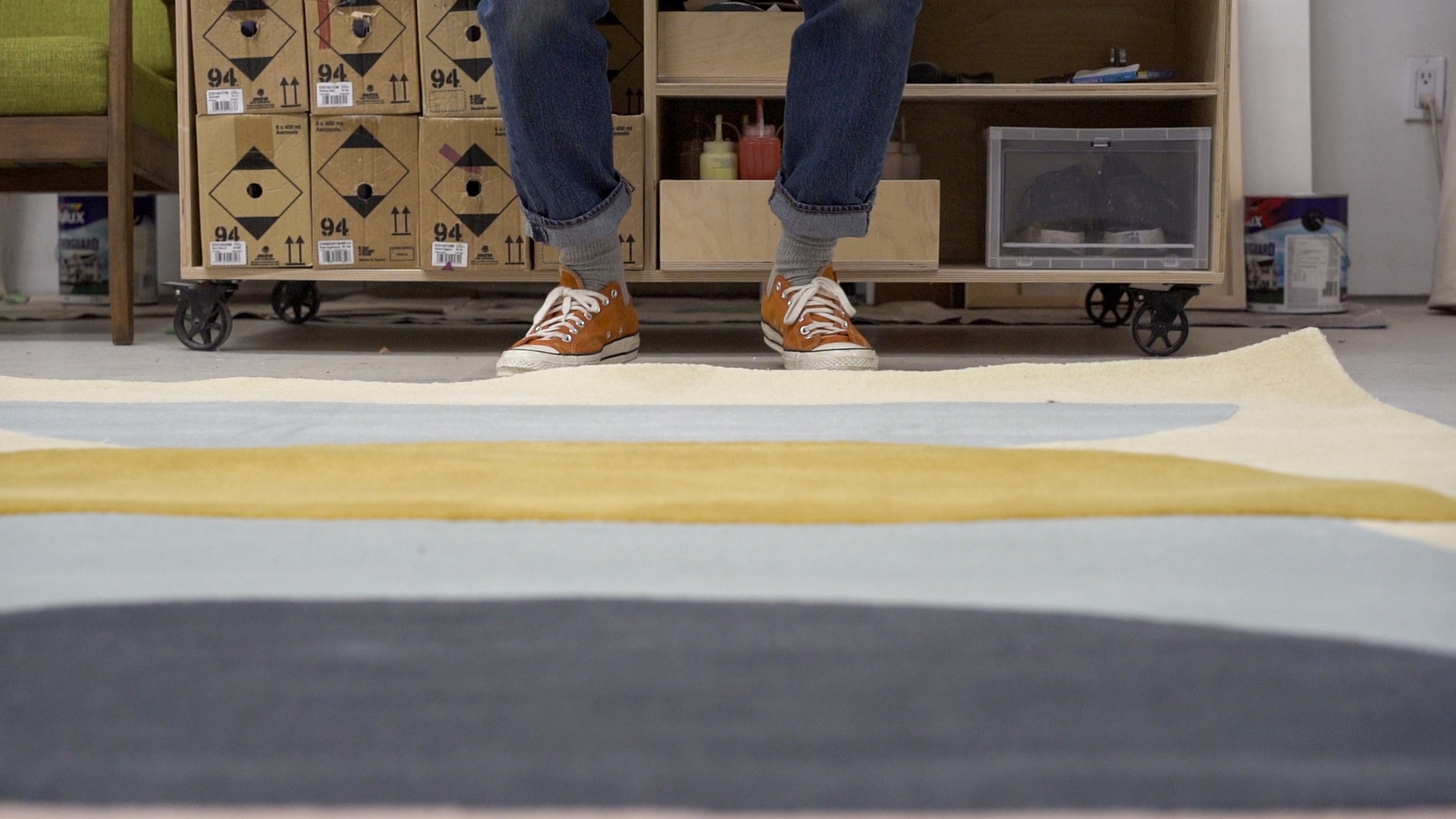 Sueme got his start in graffiti subculture, an influence that lingers throughout his work, most notably with his use of lurid colours and eccentric shapes. He balances boldness with subtlety in the newest additions to Sundays' catalogue: the Free Study and New Tides rugs. Sueme wanted to create pieces that were uniquely optical, seeking to complement a space in a thought-provoking manner. Both rugs incorporate subdued colours, making them more approachable for those who are wanting to experiment with incorporating more colour into their space. A colour palette of soft lavender, shades of blue, green, yellow, and beige create a subtle focal point—a tasteful pop of colour for any living space.
"Working primarily in the abstract, I'm inspired by principles of composition and how they can inform the way we make pictures," Sueme says. The abstract nature of his work is seen in collage-like shapes and soft colours on both rugs. Sueme's creative use of colour, shapes, and textures creates a deeper understanding of his visual language. "Colour can evoke many different emotions and has a mysticism to it that I find fascinating," he says. "It can trigger responses in our senses, as well as memory. I like to allow things to develop with as little interference as possible when it comes to colour. When the right combination happens, things sort of just click and feel right."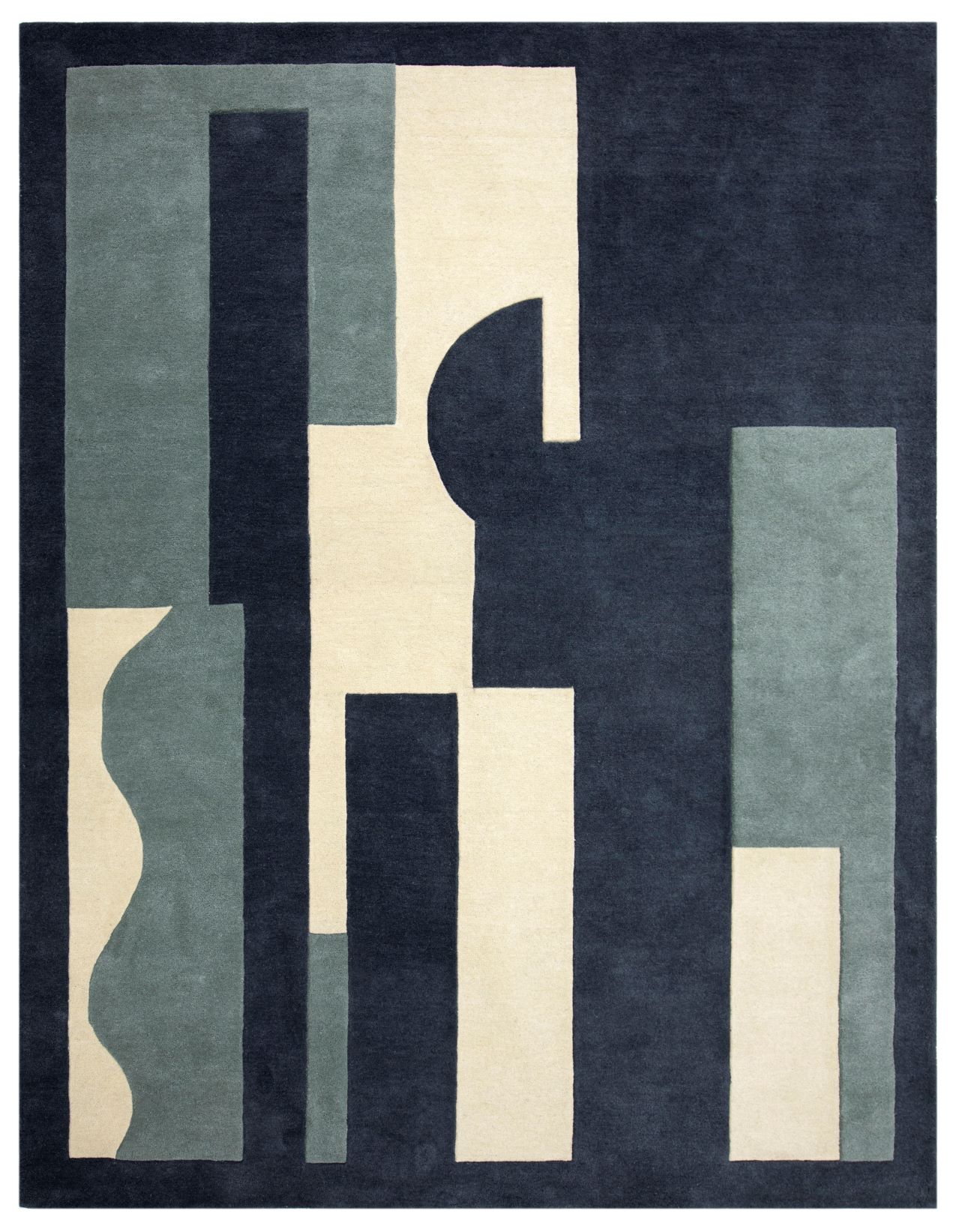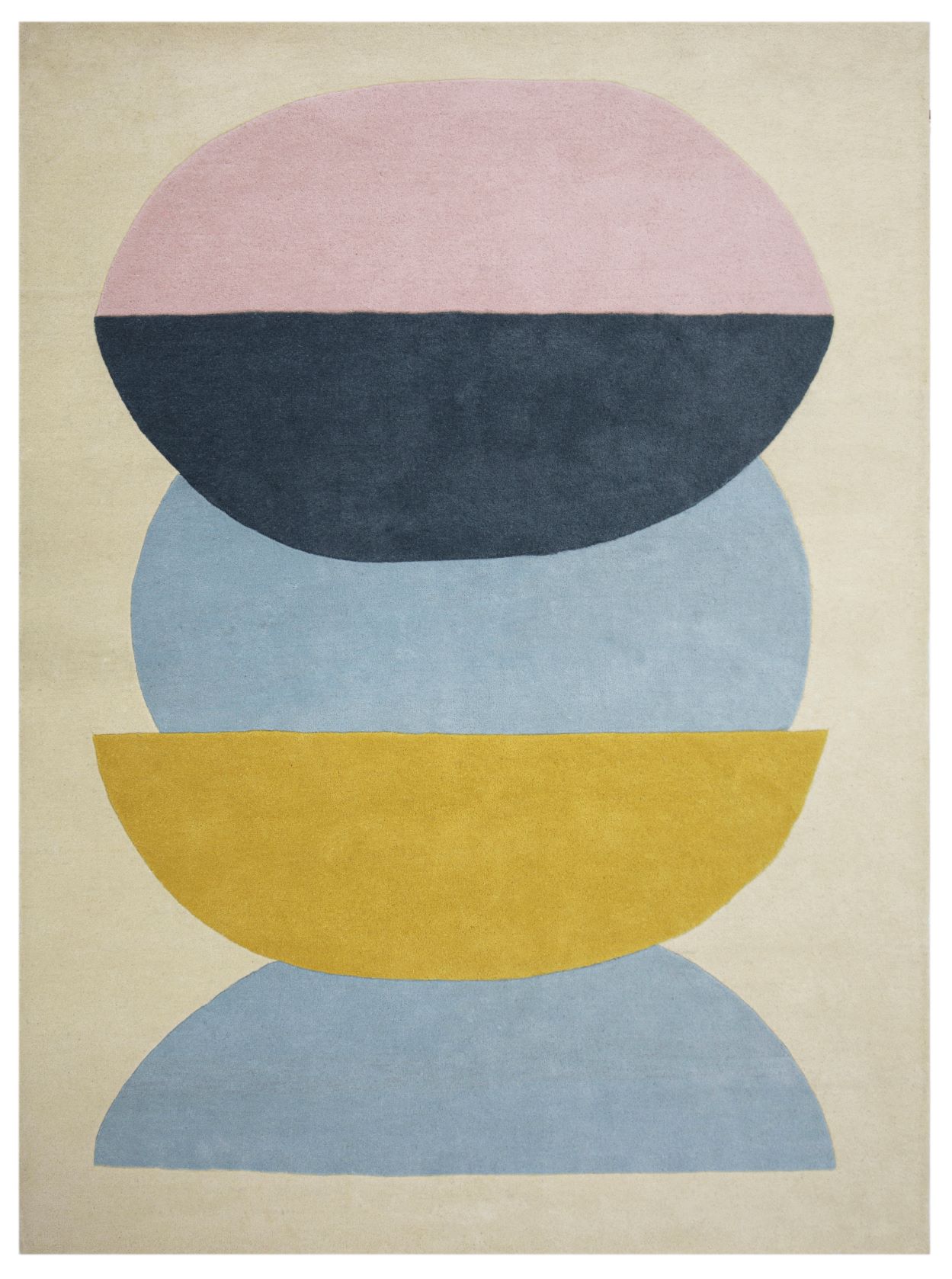 Sueme's well-known cheerful, pop-abstract works provoke a sense of creative wonder—for the artist, it's an exploratory process of creating and learning a non-verbal dialogue using visual arts. "My primary practice is painting, but expanding into other avenues such as sculpture or rug weaving all feeds into a deeper understanding and visual language," he says.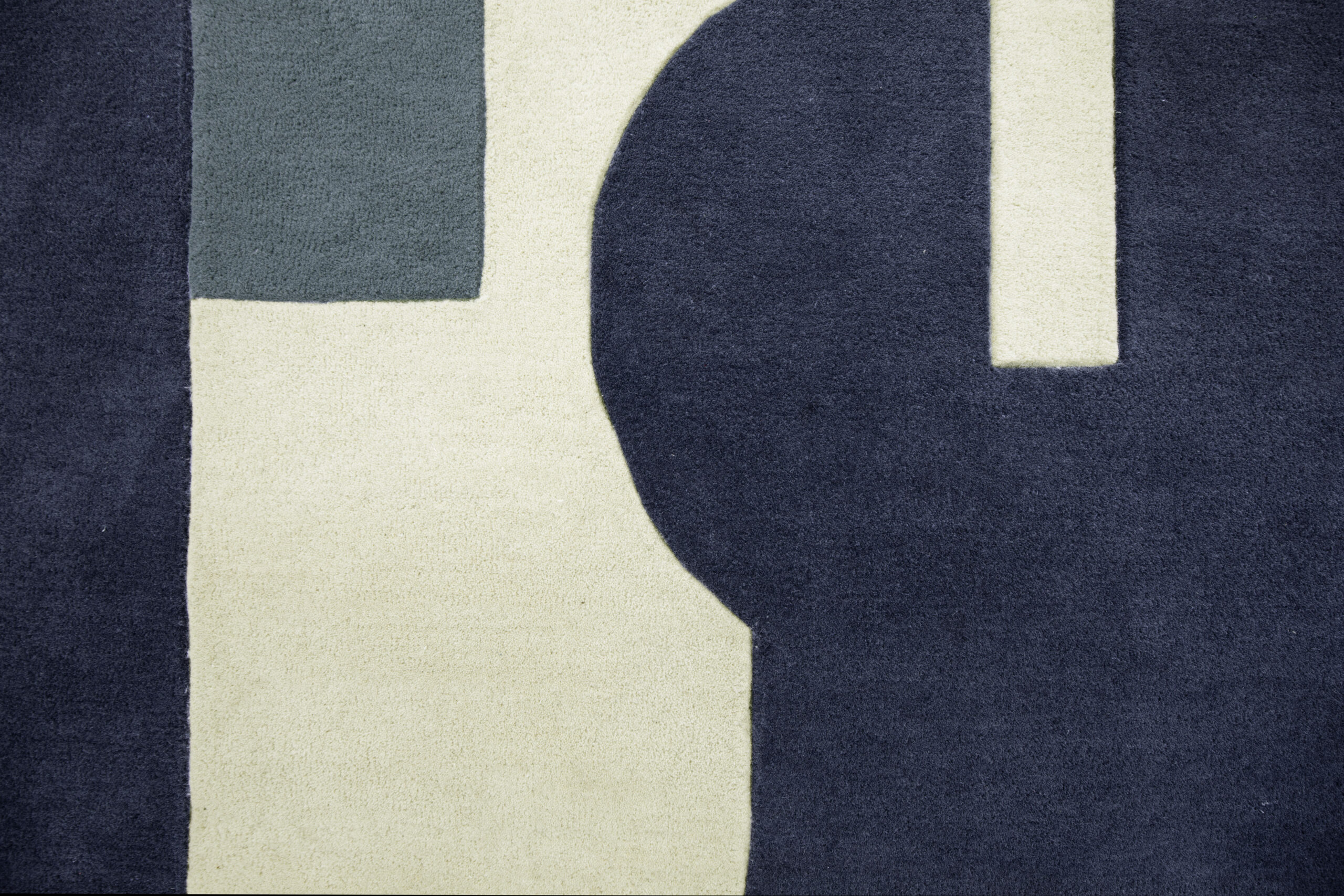 The collaboration on these two rugs expands on Sundays' ethos of creating pieces with hues that won't overpower but instead complement neutrals in a space. "All of these rugs bring a unique sense of calmness and feeling into a room, largely due to immensely close attention to detail, playing with various colours, pile heights, and material compositions to get it just right," says Noah Morse, Sundays co-founder and director of product design.
Sueme also has a new solo exhibition, The Garden at the Purple House at Gallery Jones in Vancouver until June 3. The exhibition comprises both paintings and sculptures, named after his mother's garden from the family home. Sueme was confronted with having to let go and move on from childhood memories when she downsized. "It has been a beautiful thing to see the exhibit complete, see the response from the public, and have a sense of relief that it all worked out. It takes a village to put a show of this size together, and those that worked closely with me know how challenging it was at times," he says. "Living with the works for the last year and a half, they became such a source of joy and comfort for me."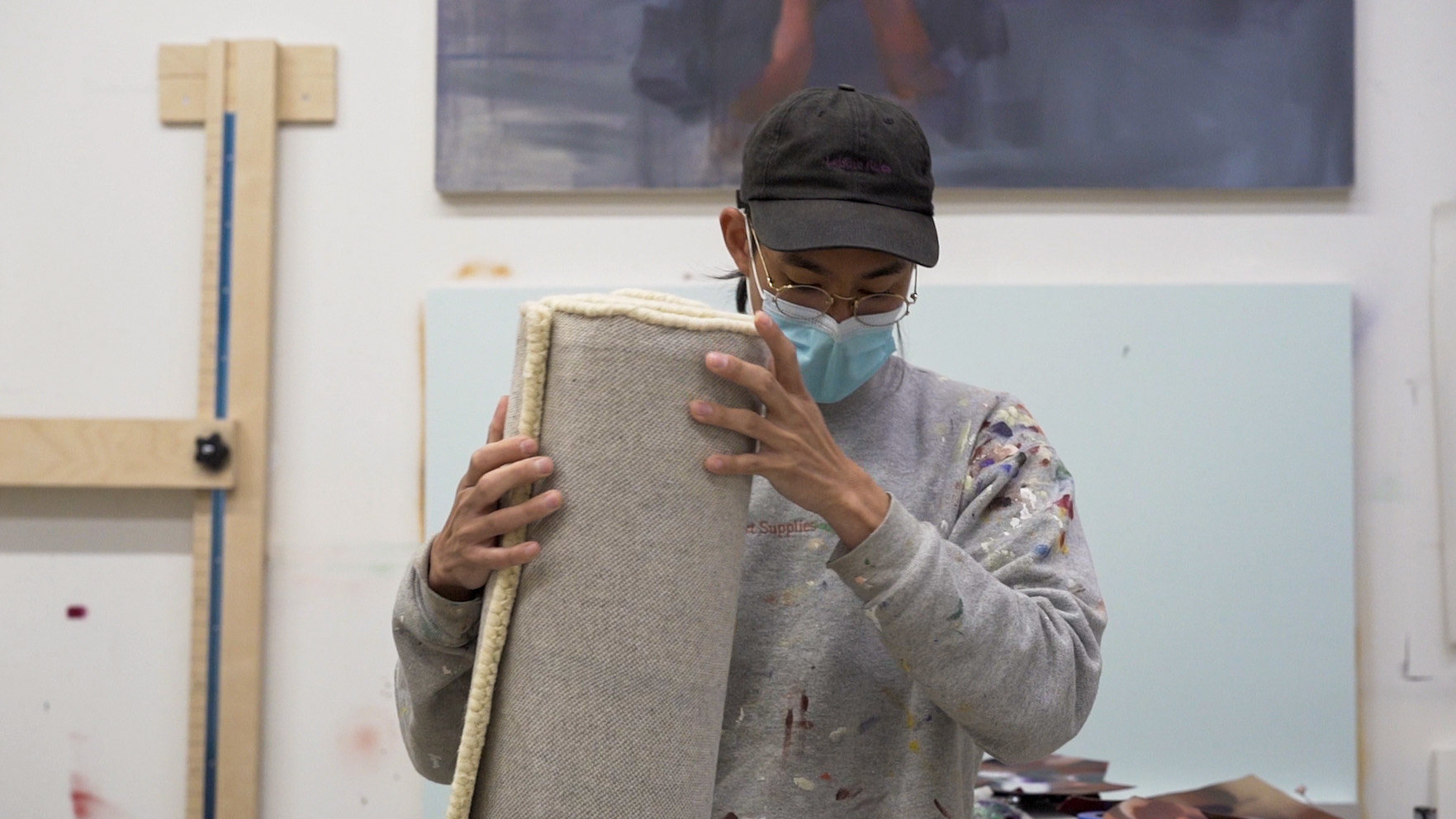 Sueme feels the same way about his collaboration with Sundays. "I think good things take time, and when the results finally arrive, it's important to acknowledge the process and journey as the reason we do things," he explains. "The world doesn't need more objects or products from me, but it is our stories that carry inspiration and speak to where we are from and who we are, and that's always worth sharing."
The new rugs are available starting today, May 10, 2022, online at www.sundays-company.ca.
Scott Sueme's Solo exhibition, The Garden at the Purple House, Gallery Jones 1-258 East 1st Avenue, Vancouver, B.C.