Sundays Furniture Teams Up With Scott Sueme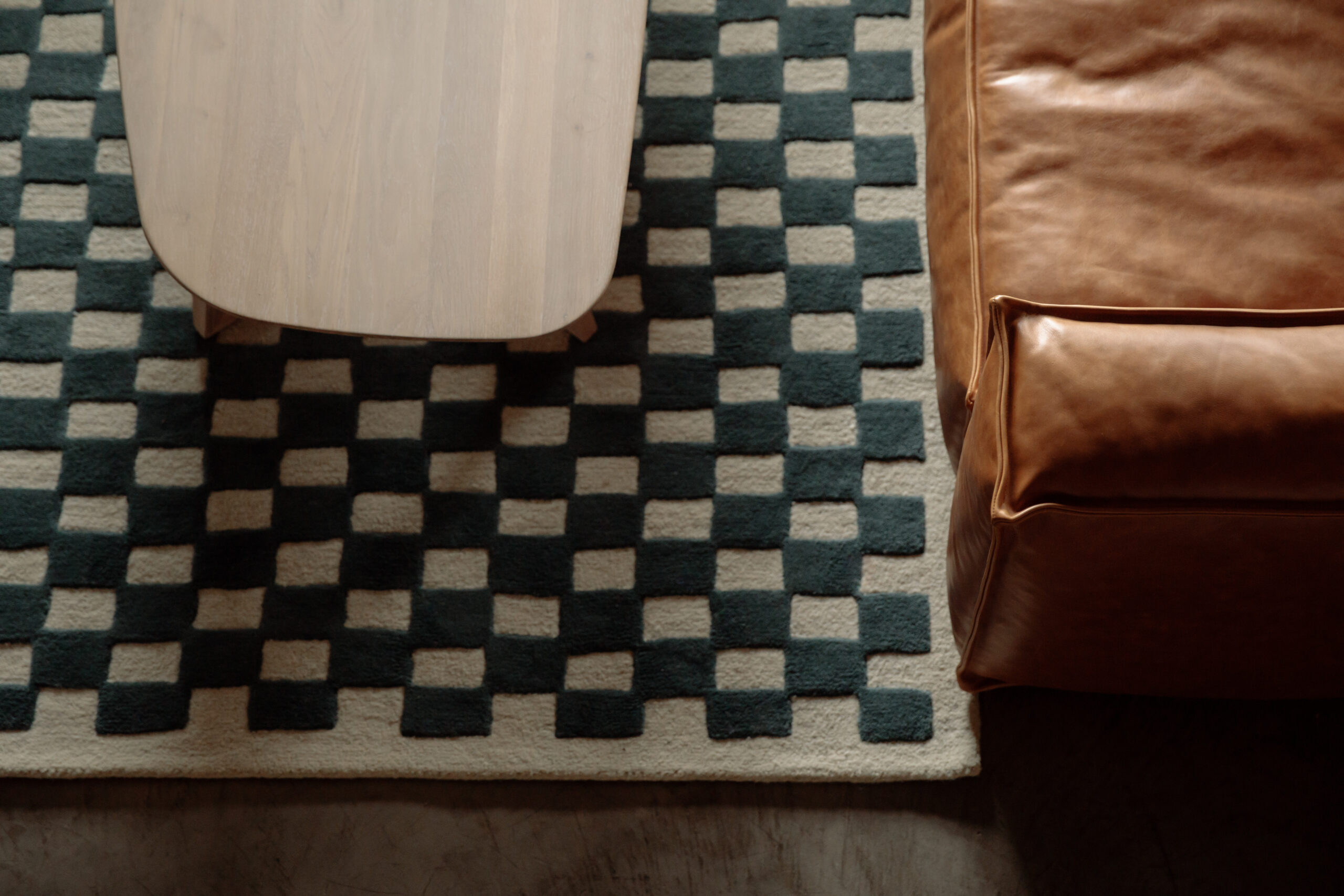 In Sundays' pop-up in Vancouver's Armoury district, Noah Morse, one of four co-founders, seems at home among this monochrome and wood-tone tableau. He walks through the current selection on the floor, naming each maker and material as if at a gallery. Morse, who also heads product development and design, has worked for years in the Vancouver furniture scene, so the leap into curating a selection for a new brand made sense.
Sundays began as online ordering only, but Morse says there was a certain connection they missed. From minimalist wood objects like side tables to more plush all-white couches, the curation hovers somewhere between the highly photographable and the unashamedly comfortable, with a focus on quality and relationships with the designers becoming a through line for all the products.
Now the Canadian furniture brand is connecting even more with the fabric of the city, enlisting local artist Scott Sueme for the company's first creative collaboration: the Checkers rug. Sueme's style is pop-abstract, and having had a start in graffiti, his aesthetic will be familiar to anyone who walks around and catches sight of his coloured building-covering works brightening the day in Rain City. Playing with form, his paintings use joyous bouts of colour with a studied intensity. The result are collage-like symphonies of shapes and textures that make sense both as standalone wall paintings as well as prints for fabrics and walls.
For the Sundays collaboration, Sueme's classic juxtapositions have been toned down but not diluted: green and off-white squares alternate in a checkerboard pattern. The effect is coherent both in the context of Sundays' millennial-driven minimalism and the spirit of play that animates all Sueme's work. Texture was a huge concern, of course, and the painter used his knowledge of paint grading to determine the texture of the fabric itself.
These ultra-local campaigns that appeal to a nationwide sensibility are sure to keep the pop-ups popping.