MB by Jean Verville Architecte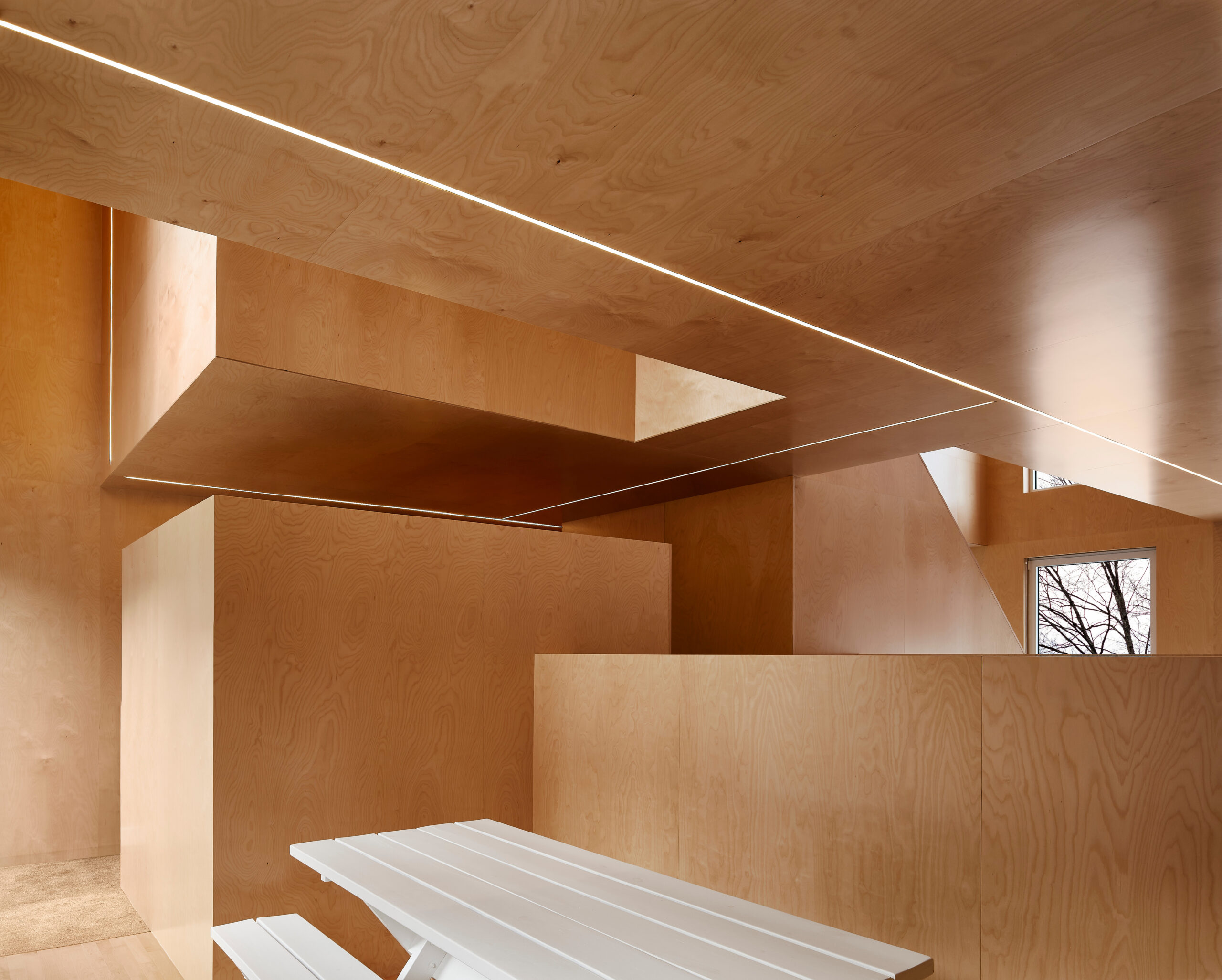 Jean Verville architecte's recently completed MB home is a testament to the punch mono-materiality can pack. Created for a pair of young professionals, the Montreal residence is a mature and well-designed answer to youthful quandaries. With plenty of wood, expansive windows and skylights, and unexpected geometric protrusions and alcoves, the home has the feel of a treehouse despite being planted firmly on the ground. Buttery tones create a cozy retreat, meant to be explored and enjoyed, even in Quebec's brutal winters.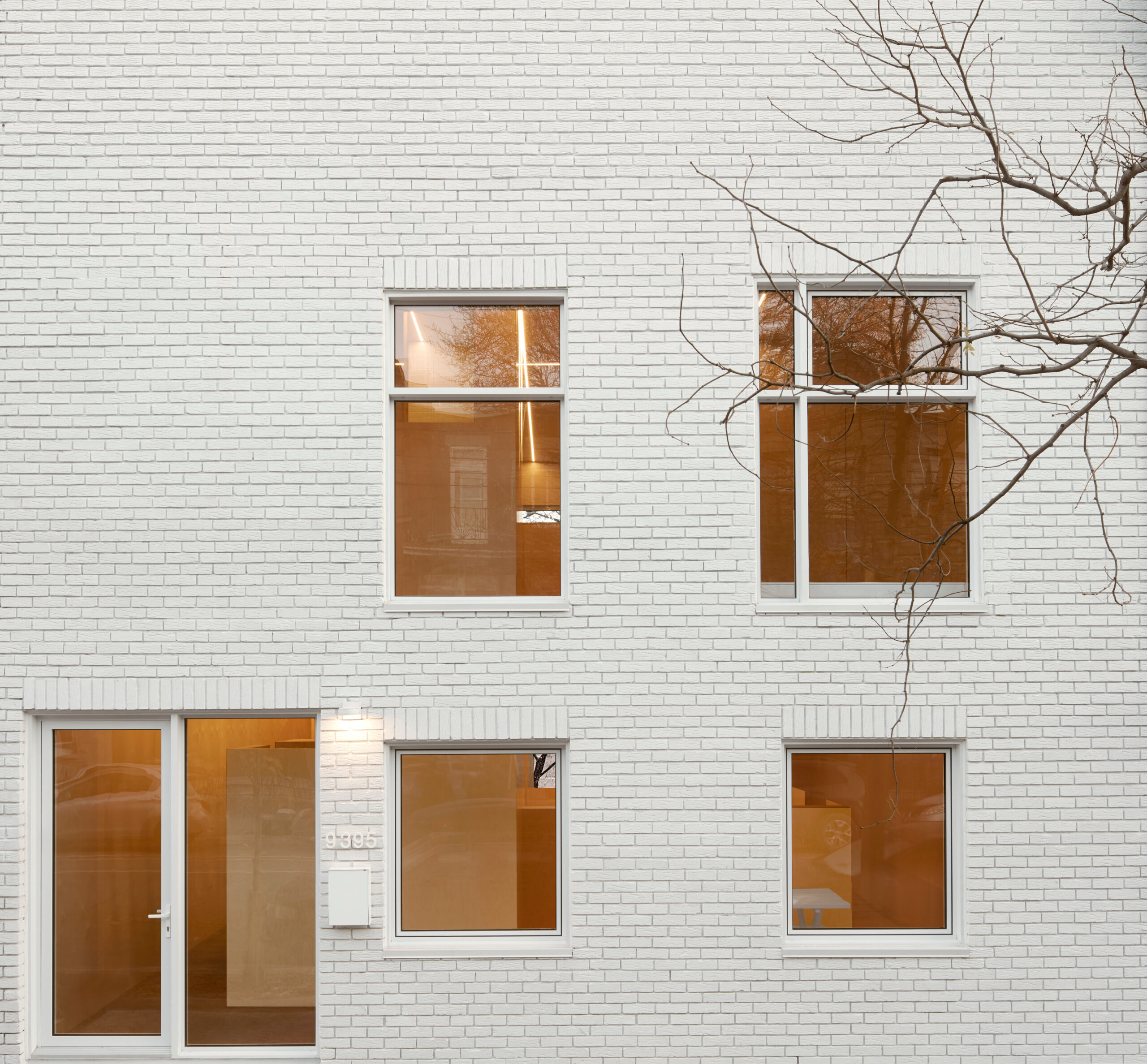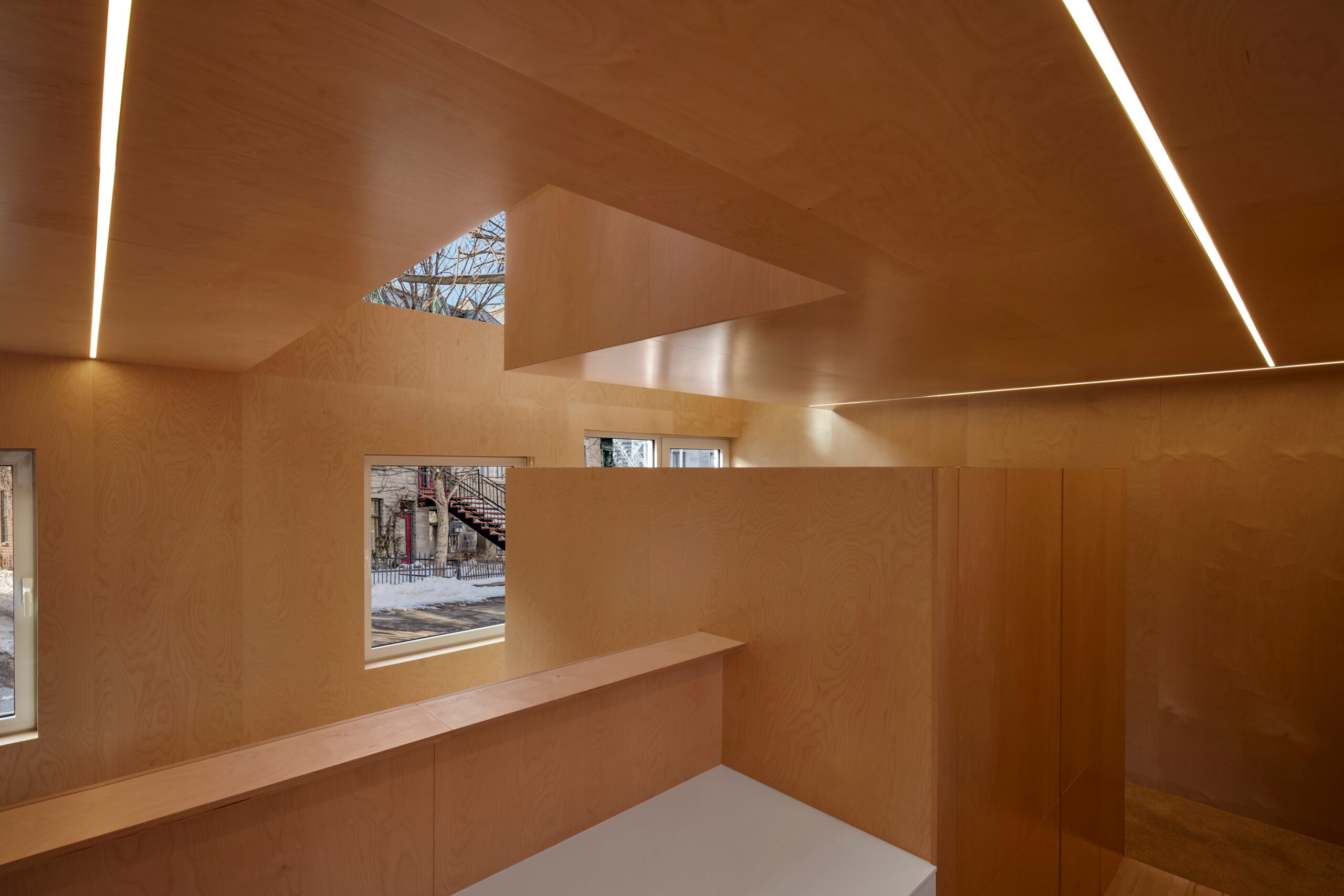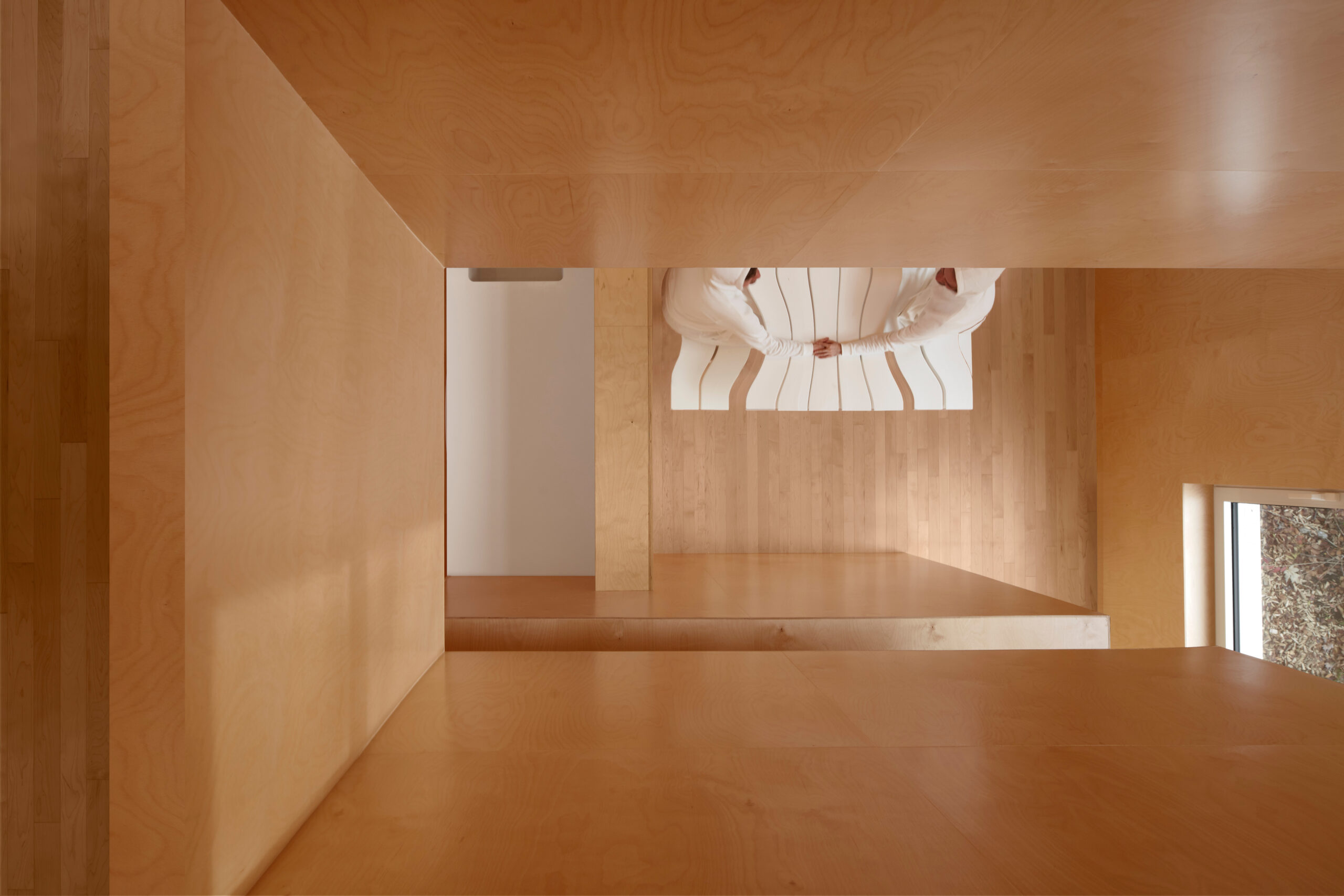 Inverting the dated dark-wood panelling trend popular in the '70s and '80s, Jean Verville's team opts for brighter, more contemporary light wood on the walls, floors, and ceiling in the compact row home. The loops and swirls of the walls' wood grain evoke a pleasing organic mural—no art collection or family portrait gallery required. Slight variability in the hue of the walls and floors adds subtle dimension while allowing the angular volumes incorporated throughout the spaces to speak for themselves.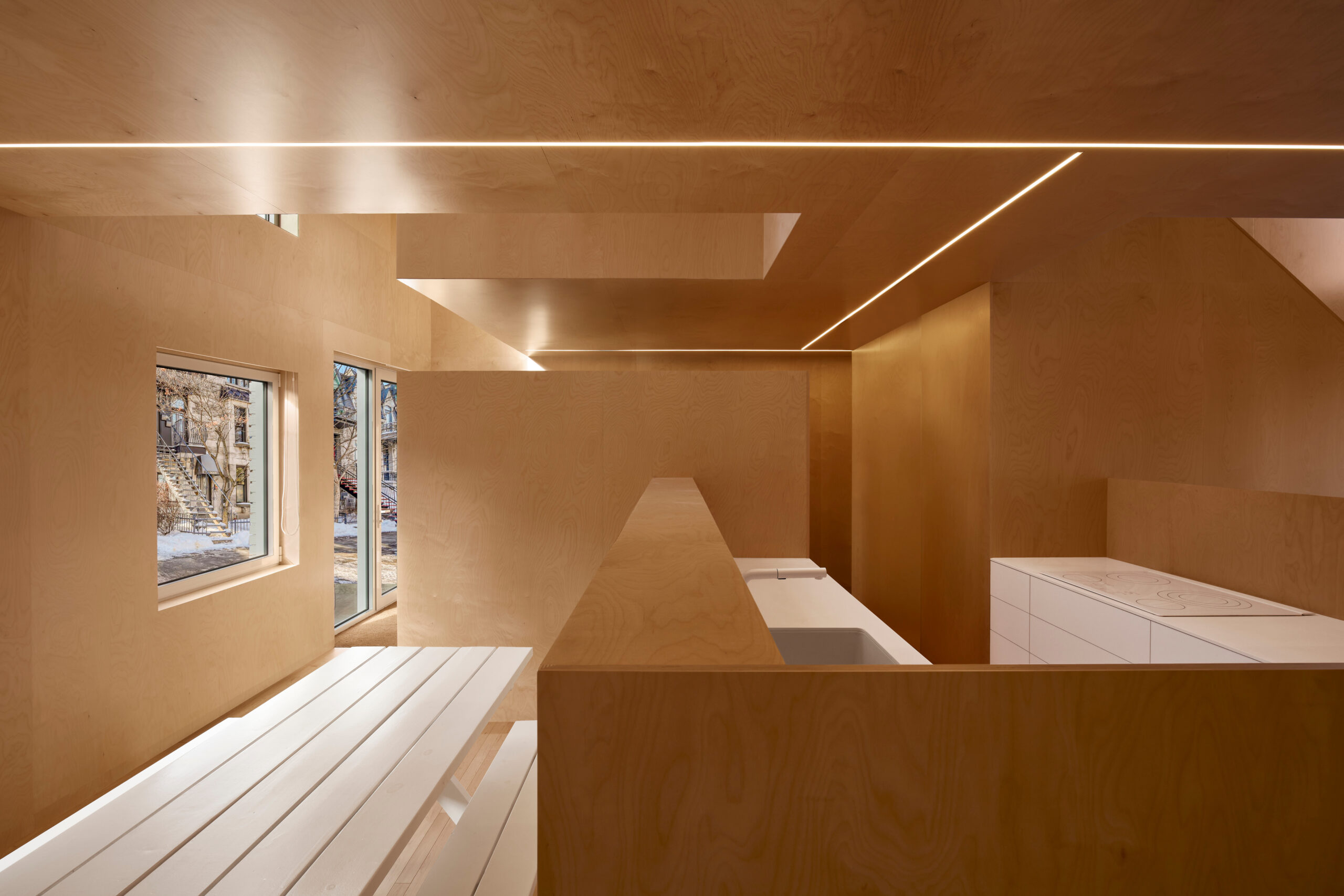 The monochromaticity of the wood is punctuated by moments of white in the kitchen and bathroom. A small but mighty galley kitchen packs in under-counter cabinets in white while maintaining open space above. In the adjacent dining area, a bright white picnic table makes a whimsical yet practical statement. The tiled white bathroom mimics the white-washed brick exterior of the home and, with its own interior window, gives the impression of a house nestled within a house.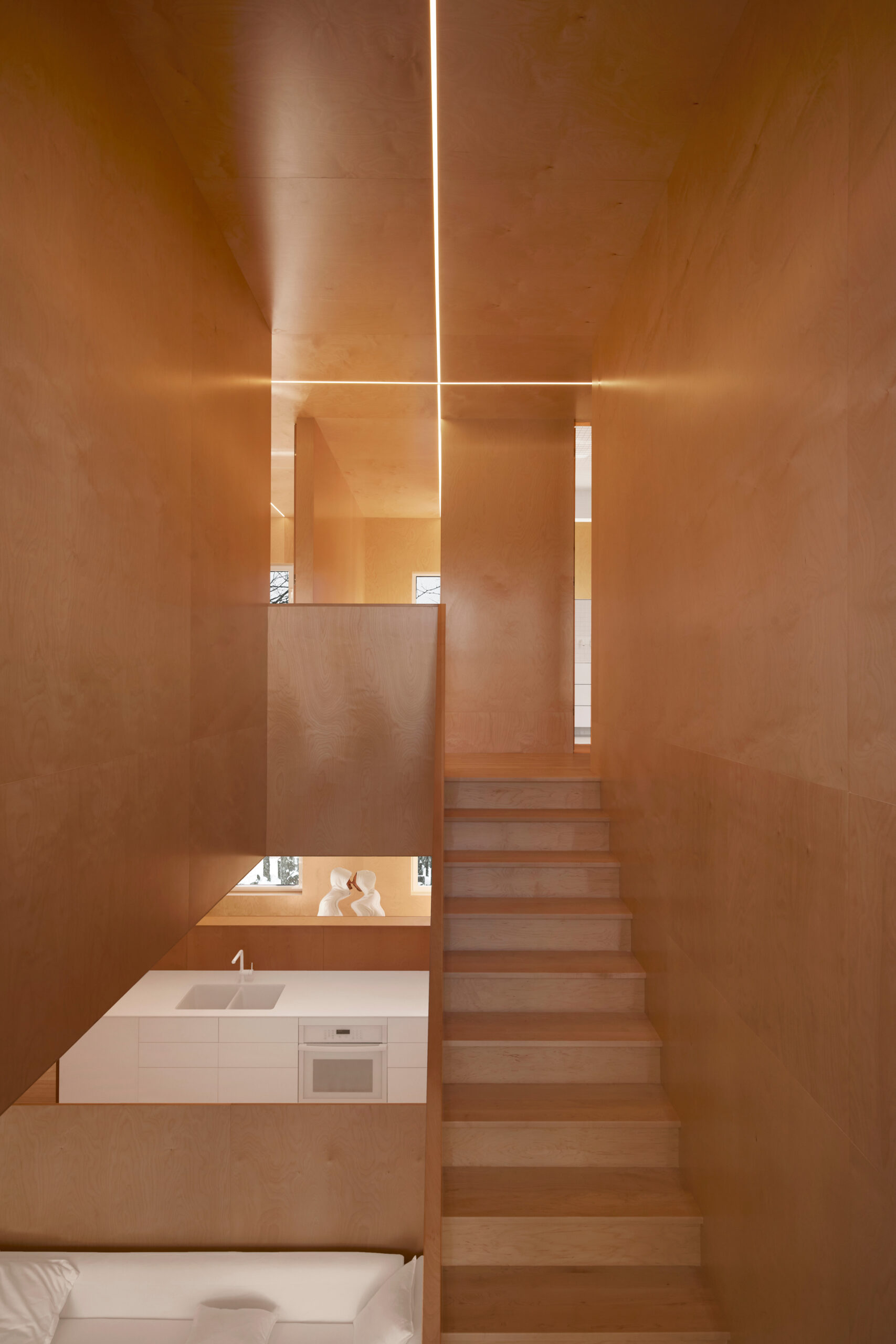 An open staircase, compact but just as striking, gives way to an atrium with two-storey windows, leading into the living room. From the back of the house, six large picture windows look onto the garden.
The architectural lead and founder of the firm, Jean Verville, uses his projects as his playground. Taking a casual and collaborative approach, he injects plenty of banter between elements and delivers clients a universe of their own within the walls of their homes. This dialogue is on full display in MB—long hallways make the residence seem at once intimate and endless, and recessed strip lighting gives the illusion of the sun slicing through the ceiling to illuminate the home from the inside out. Bathed in warm shades of wood, MB truly does feel like a world of its own.
Photography by Maxime Brouillet.
Part of our Home of the Week series. Read more HERE.