Hermès Serves Up a Splash of Sunshine With Their New Dinnerware Collection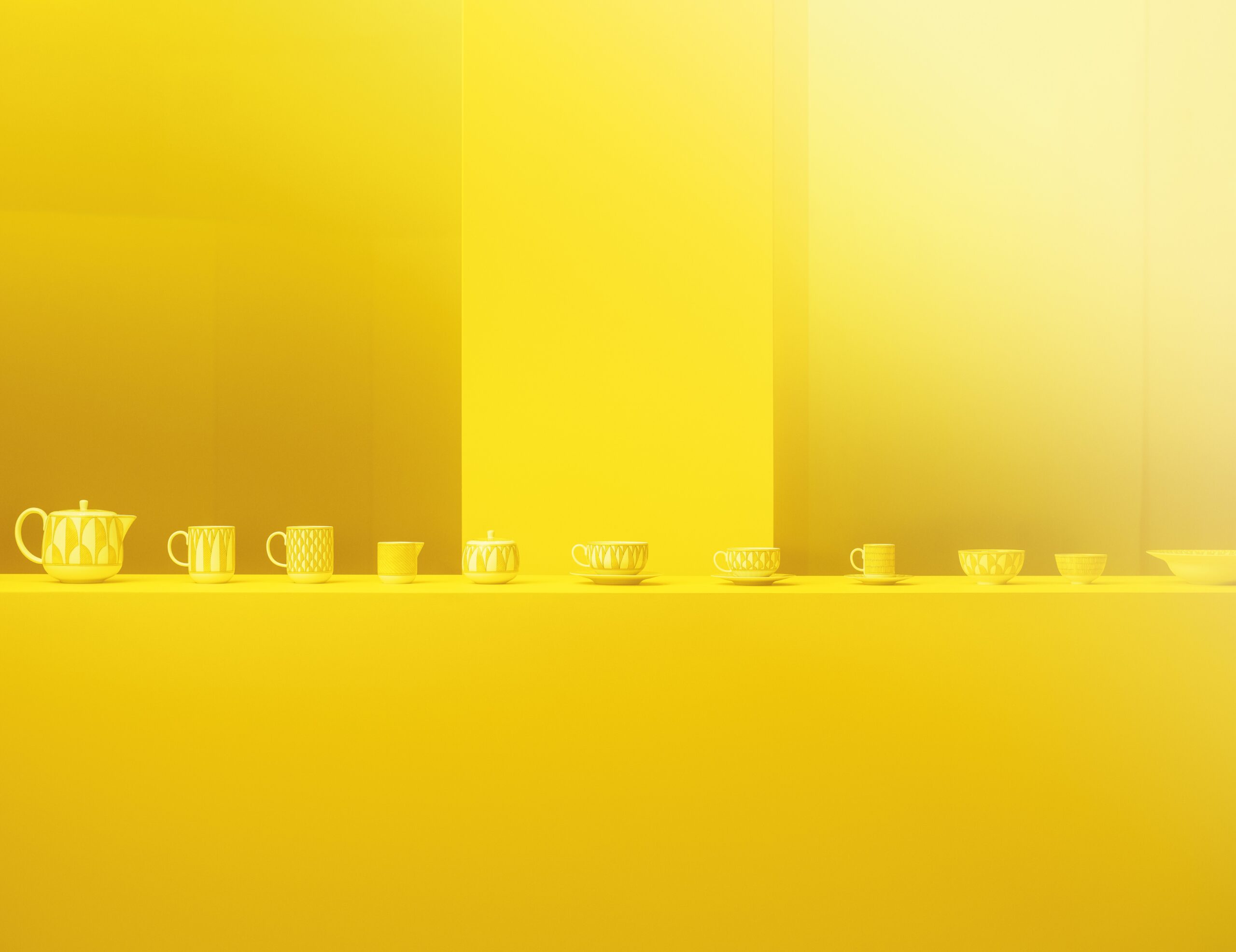 For those who prefer their meals served with a side of sunshine, Hermès' newest dinnerware delivers. The appropriately named Soleil d'Hermès consists of 24 pieces, including a six-cup teapot, sugar bowl, cream pitcher, and the usual array of plates, mugs, bowls, and platters. Described as an "ode to summer and conviviality," the porcelain ware is decorated with geometric yellow and white petals. A thin black outline adds to the art deco aesthetic. The pattern on each piece varies, complementing the others rather than relying on overwhelming uniformity.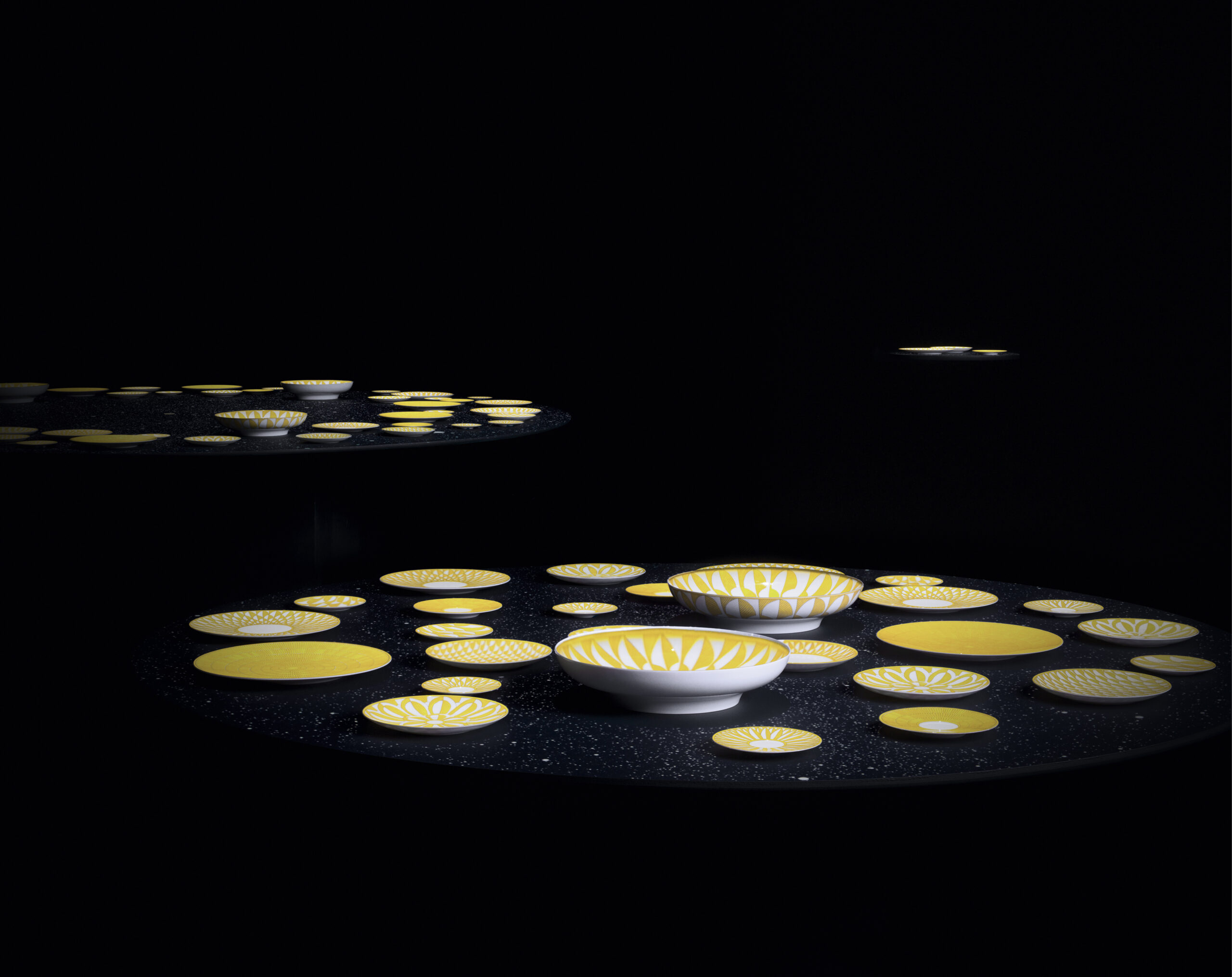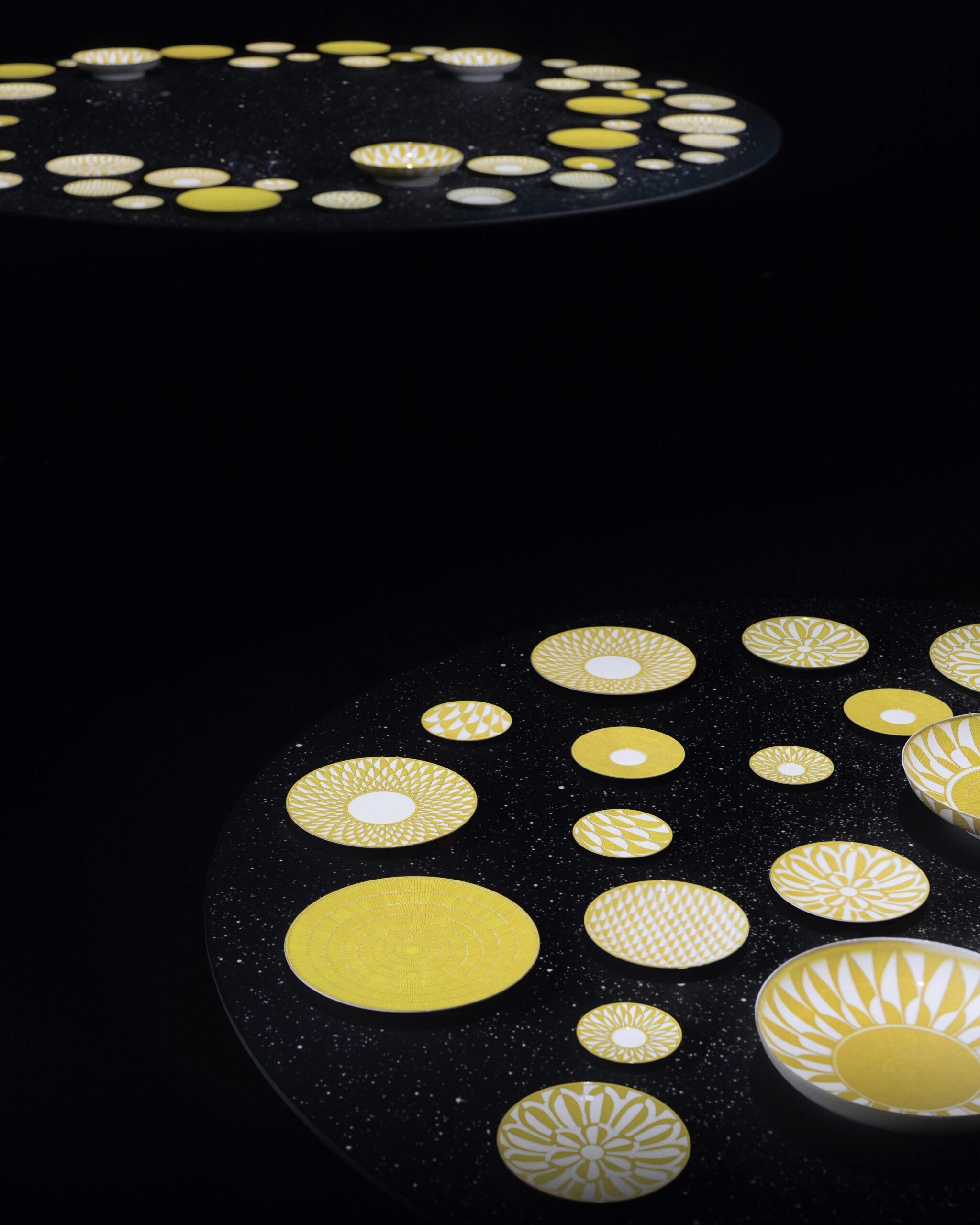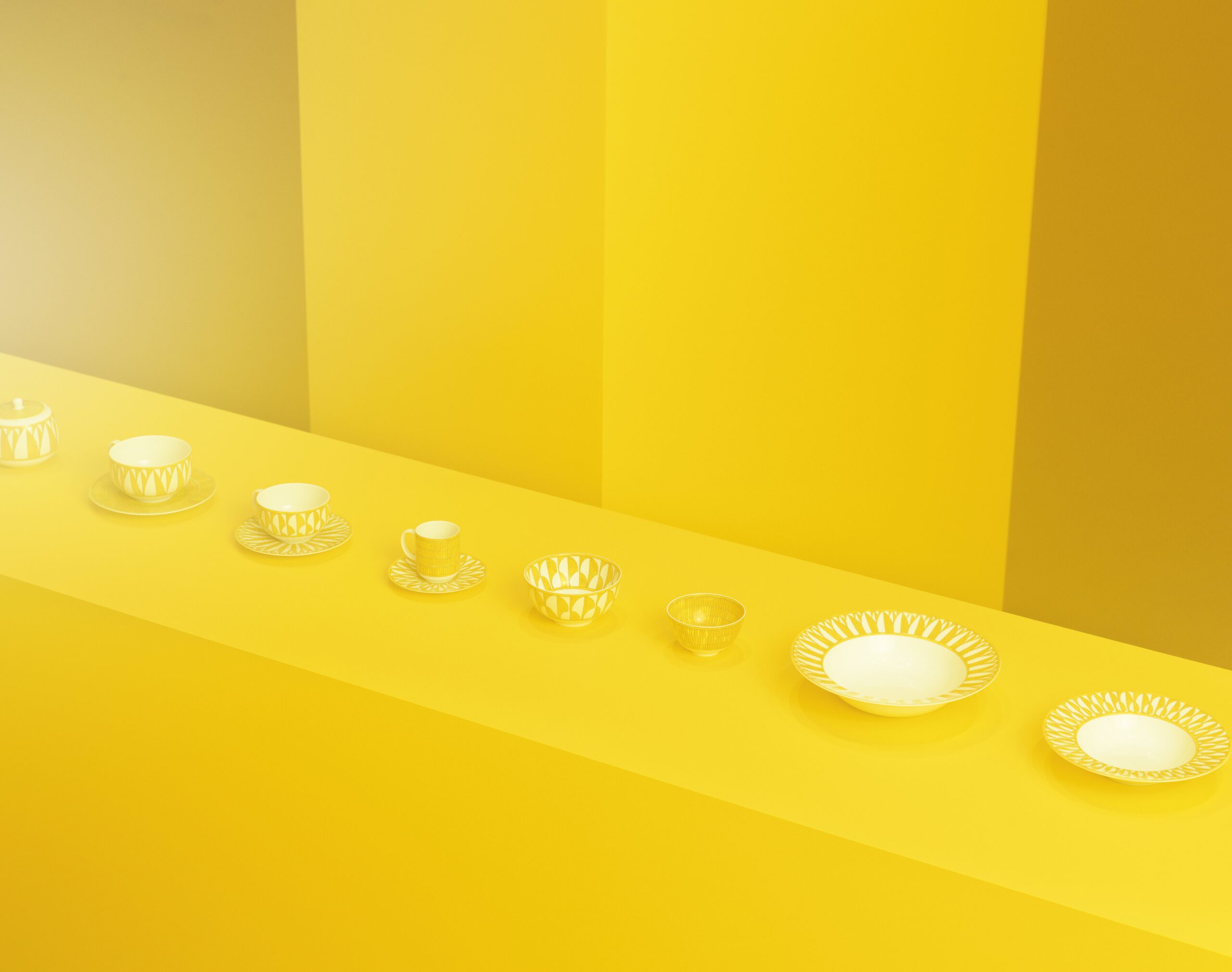 Illustrator Arielle de Brichambaut is behind the cheery artwork, in collaboration with La Table Hermès creative director Benoit Pierre Emery and the house's artisans. It's not the first time de Brichambaut has focused on a singular colour for an Hermès dinnerware collection: Balcon du Guadalquivir is a red interpretation of Andalusian ironwork, and Bleus d'Ailleurs is awash with azure. The Soleil d'Hermès line will bring a splash of sunshine to elegant dinner party tables and bowls of breakfast cereal alike this summer.