Maison Perrier-Jouët and Fernando Laposse's Vision of Nature
Maison Perrier-Jouët's latest artistic collaboration is with London-based Mexican designer, Fernando Laposse.
Laposse, who studied at Central Saint Martins, speaks about sacred reciprocity in his artistic practice and has exhibited at the Triennale di Milano, Cooper Hewitt, Victoria and Albert Museum, World Economic Forum, and Miami Basel. In addition to creating art, he works with farmers in southeastern Mexico, where he develops new materials and production systems that benefit their local communities and reduce their carbon footprint.
The art installation features a hummingbird in flight, drinking from a flower, and an array of delicate flowers on a twisted branch. Inspired by nature, Laposse drew from the fundamental role of the flower within ecosystems: the process of pollination and the harmonious interactions between plants, insects, and animals.
Fernando Laposse has created two limited-edition bottles for Maison Perrier-Jouët: one for Perrier-Jouët Blanc de Blancs and the other for Perrier-Jouët Belle Epoque 2014.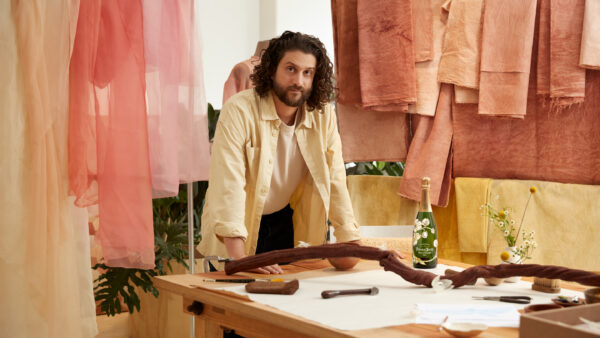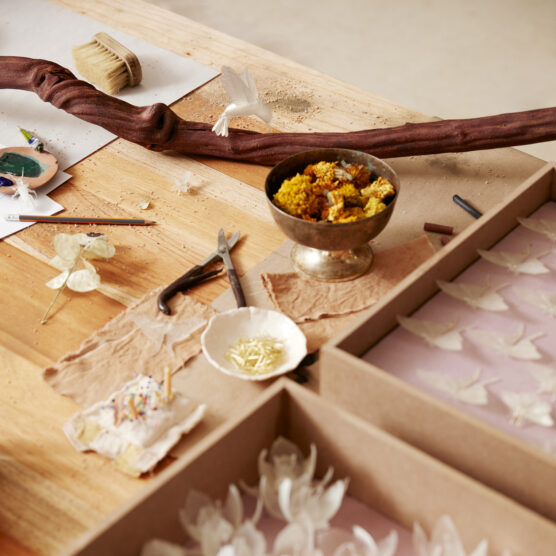 Maison Perrier-Jouët was founded on a love of nature and art by Pierre-Nicolas Perrier and Rose-Adélaïde Jouët, and nature remains its primary source of inspiration. The house hopes this collaboration will prompt conversations about environmental issues, with the prospect of a brighter future for the planet.
The art installation will be on display from October 11–29 in Tokyo, in a pop-up space encouraging meditation, observation, and reflection. After the debut in Japan, Maison Perrier-Jouët will exhibit the collaboration's artwork at Design Miami's art fair from December 6–10, 2023.