Home of the Week: Y House by Saunders Architecture
Set on a vast 650-acre parcel between Calgary and Banff, Carraig Ridge is establishing itself as one of Canada's newest centres of contemporary architecture. There, energy industry entrepreneur Ian MacGregor and his daughter, Kate MacGrergor, founder of XYC Design, are creating a development geared toward people looking for the escape of a rural getaway and the appeal of modern architecture.
The land-use framework the MacGregors established allows for 44 homes built on 100 acres, leaving 550 acres undeveloped for community use. For the homes, they have tapped an impressive roster of leading architects, including Olson Kundig and Cutler Anderson, whose Rock House was the first building in the development (featured in Rocky Mountain Modern). They are also including a cohort of architects at earlier phases of their careers, including Young Projects and Saunders Architecture, a Norway-based firm founded by Canadian architect Todd Saunders, whose Y House was recently completed.
The house's footprint and distinctive shape stem from the architect's careful evaluations of the site. By keeping the building's profile low, the design focuses attention on the landscape. It also capitalizes on views and sun exposures from inside the house. On the south and west sides, where the views open up to the Rocky Mountains in the distance and the sunlight is best, Saunders positioned a sweeping floor-to-ceiling glass enclosure that connects the house's main spaces to the natural environment. Apart from the generous windows, the house is clad in Corten steel, creating a rugged enclosure able to withstand the winds and snowfall of the Alberta foothills and connecting to the colour palette of the landscape.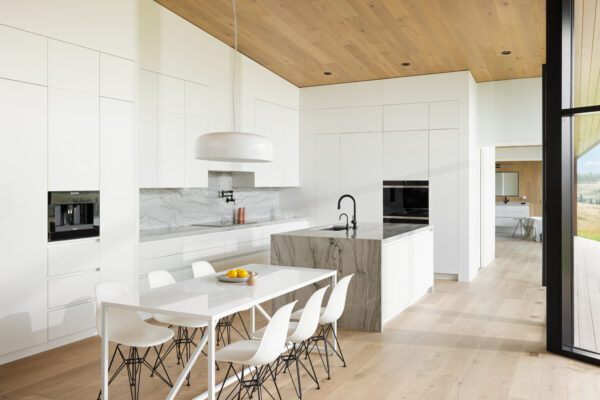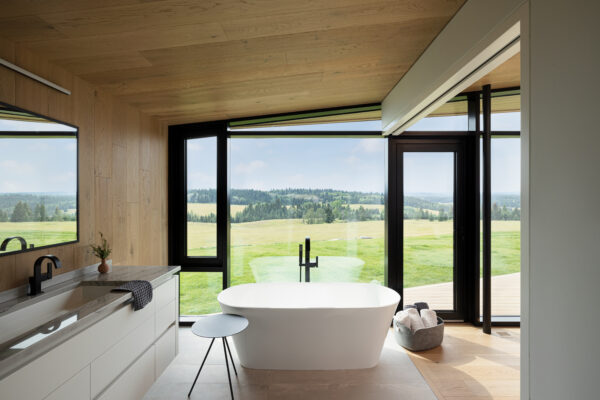 As its name suggests, the house has three wings. At the centre are the shared spaces most often used by the homeowners and their guests: the living room, dining room, and kitchen. A primary suite extends from this as one of the wings. Another wing includes a guest bedroom and an office. To the northeast, a garage creates the short end of the Y. These three arms not only allow for distinct interior conditions, they also help frame outdoor space shielded from wind.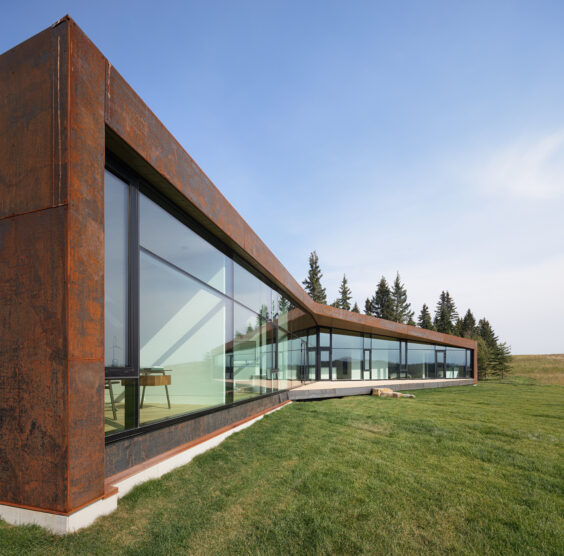 Though the result seems intuitive, it emerges from a lengthy and detailed site-specific analysis. "There were a lot of ideas behind the Y House," Saunders says. "We do kiss a lot of frogs before we get to a prince like this."
John Gendall is the author of  Rocky Mountain Modern (Monacelli Press, 2022).