Home of the Week: Silver Summit by Imbue Design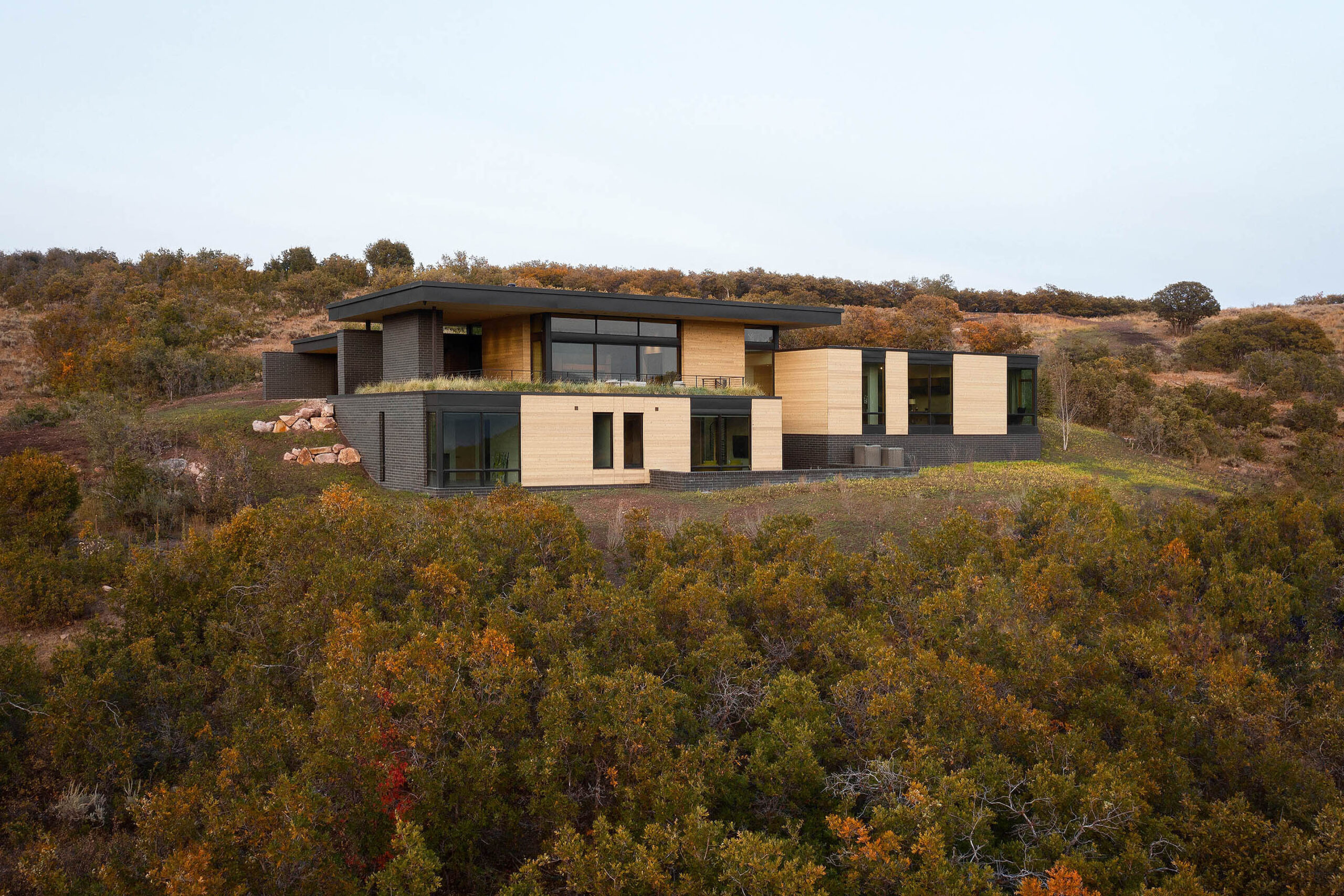 Home to some of the world's finest skiing (and to the Sundance Film Festival), Park City, Utah, continues to lure people drawn to its rugged landscapes—including sites such as this one. While this parcel itself had much to offer a future homeowner—sweeping views of the Wasatch Mountains and easy access to skiing and other recreation—it was not without its own big challenges. With its sloping topography, the site did not come with an easy, flat building area, and in an area with what can be an intense climate, the mountainside site offered little by way of protection from the elements.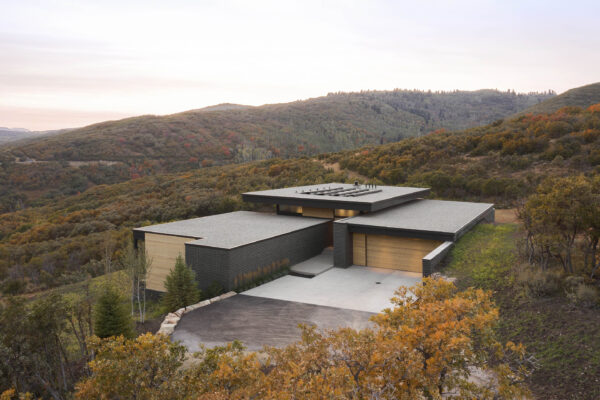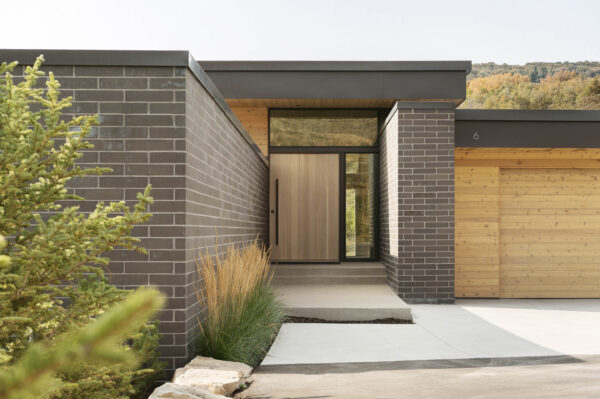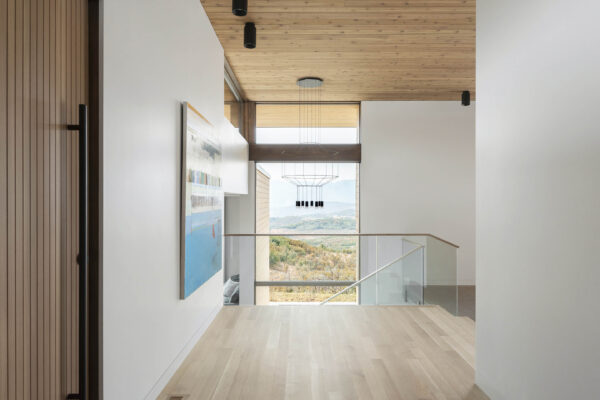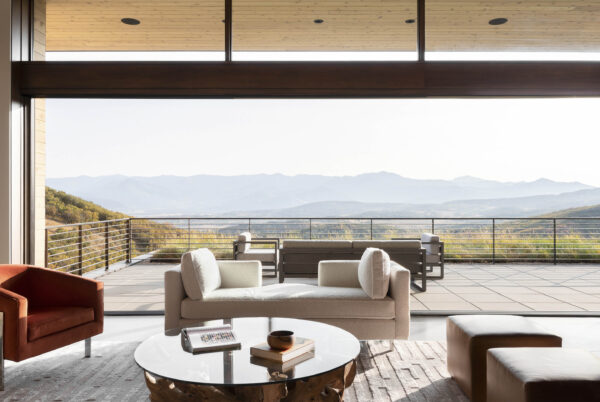 When the property's owners determined to build, they turned to a Salt Lake City firm, Imbue Design, that brought experience designing eye-catching architecture in tough conditions. What the designers created is a house that is at once a comfortable and elegant refuge and a robust structure able to withstand an extreme climate.
To contend with the site's steep topography, Imbue designed a structure that nestles into the mountainside, stepping into the grade changes. Arrayed over three levels, the levels are each connected by a half-flight of stairs, making interior circulation align with the site's natural topography while keeping the the up-and-downs of moving about the house to a comfortable minimum.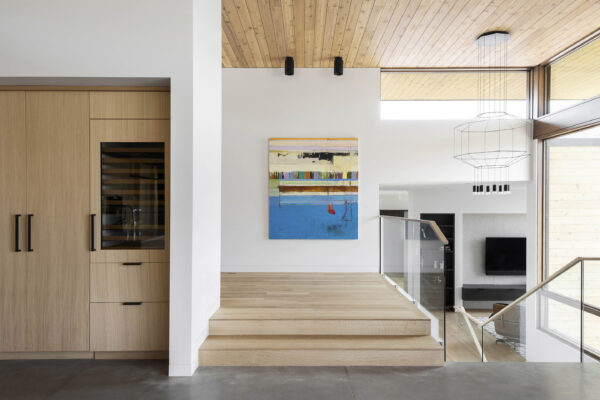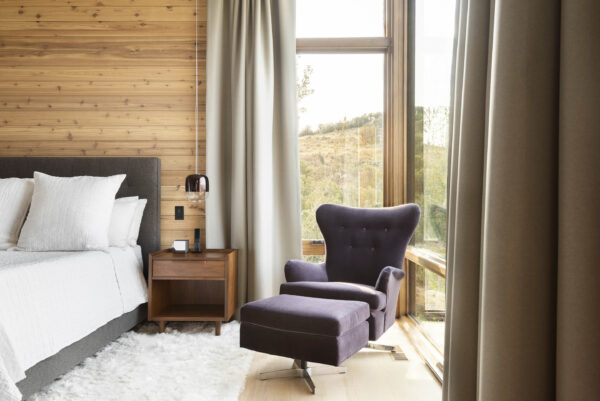 In both material and form, the house resonates with its surrounding environment. On approach, the architecture keeps a low profile, integrating into the landscape. On the opposite side, the house works with the topography to become more expansive, opening up to big mountain views.
The design interweaves inside and outside elements. Its material palette—brick, wood, and glass—carries through from outside in, creating consistency across the house. It also takes advantage of the stepped condition by allowing for a series of rooftop terraces, while roof overhangs provide shade and shelter from the elements.
Photography by Miranda Kimberlin.