Home of the Week: Rambler House by GO'C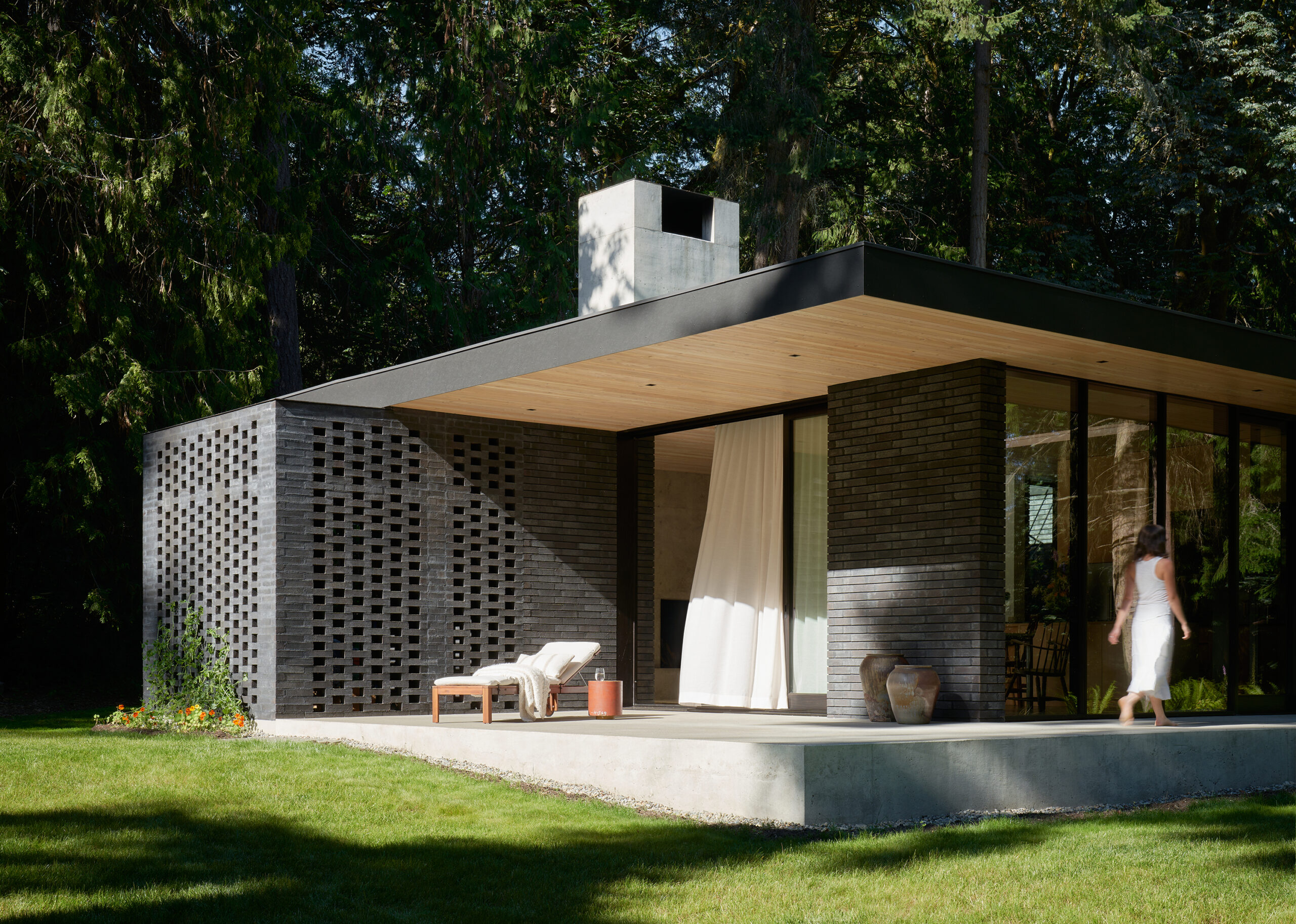 When Jon Gentry, a Seattle architect and partner in the design firm GO'C, and his wife, Lydia Ramsey, a musician, set out to design a residence for themselves, they wanted it to be of the place they had grown to love: a wooded parcel on the Kitsap Peninsula, across from Seattle. Just what that meant, though, extended beyond the material and form of the architecture. Yes, it looks very much a part of the landscape, but Gentry approached the design project as a building project, too, working with local artisans and craftspeople he had collaborated with over the years, a hands-on experience of building a house with a close-knit team of personally connected creative professionals.
To do that, he kept the material palette restrained. Set on a concrete base, the house is an essay in brickwork, different patterns and effects created with a single material. Lime-painted walls and polished concrete create a smooth counterpoint to the brick's texture, while Douglas fir accents (on the roof plane, kitchen shelves, and custom furniture) are sourced from trees that were cleared from the building site and milled in situ, reinforcing the home's connectedness to place.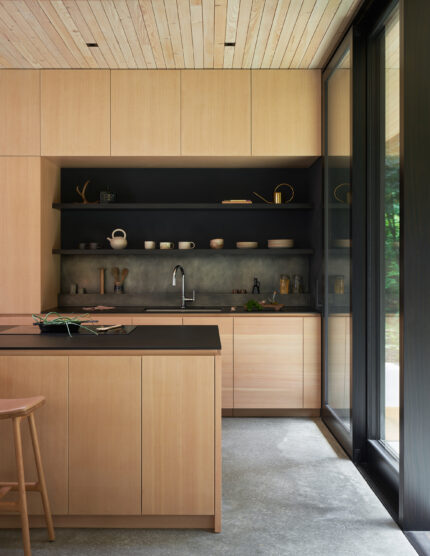 The project's name, Rambler House, references the simple single-storey houses, also known as ranchers, with basic rectangular plans that are the prevailing house type in U.S. suburbs, towns, and countrysides. Rambler House is also derived from a basic rectangle, but unlike more prosaic structures, the rectangle here is just the point of departure. With strategic modifications to the rectangle, GO'C created variations such as sheltered outdoor space on each side.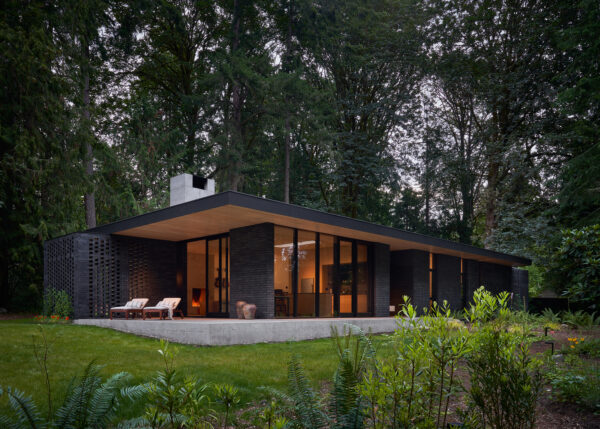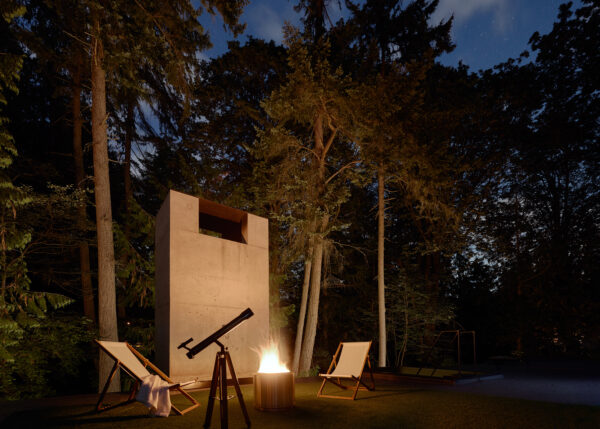 All too often, roofs can be design afterthoughts. But with the Rambler House, the roof is fundamental to the design and construction of the house. To create the effect of embeddedness in the site, GO'C set out to create the effect of horizontality, and with its overhangs, the roof accentuates that effect. The roof also functions beyond being a design feature and protection from the elements. An occupiable perch above the house creates a private escape for stargazing and a place to grow herbs. Once installed, rooftop photovoltaic arrays will help minimize the house's energy consumption. And if, in the future, the clients wish to expand, the structure is made in a way that will allow the roof to support an additional level.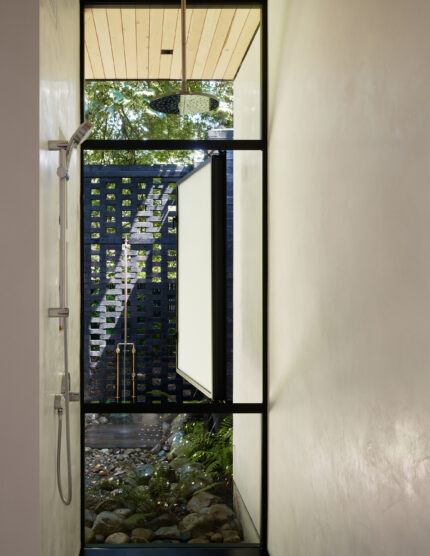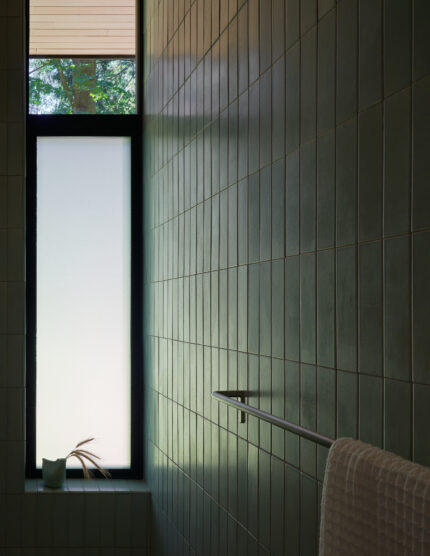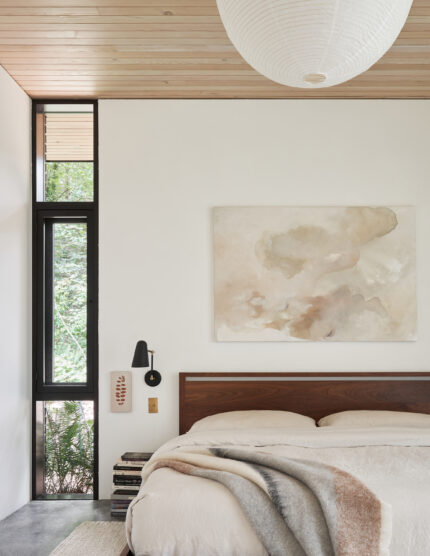 The project, which won a prestigious 2023 Housing Award from the American Institute of Architects, includes three bedrooms, a drawing studio for Gentry, a music studio for Ramsey, and two sheltered outdoor spaces: a private open-air shower and a whisky shed.
Photography by Kevin Scott.