Hilary MacMillan's Entrance into Inclusive Sizing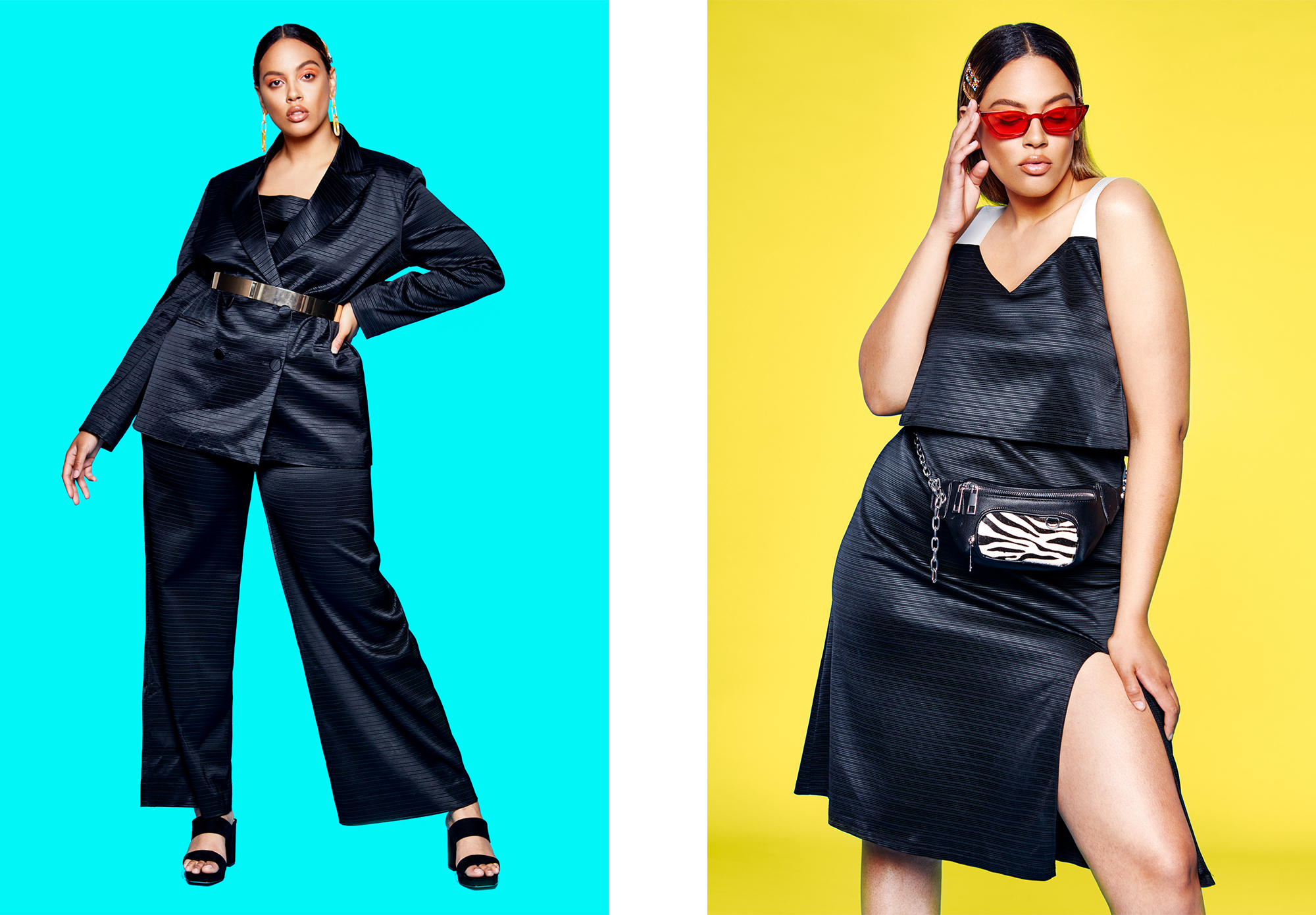 On a summer evening, fashion types trot into a studio basking in late afternoon night. Models—almost statue-like until they bend down to chat—are perched on raised platforms, clad in Hilary MacMillan's vivid designs. Shirred dresses hug every curve, satin blazers are cut with boyfriend silhouettes, and moto jackets take a sweet turn in quilted vegan leather. The scene is fairly standard for a fashion presentation—yet these models are wearing nothing under a size 10.
The body positively movement is currently having a moment. Whether it's Lizzo showcasing her bod in whatever she damn well pleases, Rihanna showing up antiquated Victoria's Secret in the most sensual of ways, or Lena Dunham talking about her mental health status as reflected by her (bigger) size, people seem to be more keen than ever to celebrate their natural bodies. But MacMillan is far from a bandwagoner.
Since the early days of her career as a fashion designer, MacMillan has always been interested in offering inclusive sizing to her customers. However, being a small label meant that this goal seemed distant. That is, before MacMillan's Feminist Capsule collection took off. Anchored by a jacket—varsity in style, with "FEMINIST" writ large in white atop an inky black body—this statement collection truly resonated with forward-thinking fashionistas.
Unsurprisingly, not all of the feminists smitten with the piece fell into the small-medium-large size range. "When we started investing more money in marketing for this capsule, we started getting feedback and we read what people were saying," MacMillan says. And what the customers wanted was more inclusive sizing.
The Feminist Capsule proved the perfect way for the designer to enter into inclusive sizing. First, the brand expanded into 4X in one style, then witnessed it sell out instantly. Next, MacMillan optioned to offer nine styles in sizing up to 4X. After watching the expanded sizes sell continuously over the course of a year, it was time do go even bolder. "We decided it was the right time to test our seasonal collection in extended sizes," MacMillan says. For Spring 2020, 25 pieces are being offered in sizing up to 28. The designer notes that while many brands have slowly extended sizes up to 18, her goal was to be as "as size inclusive as possible."
So why does it seem like so many Canadian brands, with the exception of Hayley Elsaesser and Birds of North America, shun offering an expanded range of sizes? "It is a big leap," MacMillan says of the decision. "A lot of consumers don't always grasp that finances are the reason that many small brands haven't delved into it." MacMillan is fortunate that, at this point, she's able to take on the financial risk. Simultaneously, her experience in the industry has allowed her to forge relationships with her suppliers and factories, enabling them to do smaller runs.
Another reason likely preventing designers from offering more sizes is the time and effort involved in creating the patterns. Sizing up doesn't just mean snipping and stitching the exact same proportions into a larger size; new patterns need be created. While armholes will get larger, neither sleeve cuffs nor shoulder widths will increase in size. MacMillan conducts many tests on different types of bodies to do her best to ensure a perfect fit but, with no two bodies being the same, there's only so far she can go. "We want our clothing to be about buying what you feel good in," MacMillan says.
"This first season for us is really a test season," MacMillan says, "and then we can adjust and adapt based on what styles did well, what fabrics worked the best, etc." As it turns out, the designer has managed to identify a serious gap in the market.
"We have had pretty positive feedback so far," MacMillan says. However, the true test will occur next March, once the pieces become available for purchase. From the sounds of it, after listening to the customer and giving her what she wanted, the odds are in MacMillan's favor.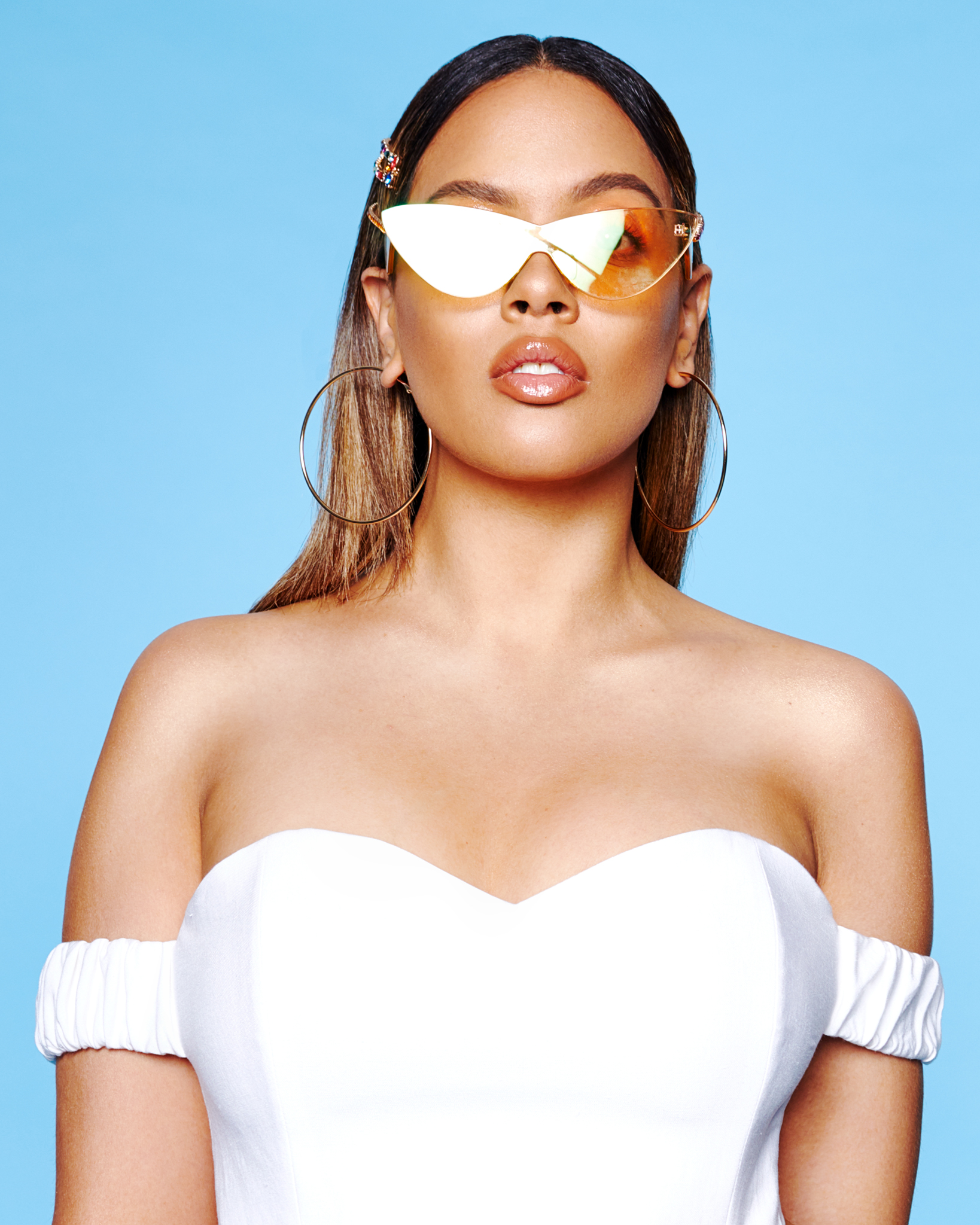 _________
Never miss a story. Sign up for NUVO's weekly newsletter, here.