Inuit Musician Riit Makes Her Debut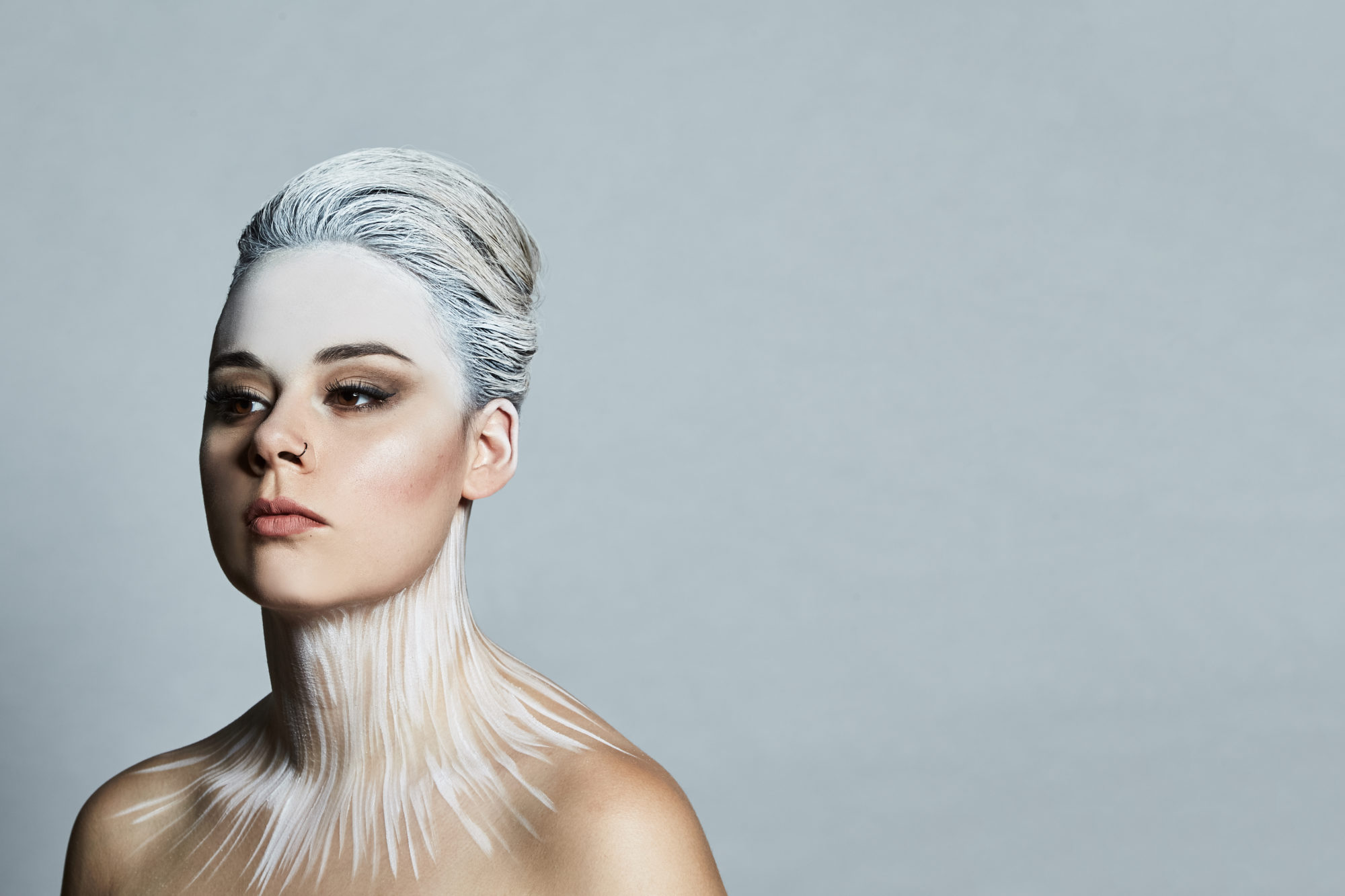 Despite coming from way, way up north, where the Internet can be so slow you have to wait for your favourite band's CD to arrive, a group of young Inuit artists have steadily been making inroads into pop culture. Among them is Riit, whose full-length debut, expected this fall, is destined to separate her from her contemporaries.
Born Rita Claire Mike-Murphy (Riit is her nickname) in Pangnirtung, Nunavut (population 1,500), she writes deeply personal songs that she says are intended to offer support to Indigenous youth.
One track, "Qaumajuapik", which means "You Are Shining", was released this spring and offers a glimpse of what we might expect from the album. She sings in Inuktitut, accompanied by a synthesizer. Her music, which she describes as electro-pop, incorporates throat singing, an Inuit traditional art that mimics the sounds of nature. "Qaumajuapik" was conceived following a tumultuous period in her life.
"It's a love song," she declares with a smile. "I was touring with the Jerry Cans in Australia three years ago, and I was going through a really shitty breakup with a partner who was very manipulative and emotionally abusive. It was a really hard time for me.
"The band was like, 'Why don't you go on a date or download Tinder?' So, I ended up going on a cool date with a beautiful Australian dude. That's where the song was inspired from."
With Riit having recently signed to Six Shooter Records—home of the the Dead South, William Prince, and the Deep Dark Woods—her new album promises a supportive message to youth and, in particular, Inuit youth.
"I was really anxious about letting my music out there, because the songs are very personal to me and come from very personal experiences," she says. "This stuff with residential schools and intergenerational traumas, I feel that is something that needs to be put out there.
"I feel like my mom's generation, when you are traumatized you don't show anything. You just stay quiet about things. And it's even harder because we are not taught our own history in our schools. Not all young Inuit know about residential schools and what happened. I feel that is a real gap and why the confusion comes in. Why are we like this? With my songs, I hope that they open up and keep the discussion going. It's okay to feel this way. It's okay, your feelings are valid."
When she was growing up in Pangnirtung—also known as "Pang" and "the Switzerland of the Arctic" because of its picturesque landscape—her father introduced her to music. Despite his encouragement, there were certain limitations.
"We had slow Internet back home, so it's kind of impossible to download music," she explains with a laugh. "I remember when Lady Gaga released her Born This Way album, I was so disappointed because I couldn't download the album. I had to wait until the CD was brought to the local store." On visits to Iqaluit, the capital of Nunavut, she accessed whatever music and culture she could lay her hands on.
"I wrote my first song ever on an instrumental track of one of Rihanna's songs," she reveals, feigning embarrassment. "I wrote it with my best friend when I was 13, and there's a YouTube video out there and I hope that nobody ever finds it." It's doubtful her performance is as cringeworthy as she remembers because Riit has a natural gift for being on-screen. She also hosts the Aboriginal Peoples Television Network show Anaana's Tent, a children's program that teaches Inuktitut through story and song and which earned her an Emerging Talent Award from the Youth Media Alliance this year.
Besides her Australian tour with the Jerry Cans—whom she credits with opening the doors for Inuit artists—she performed for the Duke and Duchess of Sussex (Prince Harry and Meghan) earlier this year. Ahead lies a month of supporting fellow Inuit circus performers Artcirq in Montreal, plus Western Canadian dates.
"I feel like my generation, people should be scared of us," she says, "because we are not fucking afraid to say shit, and we are speaking out so hard. It's so awesome."
Riit's new album Ataataga debuted this week. Listen to the title track here:
_________
Never miss a story. Sign up for NUVO's weekly newsletter, here.