First Look: The Junto in Ohio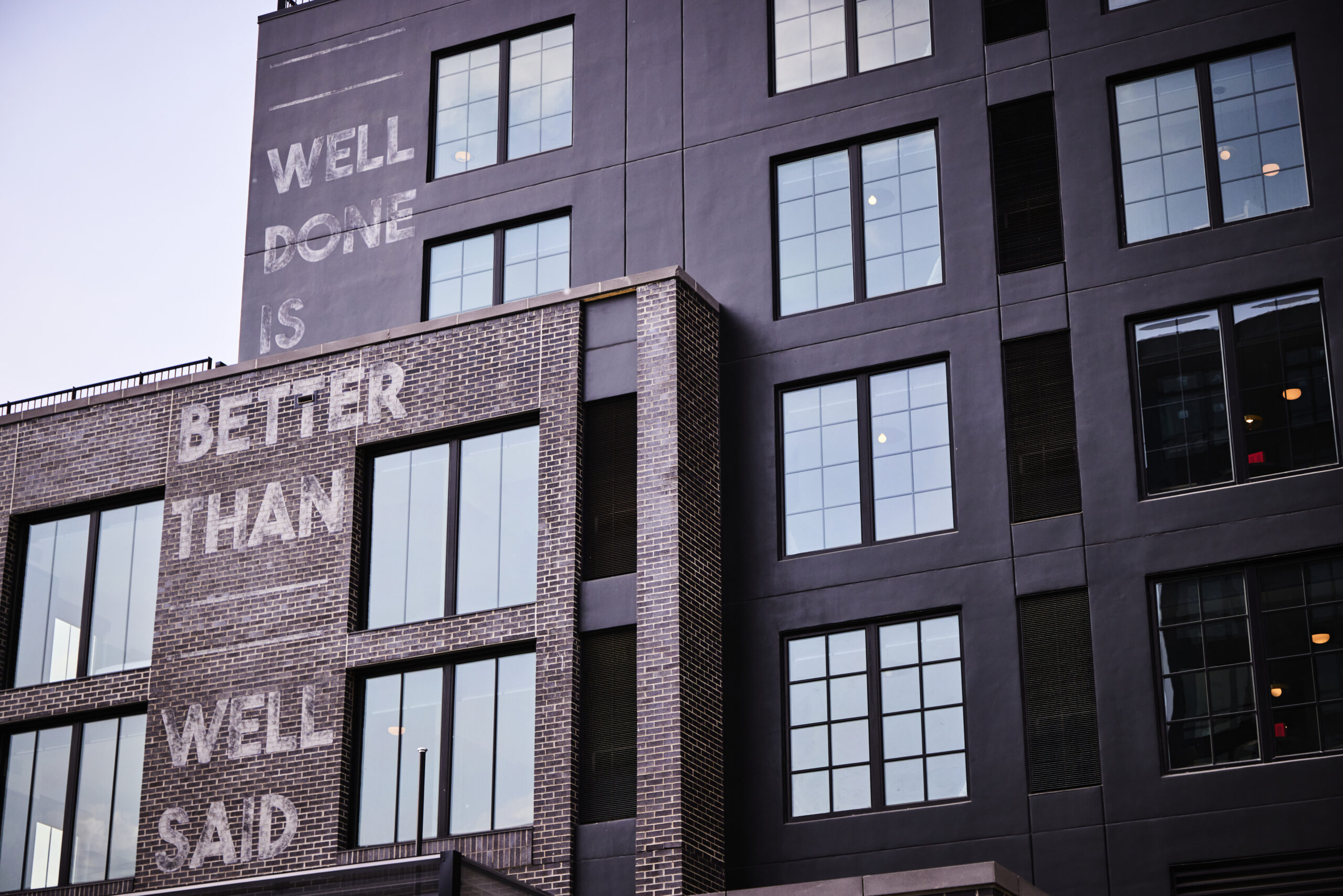 Downtown Columbus, Ohio, is transforming with the developing Scioto Peninsula district and the Junto, the latest addition to the Makeready Hotels portfolio. Inspired by writer/statesman Benjamin Franklin's club of the same name in Philadelphia in 1727, this contemporary hotel aims to be a place for discussion and to foster connection in the state capital. Located on the edge of Franklinton, a historic neighbourhood known for the Center of Science and Industry, this boutique property opened earlier this year.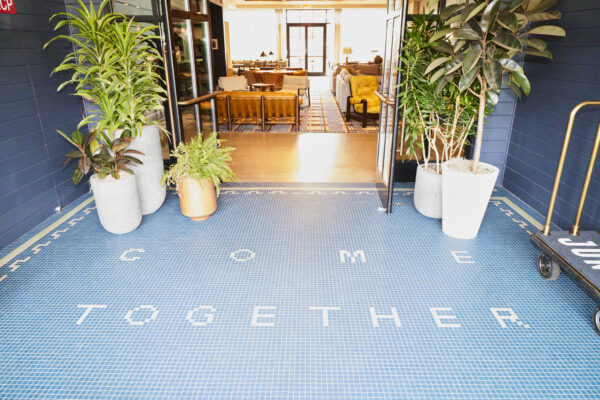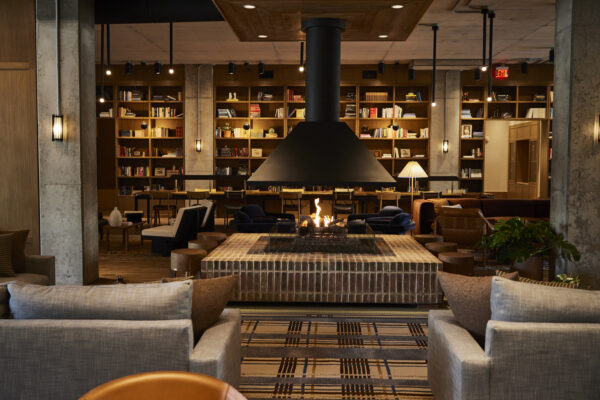 The modern brick exterior is adorned with three artistic embellishments: a rooftop sign reading "Come Together" (the phrase is also embedded in the entry floor), a colourful 70-by-25-foot mural "Portals for Nature" by Mandi Caskey, and Franklin's sage words "Well done is better than well said" painted on the building.
The Junto hotel's lobby is the Trade Room. A convivial space to kick off the day with coffee and breakfast options for morning meetings, it transforms into a bar and lounge for afternoon and evening thanks to clustered seating: large couches, work tables, leather armchairs, and a long wood bar. Friday nights feature live music to encourage guests to adopt a weekend frame of mind.
The hotel's lifestyle curator, Ariana Lindenfelser, hosts Trade Room Talks, a regular series featuring discussions about culture, while in Maudine's coffee shop, guests and locals can sign up for the twice-monthly Night School, interactive classes to learn a range of skills from sewing to coffee. There's also the hotel's library, a quiet place for inspiration by the fireplace with a selection of magazines, literary fiction, and nonfiction titles.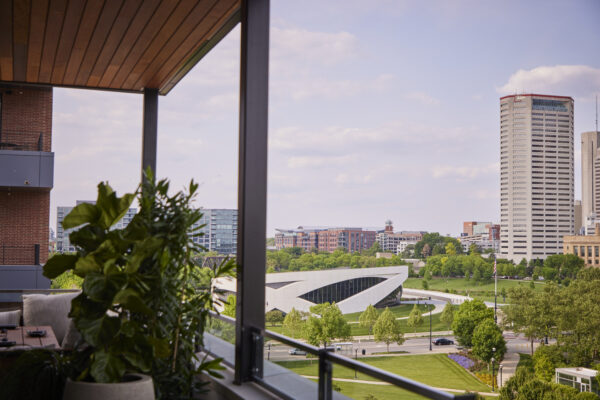 Whether for work, vacay, or bleisure, the Junto's 198 rooms and suites offer several options from the Classic room with king bed to the City Escape with a terrace and separated bedroom and living room. Standard amenities include blackout curtains, coffee, tea, snacks, a copy of No Idea Is Final, streaming services including Netflix, and for many rooms, oversized window benches that can be used for working, lounging, or an extra bed.
The sleek king bed has a wood and raven wool headboard, while the decor features deep-blue walls, midcentury-inspired chairs, and a custom designed work/dining table. Bathrooms include a walk-in shower and Zenology bath amenities in Sycamore Fig.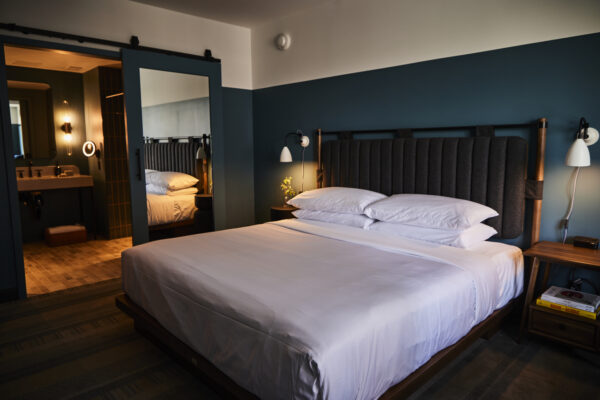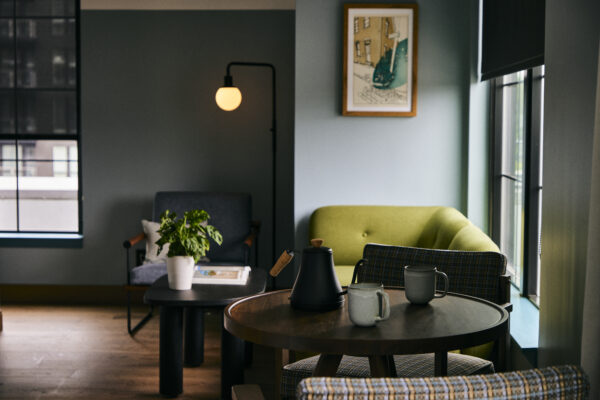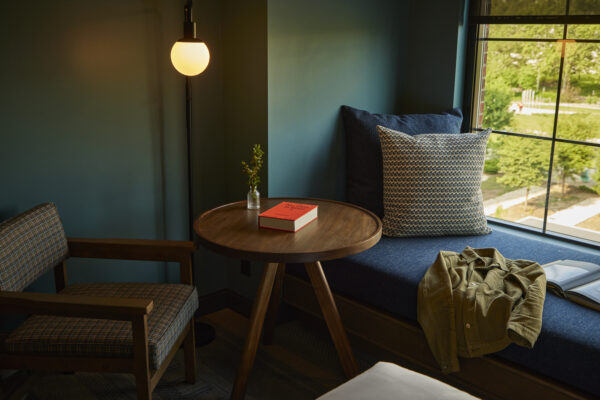 Explore the city and the Scioto River with assistance from the hotel's Gear Garage: Roll custom bikes, kayaks, scooters, kites, balls, skateboards, and an adventure backpack, plus the tech to make sure it's all documented—Polaroid cameras and GoPros. For a gym fix, the hotel's fitness centre includes Peloton bikes and Rogue equipment.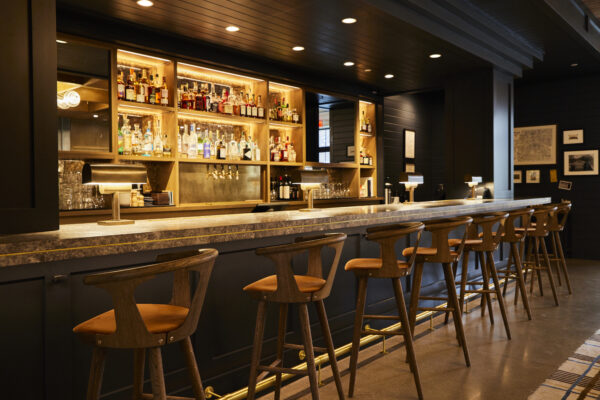 More convivial spaces at the Junto include Maudine's, a black-and-white-tiled coffee shop named for the cow who became the Ohio's homecoming queen in 1926; a rooftop bar, the Brass Eye, with plenty of couches, a fireplace, and a drinks list sourced from The Drinker's Dictionary; and Little West Tavern, with a long wood bar, wood furniture, green tufted banquettes, wood-fired cuisine, and craft brews. For late-night cravings, Little West Poutine, a walk-up window offering the hearty Quebec creation, is open Thursday to Saturday from 8 p.m. to midnight.