First Look: Maroma, A Belmond Hotel
The sultry Riviera Maya has welcomed the reopening of Maroma, A Belmond Hotel, on its Caribbean coastline, the second Mexican property in this luxury collection of trains, boats, villas, and hotels. Centering the redesign on Mayan culture, traditions, and design, Tara Bernerd & Partners worked with Mexican artisans to create furniture and designs exclusively for Maroma.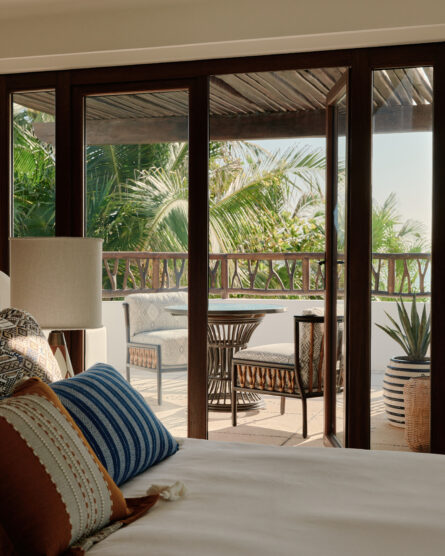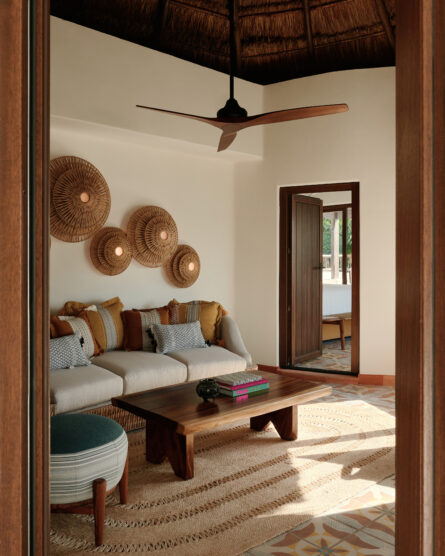 Inviting guests to experience hacienda-style living, a haven where the calming soundtrack is provided by the tropical bird population, interior highlights include handwoven textiles from Oaxaca, glazed Saltillo tiles from Guadalajara, and heavy timber doors sourced in the Yucatán. Chandeliers inspired by classic designs found in Mayan jade jewellery were constructed from shells to Tara Bernerd & Partners' specifications. Additional handcrafted decor touches include handpainted Jalisco clay floor tiles by ceramicist Jose Noe Suro, rugs woven from henequen (fibres from certain species of agave plants), and shadow boxes featuring native botanicals by artist Eduardo Rincón. Maroma's custom scent used throughout the property and for bath amenities was created by Mexico City's Xinú perfumes with notes of clay, mystical incense, and lemon.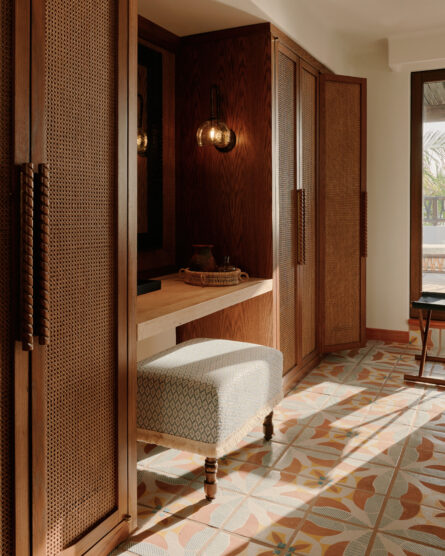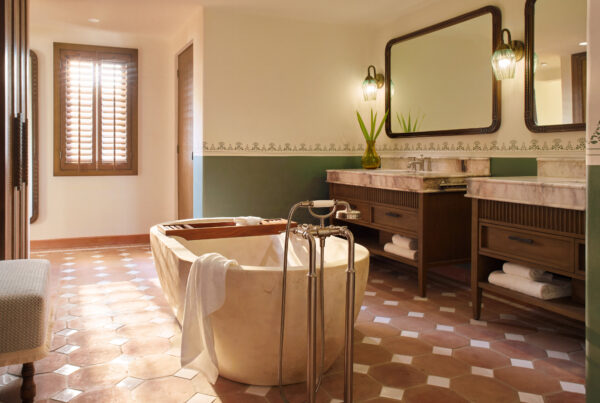 The resort's white-stucco exterior reflects Mayan geometry, while the property's three pools were updated with Sukabumi tiles from Indonesia, adding a vibrant turquoise reminiscent of the region's cenotes.
This boutique hotel now features 72 rooms and suites, with views of the private white sand beach or the lush tropical jungle. The 10 one-and two-bedroom beachfront suites are newly added, some including private pools and gardens, and with contemporary Mexican decor.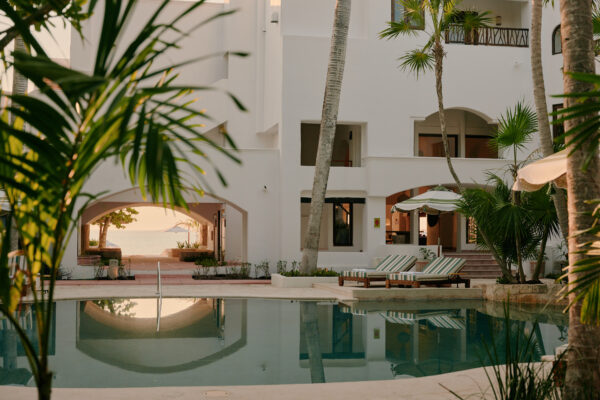 Simply styled rooms feature spacious king beds with private terrace, 24-hour host service, aromatherapy and pillow menu, and cotton guest kaftans hand-embroidered by female artisans in Chiapas. Artisanal touches include blue-and-white accent pillows and rope chairs, as well as small touches like tasselled pillows in marigold and navy, woven baskets, a ceramic flask for mescal, and a wood cabinet containing the in-room minibar. And with a commitment to sustainability, the hotel provides bedside glass water bottles, refillable containers of insect repellent and sunscreen, and numerous items made in Mexico.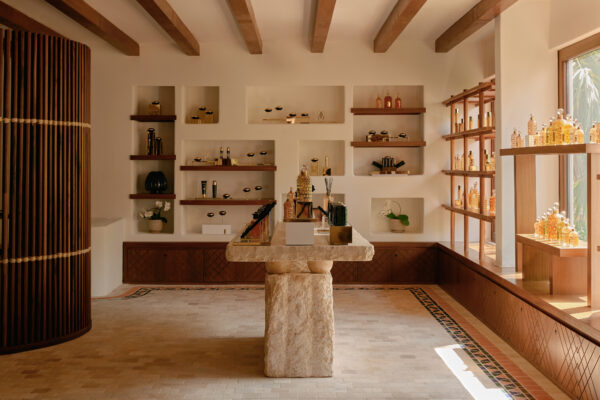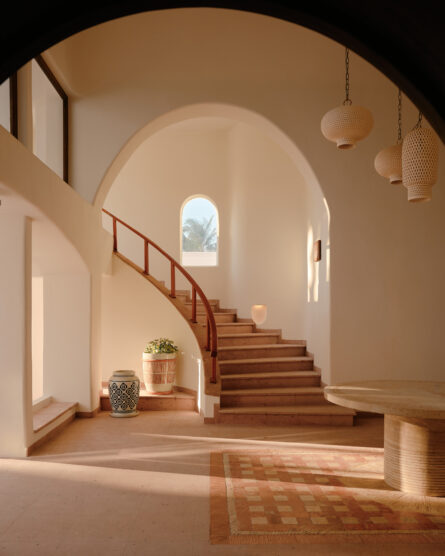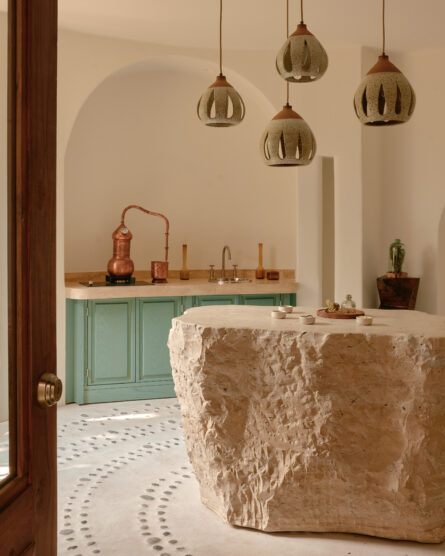 Suite dwellers can benefit from round-trip transfers, a dedicated host, curated coffee and bar options, complimentary laundry service, and daily breakfast. A-listers should consider the new luxe Villa Maroma: at almost 4,000 square feet, this spacious accommodation includes four bedrooms, expansive living space, kitchen, complimentary stocked bar, outdoor terrace, private pool, and VIP amenities such as a private chef and an exclusive snorkelling trip.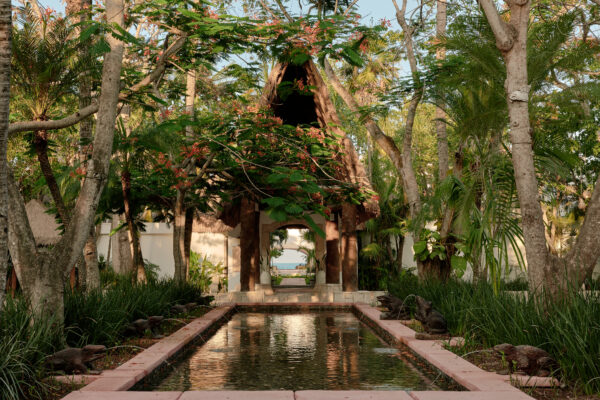 Guests can choose from a lengthy list of handcrafted cocktails at Freddy's Bar or Bambuco, dine at Casa Mayor for traditional Mexican cuisine from executive chef Daniel Camacho and served on Mexican chinaware with contemporary influences, or try Woodend, recently opened by chef Curtis Stone, owner of Michelin-starred Maude and Gwen in L.A. The beachside restaurant features seafood and meat cooked over open fire. And highly recommended: the hotel's corn tortilla-making class.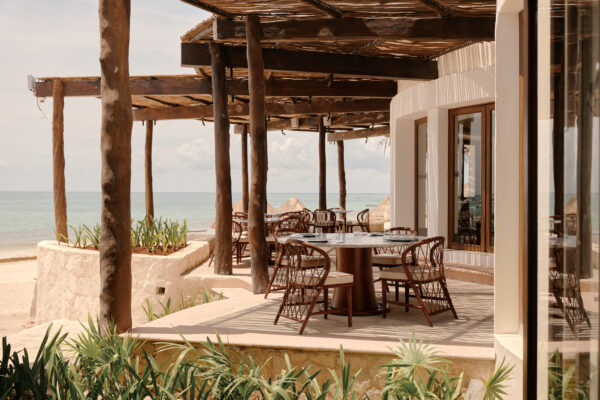 Opening in November, the Maroma Spa by Guerlain will be the first Guerlain Spa in Latin America, featuring biophilic design throughout the nine treatment rooms, and a signature spa offering the Bee Healing Treatment using Guerlain's Abeille Royale collection.