First Look: Brewery Park Boutique Suites
Travellers mixing work and play will find a welcome home away from home at Brewery Park Boutique Suites, a contemporary hotel with an apartment vibe in Halifax's North End. Owner Kerry Lynch, a graphic designer and now developer, has created modern, sustainable, and multifunctional spaces that are influenced by Scandi design and include design and decor items from Canadian companies.
The lobby, with whimsical striped flooring and a wood reception desk sourced in Yarmouth, welcomes guests with intimate seating: a caramel leather couch, an oversized club chair, and two woven-rattan ottomans. It's easy to proceed directly to a suite as the hotel offers contactless check-in, with an access code sent via email before arrival.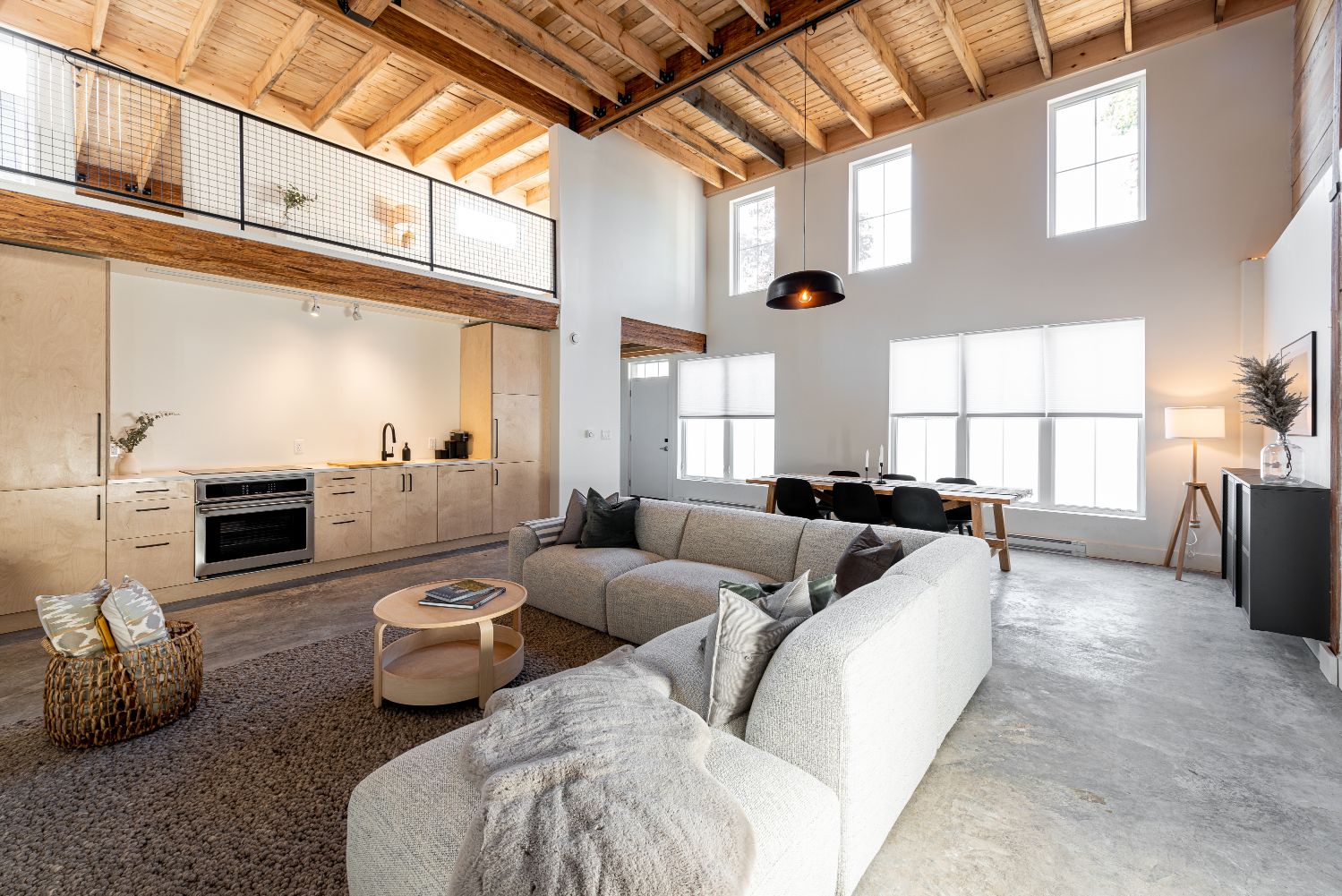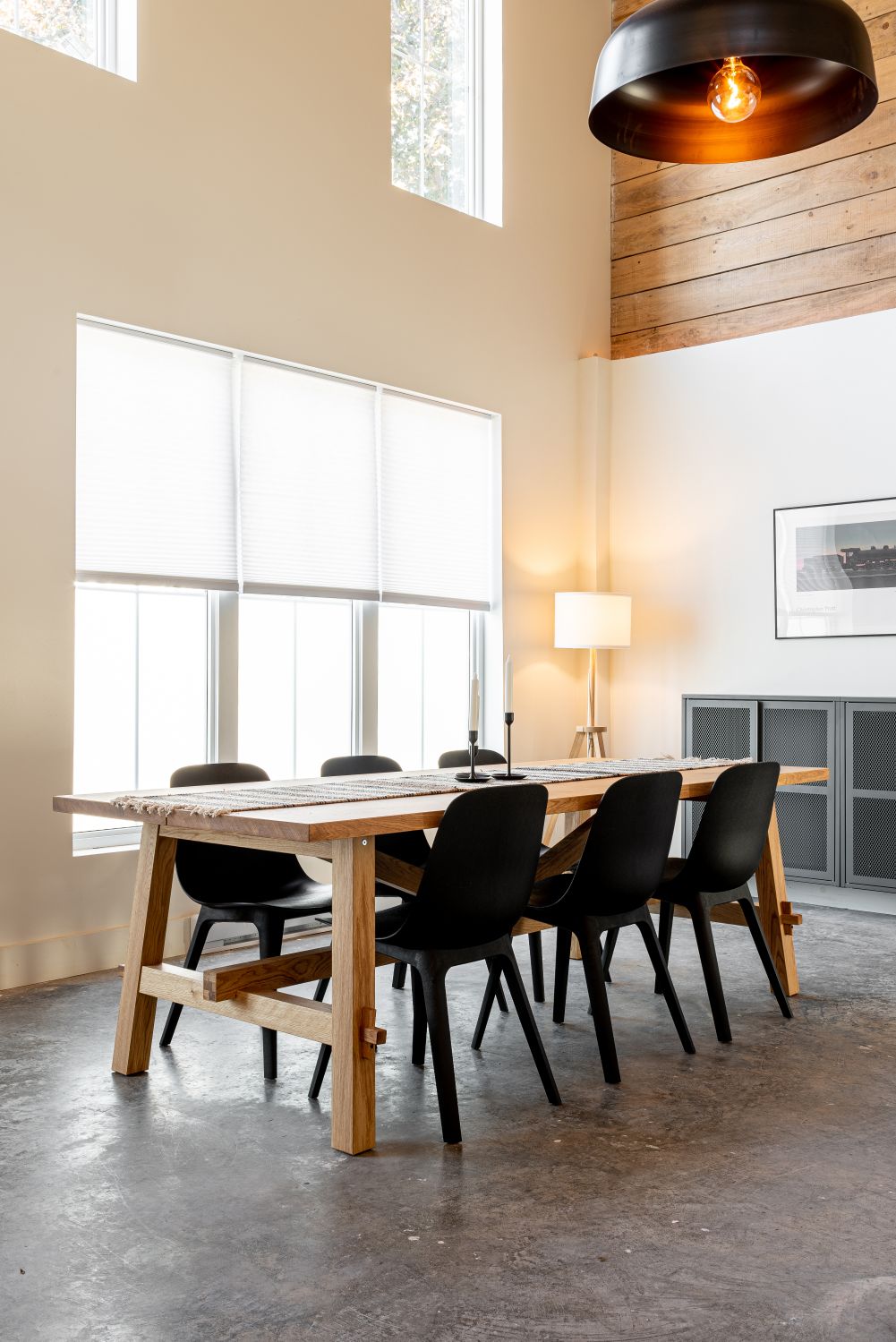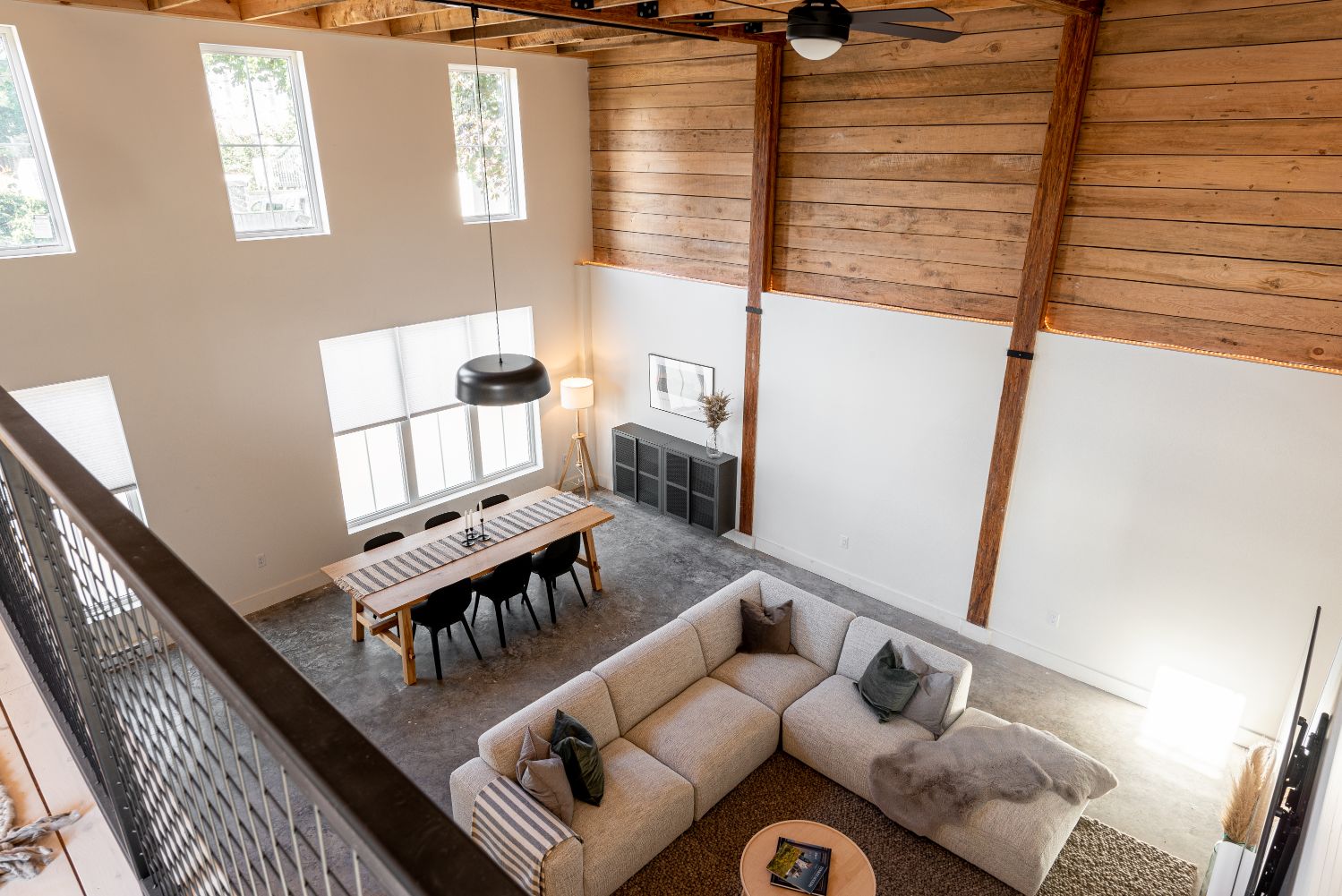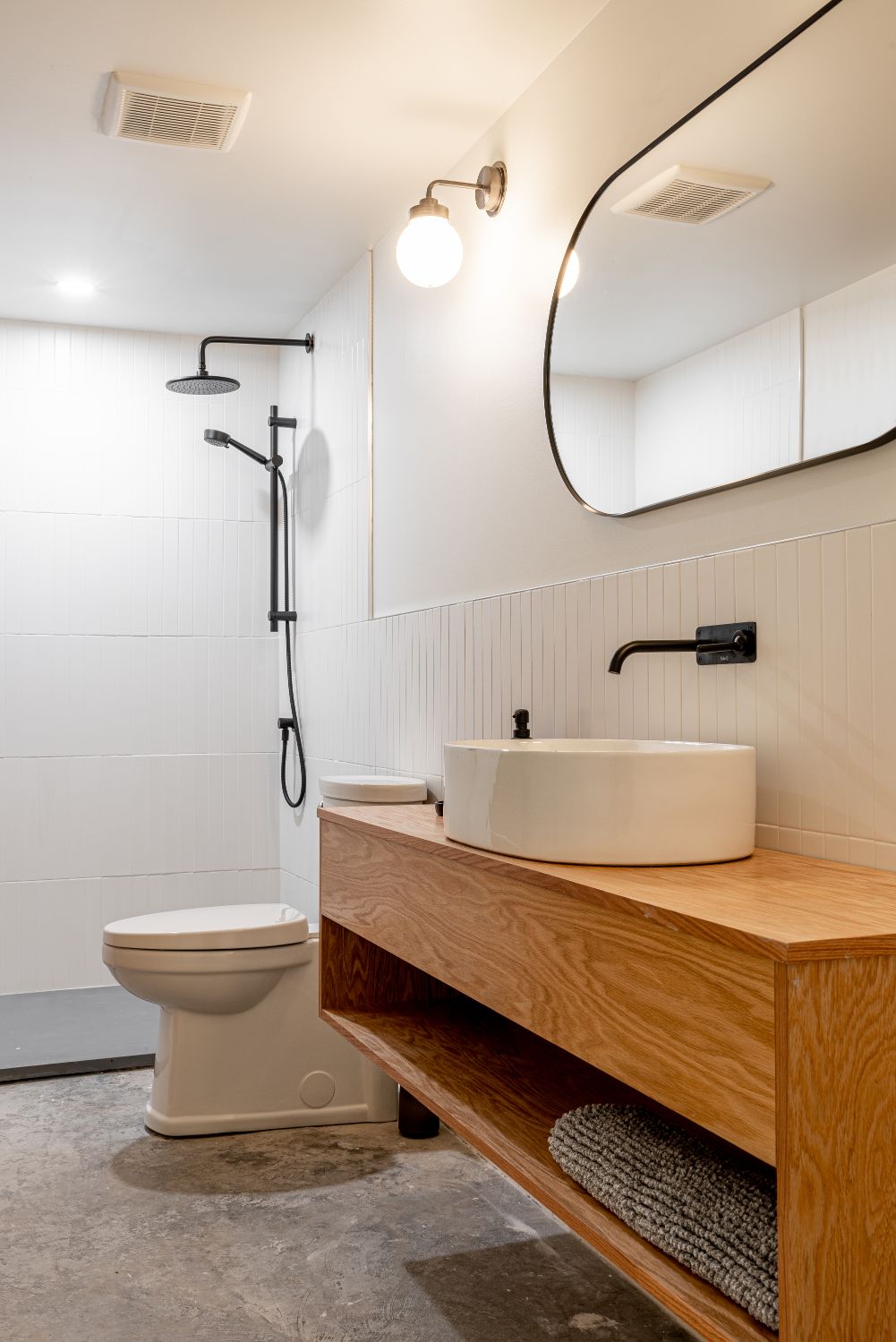 Constructed in two phases between 2019 and 2022, Brewery Park has 16 suites, each individually designed with minimal and practical but far from boring decor. The entry is wallpapered in the bold and colourful Midnight Tangerine pattern, but the suites stick to natural tones. A key feature is the nail-laminated pine timber from a mill on Nova Scotia's south shore, especially noticeable on ceilings. Rooms include seating for lounging and working, dining/work areas, bathrooms with grey stone tiles and black fixtures, locally sourced art, and plenty of windows. Furniture is generally modern, with natural textures provided by woven-rattan baskets and ottomans and wood side tables. Several of the king suites have cinder-block feature walls, and queen suites include tables from Sunnyhill Antiques in the Annapolis Valley and fireplace mantels from Renovators Resource, an architectural salvage store in Halifax. Lynch added to the hotel's art collection with prints from Montreal artist Raymond Biesinger and Stratford's Janet Hill.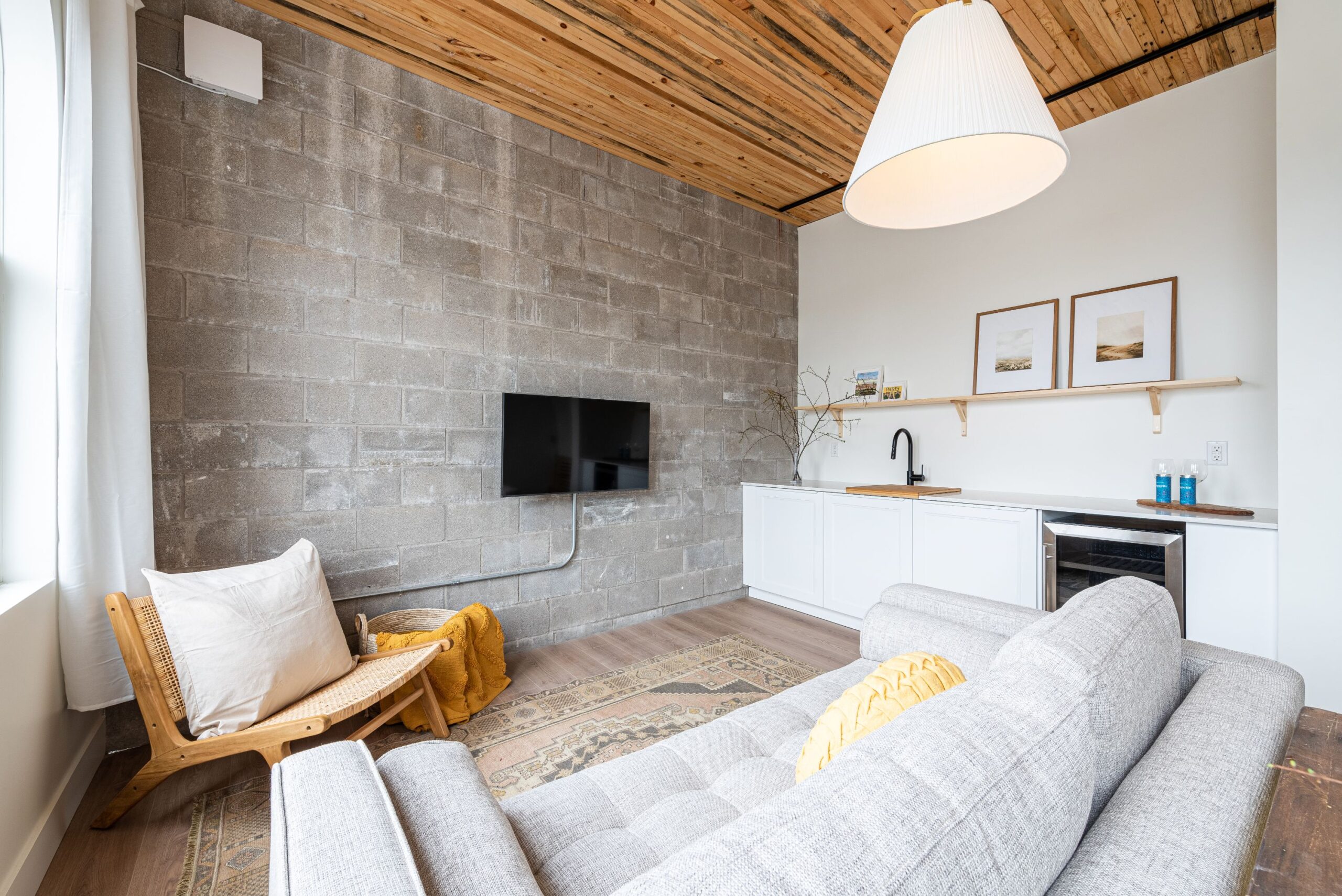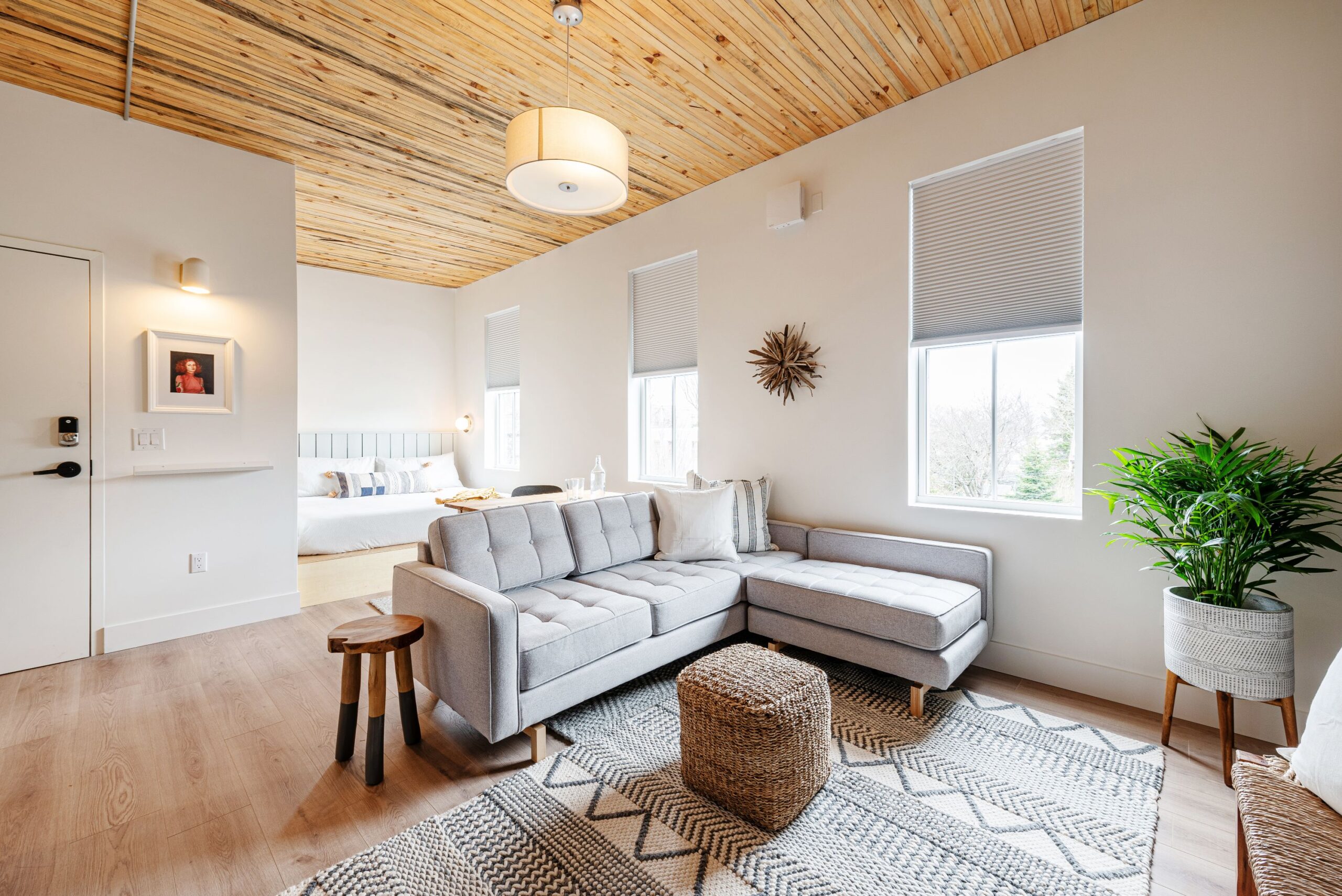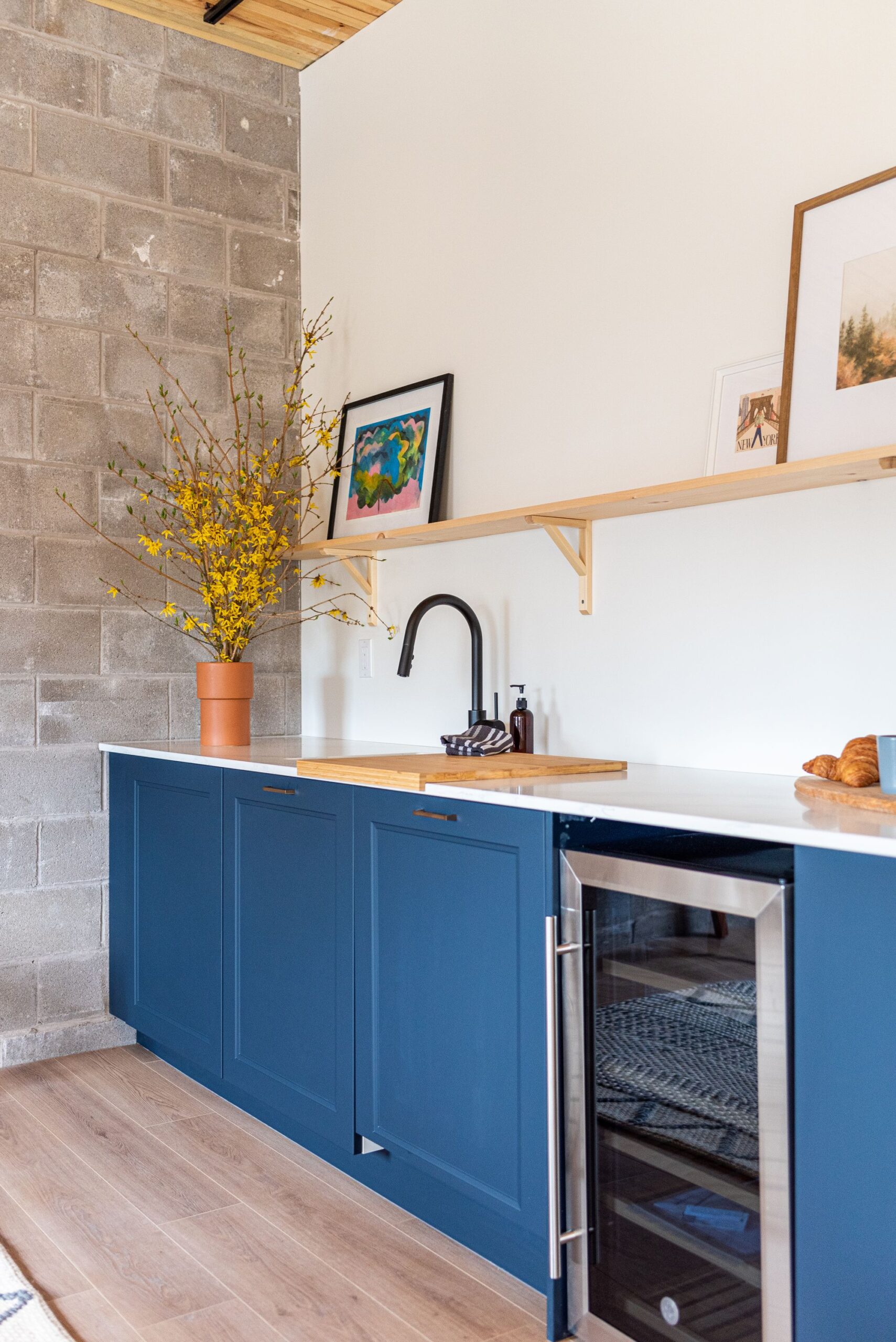 Next door to the hotel, airy Sidekick Café is a source for grab-and-go coffee, tea, sodas, beer, wine, and snacks. Café walls display portraits painted by Glen McMinn, there's an outdoor patio, and guests can order breakfast online for a.m. delivery. Since suites have kitchenettes, it's easy to stash snacks or make a quick meal.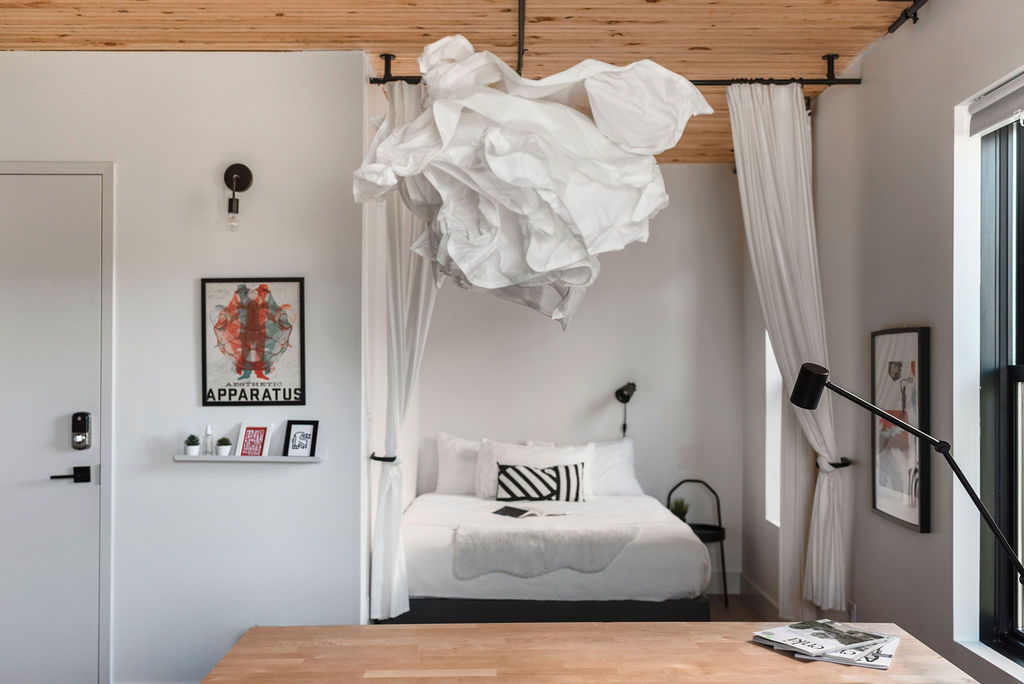 A few blocks away, Brewery Loft, with a similar aesthetic to the hotel, is also available as an event space for retreats, with an expansive living/dining/kitchen area and a sleep loft upstairs. The 1,000-square-foot light-filled space was formerly Halifax's beloved Newfoundland Store, and Halifax Paper Hearts studio now ocupies the ground floor.