Design Space: Borough Bar by Mera Studio Architects
New York City meets cottage country at this Calgary grill.
Calgary design firm Mera Studio Architects, previously known as Fort Architecture, brings a bit of moodiness to its signature bright and contemporary style for Borough Bar + Grill. The clients wanted a setting to match the casual and comforting Canadian dishes that would be served and interiors that would appeal to a variety of people so the restaurant could become an anchor for its Calgary community.
To do this, Mera, founded by Meghan Bannon and Tara Marshall, opted for a dark and moody palette that transitions from daytime to evening service, using dark paint to make certain parts recede and spotlight other elements, like the dropped wood ceilings, textured-wood panels, and plastered columns. "We used tones, textures, and finishes that are rustic in nature to set a comfortable and approachable aesthetic but chose to highlight the finishes in a more modern, architectural manner," Marshall says.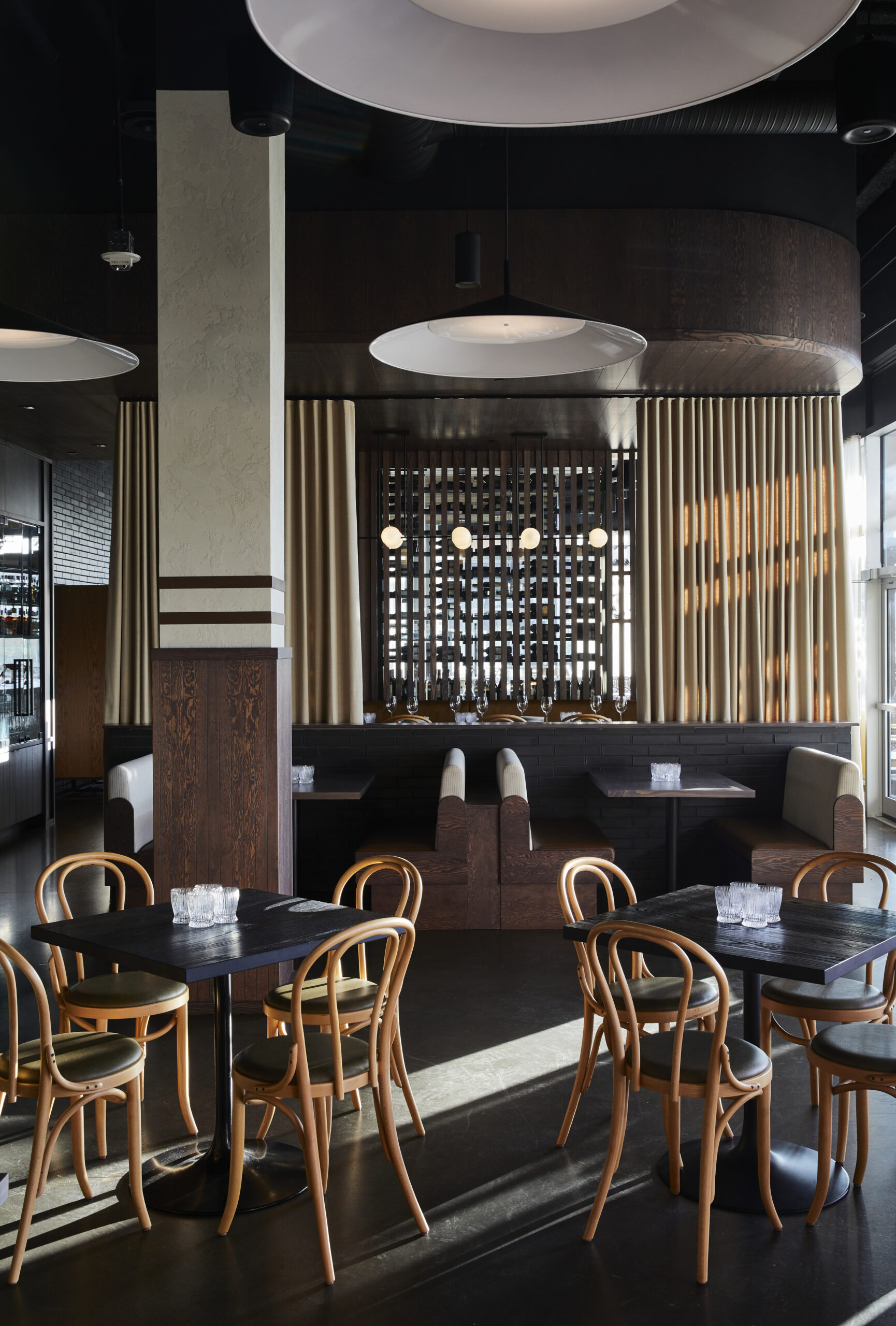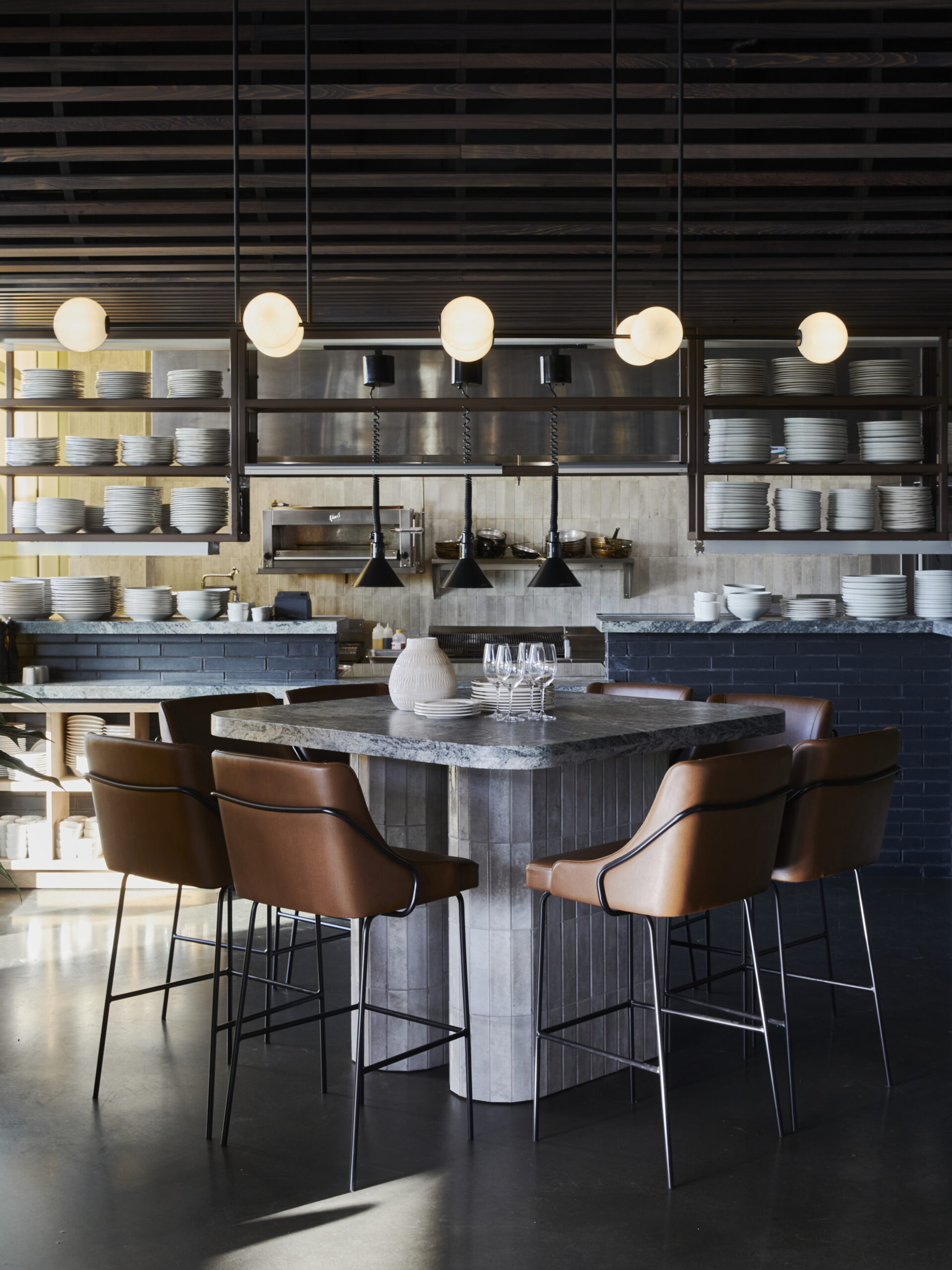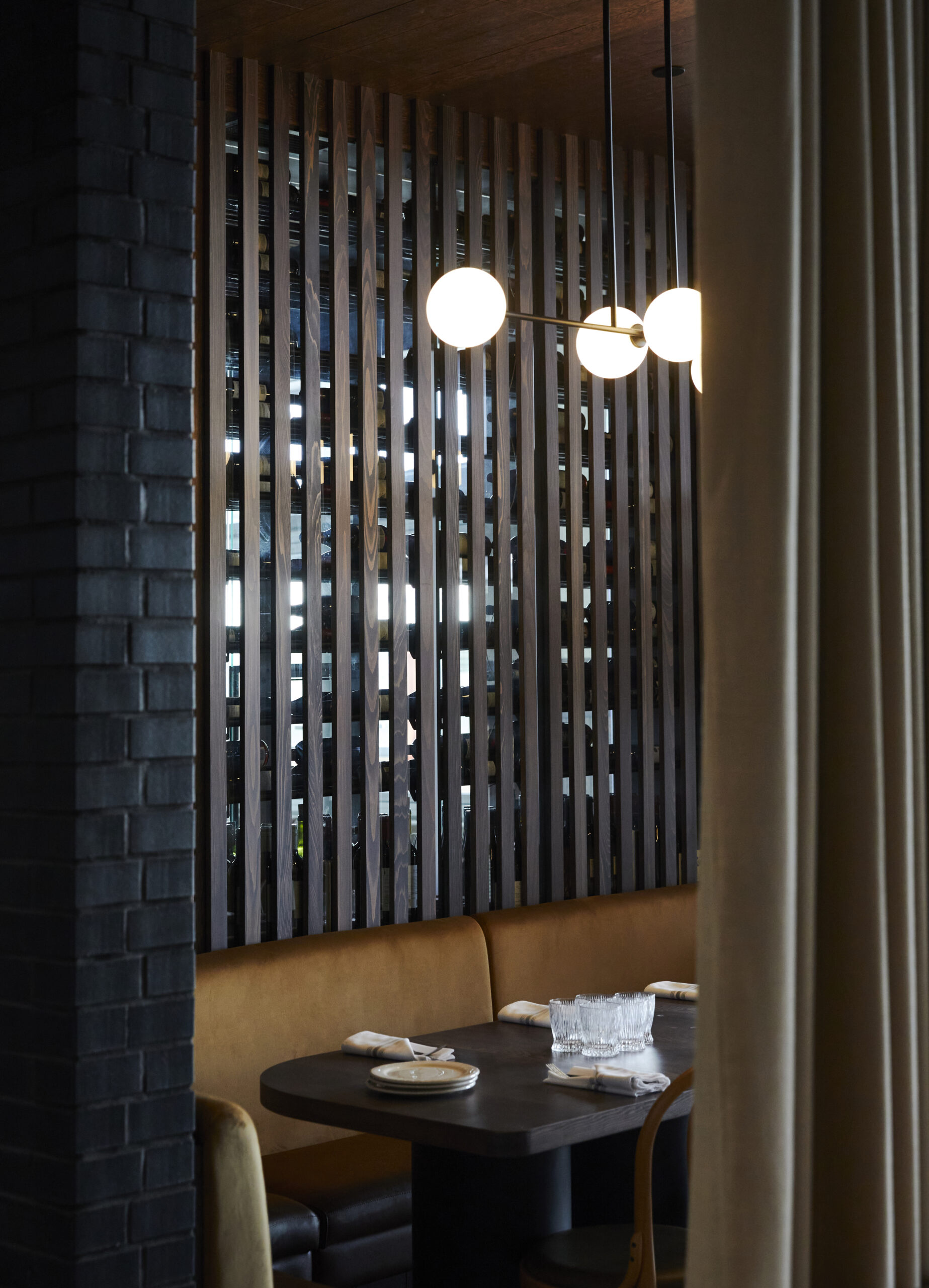 The name Borough was a starting point for Marshall and Bannon, who associated the word with New York's five boroughs. "Naturally, our thoughts went to long-established neighbourhood restaurants and bars, in deeper tones and worn with the patina of time," Marshall says. But they wanted more Canadian influences that mimicked the feel of cottage country.
The fusion of these two areas—New York City meets cottage country—ended up being the jumping off point for the design. "Where a classic New York bar or restaurant might have a more polished brasserie feel, we softened the look with rustic materials reminiscent of time spent in the mountains or at your cottage," she explains. "Where you might find crisp, patterned tiles, we substituted handcrafted, mottled tiles. Where wood would typically be polished or lacquered, we revealed and emphasized the grain, utilizing texture to create a very approachable feel."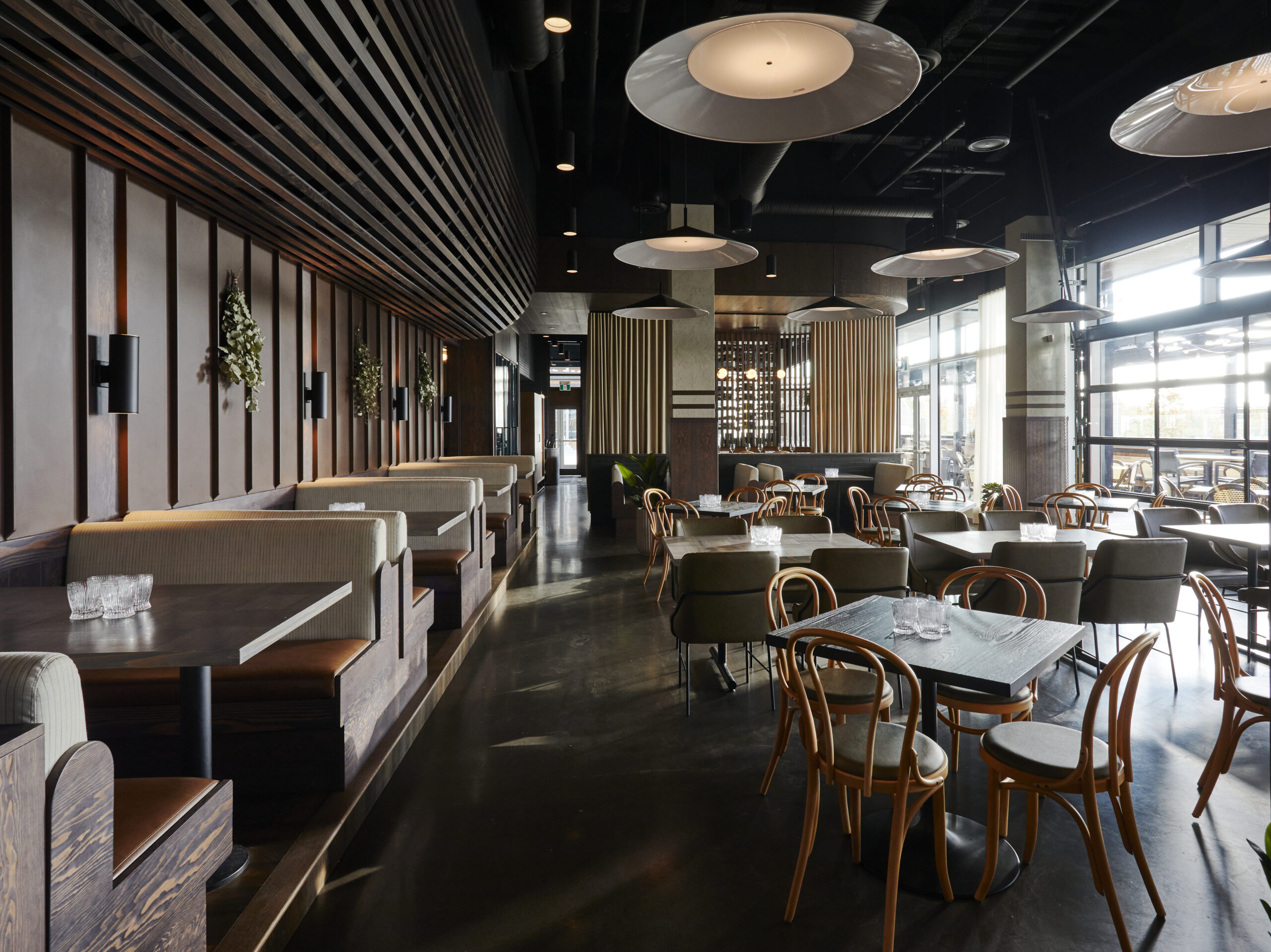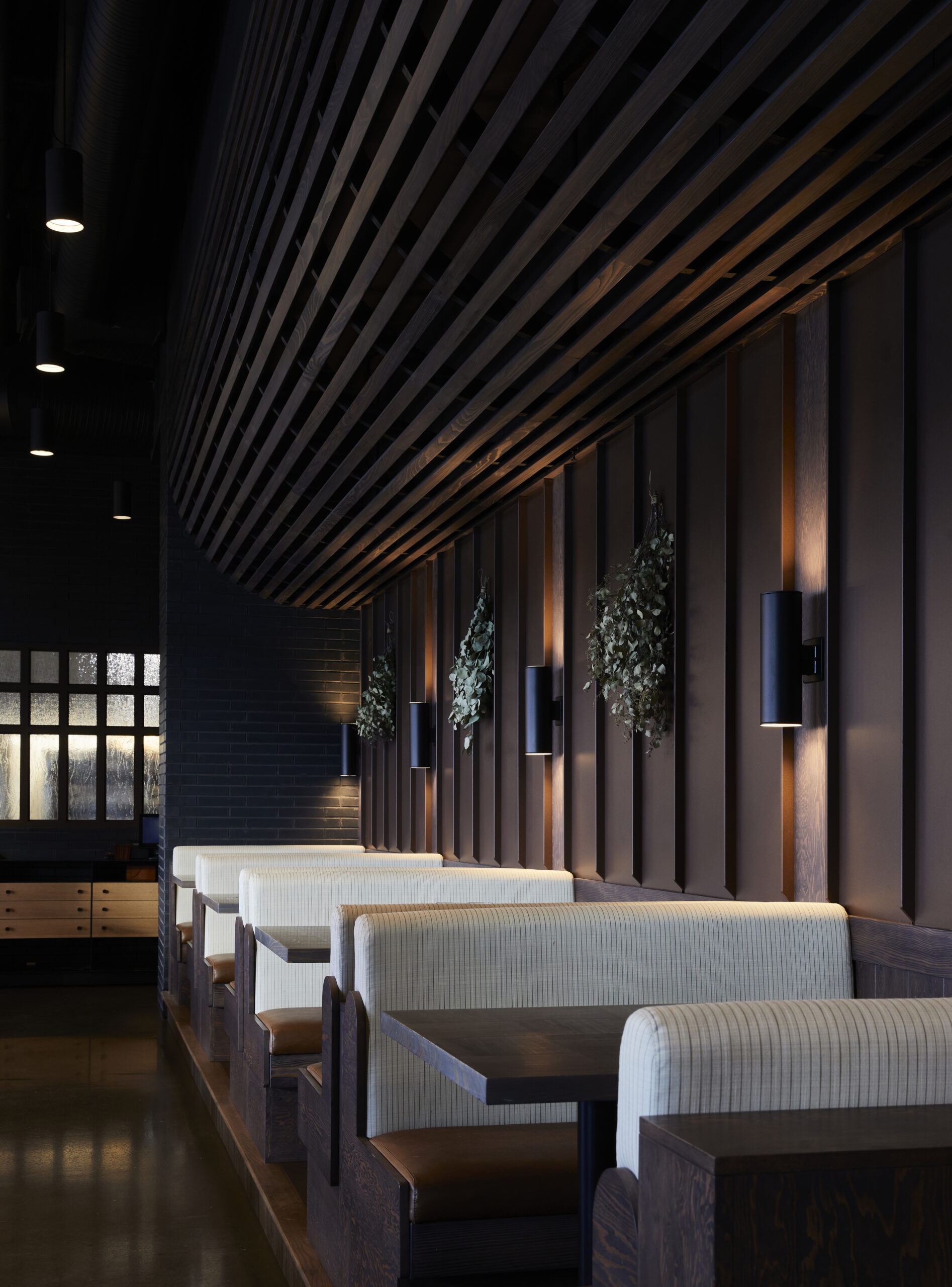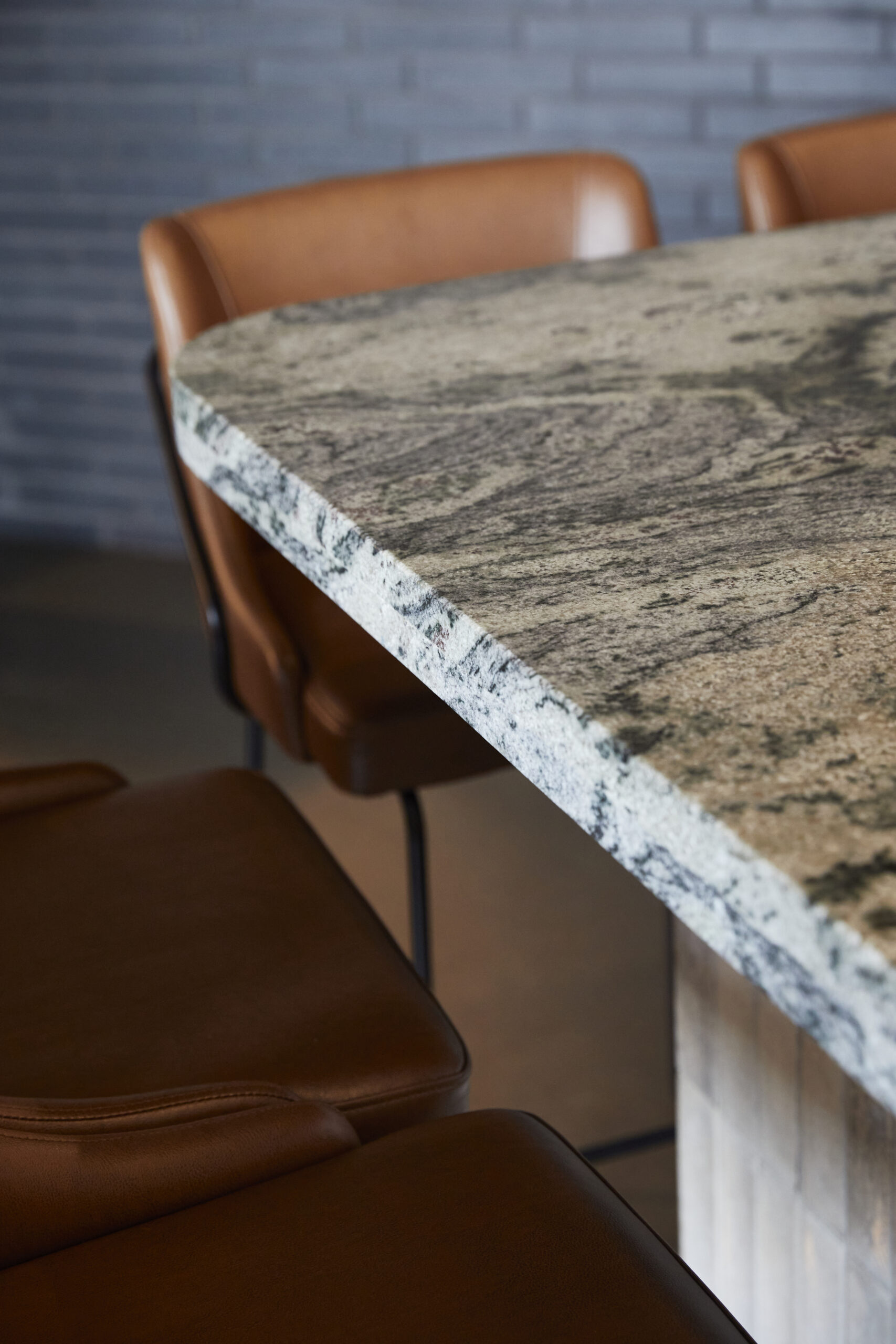 To make the harsh new-build commercial windows seem softer and cozier, Mera used natural-linen drapes and banquette seating in front of them to create layers and bring the eye inward. A slatted-wood ceiling adds character and establishes seating zones, with booths, tables, and a U-shaped bar. A high marble-topped square table with eight leather stools near the kitchen serves as an informal chef's table. A multiuse private dining area, one of Marshall's favourite components, is set against the illuminated wine display and wood slats, and a curtain partition on one side can be opened to extend the space into the main dining room. Wherever a guest sits, they're embraced in stylish and cozy Canadian comfort with a New York twist.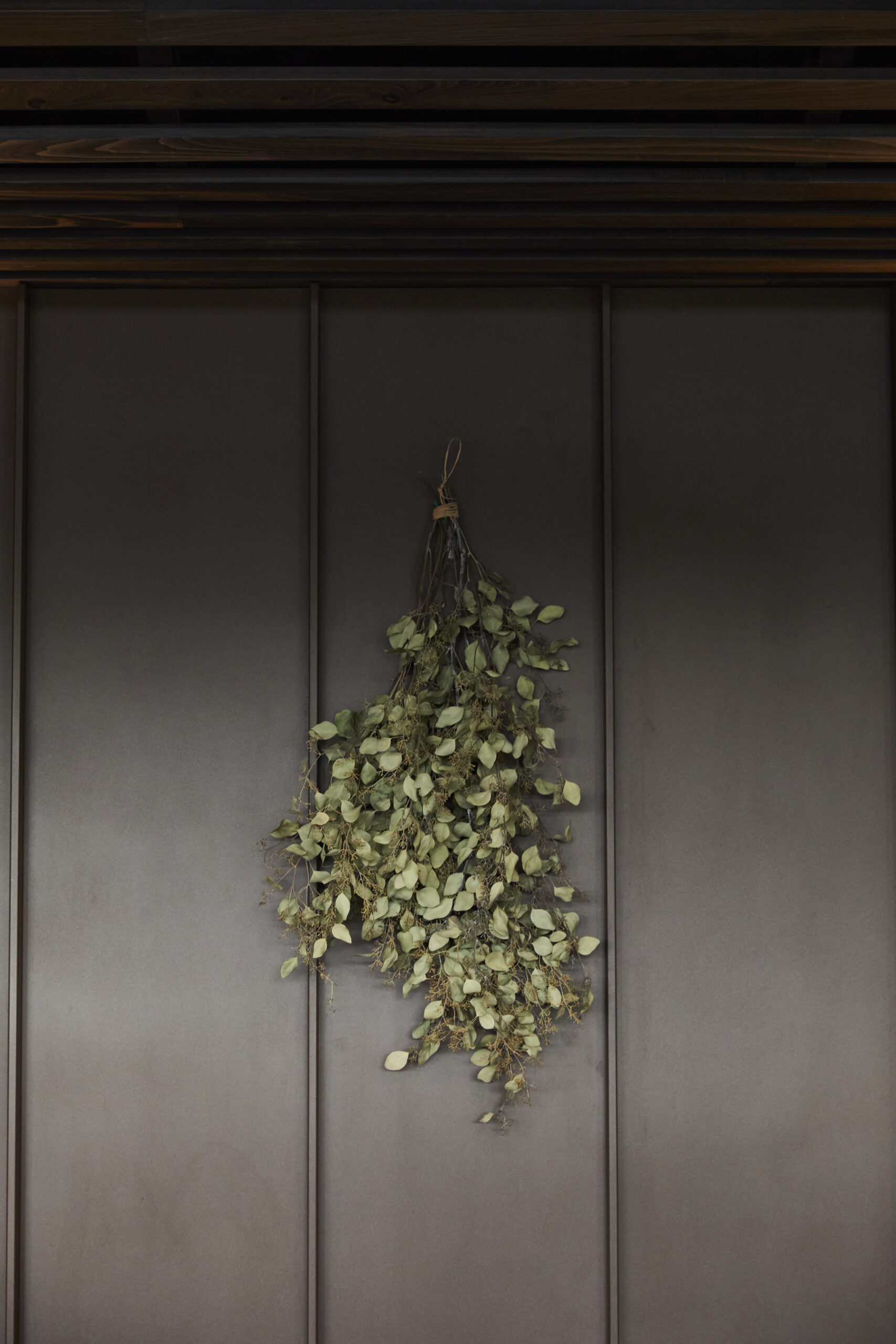 Photography by Colin Way.