An Artful Stay at Joali and Joali Being in the Maldives
Beyond the basic beach resort.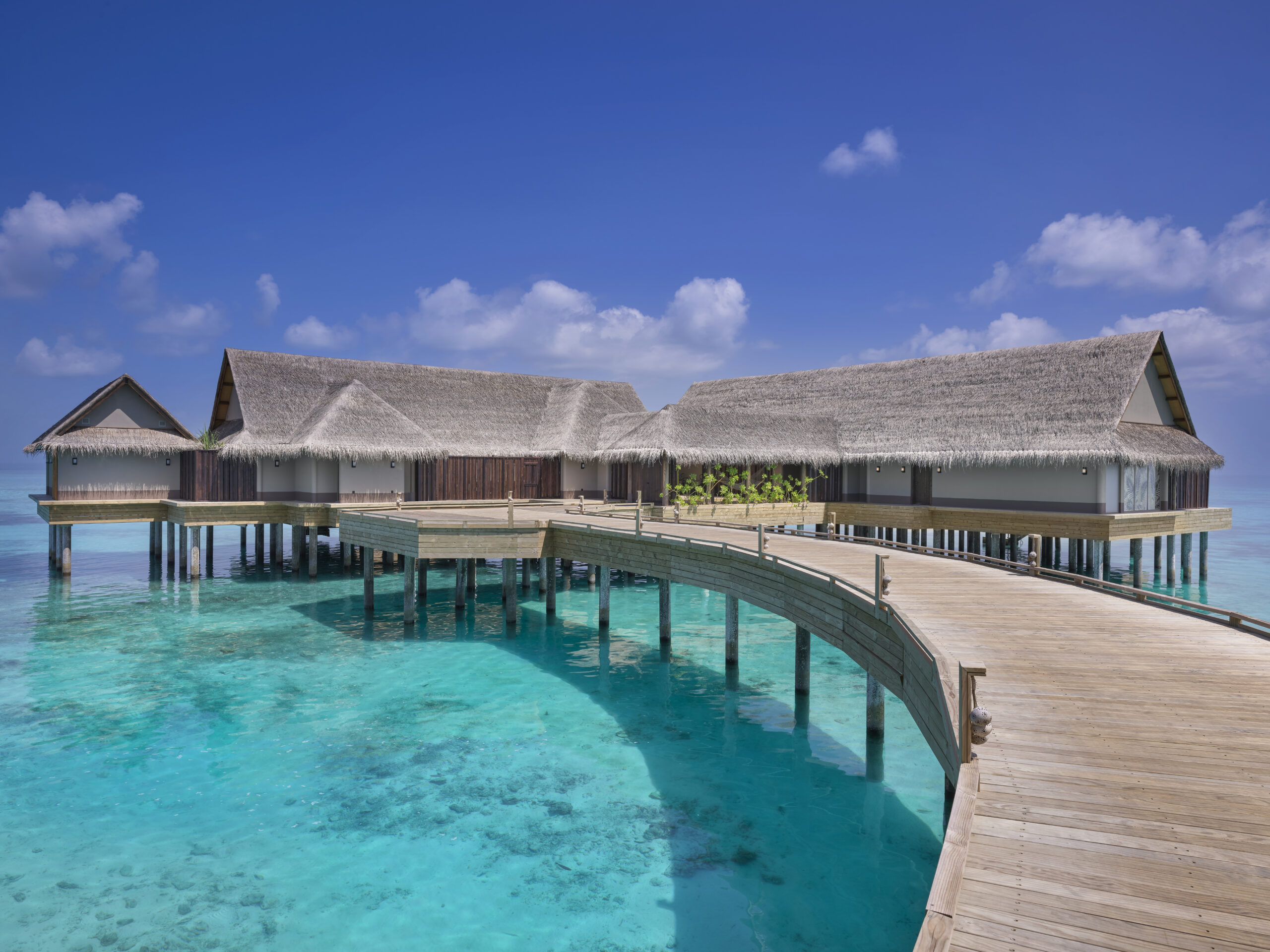 As the seaplane touched down at Joali Maldives, and the staff on the jetty waved to greet me and my fellow passengers, it felt a bit like a White Lotus moment. Fortunately, for me and no doubt for the staff, the similarities ended there. Joali is a luxurious resort in a paradisiacal setting on its own private island in the Maldives, but from the moment I arrived to the moment I left its sister resort, Joali Being, there was no drama.
Each guest at Joali and Joali Being is assigned a jadugar, which means "magician" in Maldivian. My jadugar, Ammaty, was just a WhatsApp message away for anything I needed, from delivering gear so I could snorkel right off my villa to booking me a spot at sunrise yoga in the open-air pavilion. He quickly learned that I don't feel comfortable on a bicycle, the typical mode of transportation for guests, so he gave me a ride in a buggy except when I wanted to walk.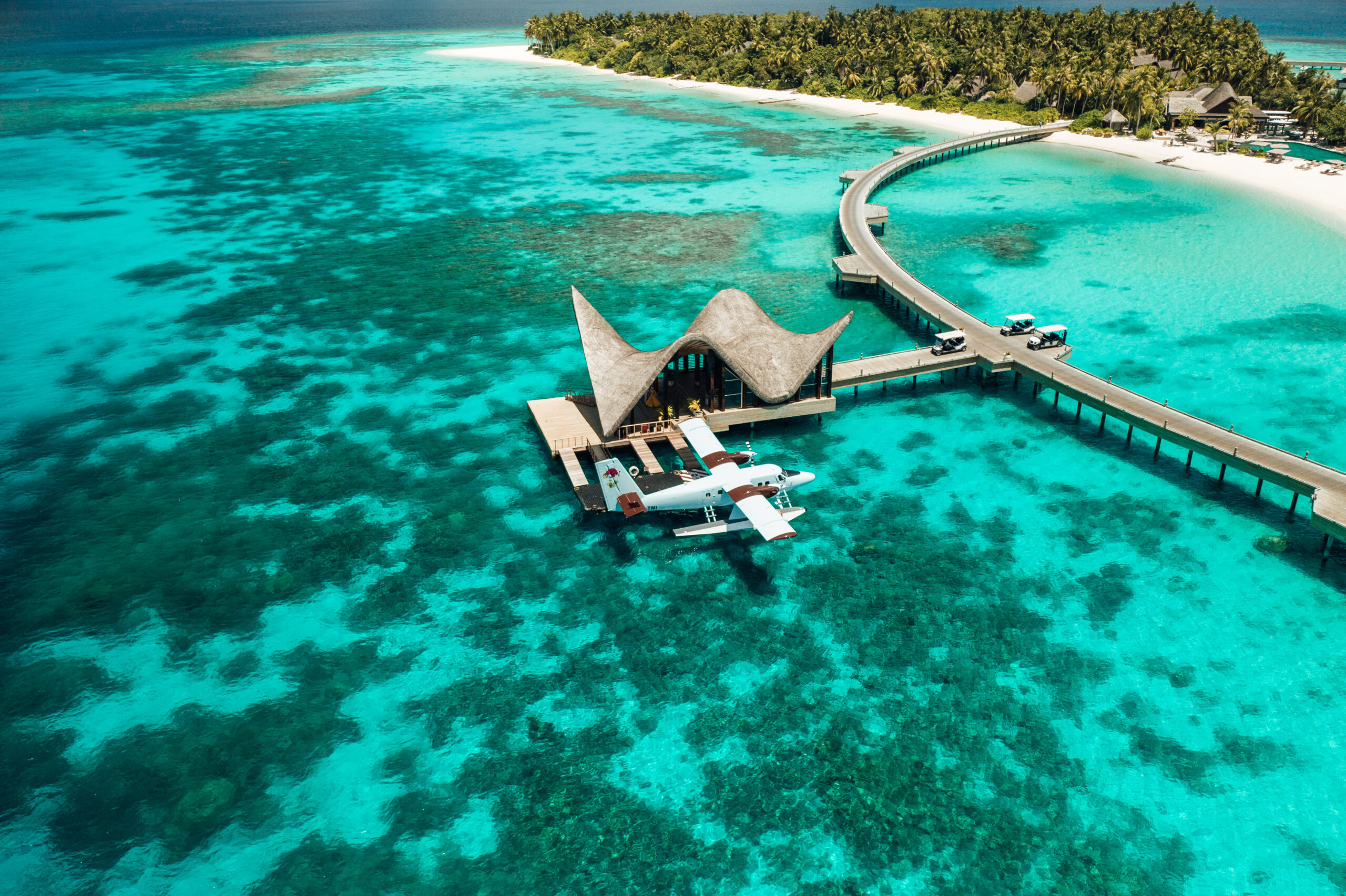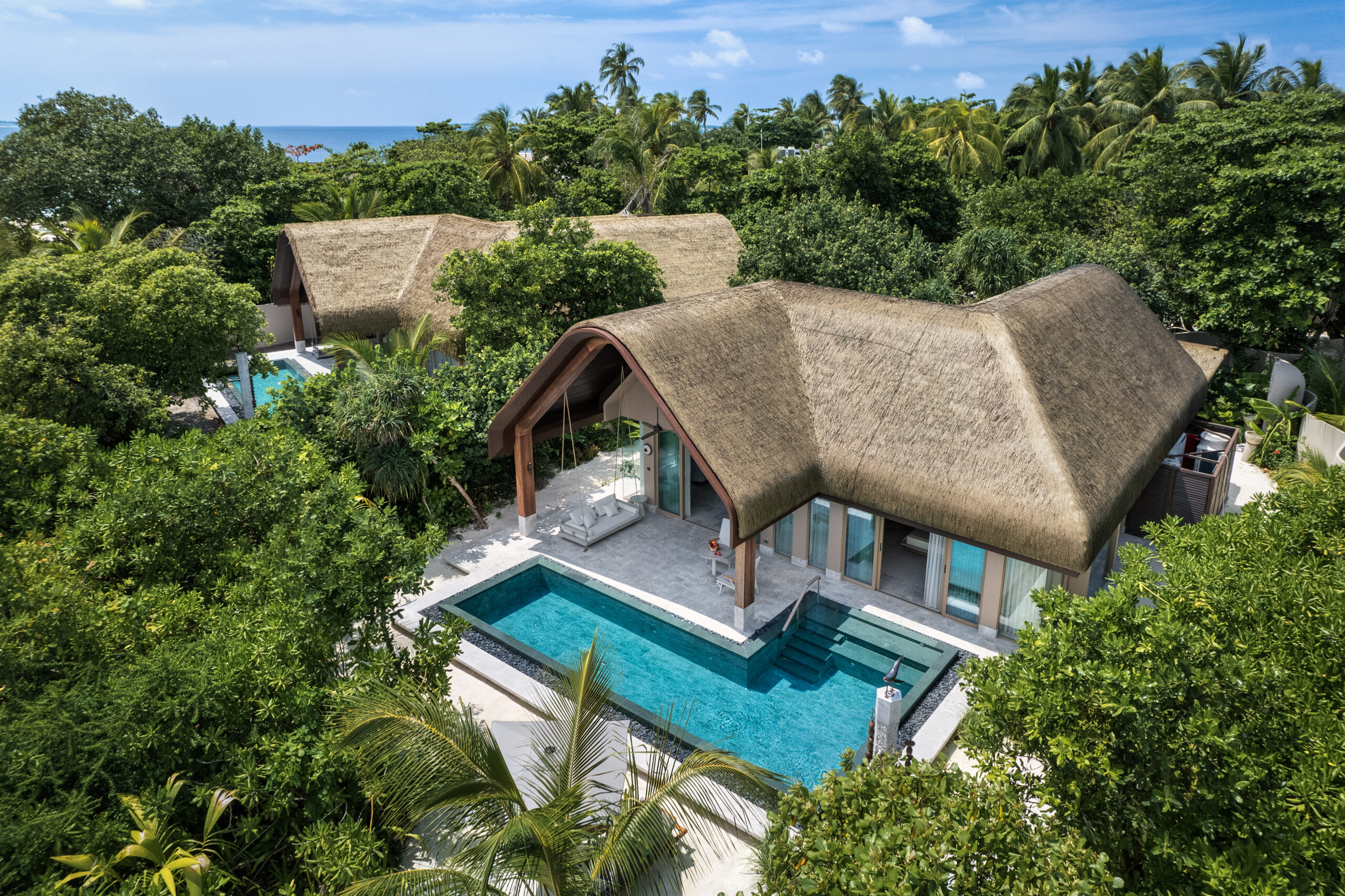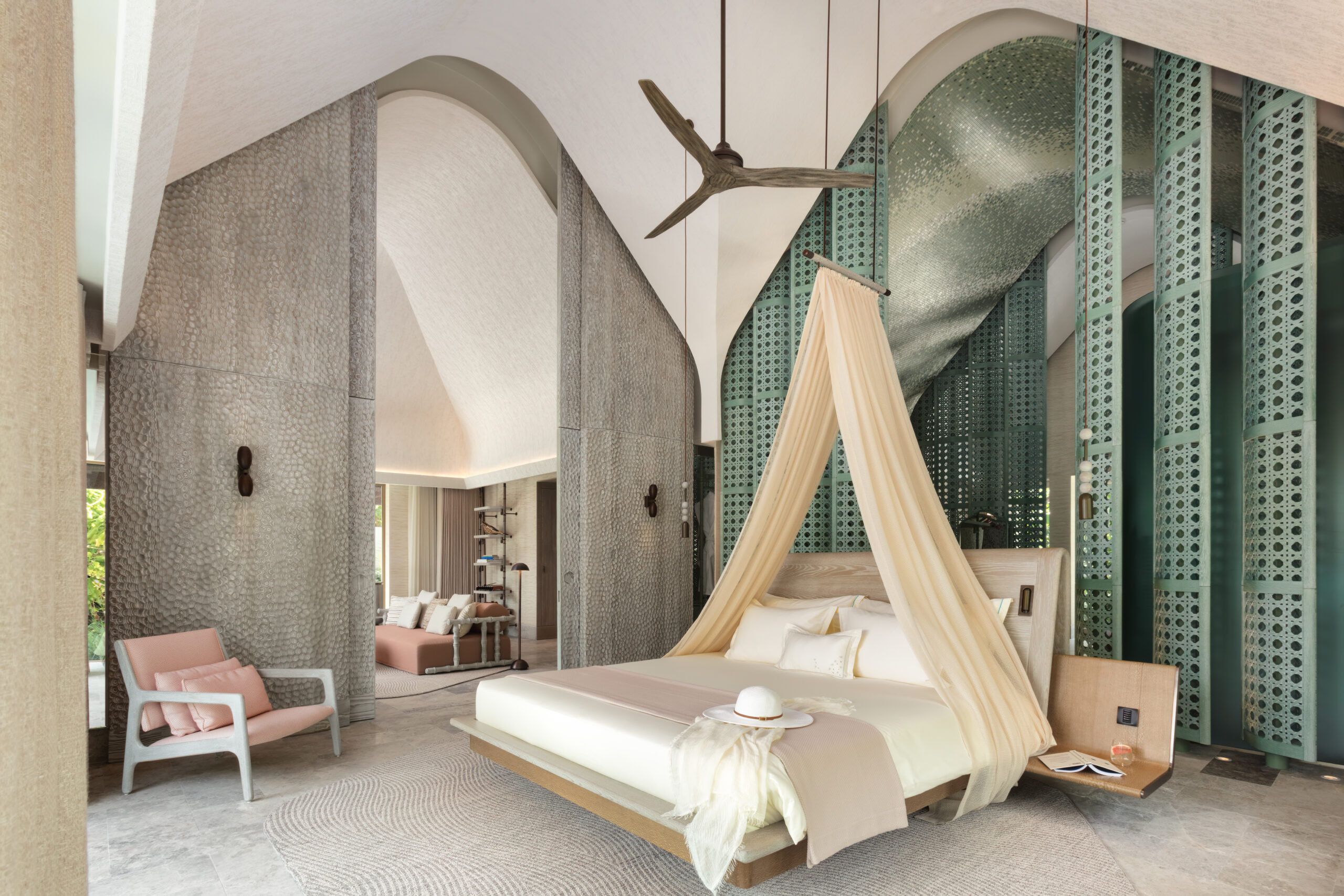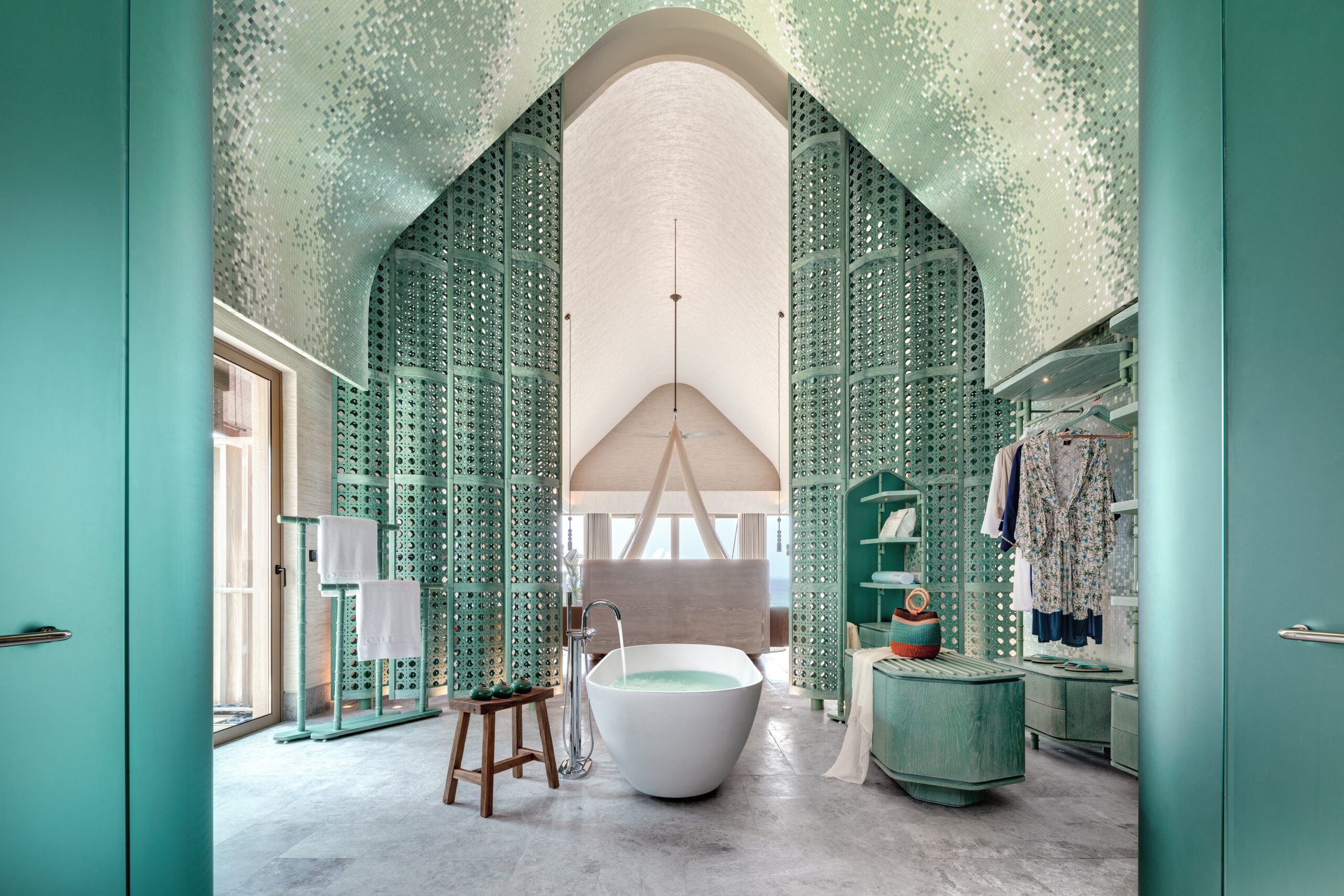 Both Joali and Joali Being are on relatively small islands, so guests never have far to walk or bike. Both resorts have a choice of over-water and beach villas. Upon arriving at my over-water villa at Joali, I thought I must have been upgraded because it felt palatial. With high cathedral ceilings and a distinct but open-plan space composed of a living room, bedroom, dressing room, and bathroom, it was bright and airy, with plenty of space to spread out. But the best part was the outdoor deck with a shaded seating area, a private pool, and a hammock dangling over the turquoise sea.
Though it was tempting to spend all my time in the comfort of my villa, there's plenty to do on the island. After all, Joali is the first and only art immersive resort in the Maldives. Unlike at other luxury resorts, not only can you admire the art, you can also interact with it. One morning, I enjoyed a private breakfast in the Manta Treehouse, perched high on stilts created by South African artist Porky Hefer, who created interactive art pieces for the two resorts. I also did a ceramics class at the art studio with the resort's artist in residence and brought home the mug I glazed. Other activities include a sake tasting at Saoke, the resort's Japanese restaurant, planting coral with the resident marine biologist, and relaxing by the main pool or at the spa.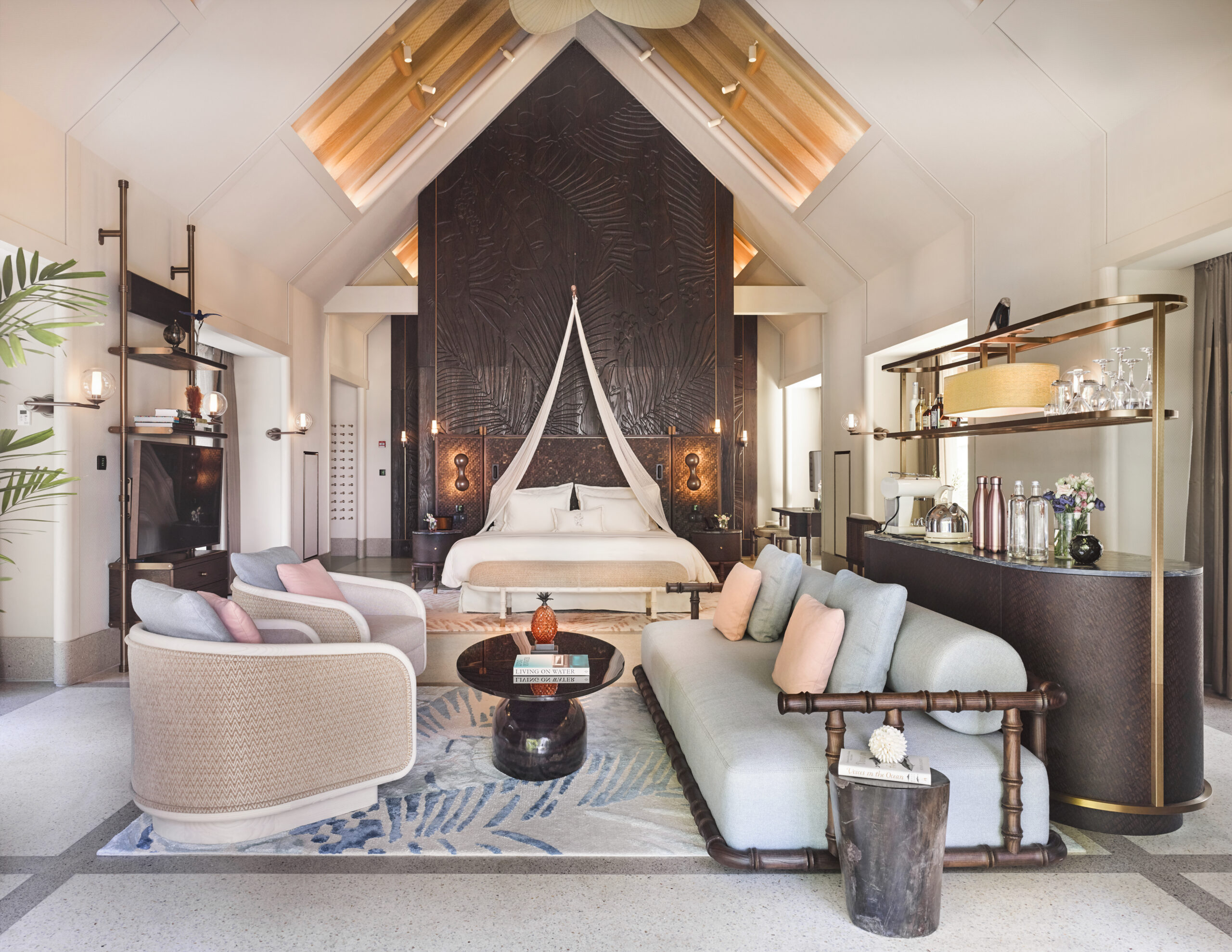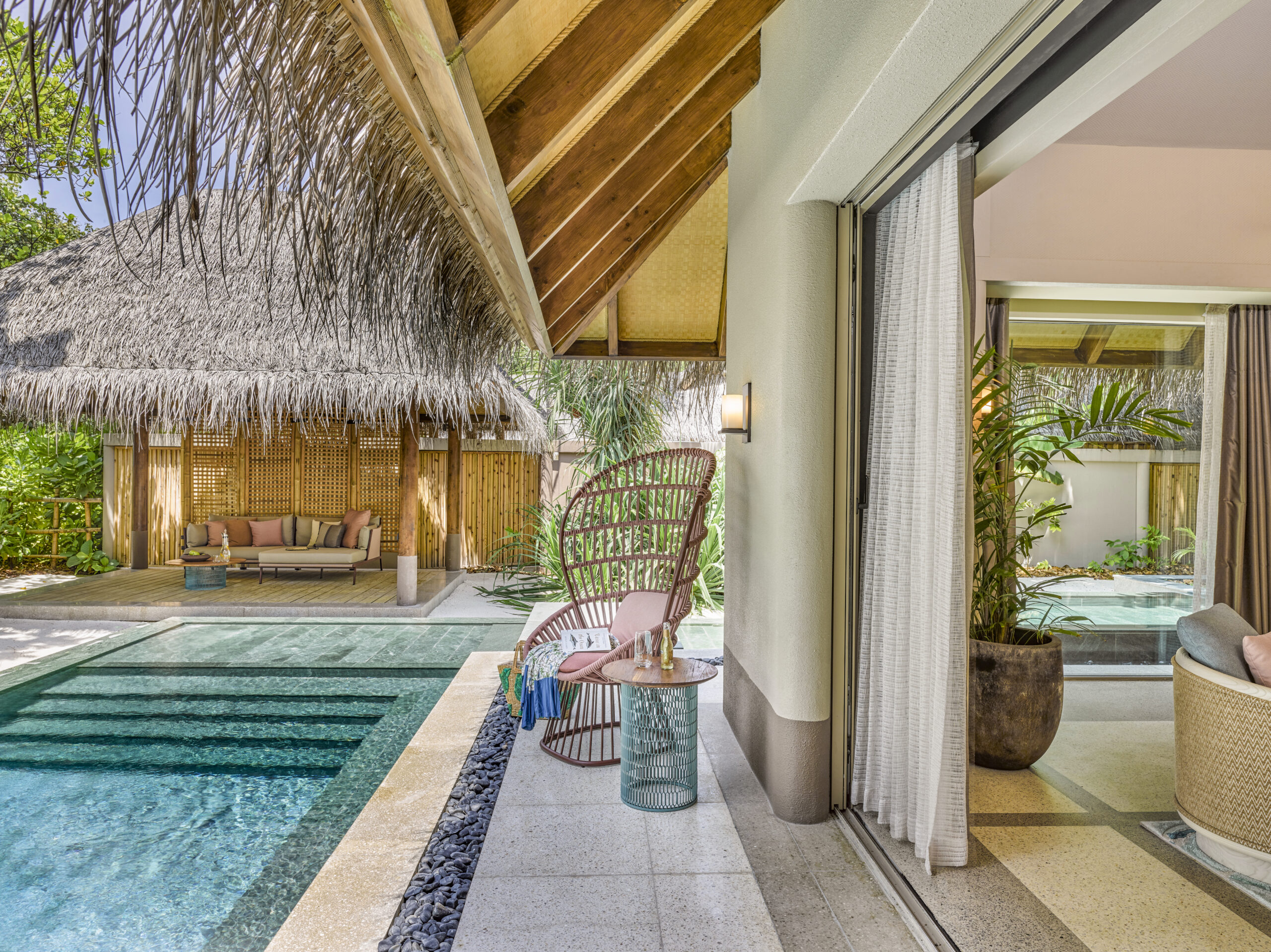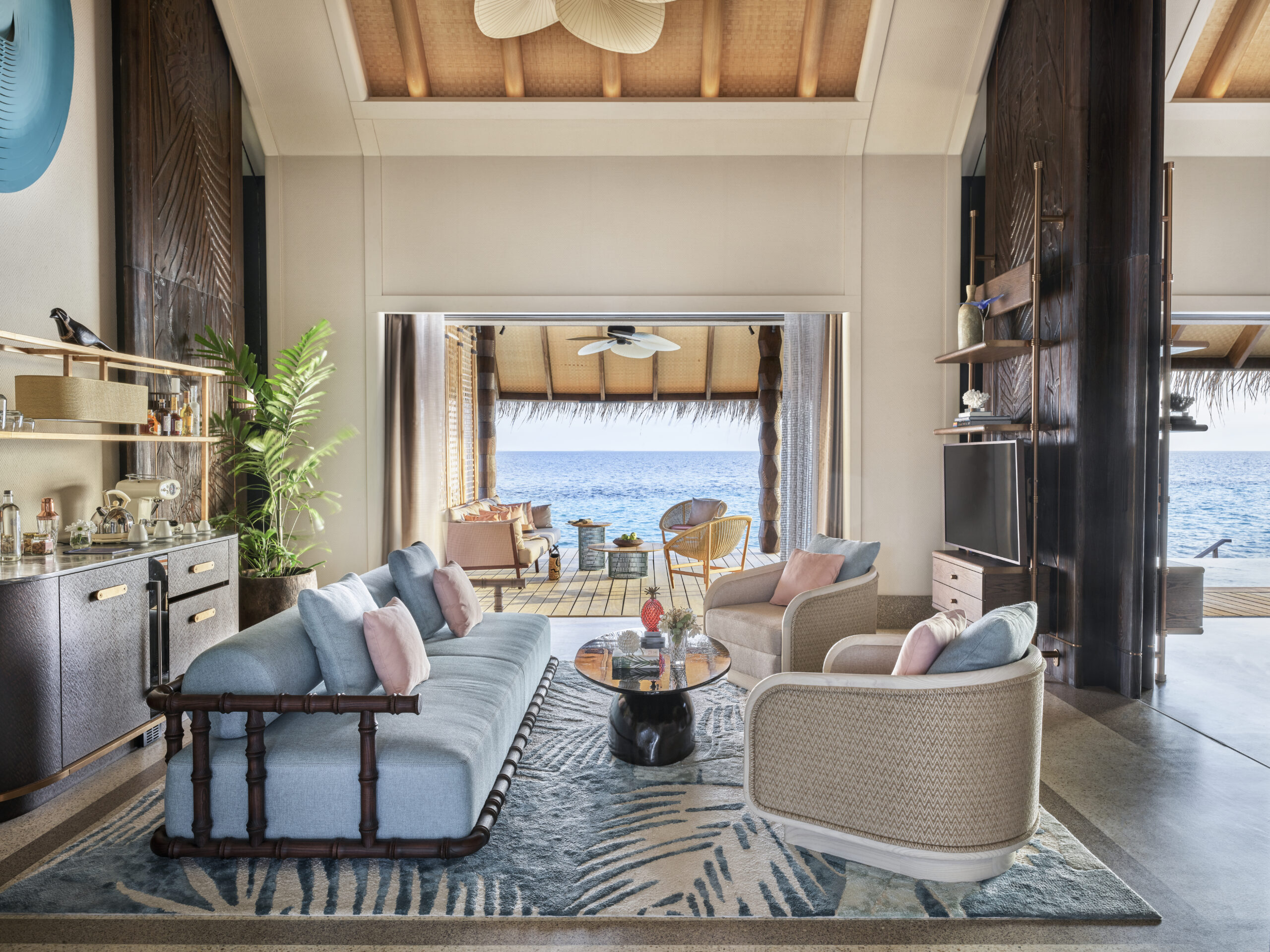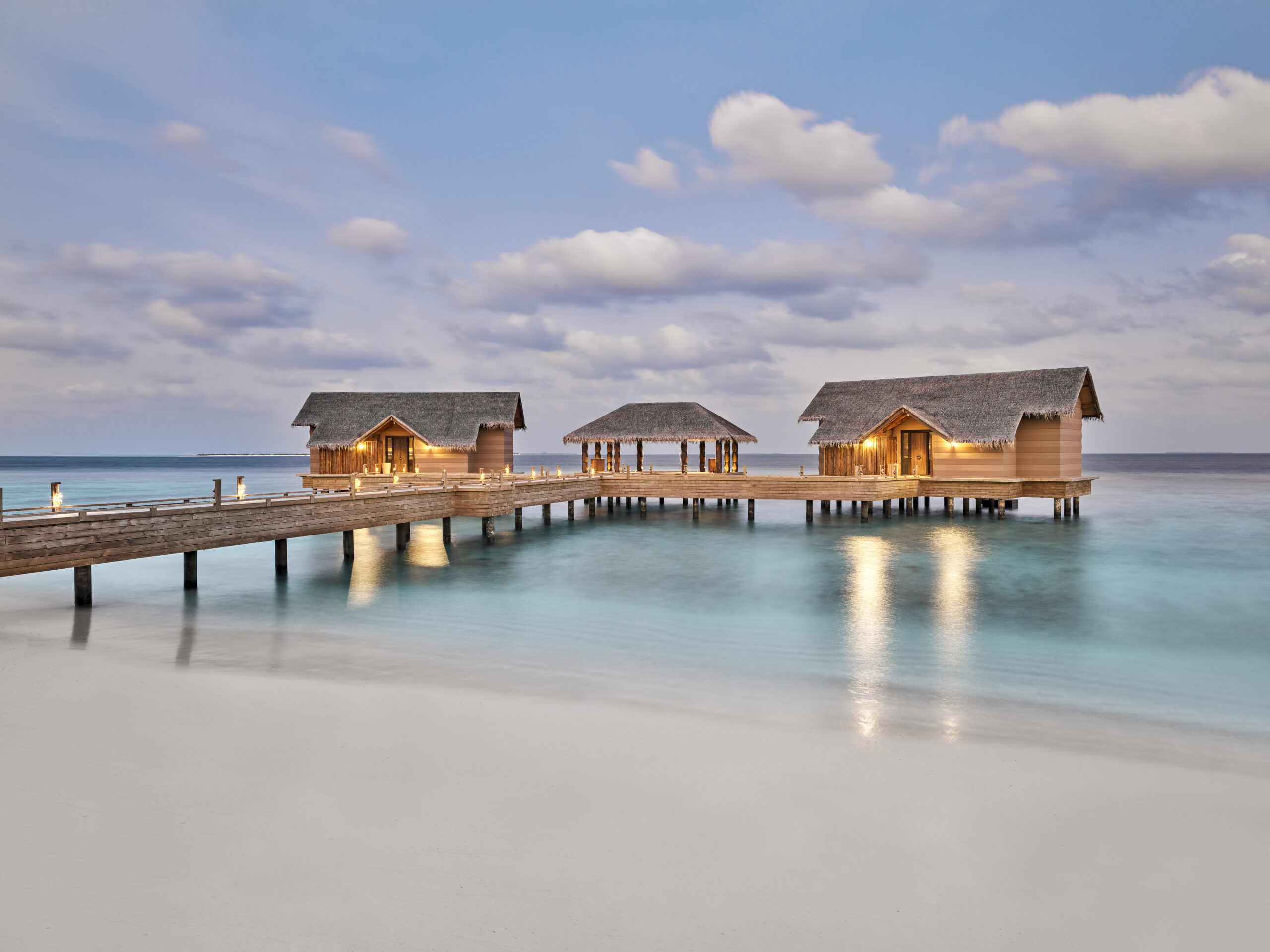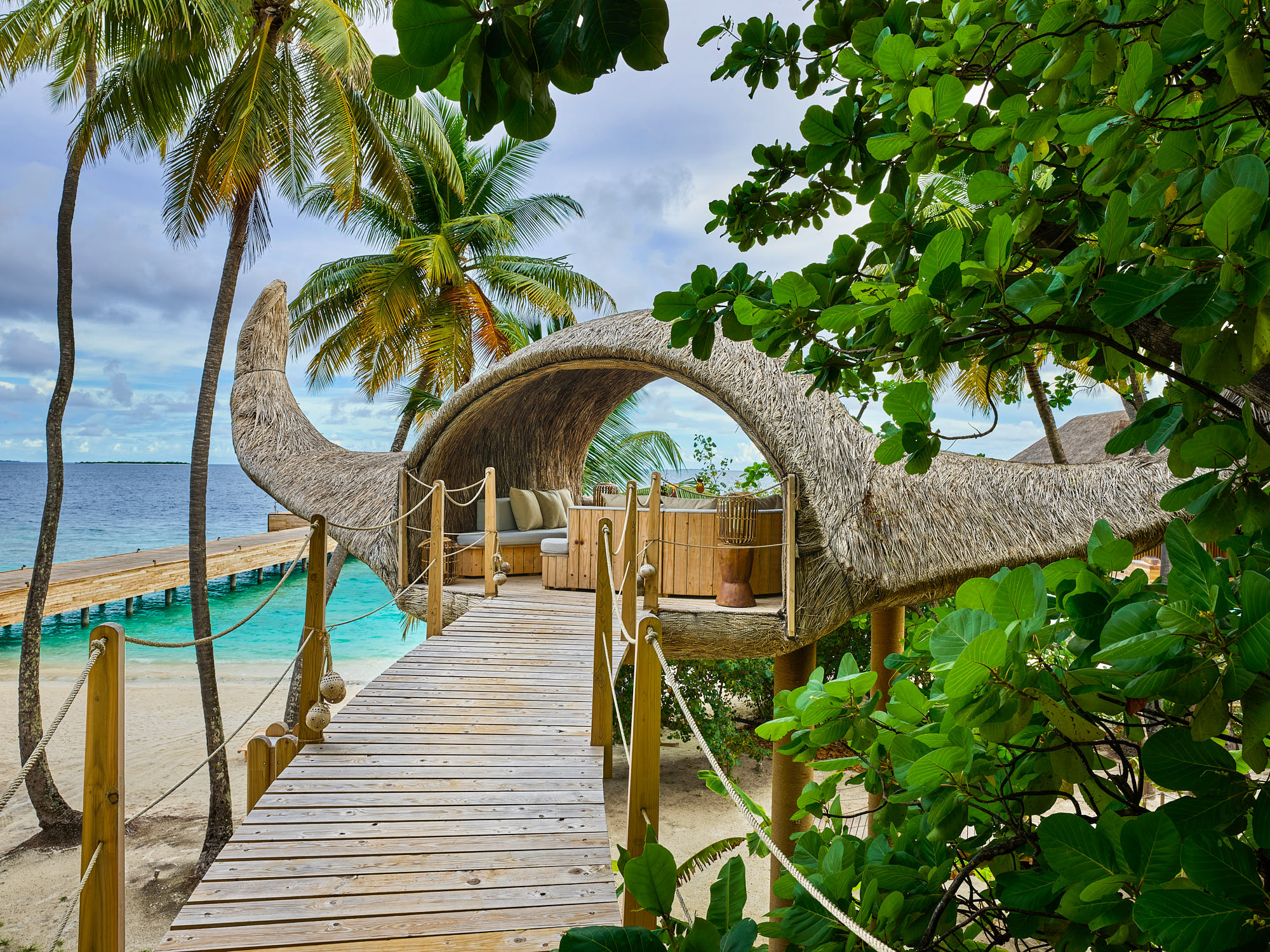 After three blissful days at Joali, a speedboat whisked me off to Joali Being, which focuses on wellness. Before you visit, you complete a questionnaire about your habits and where you feel you need to improve. Upon arrival, you meet with a specialist, who does an integrative lifestyle assessment and places you in one of four pillars (mind, microbiome, skin, or energy), which guides your itinerary and treatments.
I was placed in the mind pillar, so my stay focused on mindfulness. I had an upper body massage to relieve stress in my neck and shoulders, practised yoga in an open-air pavilion, and tried a Japanese watsu treatment, which involves floating in a pool while a practitioner stretches your limbs and contours your body. Additional cutting-edge wellness treatments include cryotherapy: exposing your body to subzero temperatures to improve circulation, boost metabolism, and even treat insomnia.
While Joali is art-focused, Joali Being has a sound garden with oversize wind chimes, a huge xylophone, and other instruments to play. There's also a turtle-shaped treehouse by Porky Hefer, where guests can relax, read a book, or take in the views.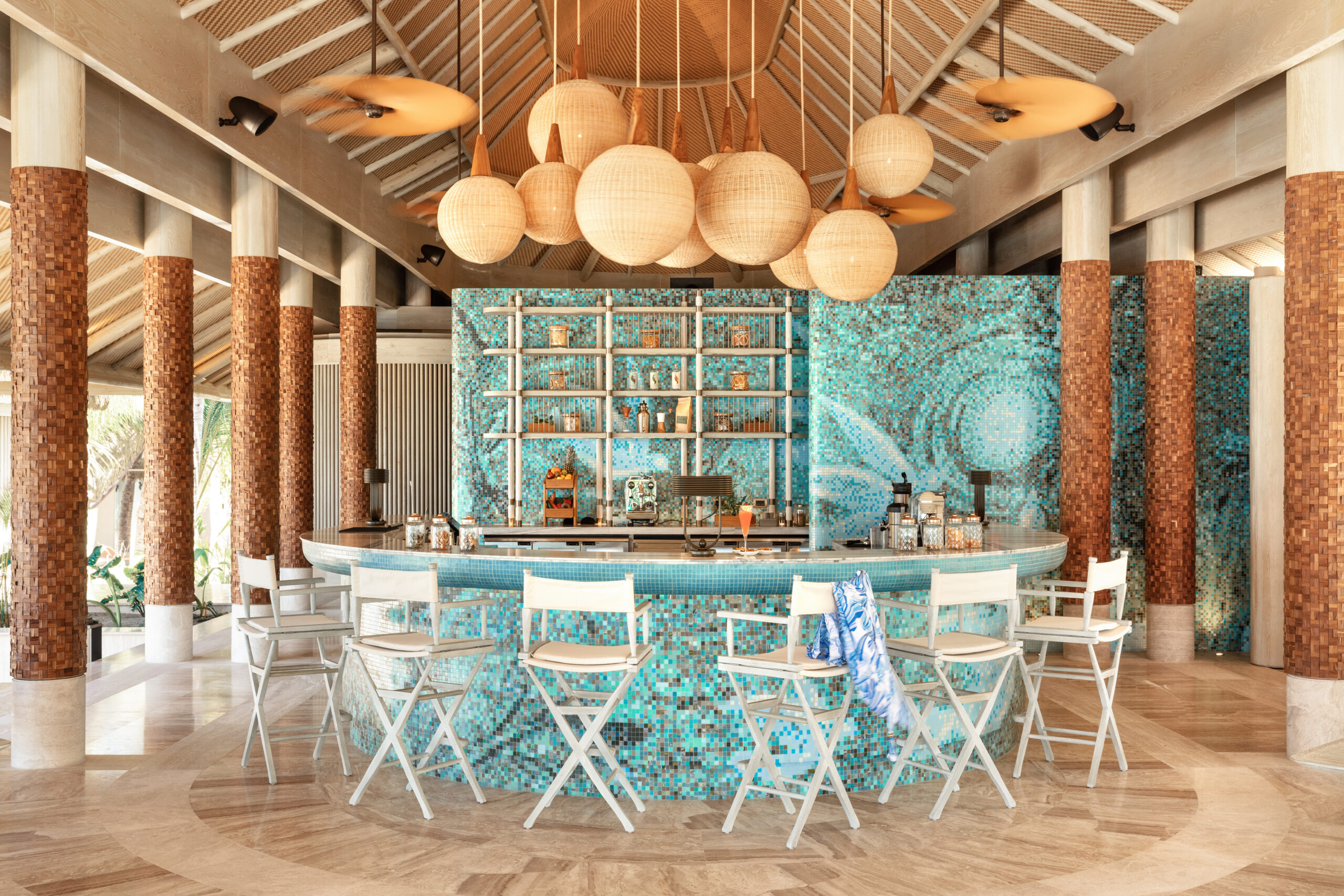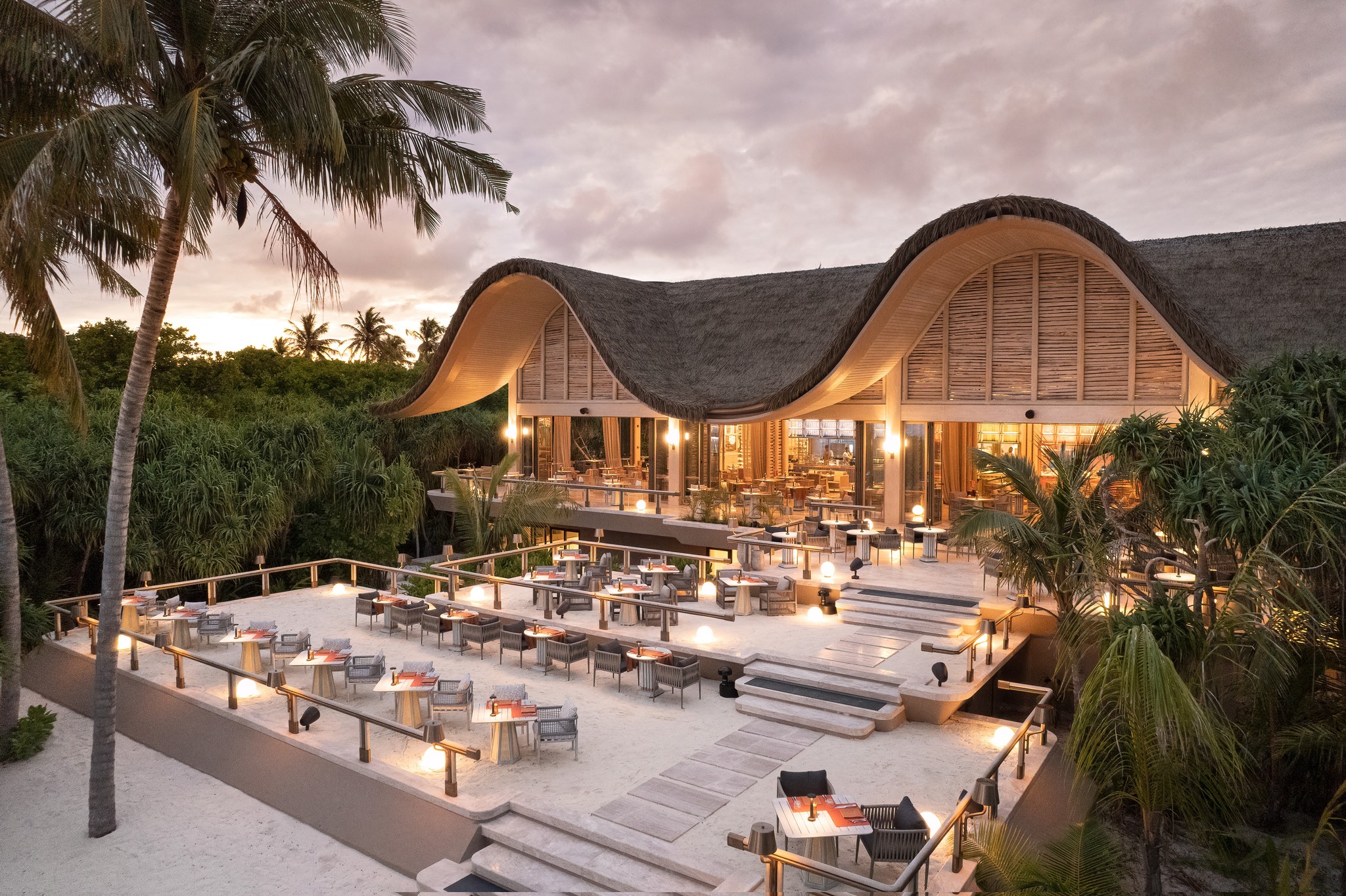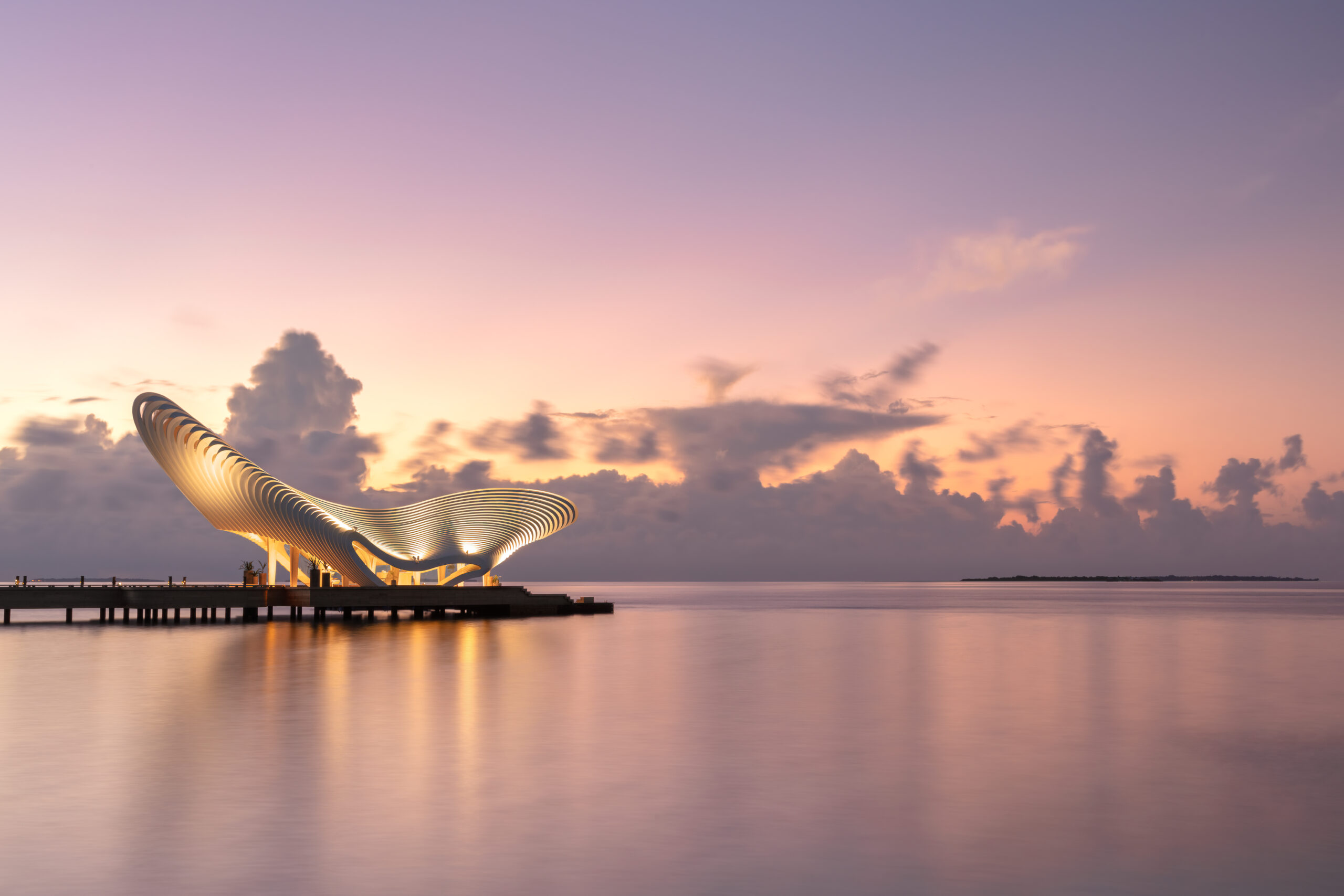 Both resorts were created by Turkish entrepreneur Esin Güral Argat, who fell in love with the Maldives and wanted to do something unique in the area. They're located in the gorgeous Raa Atoll and were built using biophilic design principles, which embrace nature and sustainability. Joali has a glass water-bottling plant certified by EarthCheck, runs a coral reef restoration project, and has won a sustainability award from the president of the Maldives.
Both resorts have initiatives that support the local community, including collaborating with the Olive Ridley Project and launching the Women in Art program, which empowers women through the arts. Though you could simply relax and enjoy everything the resorts have to offer, Joali and Joali Being show that tourism can be a force for good: through the arts, sustainability initiatives, and community-focused projects. And that is a great reason to travel.