Diamond Christmas Crackers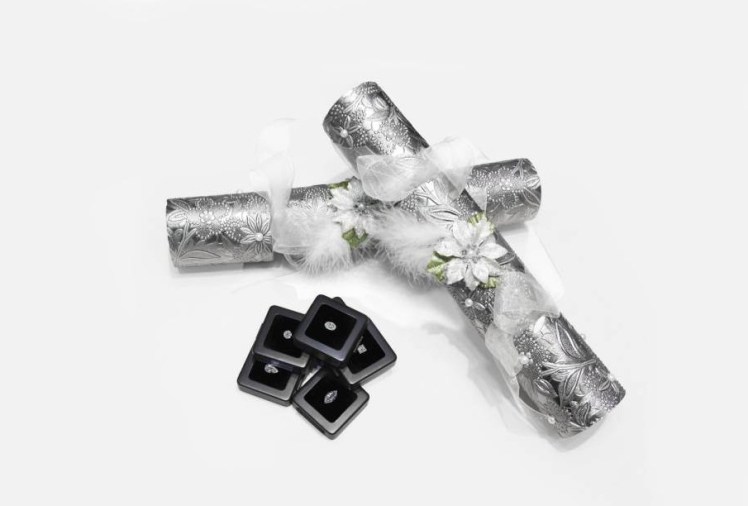 Usually, when popped, the tubular body of a Christmas cracker releases a tumble of cheap and cheerful knick-knacks: a plastic ring, a lame joke, a paper crown for your uncle to comically forget he's wearing when he begins to boozily pontificate about the state of the world. Yet that will not be the case for those who discover jeweller Tresor Paris' diamond-filled crackers on holiday tables. The six lucky revellers who open these luxe novelties will walk away with over $1-million worth of white diamonds between them (the luckiest will nab a three-carat pear-cut diamond, although the rest are nothing to scoff at). The crackers themselves, the first of their kind in the world, are crafted by England's 22-year-old House of Crackers out of imported, silver-embossed Indian paper and adorned with white goose feathers. An elevated party favour, indeed.
Photo by VeryFirstTo/TresorParis via REX Shutterstock.