Design Space: Josafat Zalapa by FMA
Old meets new at a Mexican omakase restaurant.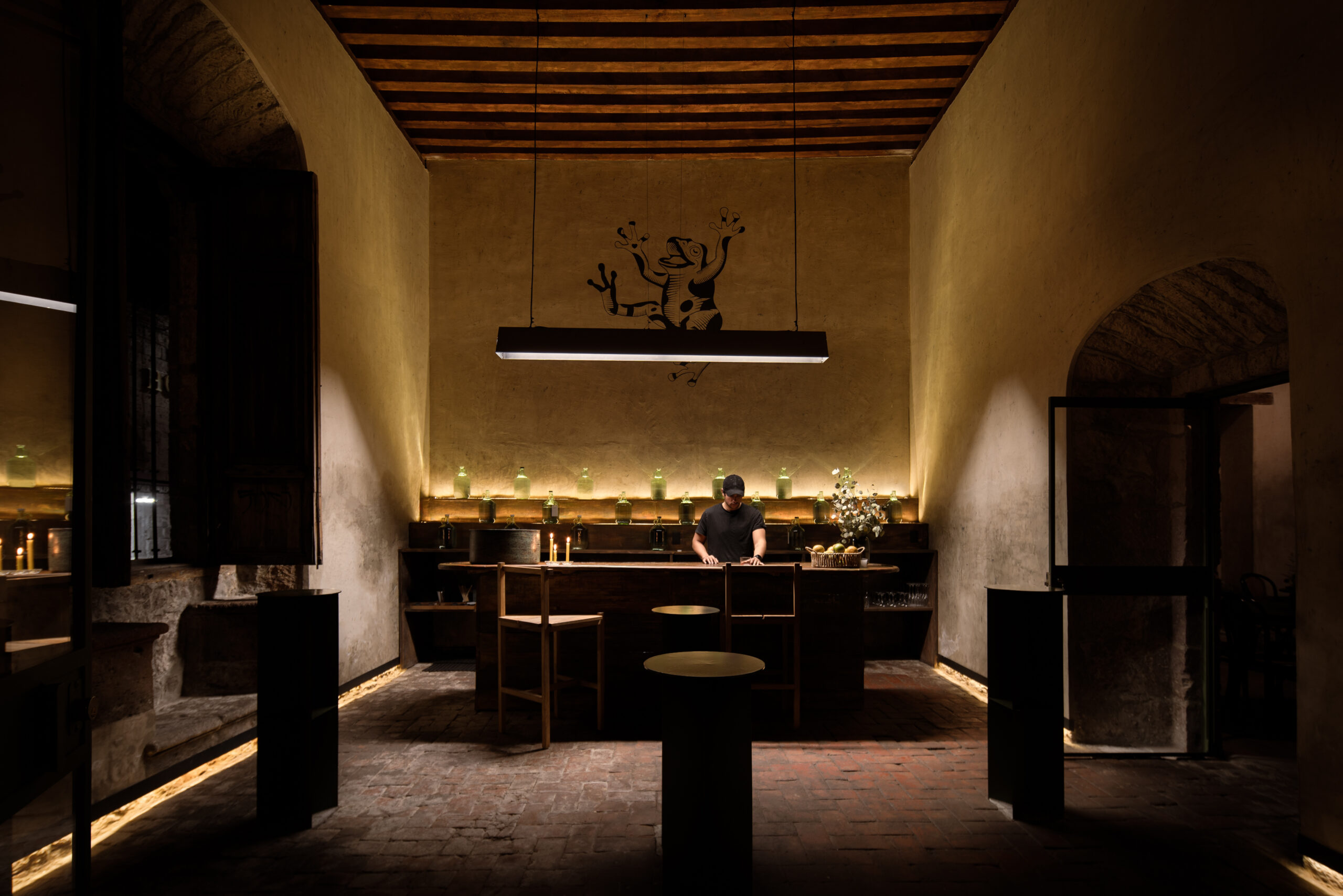 In Morelia, a four-hour drive west of Mexico City, a new restaurant marries old and new. The 807 square feet that make up Josafat Zalapa are designed to embrace the restaurant's culinary principles, putting the emphasis on the food. Josafat Zalapa brings the Japanese idea of omakase, which means "I leave it up to you" and refers to a menu chosen by the chef, to Mexican fine dining. Because of this, local studio FMA, founded by architect Francisco Méndez in 2018, put the chef at the centre of the space, cloistered in a rectangular bar.
Blending unlikely pairings is a theme at Josafat Zalapa. The contemporary restaurant is in a 19th-century house in Morelia, a UNESCO World Heritage site thanks to its plethora of historic buildings. Though the chef makes Mexican dishes, like smoked picaña with mole and Morelian tuna gazpacho with passion fruit, the design reflects the restaurant's Japanese influences in its minimalist approach, light wood, and references to the natural world.
The main room features the chef's bar, with a second, lower tabletop made from a long wooden board skirting it. Pulled up to it are 20 custom-designed chairs by Axoque Studio, featuring a simple silhouette erected with square wooden rods and a double-slatted wooden seat. A towering, sculptural, stripped tree is secured to one corner of the bar, looming over the otherwise mostly symmetrical space and encouraging diners to reflect on the passage of time. High overhead, rough-finished wooden beams run horizontally along the ceiling.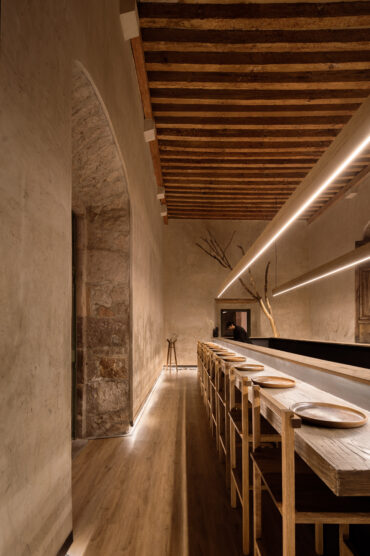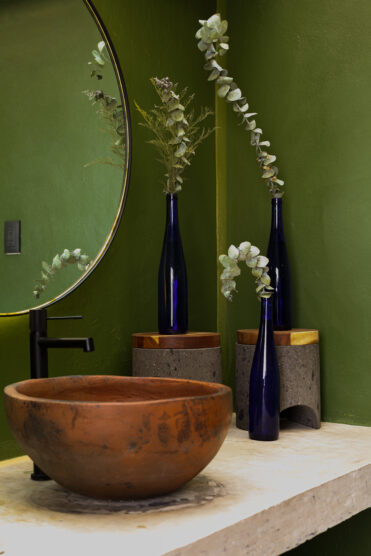 Tall limestone walls give way to grand arched doorways and windows. One doorway leads to a secondary room with a wooden bar, this time finished in a darker stain, backed against one wall. Three chairs, twins to the ones in the dining room, tuck into the bar, and illuminated wooden steps against the back display large green jugs. Both rooms are adjacent to the entryway courtyard.
The FMA team paid special attention to the lighting, using custom linear fixtures running along the floor and hanging parallel to the bar to create a moody, introspective atmosphere that spotlights the building's history.
Completed last year, Josafat Zalapa lives up to its goal of honouring the structure's original architecture while breathing fresh, contemporary life into it. Situating the chef at the centre of the dining room turns food preparation into performance, and the space's subdued palette allows Josafat Zalapa's colourful dishes to shine.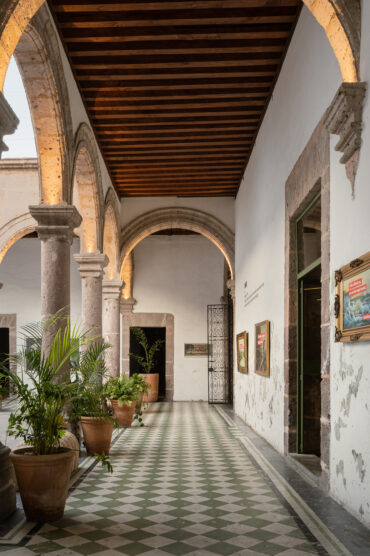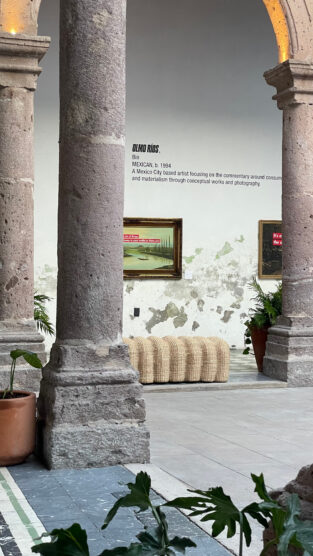 Photography by César Belio.