Chic Regality at Belfast's Harrison Chambers of Distinction
Boho boutique in the Queen's Quarter.
The Harrison Chambers of Distinction is a 16-room Victorian masterpiece where every wall, every room, and every nuanced corridor has an enigmatic aura that will enchant you immediately upon arrival.
With an electric personality and eclectic flair, tirelessly inviting and sincerely cordial owner and operator Melanie Harrison personifies Belfast. Her personable nature reflects the work she put into reimagining the Harrison Chambers of Distinction and creating a vibe that envelops you like a warm embrace. Inspired by Belfast's rich history, she uses every square inch to passionately celebrate its cultural contributors through the centuries.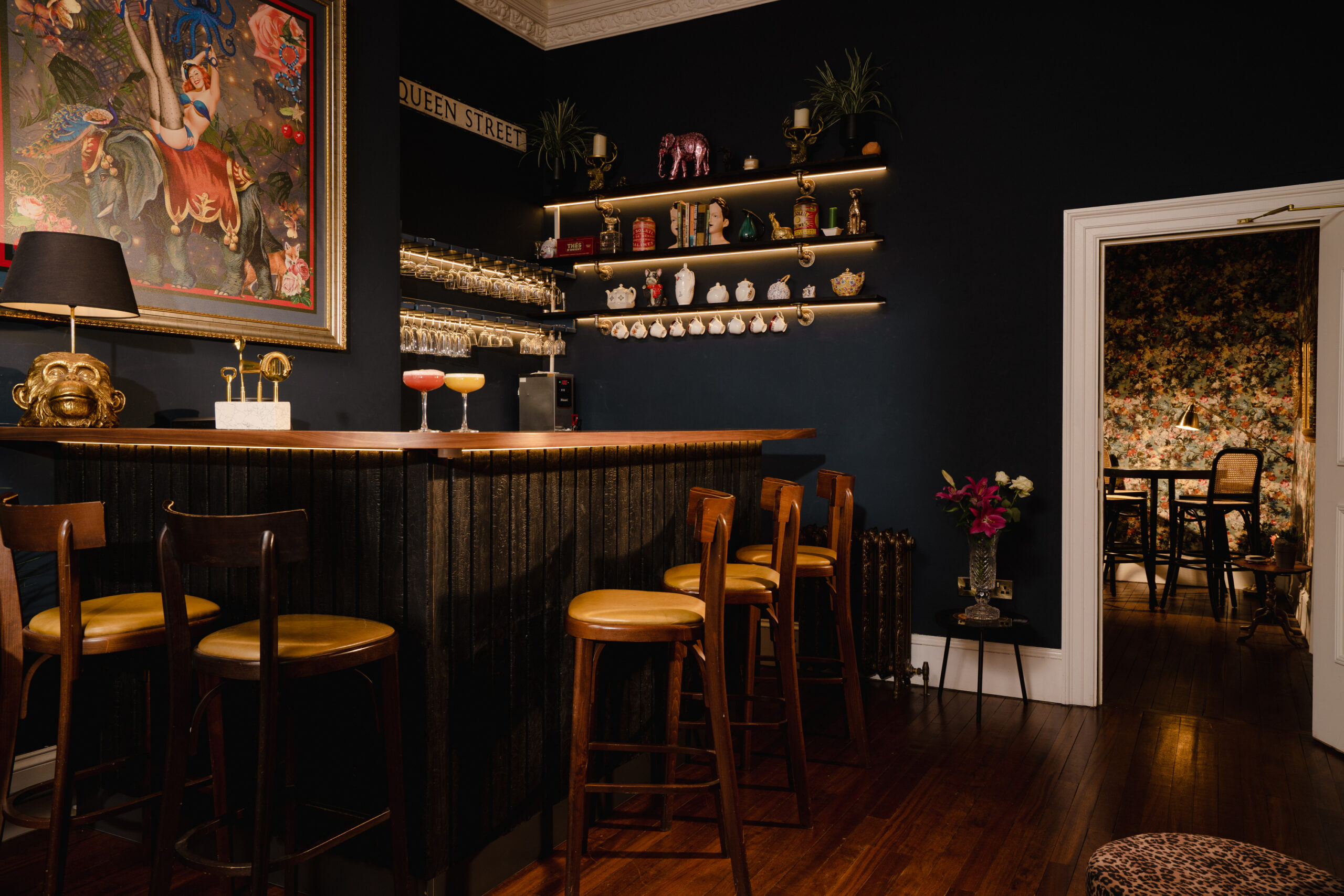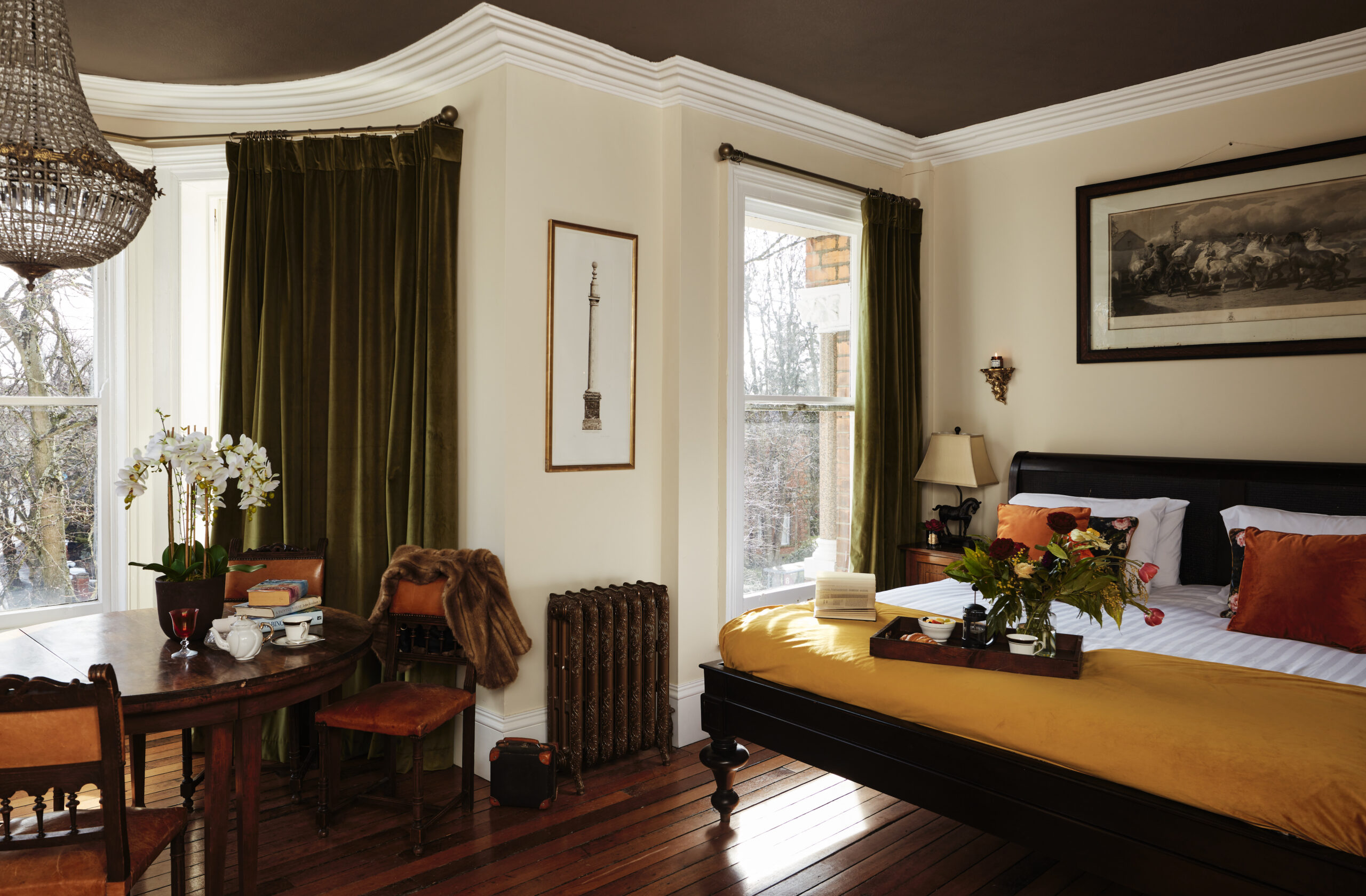 Located steps from the Botanic Gardens, Lyric Theatre, Grand Opera House, and Queen's University, the former merchants' residences have hosted everyone from scholars to scoundrels since 1879. Each of the 16 quirky, playful, and stylish suites is individually themed based on creative legends with links to Belfast.
Elegant and luxurious with breakfast delivered in-suite upon request, the Aristocrat Suites include the Bronte with a full four-poster bed, chandelier, and even a card table, while the Yeats offers soft florals, a freestanding bath, and panoramic views of Malone Road.
An ode to Belfast's most famous author, the CS Lewis suite celebrates the life and works of the scholar who penned The Chronicles of Narnia. Enjoy a glass of wine in front of the original 1879 fireplace with a book from your own mini library, and rest easy in your mahogany sleigh bed.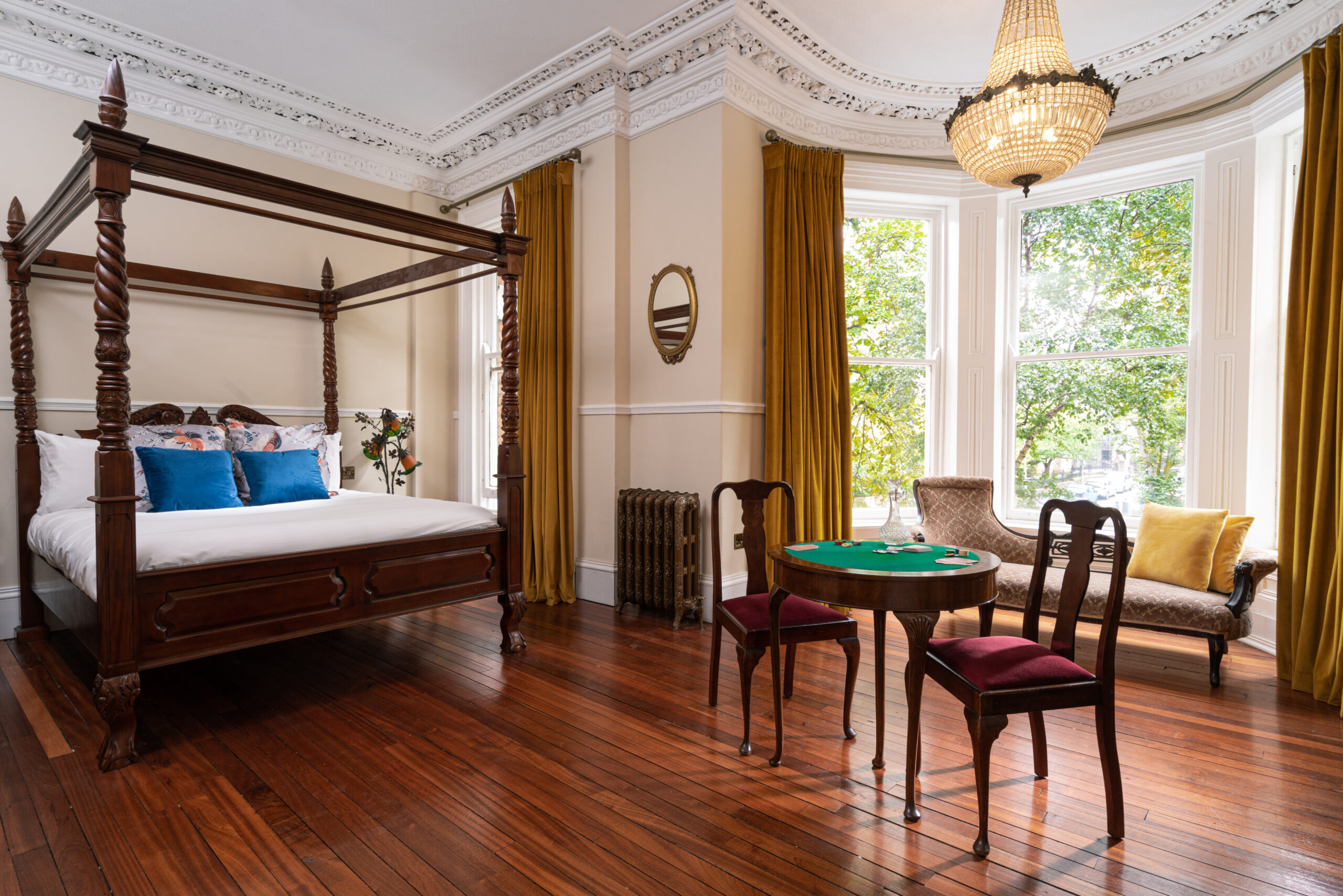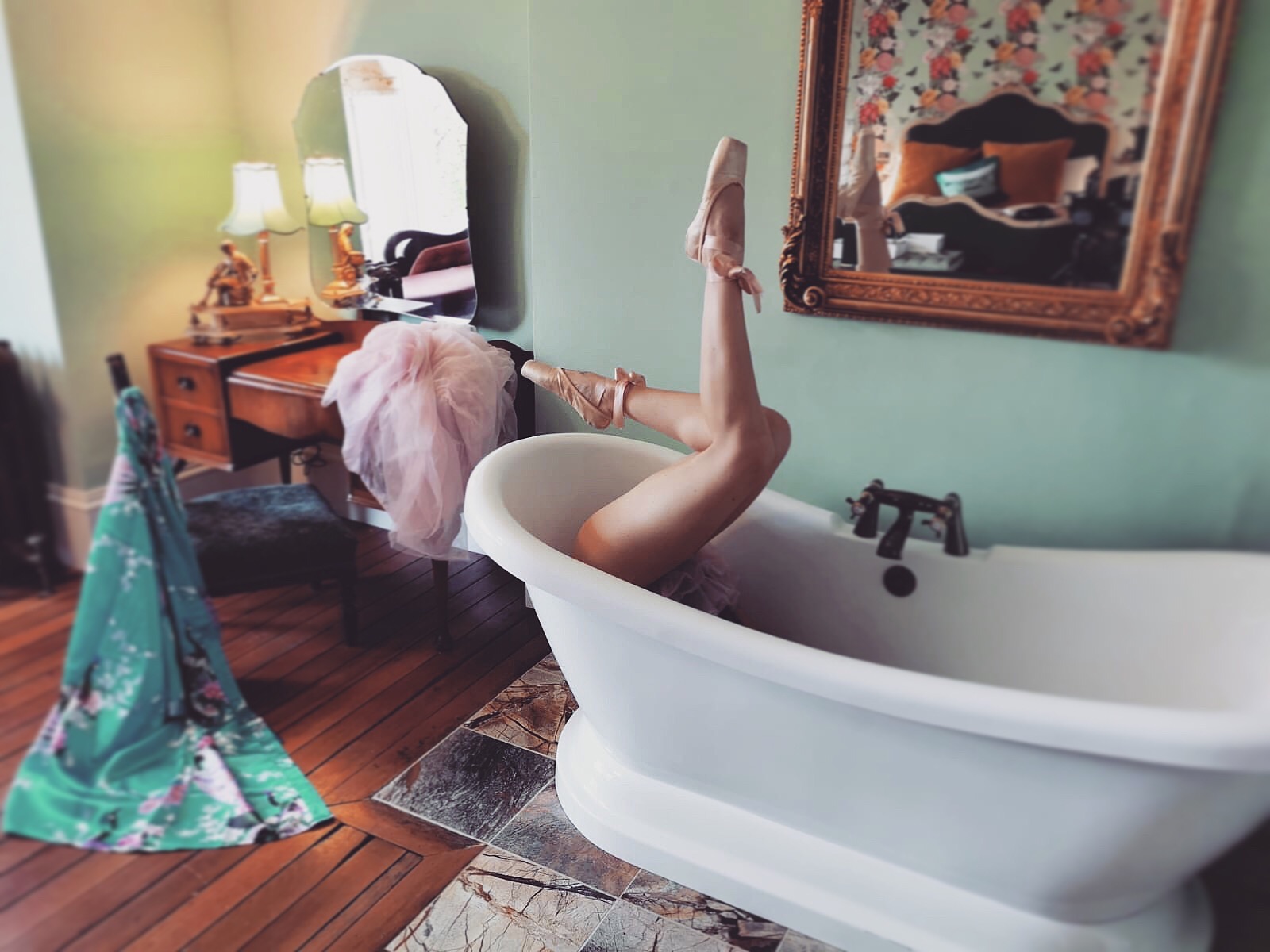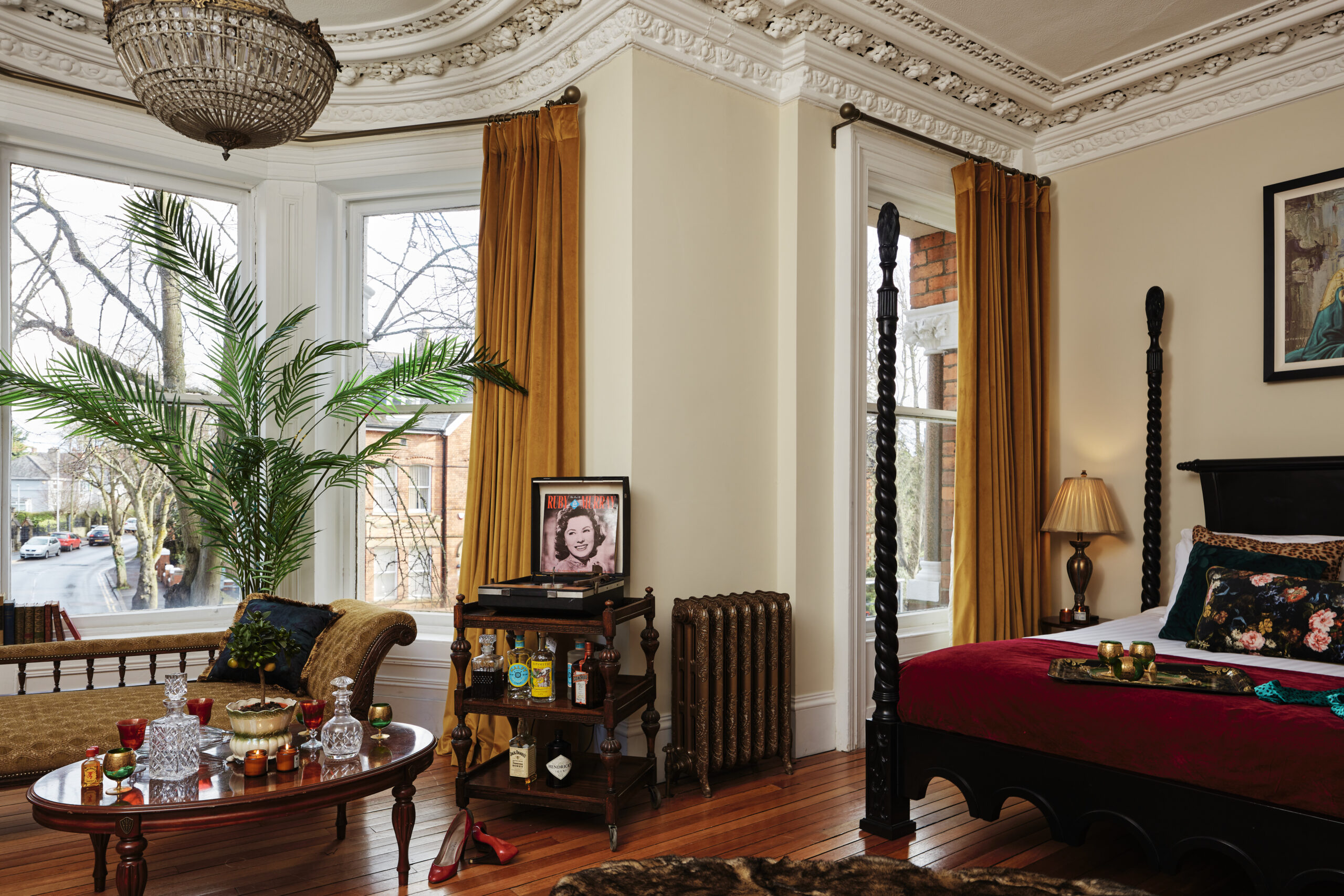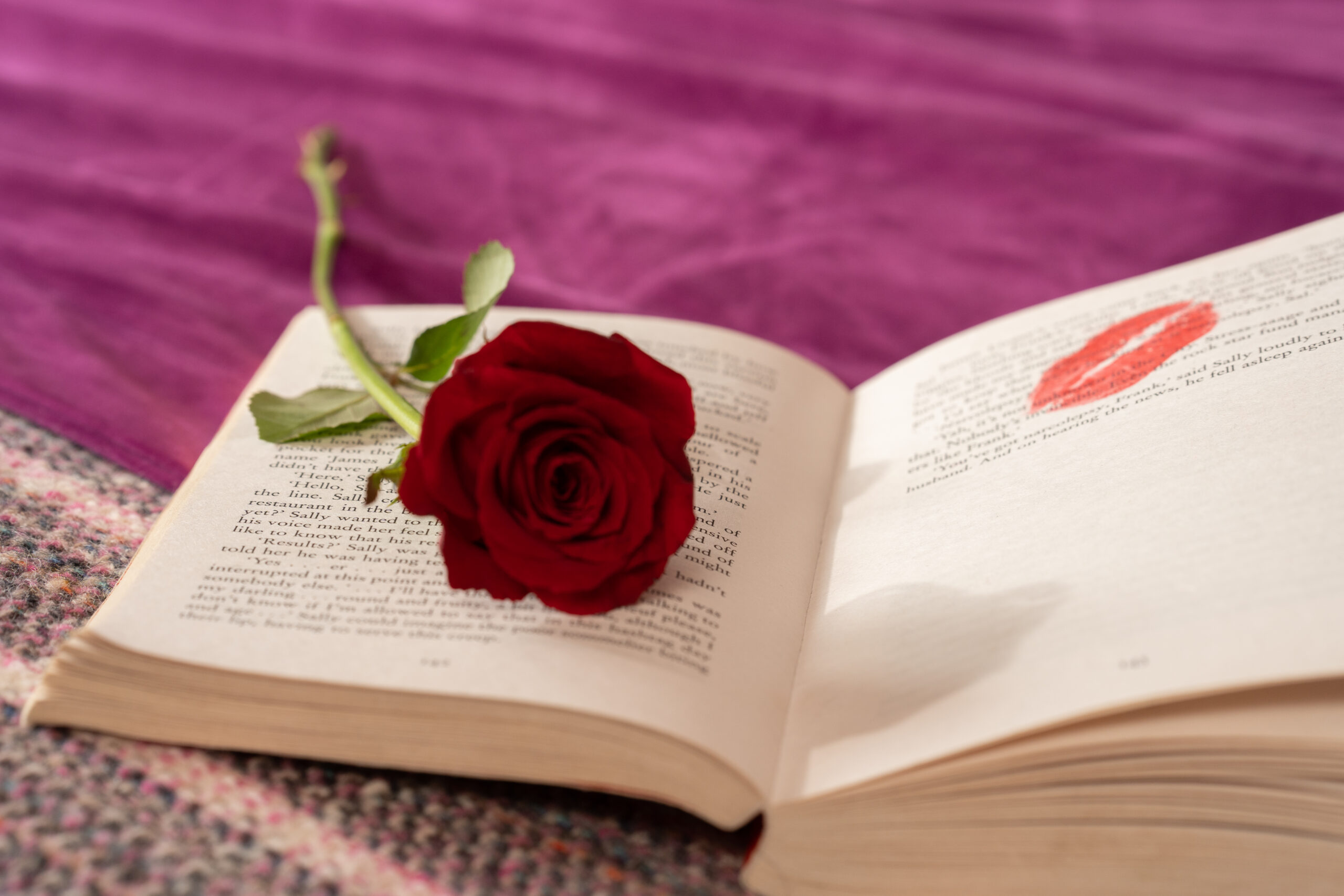 The Gallivanters are quieter, funkier suites featuring serene views of Belfast's Black Mountain. The Conor Room, a nod to famous local artist William Conor, is decorated with wallpaper adorned with crowned parrots, sloths with monocles, and animals with pocket watches, while the Van Morrison, which pays tribute to the Northern Irish singer-songwriter, features a brass king-sized bed, glass waterfall sink, and airy balcony.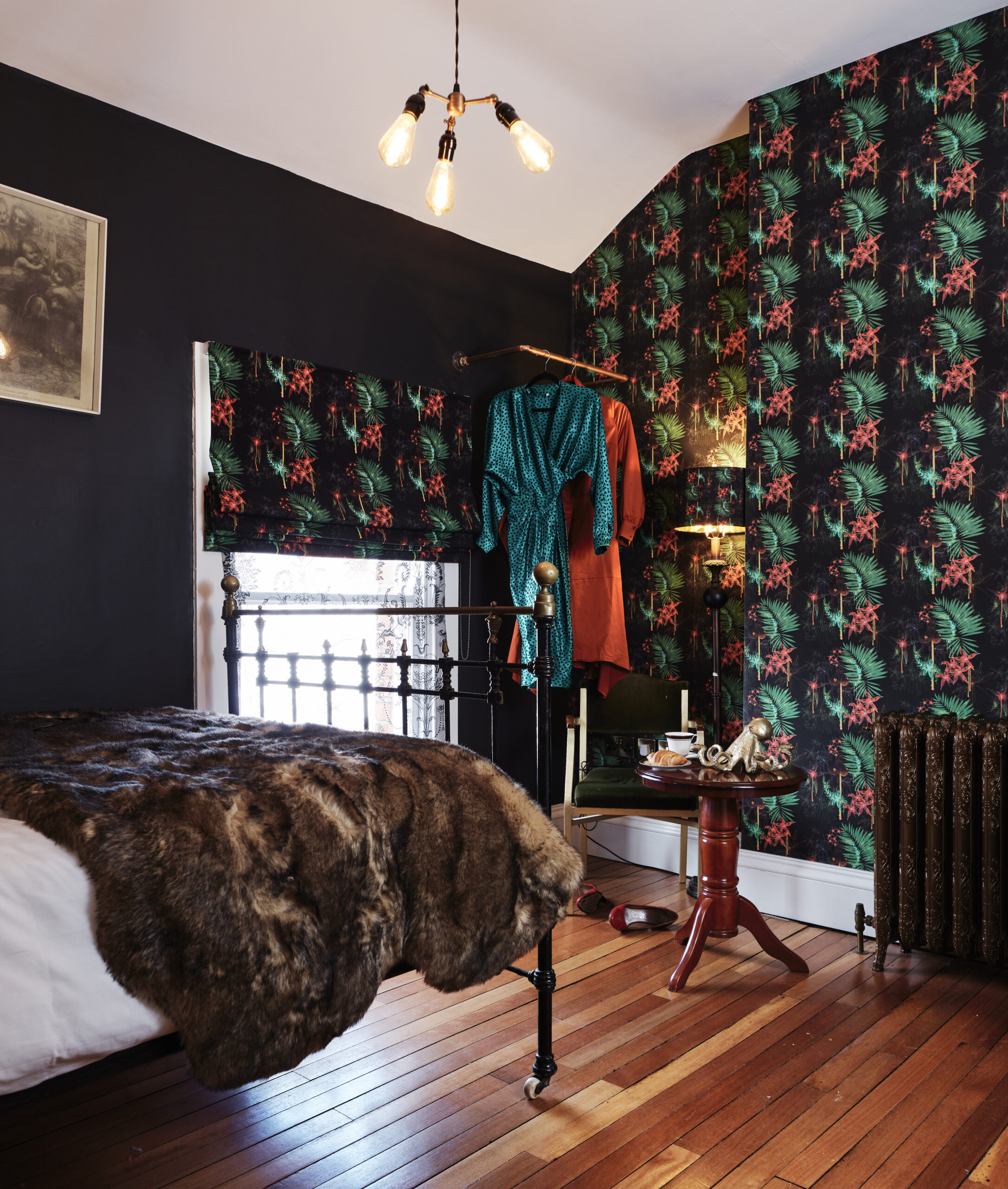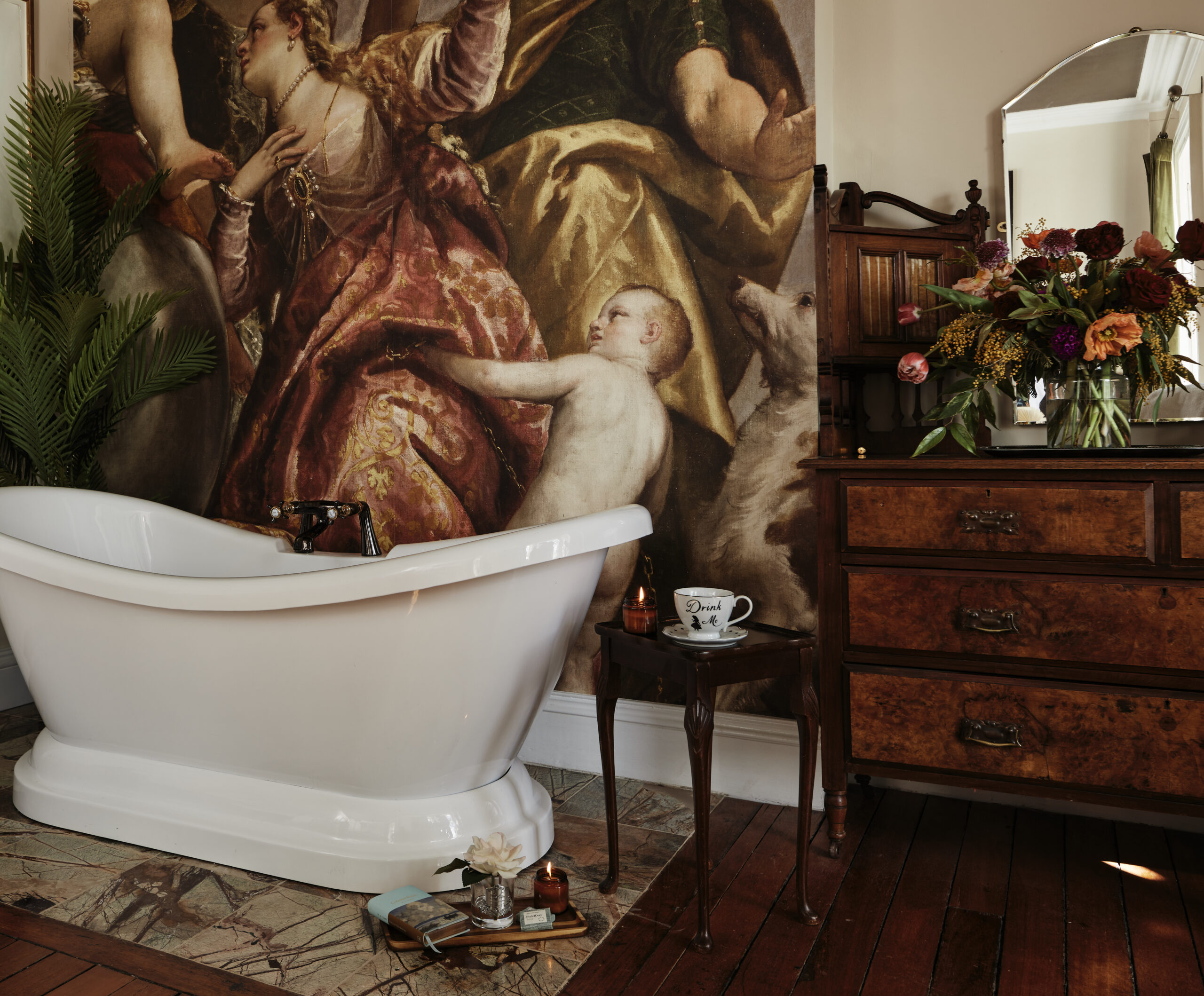 The cozy Bohemian Suites include the Swift with toile de Jouy wallpaper, and an antique bed and desk, while the Seamus Heaney has decorative wall-mounted plates, a vintage typewriter, tweed and leather cushions, and Heaney's works of poetry and prose. The Petit Booboir is a mountain-facing, top-floor room with punk baroque decor and moody black walls to reflect Belfast's current emerging talent.
It's said that no two stays at the Harrison Chambers of Distinction are the same. While inspired by Northern Ireland's artsy past, it also accommodates the environmentally conscious, 21st-century traveller. Each suite is stocked with handmade, individually wrapped, locally manufactured, and cruelty-free toiletries that reflect Northern Ireland's native flora, celebrating current artisans who are creating their own local traditions.