Beverly Hills Is the Second Stop for Veuve Clicquot's First-Ever Travelling Exhibition
Paying homage to its legacy.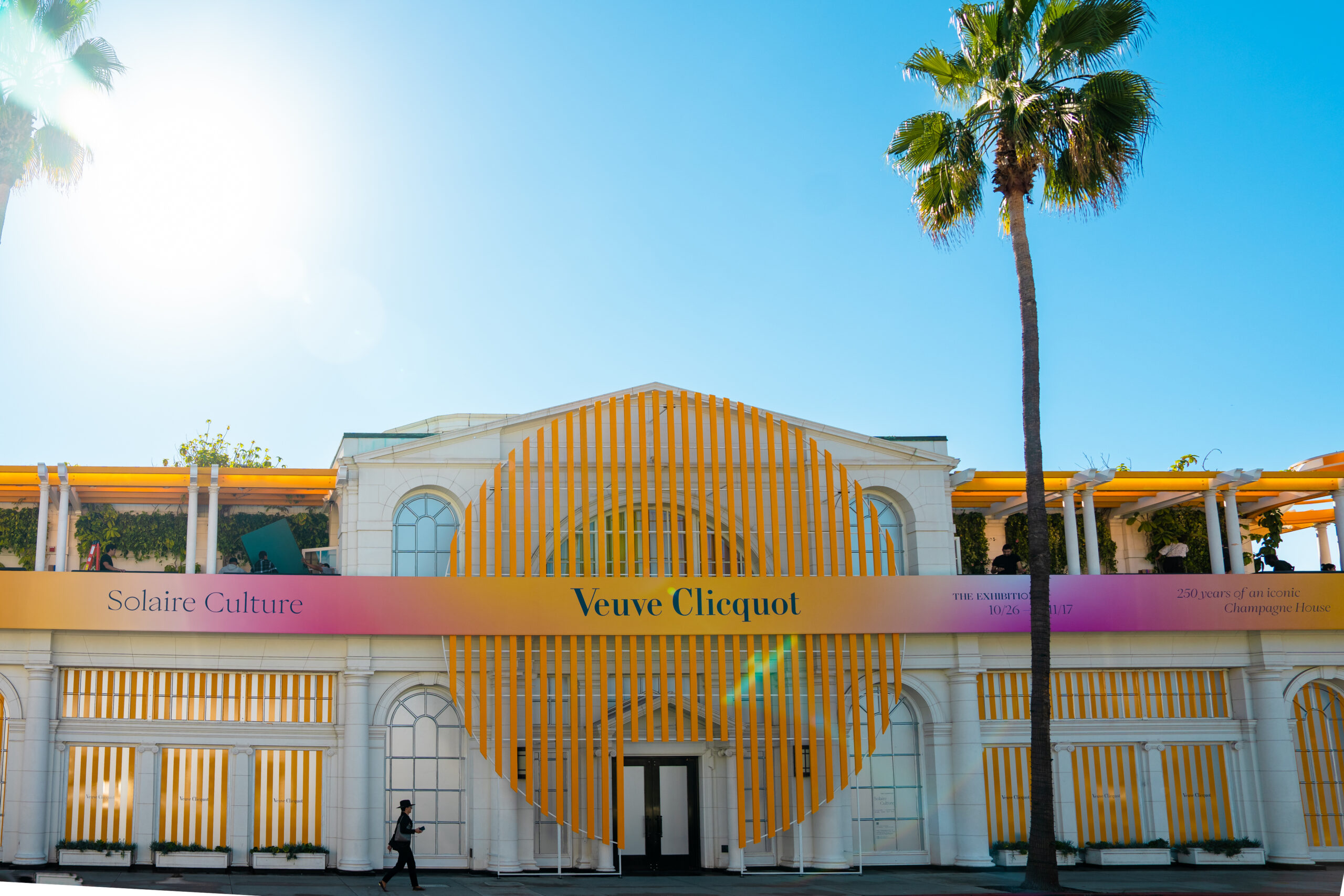 Veuve Clicquot is paying homage to its legacy with the Solaire Culture exhibition, the name a reference to the company's sunny yellow labels.
Taking over the LVMH's Rodeo Drive space in Los Angeles, the interactive experience celebrates the champagne house's 250th anniversary. Veuve Clicquot was founded in Reims in 1772.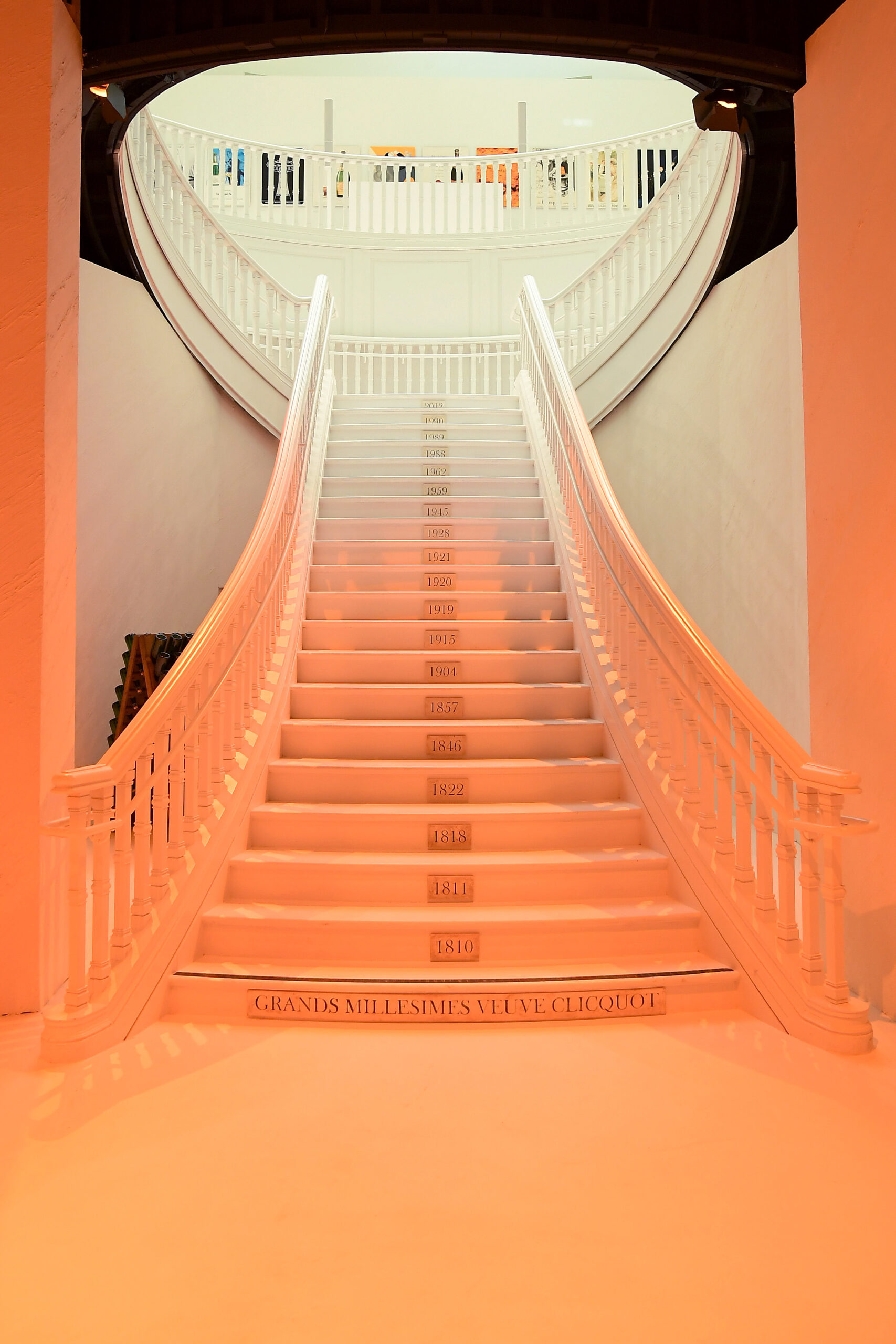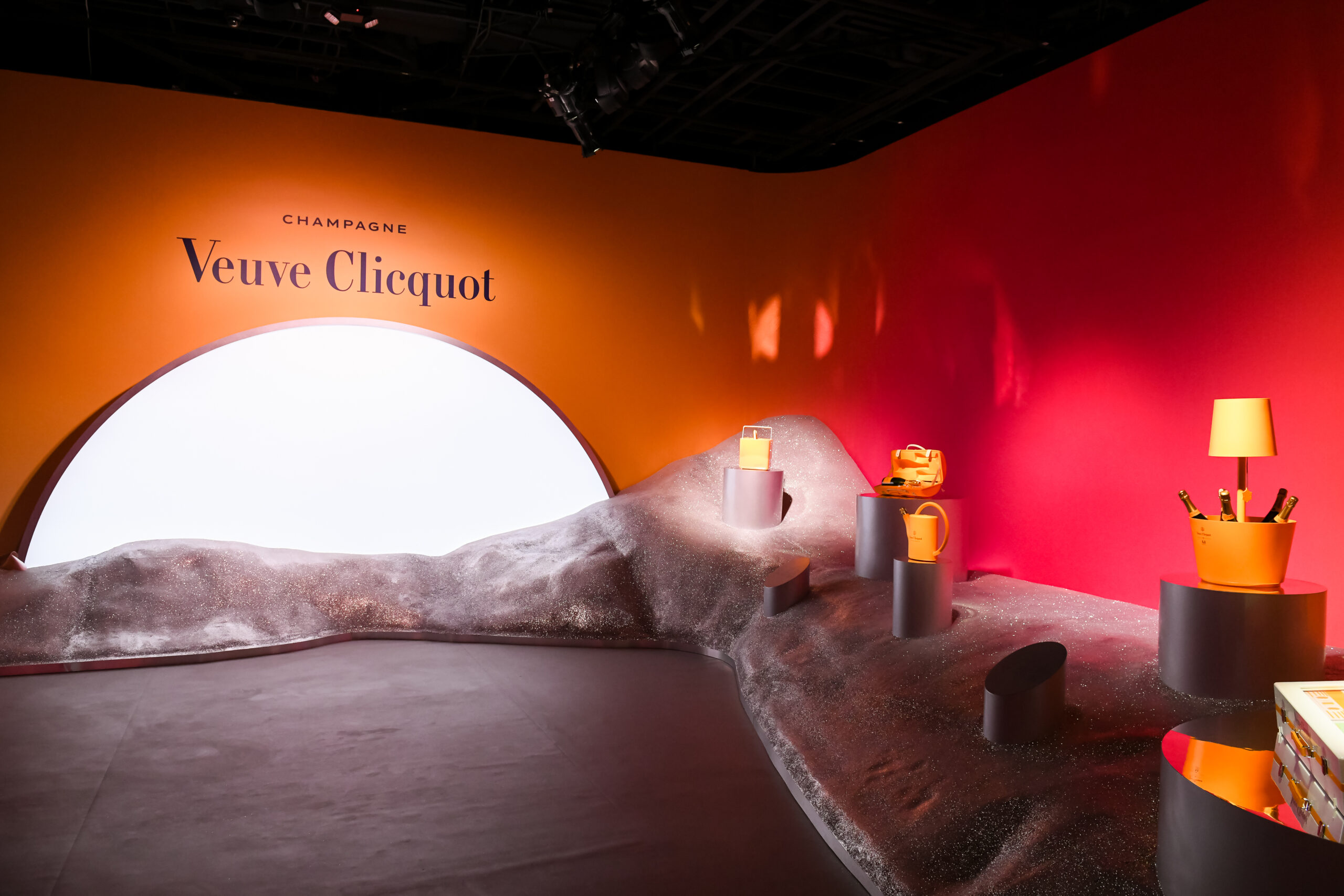 The exhibition is the work of designer Constance Guisset and art historian Camille Morineau, who were both inspired by the late Barbe-Nicole Ponsardin—better known as Madame Clicquot or Veuve Clicquot. She married Francois Clicquot in 1798 but was widowed just six years later, leaving her in charge of the champagne house.
Madame Clicquot was a trailblazing female entrepreneur in the 19th century, and Solaire Culture reflects her legacy through commissioned works by female artists. Yayoi Kusama, who also designed her own bottle for the champagne house, painted a portrait of Madame Clicquot for the exhibit. Visitors will also see works by Tacita Dean, Monique Frydman, Sheila Hicks, and others.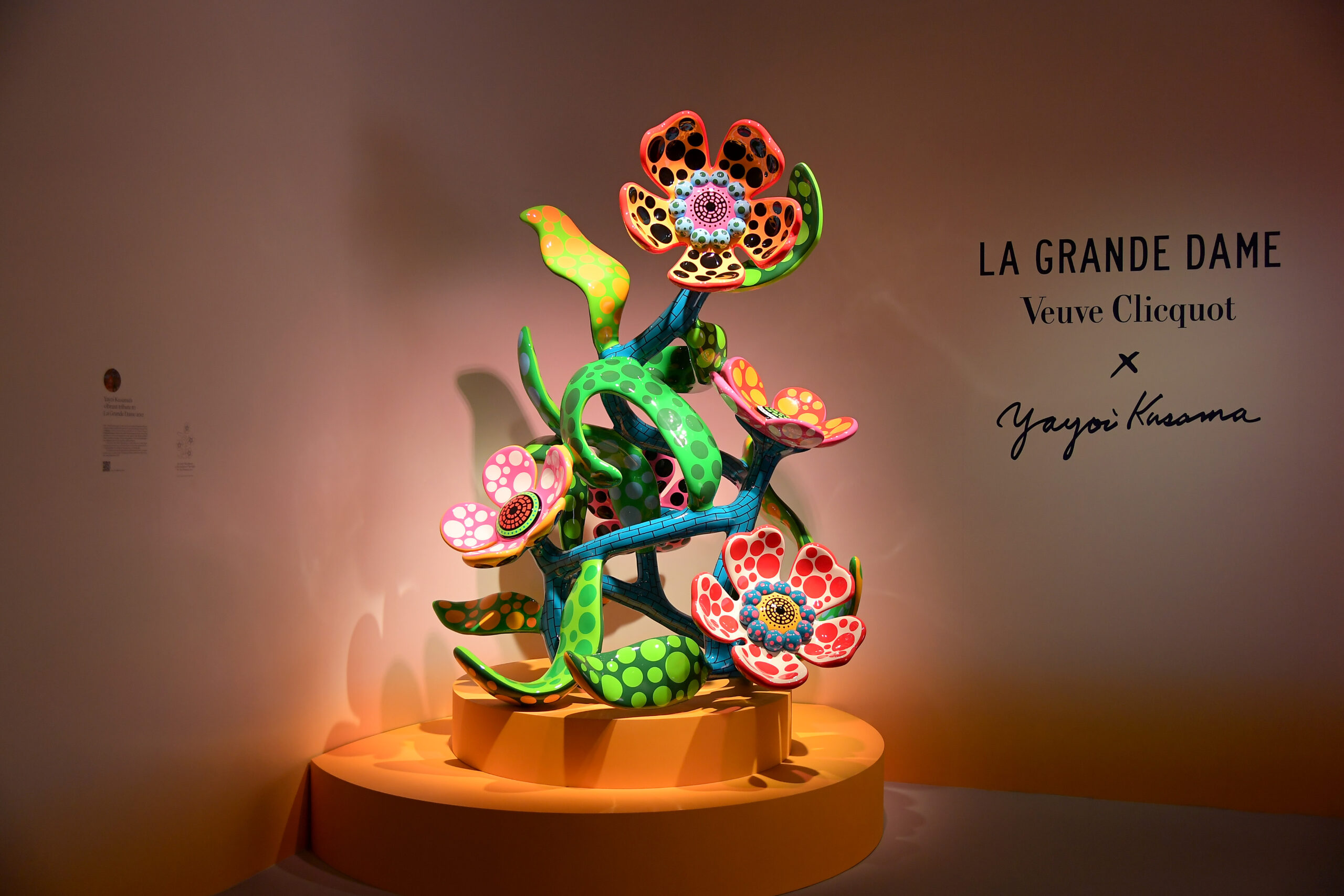 Beyond the contemporary artwork, the 22,250-square-foot exhibit includes an array of historical artifacts that help tell the brand's story. One such item is an 1840s-era bottle found in the Baltic Sea.
A highlight of the space is the Yellow Café, where champagne is served alongside a menu of bites created by female chefs. Visitors can pair a tasting flight with Brooke Williamson's lobster roll, Jeanne Cheng's salmon maki, or Lenora Marouani falafel sliders. All proceeds from the in-exhibition eatery are donated to not-for-profit RE:Her, which seeks to advance woman entrepreneurs in hospitality through connection, diversity, and empowerment.
"Bringing Solaire Culture to life has been a true thrill for our brand. It's an exhibition that culminates 250 years of an iconic champagne brand, curated entirely by women," said Jean-Marc Gallot, president and CEO of Veuve Clicquot. "At Veuve Clicquot, we continue to be driven by Madame Clicquot's boldness, creativity, and perseverance and are proud to commence the opening of this exhibition in L.A. with a room full of visionary leaders, cultural tastemakers, and community members who joined us in the celebration of the legacy of the La Grande Dame of champagne. We cannot wait for the community of Los Angeles to enjoy it as much as we do."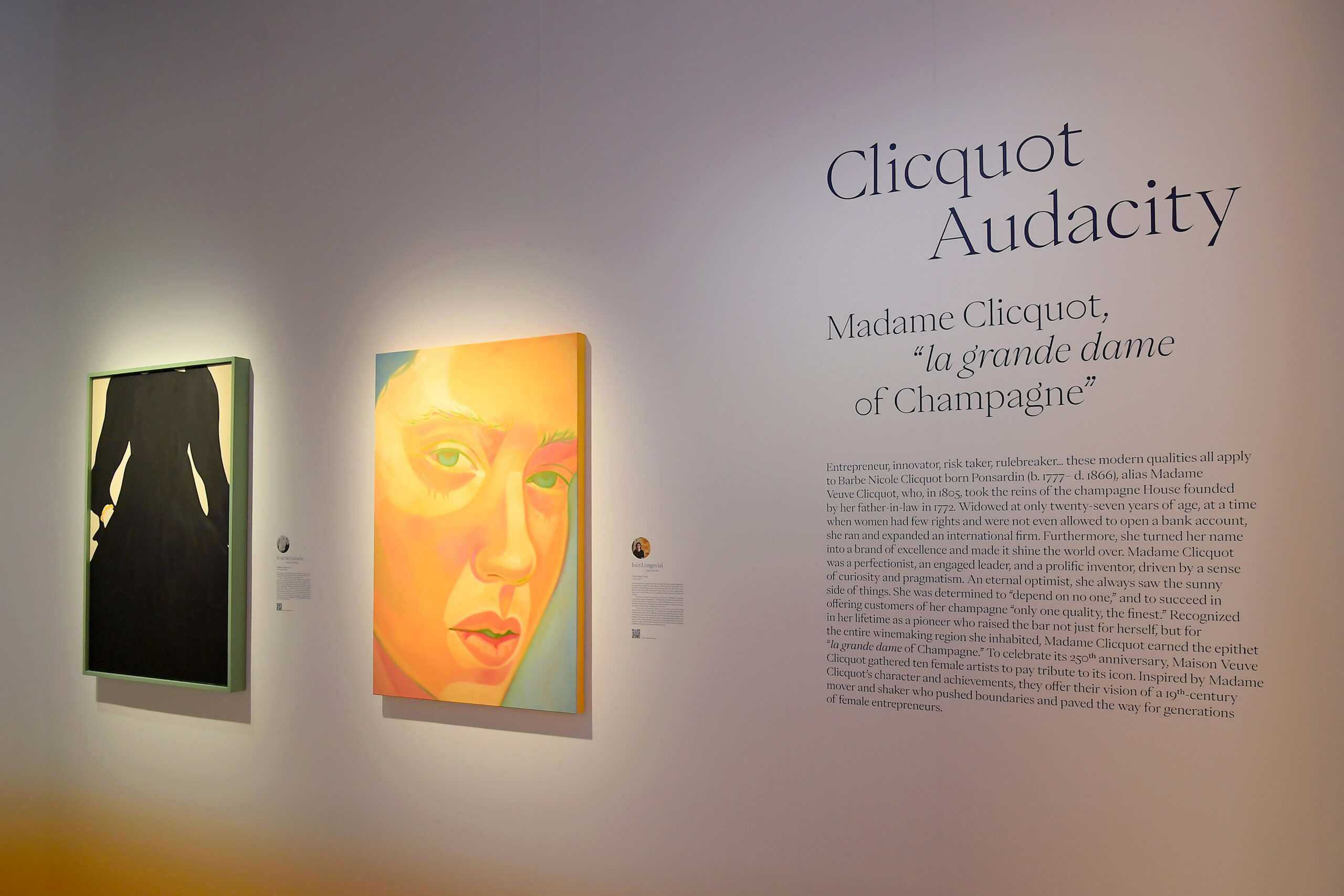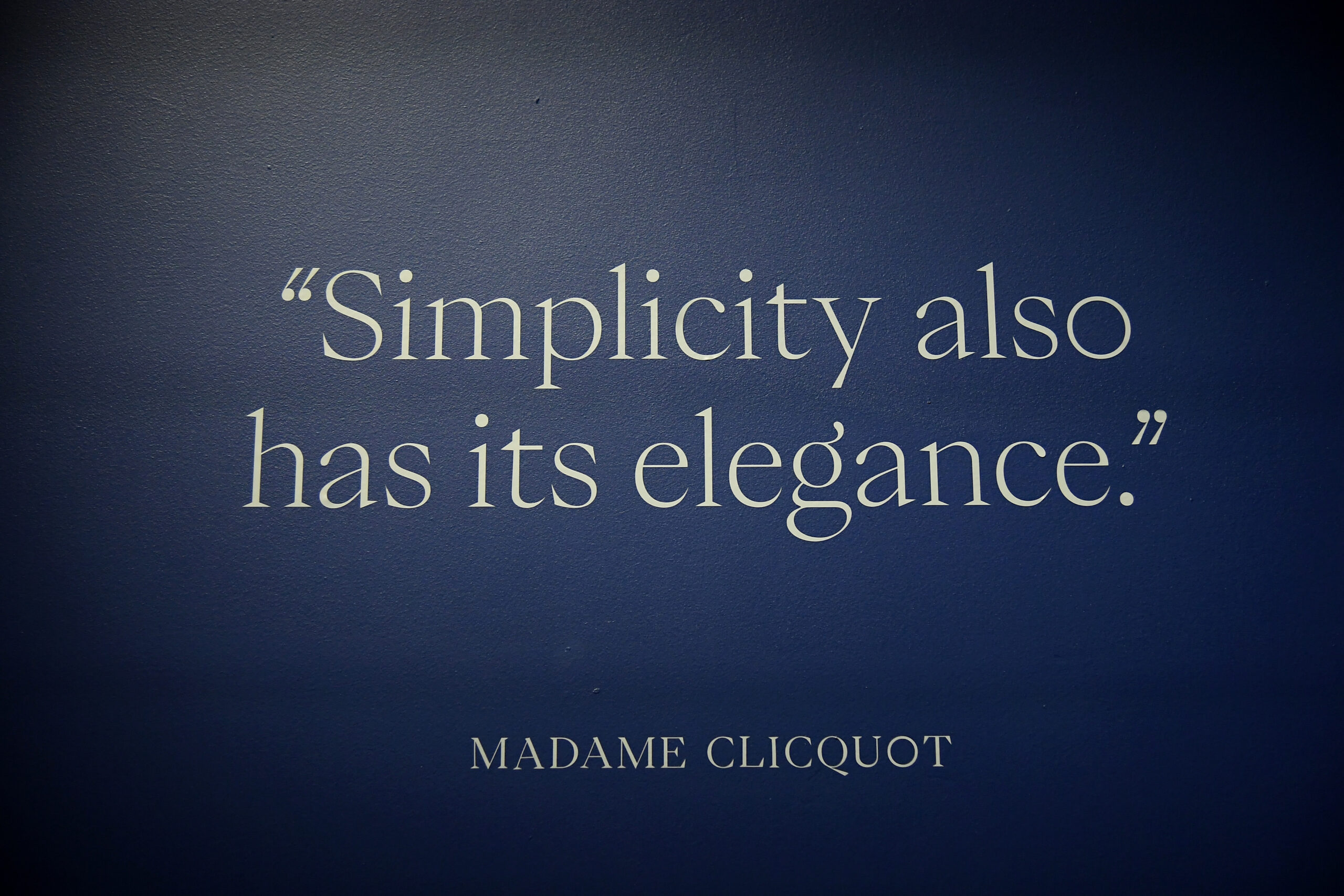 The exhibition debuted in Tokyo, before arriving in Beverly Hills with a swanky soirée attended by the likes of Gwyneth Paltrow, Gal Gadot, and Ella Balinska, who also served as DJ for the evening.
Solaire Culture is open to the public from now until November 17 at 468 North Rodeo Drive for those 21 and older. Bookings can be made online.
Images courtesy of Veuve Clicquot.