Bar Cart: La Cerveceria Astilleros Salted Lime Lager
The North Vancouver brewery's lager that's as complex as wine or whisky.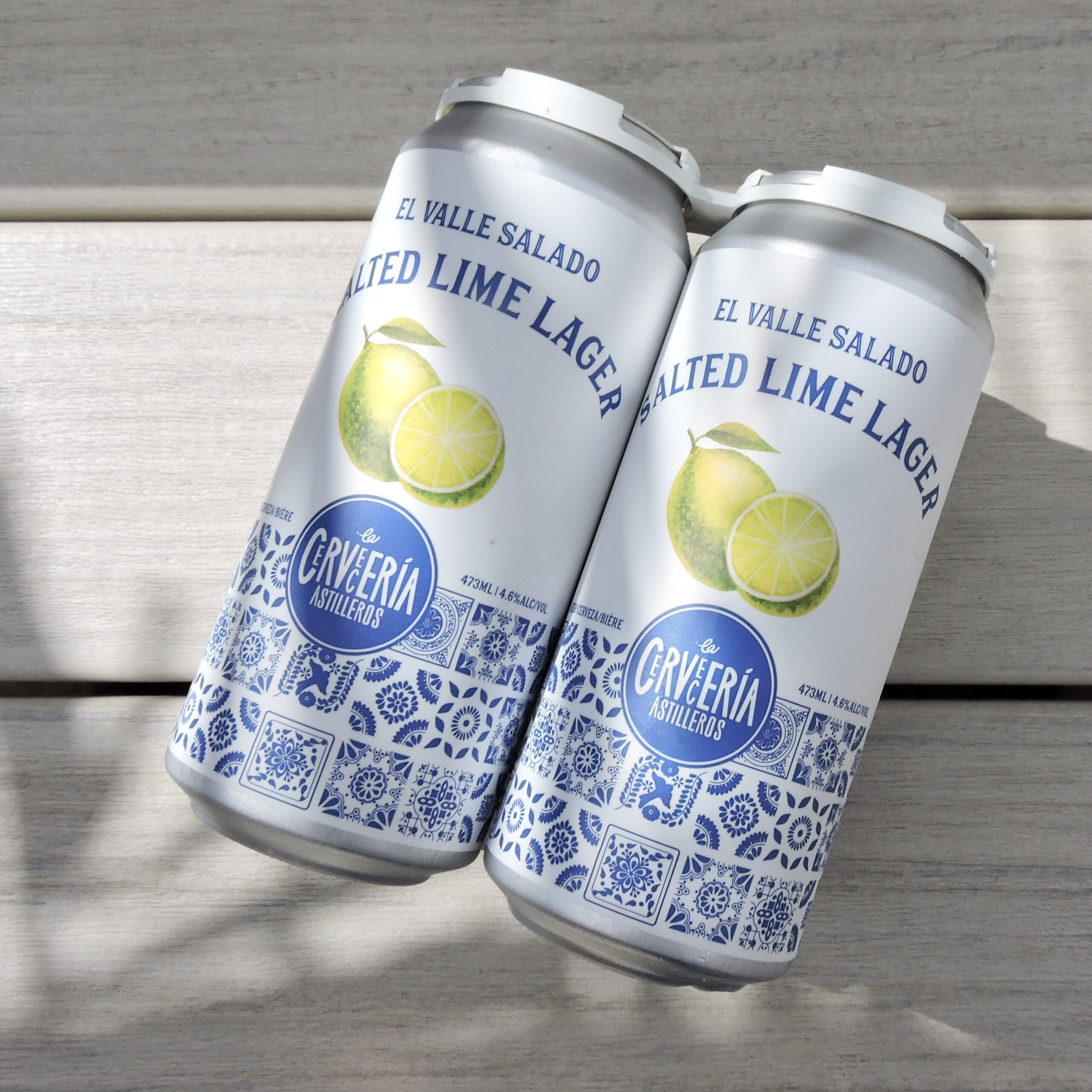 Nothing beats an ice-cold beer in the summertime. However, while an easy-drinking and refreshing lager shines under the red-hot glare of the sun, they can often lack the complexity of a full-bodied red or unctuous whisky. Add to this that international brewing conglomerates have either beaten out or bought out many of the breweries from craft beer's heyday, and there's a lack of lagers of serious complexity readily available to the general consumer today. Luckily, there is a Canadian brewery shaking up the summertime sipper and winning awards along the way.



North Vancouver's La Cerveceria Astilleros makes a lager so complex that it took gold in the herb and spice beer category at the 2023 Canadian Brewing Awards in June. Its El Valle Salado Salted Lime Lager is made with Mexican limes and pinch of salt from Spain's Valle Salado de Añana, a UNESCO World Heritage site famed for its idiosyncratic architecture and, of course, high-quality culinary salt.

While it has the classic bright copper hue of most lagers, El Valle Salado Salted Lime Lager is so much more when it comes to flavour. The salt elevates the funky fermented flavours of the malt, and the Mexican limes added to this beer even things out, providing an even, tart counterpoint to the wild flavours brought out by the salt. And being a lager, this is made to drink ice cold, so while you can focus on the exciting flavours, you can also just sit back and enjoy.