Bar Cart: Castello di Ama San Lorenzo 2017
An approachable representation of Chianti's finest.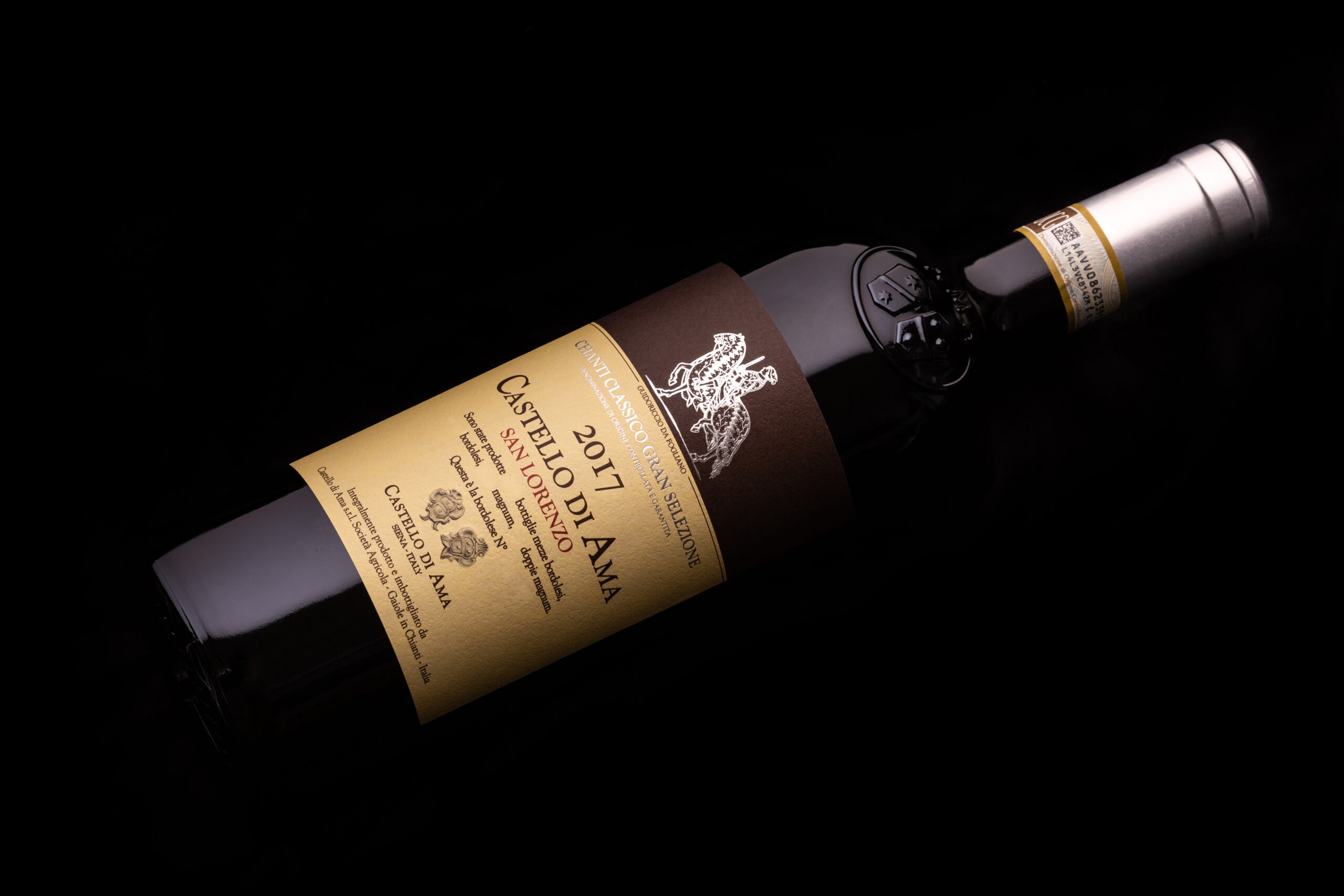 Chianti Classico has come a long way since the days of the omnipresent straw-covered fiasco bottle. With an increased focus on quality, having introduced the Gran Selezione designation to some controversy in 2014, Chianti has quickly established itself as a region of prestige. While some attribute Chianti Classico's recent upward-trajectory to the rise of the Super Tuscans—wines made in surrounding Tuscany from non-indigenous grape varietals such as cabernet sauvignon and merlot—there is no doubt that Chianti Classico's best producers are creating wines of distinction according to their own distinct philosophies.
One such producer is Castello di Ama, which makes fantastic Chianti Classico at all levels. Since it was founded in the 1970s by a family originally from Rome, the winery has developed a reputation for producing wines that represent the typicity of Chianti. And unlike many such wines, one specific cuveé is ready to drink now.
Castello di Ama's 2017 San Lorenzo, the winery's most approachable Gran Selezione offering, is one of those wines that can only be described as silky. A blend of primarily sangiovese (80 per cent), with touches of merlot (13 per cent) and malvasia nera (seven per cent), it lives up to Chianti Classico's sometimes moniker the "bordeaux of Italy." Gentle woody aromatics lead the nose into the palate where they are perfectly balanced by a smattering of high-acid red fruit flavours before giving way to the gentle ripe stone fruit, oak, and baking spice qualities that show both the wine's six years and its potential for pairing with food. It's a Chianti so good that it wouldn't be a fiasco were it bottled in a fiasco.