For the First Time, the Forum's Pitch Chooses Three Finalists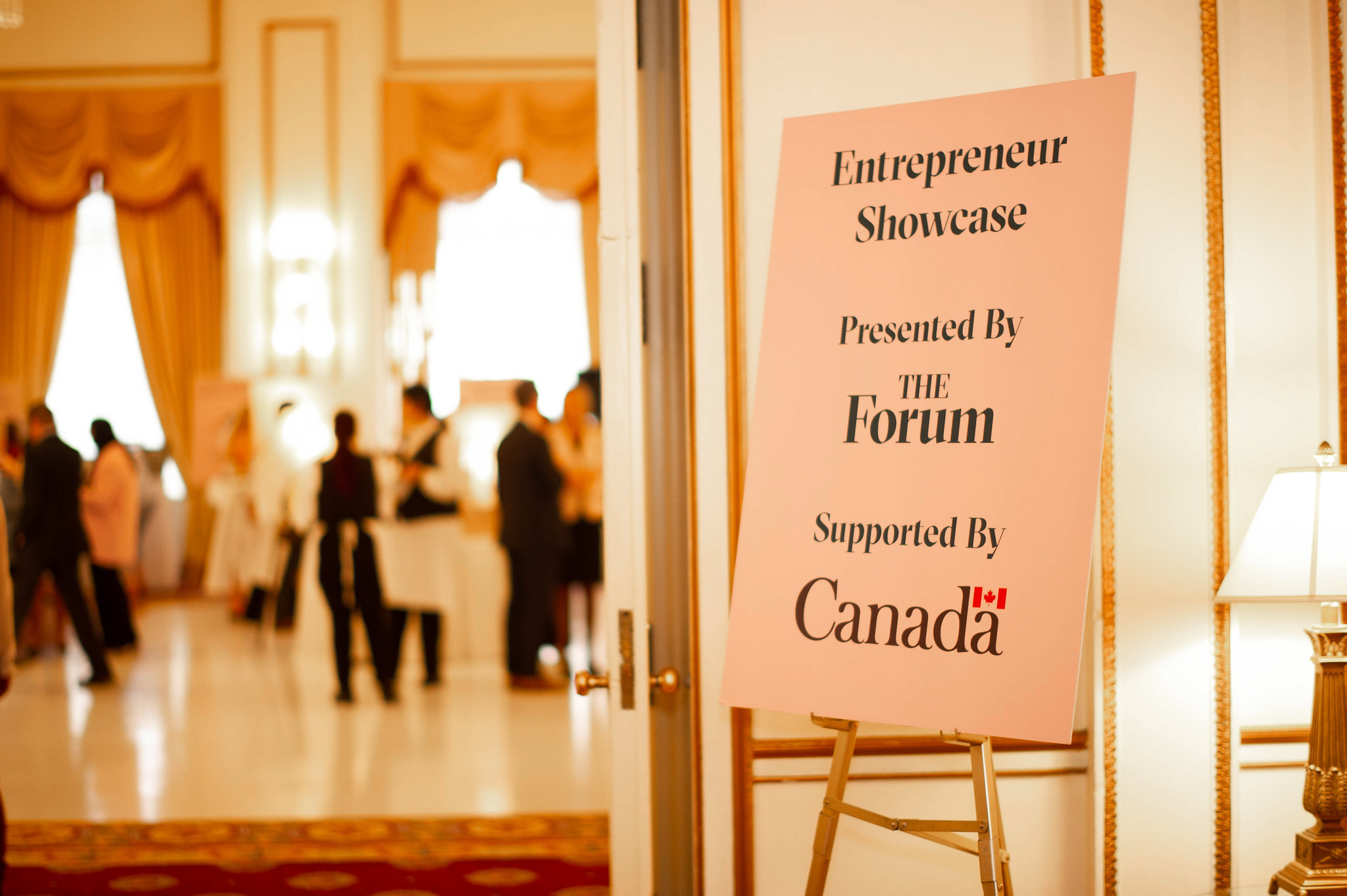 The Forum is a Canadian charity that empowers women entrepreneurs by providing them with the resources and community to succeed in business. As the organization commemorates its 21st year, it has observed a growing demand for its programs nationwide as more women pursue entrepreneurship.
Last year, the Forum assisted over 1,600 program participants in 12 Canadian provinces and territories, and delivered education, resources, and inspiration to more than 44,000 women in 219 communities. To date, the Forum has aided more than 11,500 women entrepreneurs throughout Canada by hosting events and programs such as the Odlum Brown Forum Pitch, the Forum Mentor Program, and the Forum E-Series program.
The Odlum Brown Forum Pitch is a nationwide program that tackles accessing capital and helps women entrepreneurs navigate and expedite their funding challenges. Since its launch in 2016, the Odlum Brown Forum Pitch has received over 1,800 applications. This year, the program took another step toward its goal of leaving no woman behind by introducing a new prize format. Instead of a single winner, there were three finalists who received prize packages that included financial, social, and knowledge capital. These packages provided monetary funds as well as coaching and services such as legal, marketing, and social media support. The Odlum Brown Forum Pitch Program 2023 recipients were Carlyn Loncaric, founder and CEO of VodaSafe; Mehwish Panjwani and Kelly Thomson, co-founders of Quil; and Mehrsa Raeiszadeh, co-founder and COO of MintList.
This year's event took place April 27 at the Fairmont Hotel Vancouver, where a sold-out audience of entrepreneurs, business leaders, investors, and the Forum community, along with virtual viewers from across Canada, watched the three finalists present their business visions. The evening was hosted by television personality Sonia Mangat and featured a special video message from the Prime Minister Justin Trudeau.
"We congratulate the recipients and all participants of this year's the Odlum Brown Forum Pitch program as we continue to raise the bar for what it means to invest in women entrepreneurs today," says Paulina Cameron, CEO of the Forum.
While all finalists walked away with a prize, VodaSafe won an additional $20,000 prize pack. The company has developed technology to transform water rescue and victim recovery by developing the AquaEye, a handheld sonar device used by fire rescue, lifeguard, law enforcement, and search and rescue teams to swiftly locate people in need of rescue or recovery. AquaEye is a pioneering hand-held sonar device that employs artificial intelligence to detect humans in water. "Being selected as a finalist in this year's The Odlum Brown Forum Pitch program is an honour and a game changer for VodaSafe," said Carlyn Loncaric, VodaSafe founder and CEO. "The mentorship provided by Melanie Ewan, who is co-founder of Volition, and the access to community and capital provided by the Forum have been invaluable as we continue to transform water rescue to save lives and keep first responders safe."
The Forum's largest fundraiser, the Odlum Brown Forum Pitch Finale successfully raised over $861,000. While the event celebrated the accomplishments of the three finalists, it also aimed to secure crucial funds to ensure that all women entrepreneurs in need can benefit from the Forum's programs.
Images courtesy of Fuoco Photography.