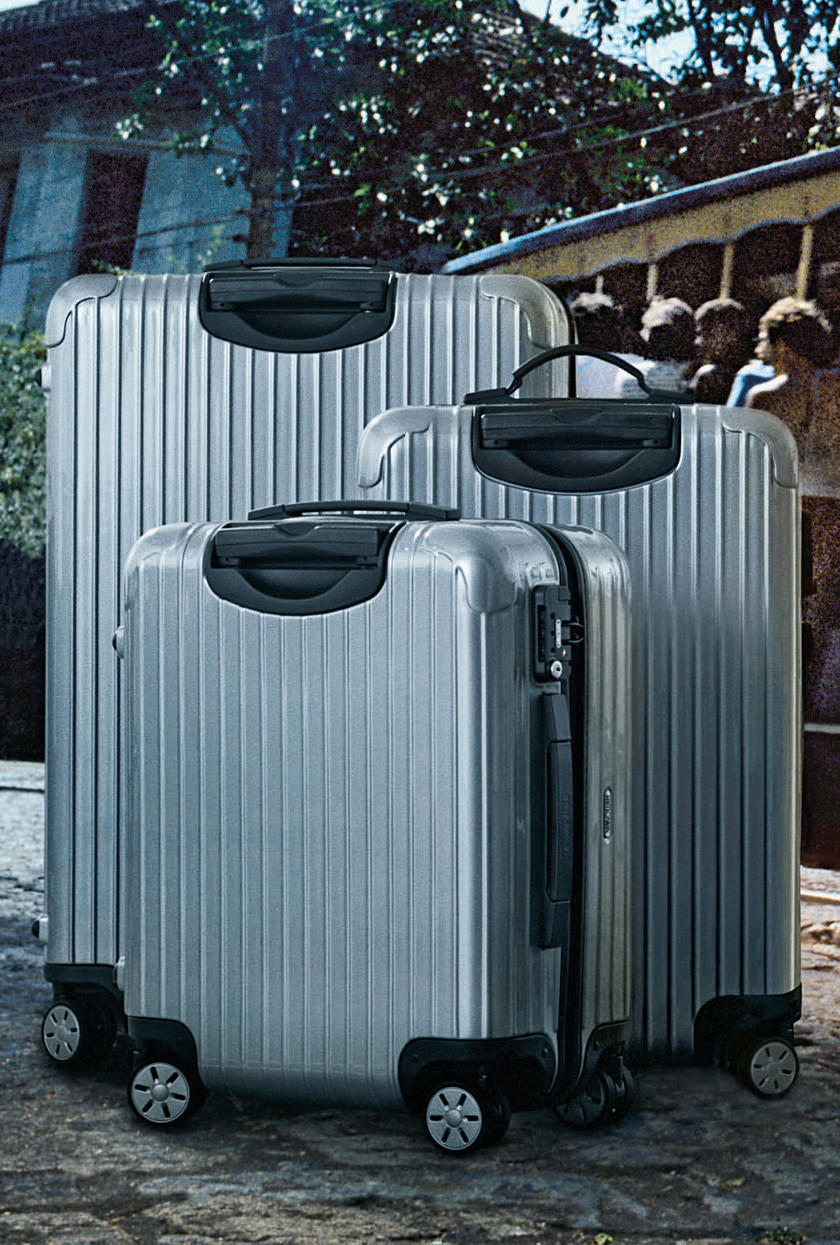 When most North Americans think luggage, they picture soft nylon wheeled bags. Nothing challenges this preference more than a trip through a German airport. It only takes one trip to Deutschland to make any Canuck jealous of the ubiquitous Rimowa hard-sided cases that are the travel norm there.
Rimowa was founded in 1898 in Cologne, Germany, and first manufactured train and steamer trunks. When air travel soared in the 1950s, Rimowa transformed itself from classic trunk maker into a luggage company that has stood the test of time. They started using wood materials, then manufactured the first aluminum case for travel, and when technologies were pushed, Rimowa introduced to the world a case made of polycarbonate (which is lightweight, durable, almost completely shatter-proof, and able to withstand tremendous pressure). Light and strong has always been the order of the day at Rimowa.
The distinctive groove structure of the cases is unmistakably linked to Rimowa. Dieter Morszeck, grandson of the founder, Paul, is at the helm of the company today, and ensures that their motto "handmade meets high-tech" is upheld. (The company had a €100-million [nearly $142-million Canadian] turnover last year.) Rimowa luggage carries the German engineering seal of quality and is the largest luggage manufacturer in North America with a made-in-Canada production facility in Cambridge, Ontario. (Other manufacturing facilities are located in Germany, Brazil, and the Czech Republic.)
Rimowa is luggage of distinction, and strikingly handsome when seen as works of industrial design.