8 Brands That Prove Facial Oil is Definitely Not A Scam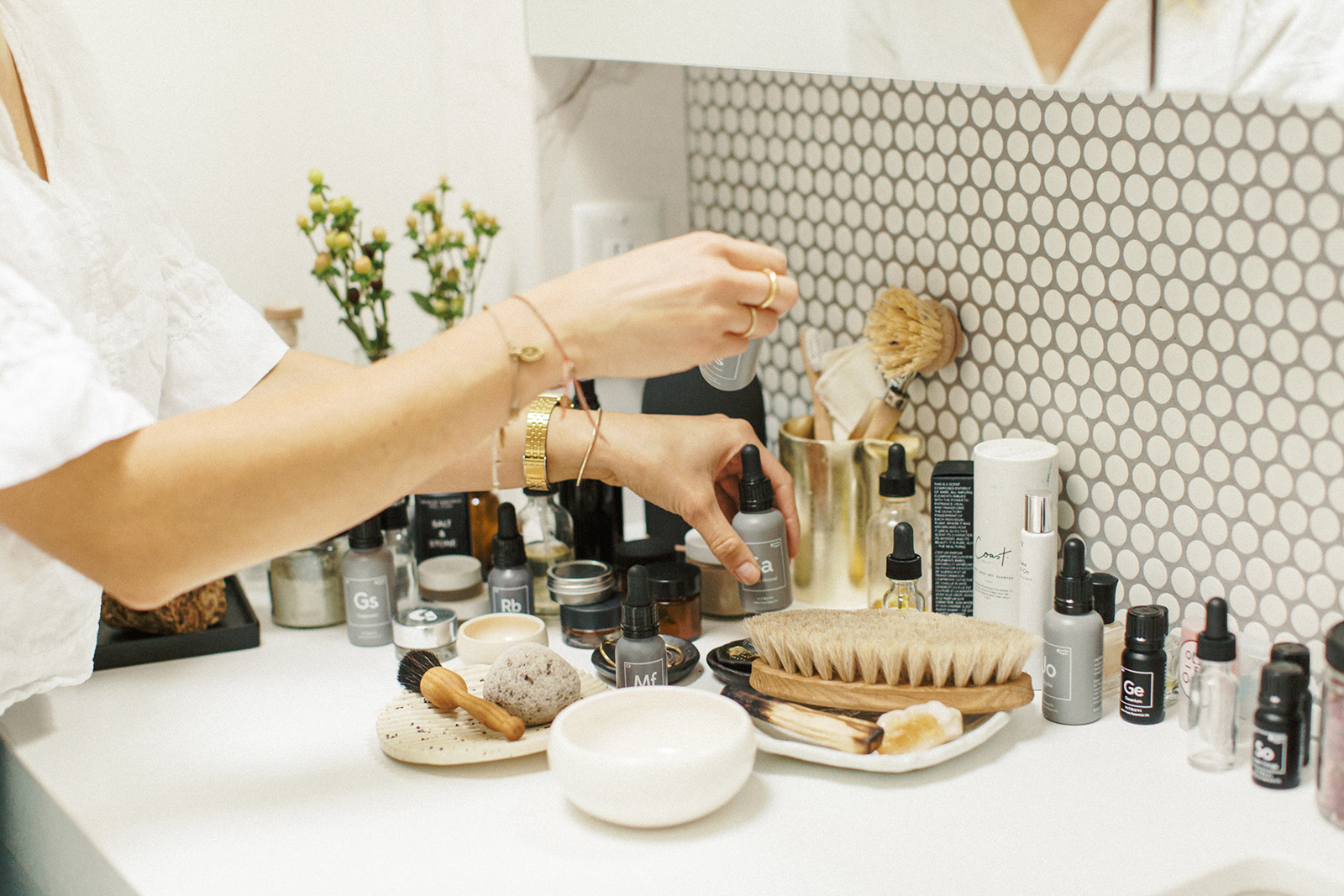 It seems like every month, a new skin-care category is announced, inflating what was once a once three-step regimen to a gargantuan size. Some of these products are blatantly more marketing than skin care—does anyone really need a pre- and post-serum? Having said that, there is one product that really does have unique benefits for skin: healthy facial oils.
"They [facial oils] are generally more abundant in free fatty acids, or FFAs—a major component of the skin barrier—than other products like moisturizers. These FFAs help maintain a functioning skin barrier and prevent water loss," says dermatologist Dr. Angela Law of SkinSense Dermatology in Saskatoon. "They also don't contain alcohol and preservatives that can be a source of irritation and allergic contact dermatitis."
While it makes intuitive sense that an oil might be good for dry skin, some oils can be better for oily and acneic skin than even standard treatments. "If you apply an astringent like alcohol to skin, which is the conventional method of treating acne and oiliness, the skin can actually react by producing more oil, and then you apply more of the drying agent, which can lead to inflamed skin, flaking, and redness," says Sara Panton, co-founder of Vancouver-based wellness brand Vitruvi. "Using the right oils can help skin self-regulate and reduce its own oil production—I've certainly found that to be the case personally—and there's the added benefit that they're simple, with minimal ingredients."
Generally, you use a facial oil as the very last stage of your skin-care regimen, in place of a moisturizer, or on top of it  if you have dry skin.
Dr. Law is particularly fond of virgin or cold-pressed nut and seed oils, because heat tends to degrade beneficial ingredients. "Virgin coconut oil and virgin sunflower seed oil have been shown to be beneficial to the skin barrier, whereas olive oil has been shown to increase water loss," she says. Panton divides oil types into carriers (rich in FFAs, they mainly provide hydration and include avocado and plum), complex (they may also contain antioxidants and vitamins—evening primrose is an example), and essential oils (the ones we're familiar with from using them in our diffusers, such as lavender and bergamot).
On the other hand, Dr. Law is not a fan of essential oils being used in skin care because of their potential to cause irritation. To this point, Amandine Sol Azran, founder of Amandine Sol Botanicals, says it comes down to concentration. "Lavender oil has an anti-microbial effect so it's good for acne, but if you apply it directly to skin, it can burn, so we add it only in small quantities," she says. "The great thing about essential oils compared to other ingredients is that they also have that mood-altering aromatherapy effect."
Generally, you use a facial oil as the very last stage of your skin-care regimen, in place of a moisturizer, or on top of it  if you have dry skin. Some thicker oils like avocado or plum will sink into skin less, so they're not as suitable as day moisturizers, but Panton says variants like grapeseed are light enough for morning use. You can even mix them into foundation to get a sheer and glowy effect.
Other ways to get more from your facial oil include using it during facial massage: gua sha. "I add it to the bath and use it as a cuticle oil and on the backs of my hands, and always apply it to my neck and chest because the neck doesn't produce much oil," says Azran. And Panton agrees that facial oils are flexible friends—she's also a fan of gua sha and facial cupping. "It's about creating moments to help people transform daily habits into wellness rituals and spa moments. It feels significantly different to put on a facial oil and use a gua sha, even for a minute, than it does to slap on a face cream," she says.
Here are eight oils that capture the benefits described above.
Amandine Sol Botanicals Inner Glow Face Oil
This Canadian brand launched earlier this year with just one product, said to be suitable for all skin types. It contains ingredients such as calendula oil, squalane, carrot-seed oil, and frankincense oil, some of which are grown on Amandine Sol Azran's family farm just outside Toronto. Because the oil is extremely light and instantly absorbed, Azran says you can even use it around the eyes to tackle dark circles.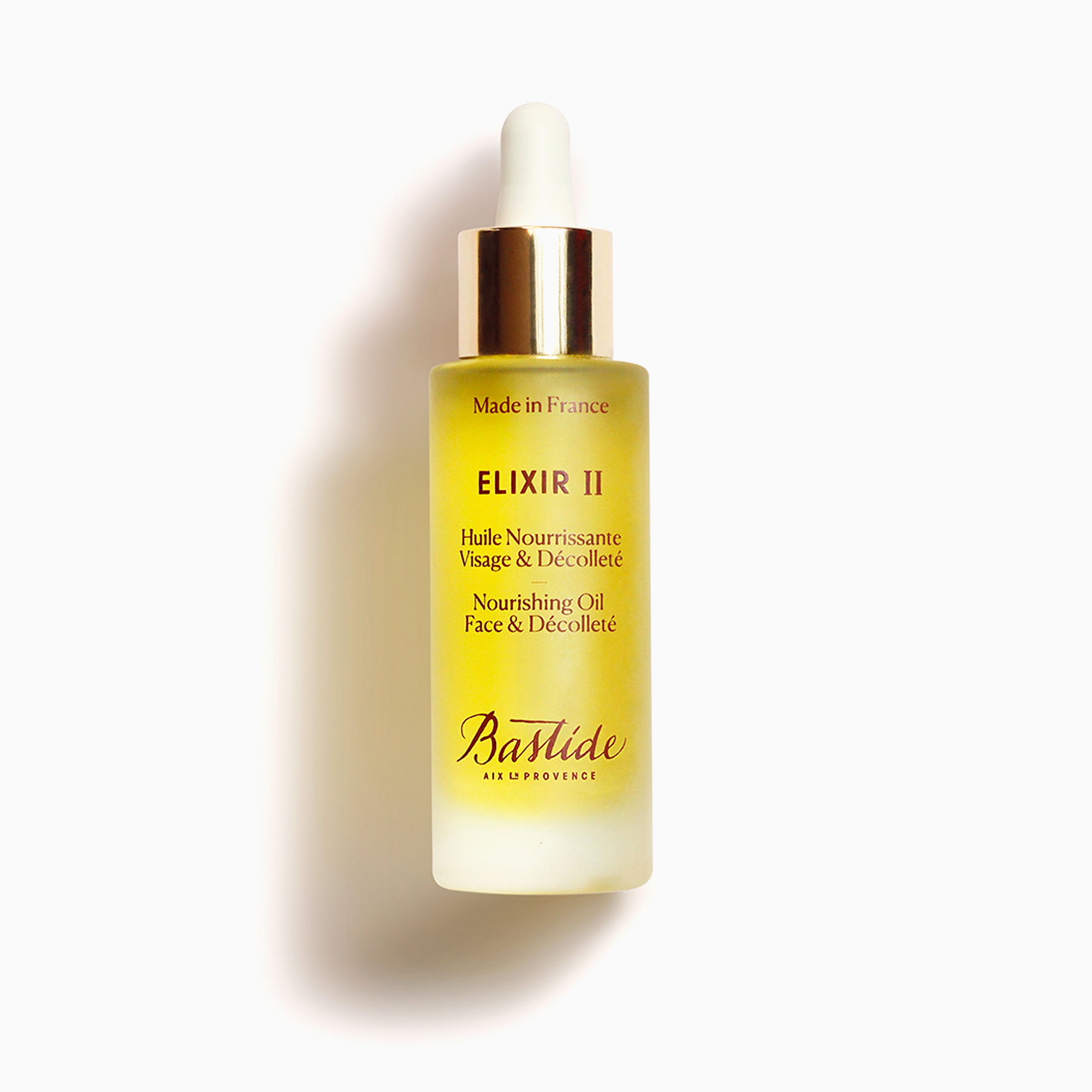 Bastide Elixir II Nourishing Oil for Face & Décolleté
Abyssinian, hazelnut, and evening primrose oils are rich in vitamin E and omega fatty acids, while cold-pressed pomegranate seed oil, tomato-seed extract, hemp-seed oil, and Provence melon oil have antioxidants and phytonutrients that shield skin from environmental damage in this facial oil. It's one of the first skin-care products from French brand Bastide, which is best known for home and body products and has also just launched a clay mask.
Dr. Hauschka Clarifying Day Oil
Designed for oily and blemished skin, this oil contains apricot kernel, almond, and wheatgerm oils, which are said to rebalance, plus soothing calendula oil and St. John's wort. Like all the German brand's products, this is 100 per cent natural and organic, and many of the ingredients are biodynamically grown.
Drunk Elephant Virgin Marula Luxury Facial Oil
Marula oil, extracted from the seeds of the marula fruit, is naturally antimicrobial, high in essential fatty acids and antioxidants, and also feather-light. Drunk Elephant's entire business is built around the fruit—the name comes from the myth that elephants sometimes become intoxicated by eating fermented marula—but this is its purest product. It's simply 100 per cent cold-pressed marula oil—vegan, gluten-free, and cruelty free—which is said to be good for hydration, signs of aging, redness, and blotchiness.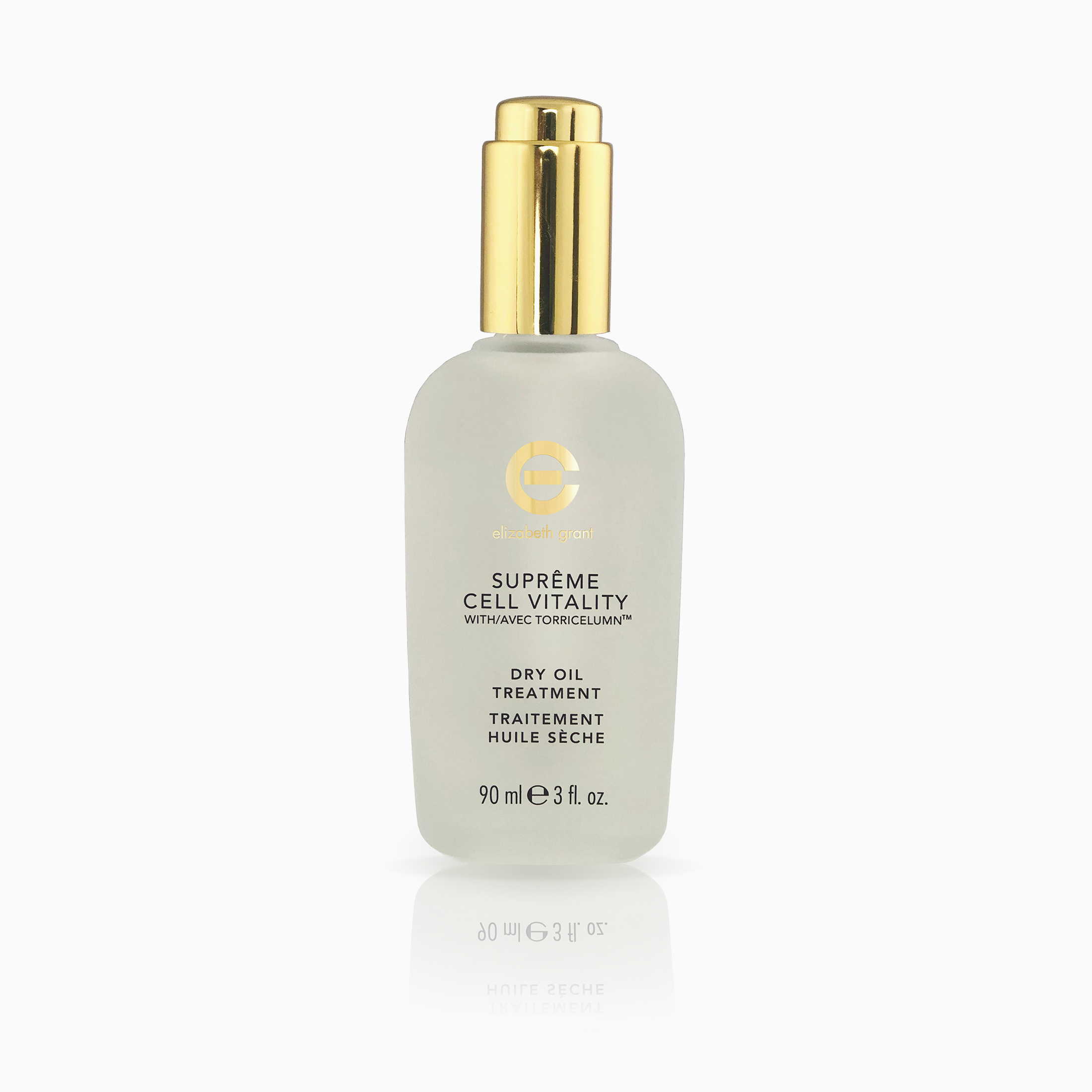 Elizabeth Grant Suprême Cell Vitality Dry Oil Treatment
As well as macadamia nut and sunflower seed oils, this dry oil from the luxe Canadian brand includes soothing chamomile and aloe vera, and moisturizing hyaluronic acid, plus plant stem cells and Torricelumn, an algae derivative designed for deep hydration.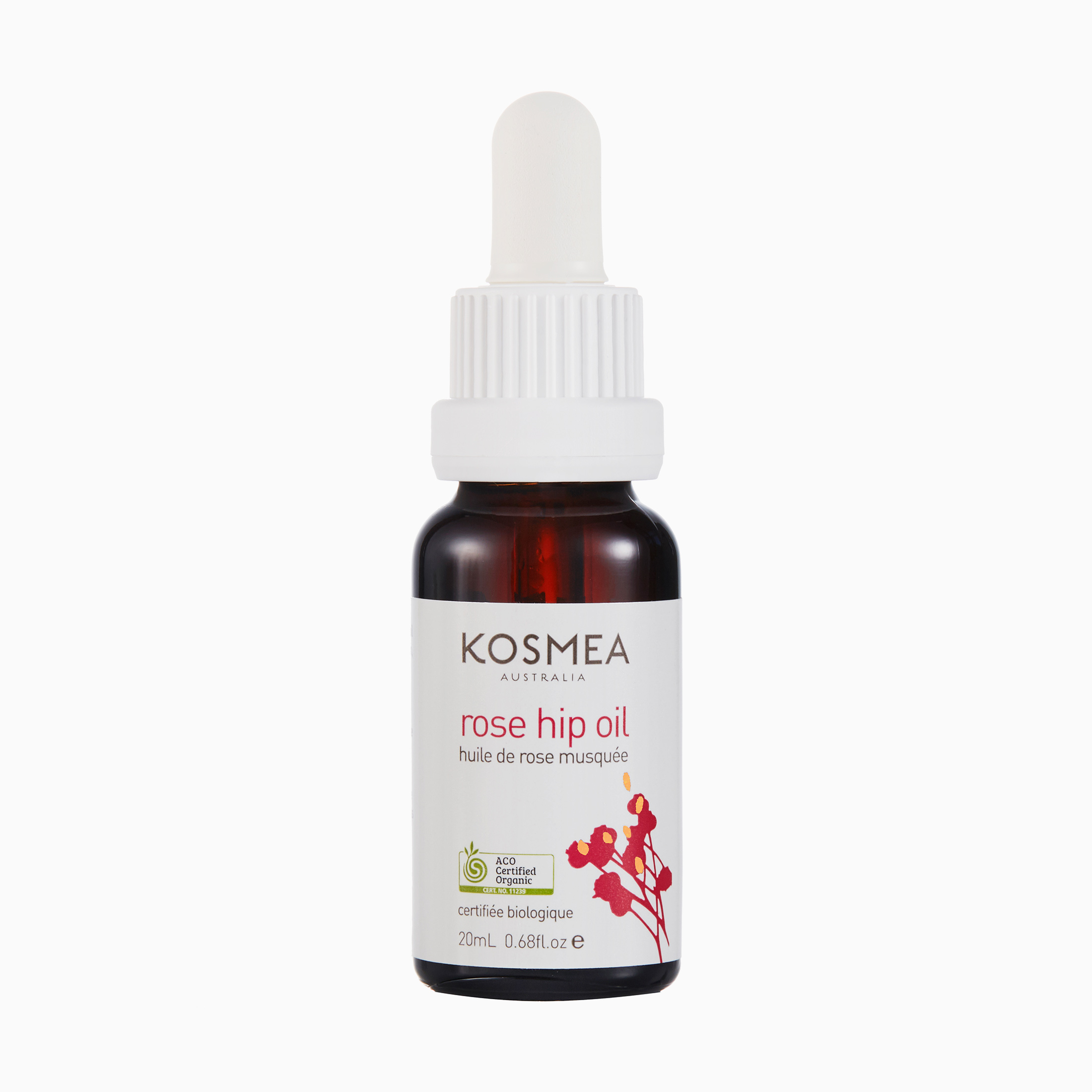 Kosmea Certified Organic Rose Hip Oil
Rosehip oil is traditionally used for anti-aging because it naturally contains a vitamin A derivative similar to retinol and is high in essential fatty acids. This rich oil is extracted without heat or solvents from wild, handpicked rosehips, and the brand says it's so gentle you can even use it during pregnancy on your bump, or on a newborn.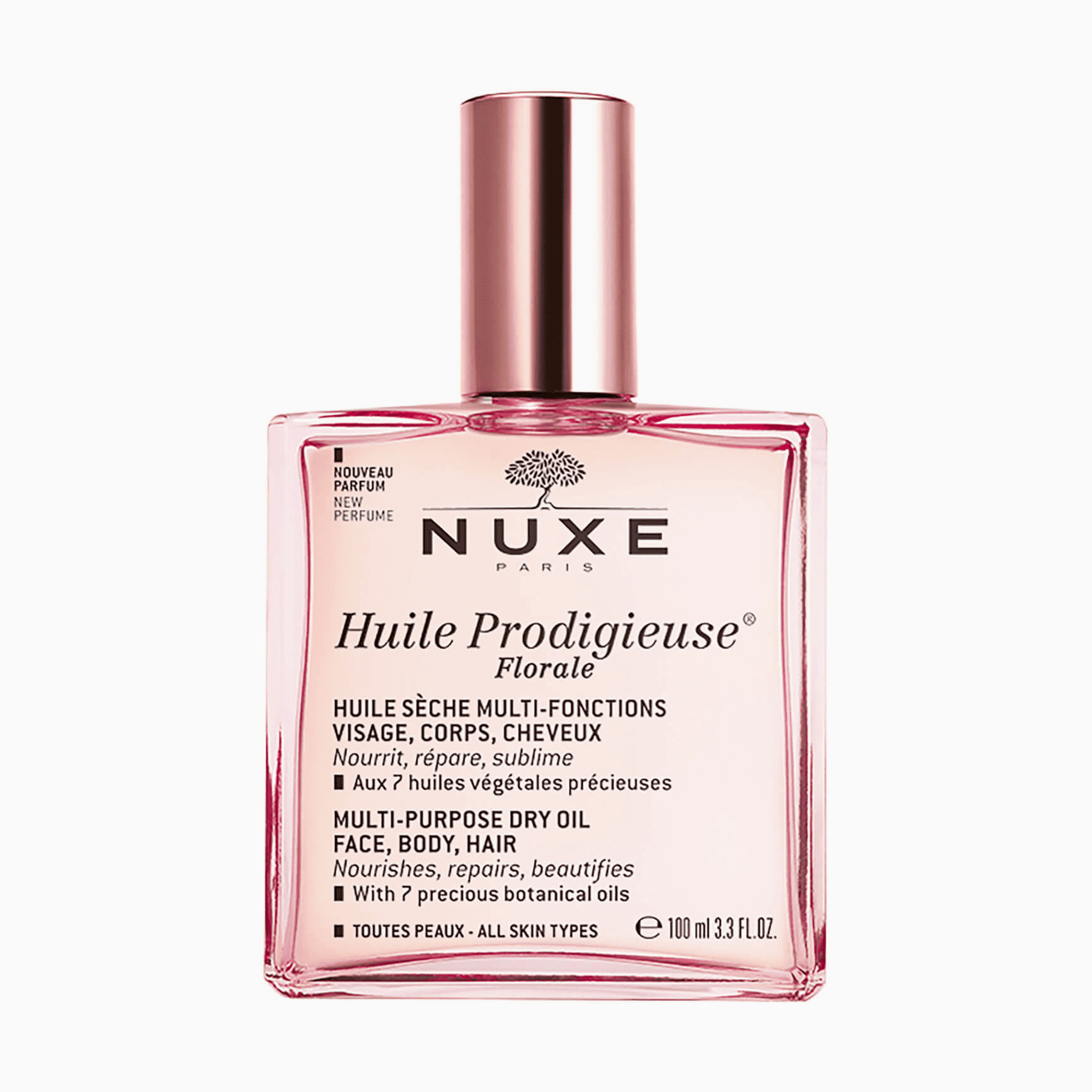 Nuxe Huile Prodigieuse Florale Dry Oil
France's bestselling facial oil has a combination of tsubaki, argan, macadamia, borage, camellia, hazelnut, and almond oils, which are said to moisturize, nourish, and repair skin. With the oil instantly absorbed so it feels dry, you can use it daily on your face or body, or in hair to smooth flyaways or as a mask. This new version has the same ingredients as the classic, but with a new floral scent that's so pretty, you won't need to wear perfume.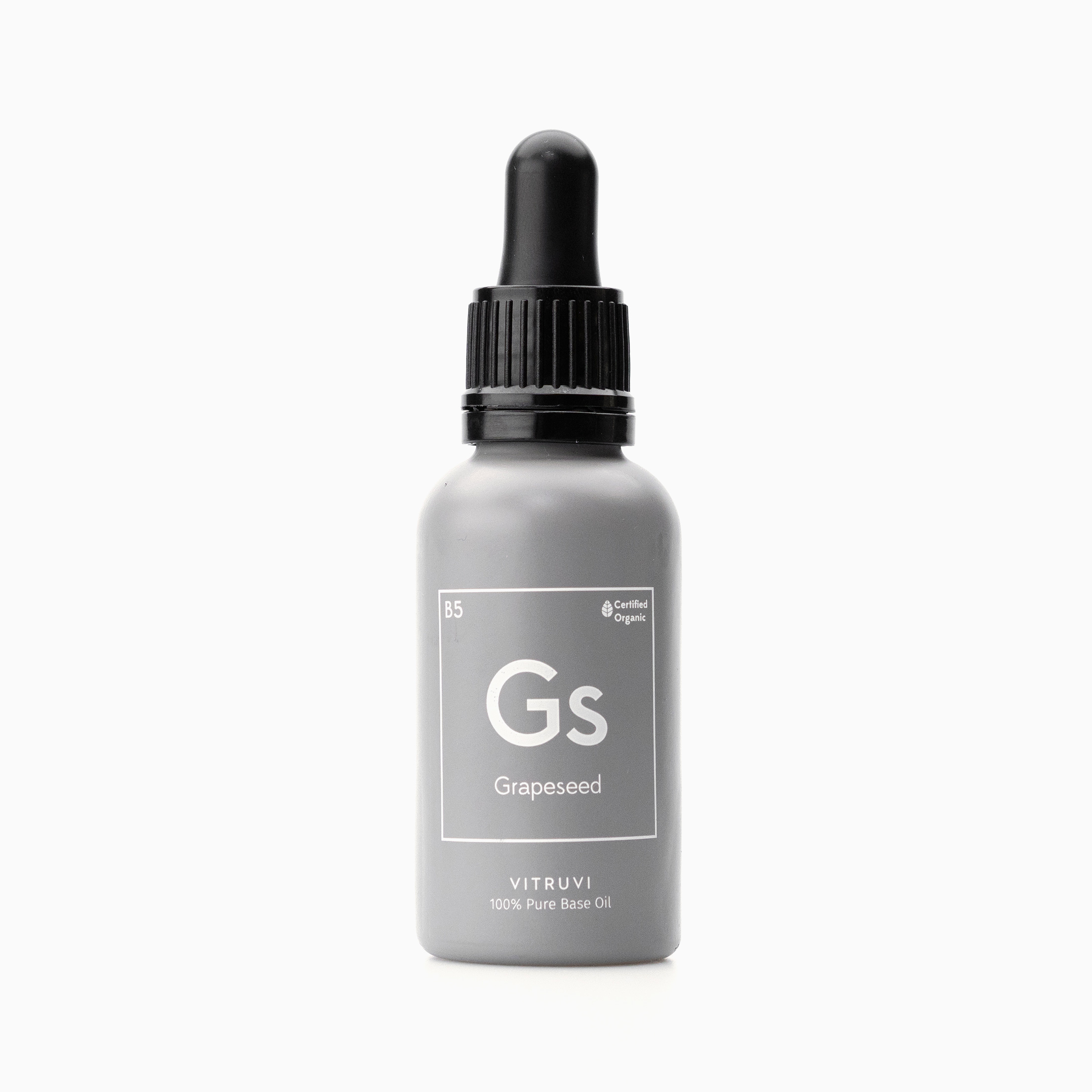 Vitruvi Dynamic Skincare
Instead of pre-making oils, Vitruvi creates them according to your specifications. How it works: take an online quiz about your skin and lifestyle. A recipe will then be created comprising base, complex, and essential oils. Your order will include a recipe card, a mixer bottle, and full-sized bottles of the three oils recommended for your skin, so you can blend your oil at home. You can also buy the base and complex oils separately if you prefer to omit essential oils.
_________
Never miss a story. Sign up for NUVO's weekly newsletter, here.