7 Lesser Known but Equally Exquisite Castles in Canada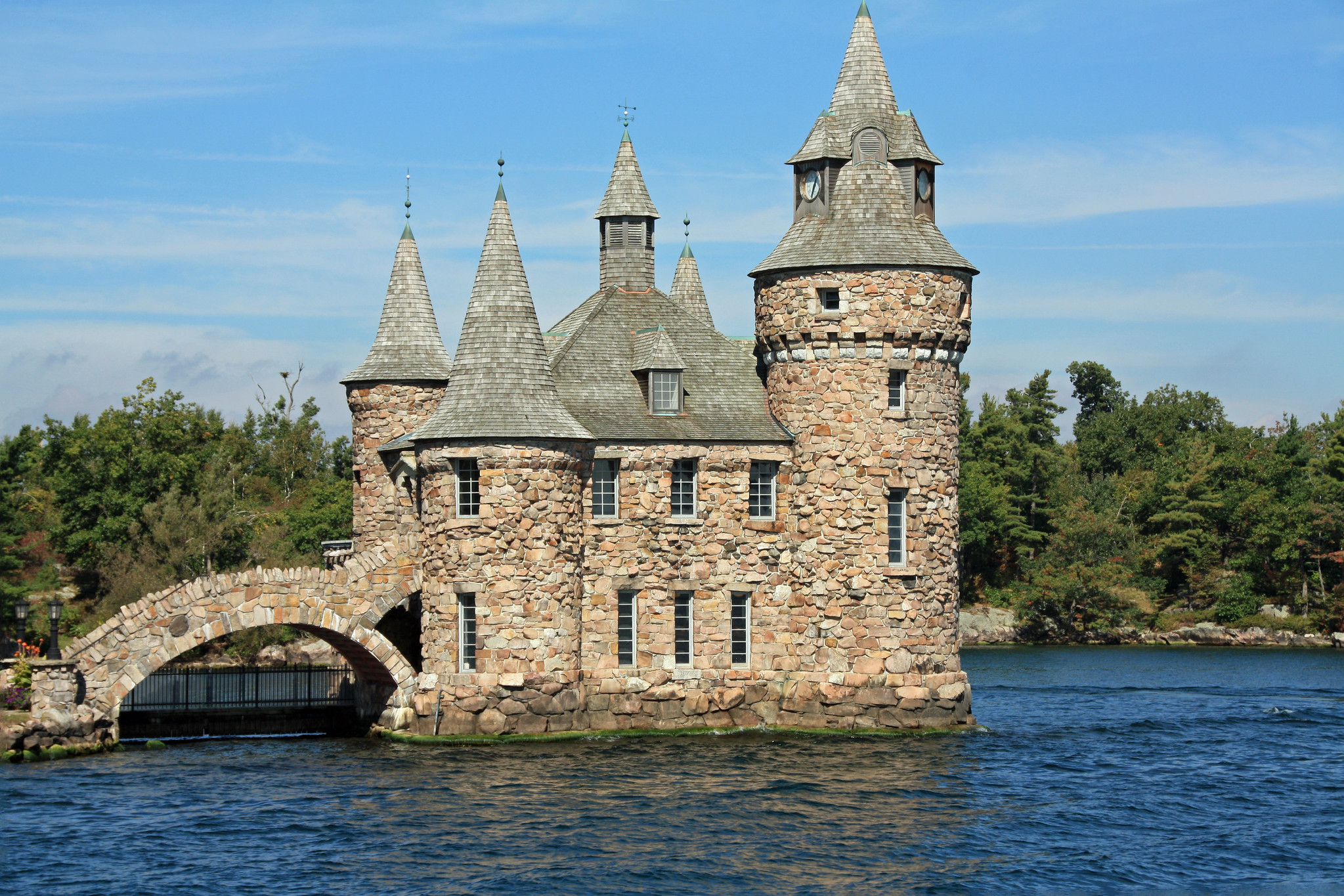 Europe is the seat of royalty and the land of castles. It is just as much a romantic notion of châteaux and citadels, manor houses and mansion estates as it is a geographic region, having inspired countless fairy tales and make-believe castles in North America (just look at a picture of Cinderella's castle next to Neuschwanstein Castle in Germany). In truth, there are more castles in Europe than fast food restaurants in America—Germany accounting for approximately 25,000 alone, although the exact number remains a mystery.
"Canada" and "castle" are not two words one would immediately place side by side. But indeed there are even more Canadian castles than the famous ones we have all heard of, like Casa Loma and Château Frontenac. Believe it or not, some of that old European enchantment did manage to take root in Canada and spring up in the form of medieval-style mansions that can be visited across the country.
Here are seven Canadian castles that you may not have known about.
Boldt Castle, Thousand Islands, Ontario
We begin with a cheat. Boldt Castle, located on Heart Island in the Thousand Islands region of the St. Lawrence River, is only accessible by boat, and while technically the castle is located on the U.S. side of the border, they do offer boat tours from Gananoque.
The story behind the castle, built by millionaire hotelier George C. Boldt, owner of the Waldorf Astoria, is actually quite sad. He constructed the dreamy island manor as a summer home for his beloved wife who died before it was finished. After her passing, he demanded all work on the castle cease and the project was abandoned, falling into disrepair for 73 years until the Thousand Islands Bridge Authority bought the property and began rebuilding. Boldt was too heartbroken to ever return to the island, and he never saw what his castle would become.
Hatley Castle, Vancouver Island, B.C.
Now the campus for Royal Roads University, Hatley Castle near Victoria was completed in 1908 by James Dunsmuir, son of Robert Dunsmuir, who built the better-known Craigdarroch Castle in Victoria.
The sandstone facade, spectacular grounds, and opulent interior give it the feeling of B.C.'s very own Downton Abbey. To wit, after the death of James Dunsmuir and his family, it acted as a dormitory and mess hall for cadets and staff officers of what eventually became the Royal Roads Military College from 1941 to 1943.
Ravenscrag, Montreal, Quebec
Atop an imposing hill in the city's Golden Square Mile sits the 1863 neo-Renaissance castle Ravenscrag, now a psychiatric hospital managed by McGill University. Although it has deteriorated somewhat over the years, you can still see the grandeur that remains from its original time as the private estate of Sir Hugh Allan—once the richest man in Canada. He modelled the 14-acre estate after Queen Victoria and Prince Albert's Osborne House. At its peak, before Allan's son donated it to the Royal Victoria Hospital, the house had five floors and 72 rooms, requiring 19 servants for upkeep. Now, sadly, Ravenscrag is a recognized heritage building whose future is uncertain, but no doubt it will provide the inspiration for the next generation of great Canadian horror writers.
Castle Kilbride, Baden, Ontario
Castle Kilbride is an 1877 traditional Victorian-style manor home named for original owner James Livingston's hometown in Scotland. The exterior is positively humble compared to the trompe l'oeil murals by German artist Henry Scharstein, who painted the interior walls and ceilings to give the illusion of 3D works of art.
Livingston was a flax seed oil industrialist and politician (although weren't they all back then), and his family lived in the house for three generations before selling it to the Township of Wilmot, which is dedicated to its preservation.
Chelster Hall, Oakville, Ontario
The only entry on this list that is still a private home is Chelster Hall. The whopping $50-million home was completed in 2006 but made to look 100 years old as an homage to English countryside manor houses and is one of the most expensive homes on the Canadian market. Totalling 43,850 square feet, the house has six bedrooms, 13 bathrooms, a library, two wine cellars, and an indoor swimming pool, with 30 parking spaces, tennis court, and 10 acres of yard space outside—a modern-day castle for a modern-day Cinderella, complete with spiral staircase to descend in slow motion.
Built by once-president of Labatt Brewing and now CEO of Interbrew Hugo Powell, it took five years of planning and construction to make his dream home a reality. No word yet on who will buy it, but hopefully they'll have us all over for tea or champagne when they do.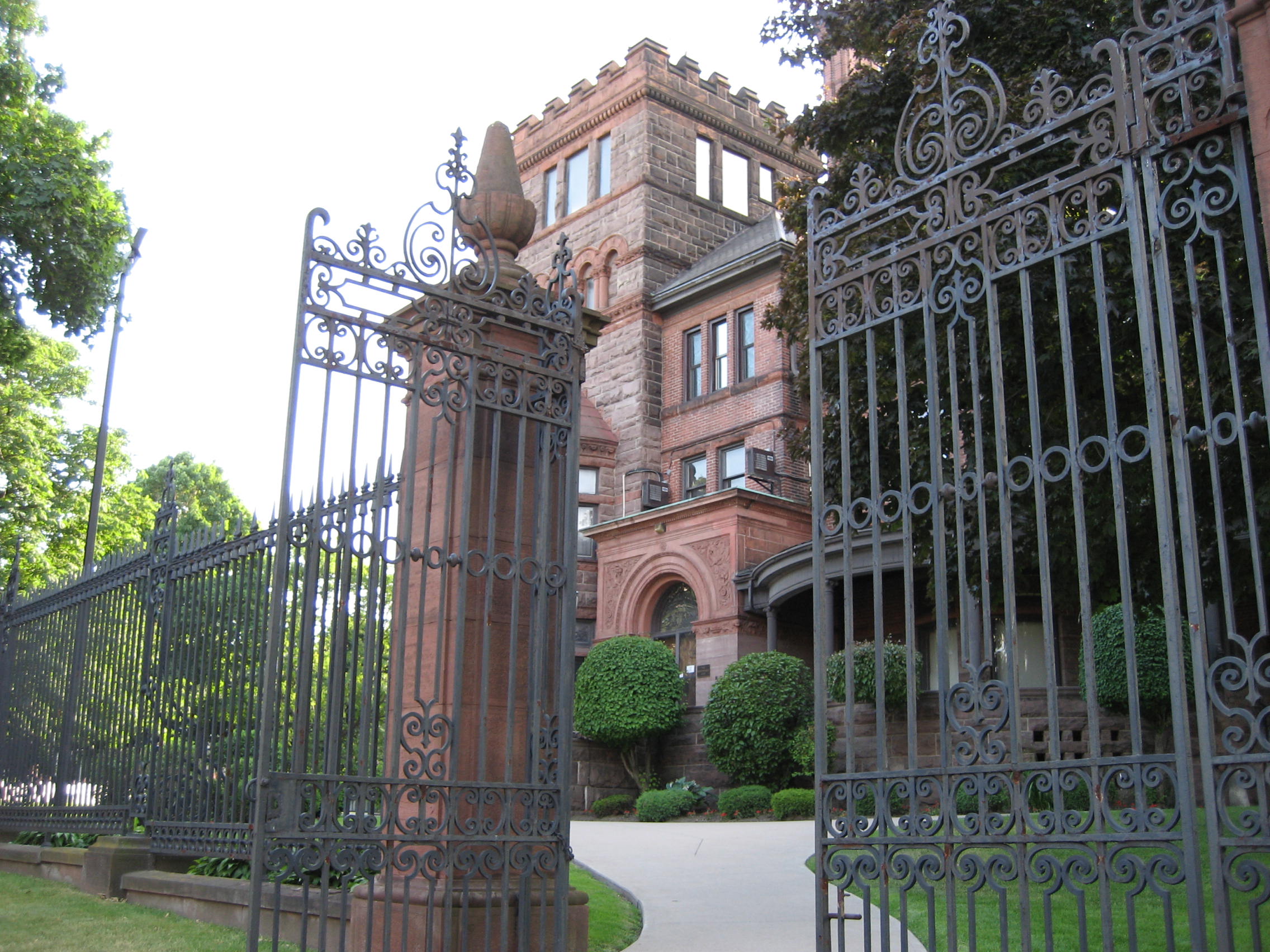 Tuckett Mansion, Hamilton, Ontario
George Elias Tuckett built his fortune on tobacco during the American Civil War before briefly serving as the 32nd mayor of Hamilton. His private home was built and rebuilt over the years, going through iterations known as Myrtle Hall and the Towers before becoming the commanding structure it is today. After his death, the property was used as a military headquarters and hospital during the First World War, then acquired and converted into the meeting place of the Scottish Rite of Freemasonry and renamed the Scottish Rite building, which it remains to this day.
Despite the historically secretive and mysterious nature of Freemasonry, the building is open to the public and can be rented for weddings and banquets. It also provided some of the setting for Guillermo del Toro's gothic masterpiece Crimson Peak, which gives an idea of just how spectacularly old fashioned (and just a little bit creepy) it is inside.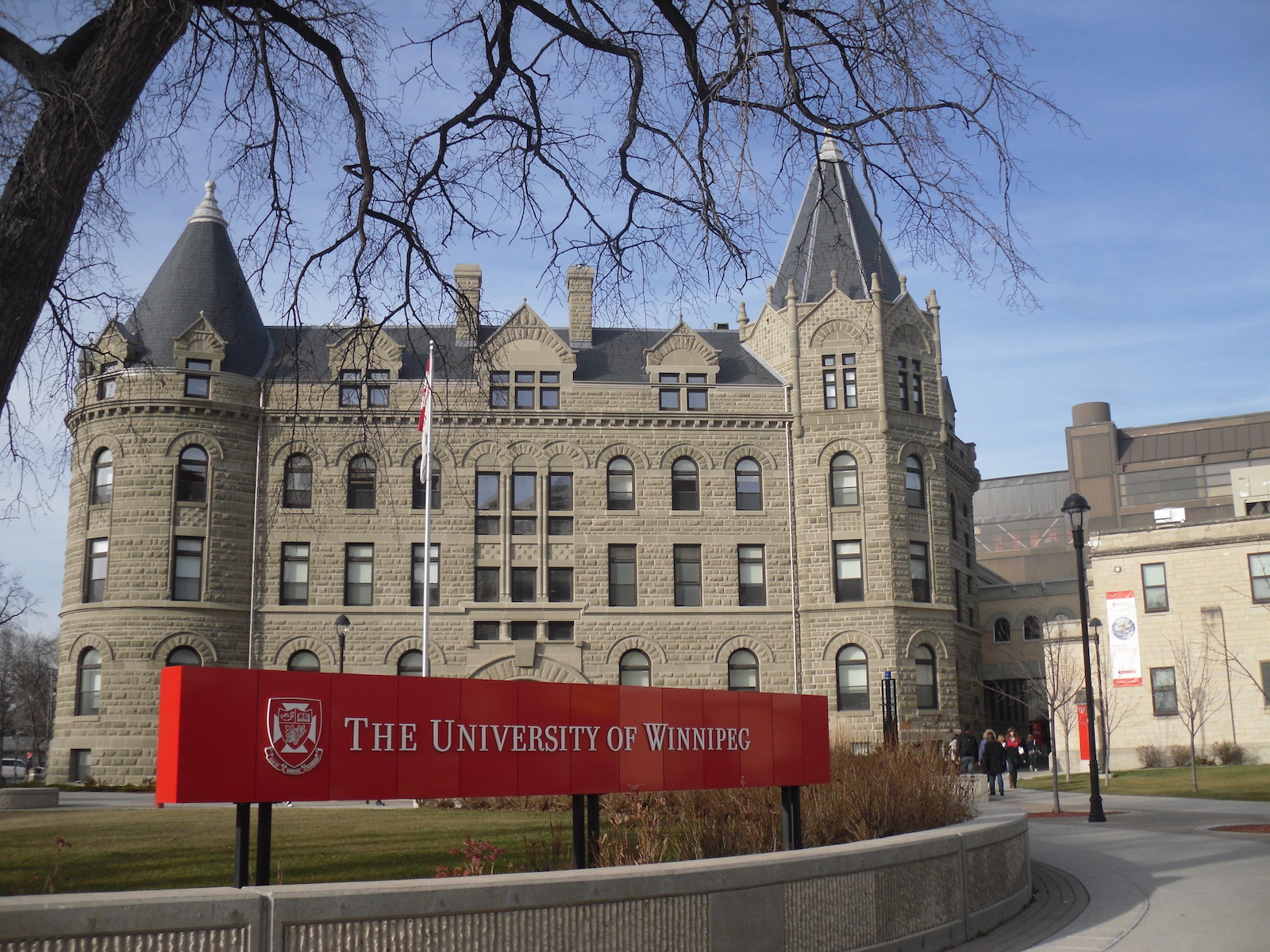 Wesley Hall, Winnipeg, Manitoba
One of Winnipeg's oldest educational facilities, Wesley Hall was built in a rusticated style from sandstone in 1895 to house Wesley College, one of the University of Winnipeg's founding schools. It was formally recognized as a historic place by the Canadian Registry of Historic Places in 2007, and its romanesque castle design has made it a city landmark. Now, the prominent tours and arched windows are juxtaposed with the modern buildings that closely flank the hall on either side, but it still very much earns the title, castle.
________
Never miss a story. Sign up for NUVO's weekly newsletter here.