A 36-Hour Virtual Costa Rica Travel Guide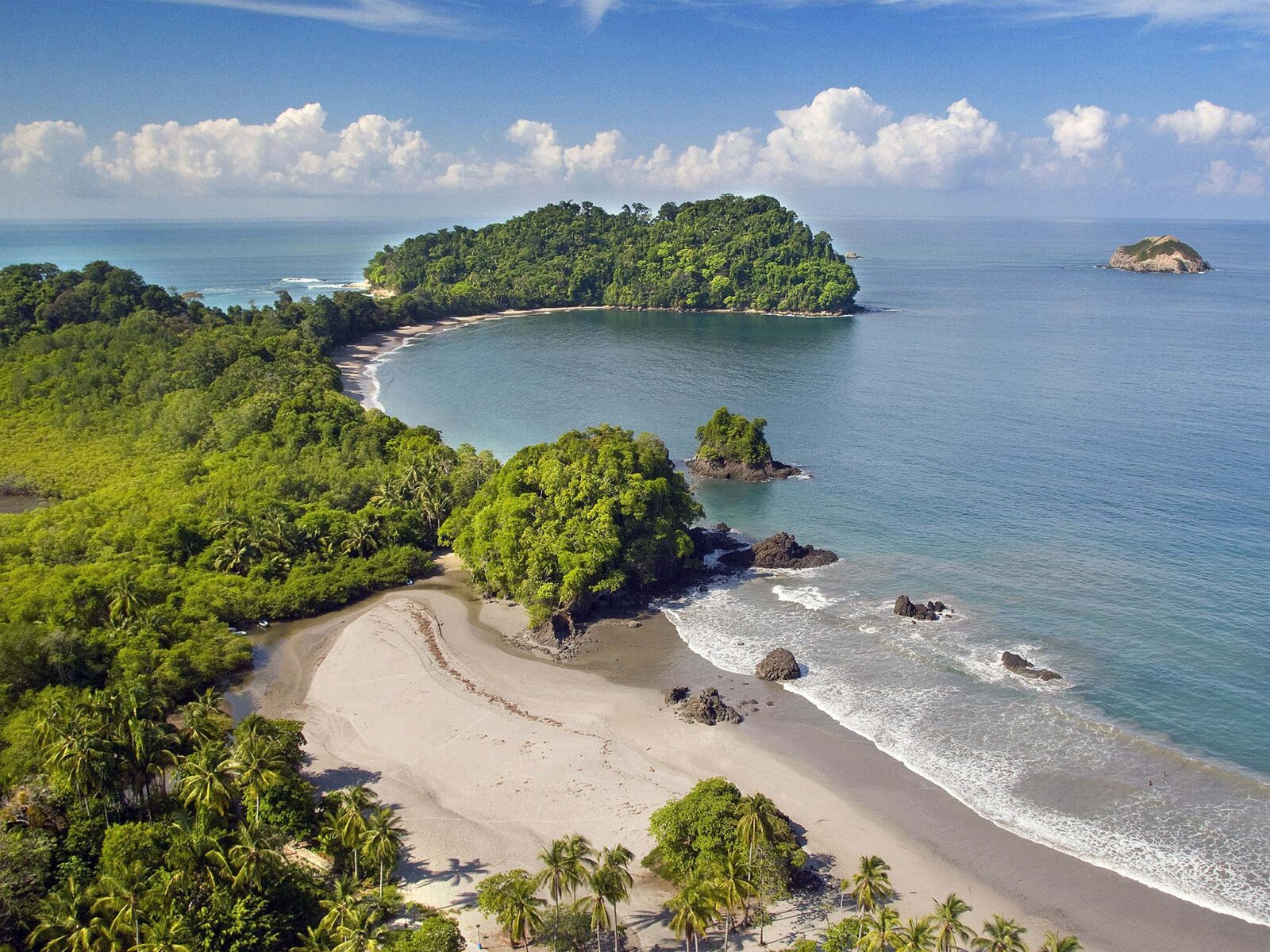 While physical travel might still be a long way off, virtual travel may—for now—fill in the cracks of our wanderlust. Visit Costa Rica has put together a weekend guide to travel the country's culinary offerings, natural landscapes, and culture—all from home.
Friday
5 p.m: Dinner and drinks
To begin, a traditional Costa Rican dinner and drink. Picadillo de Papa is a Tican (local) favourite. The savoury dish combines potatoes, chopped bell peppers, onions, and ground or shredded beef, and is traditionally served alongside tortillas and rice. Find the recipe here.
To sip, blend fresh fruit and ice to create a Batido, a smoothie that can be found in most restaurants, cafés, and food stalls around Costa Rica. Follow the recipe below:
7 p.m: Movie Night
Next, binge watch movies featuring Costa Rica's natural landscapes. For a view of Costa Rica's volcanoes, watch After Earth, which was filmed near Arenal Volcano, or the 1995 film Congo, which features Irazú Volcano. For a good representation of the country's lush forestry, choose Spy Kids 2: Island of Lost Dreams, which features Manuel Antonio National Park, or Paddington, which includes the Monteverde Cloud Forest.
Saturday
9 a.m: Rainforest Meditation
Meditate in the morning to the sounds of Costa Rica's rainforest with composer, pianist, and producer Manuel Obregón's Simbiosis playlist.
10 a.m: Cafecito y Gallo Pinto
Brew some coffee with Costa Rica's 200-year-old brewing method using a chorreador, or "coffee sock." The environmentally friendly device drains water through a cloth filter containing coffee grounds. Purchase a chorreador and Costa Rican coffee online through local retailer CRWoodcraft, which ships worldwide.
Next, pair the coffee with Costa Rica's gallo pinto dish, a mix of white rice, black or red beans, peppers, onion, spices, and a lot of cilantro. Recipe below:
Noon: Wellness at Home
Enjoy a virtual meditation session.
3 p.m: Biodiverse Experiences
Virtually navigate Costa Rica's wild landscapes, which are home to more than 5 per cent of the known biodiversity in the world, at Lankester Botanical Gardens, Arenal Volcano, Rincón de la Vieja Volcano (the University of Costa Rica provides real-time photos), Poás Volcano and at the Macaw Rescue Center.
5 p.m: Sopa Negra
For a comfort dish, Sopa Negra is made by combining black beans, onions, bell peppers, hot peppers, cilantro, and garlic. Cook until the beans become tender. Local cooks recommend adding chopped hard-boiled eggs and avocado slices to the soup before serving. Recipe here.
7 p.m.: San José Museum Tour
Virtually visit the Jade Museum, a San José institution which features the largest collection of pre-Columbian jade artifacts in the world. There are over 7,000 items on display, most of which are dated between 500 BCE and 300 BCE.
Sunday
9 a.m: Coffee & Colouring
Download some Costa Rica colouring pages while sipping some chorreador coffee.
Noon: Rainforest Retreat
Costa Rica is well known for its thermal hot springs. Emulate hot spring benefits by making DIY mineral-rich exfoliants at home using natural ingredients. For a face mask, mix ground rice and aloe vera gel; and for a body scrub, mix coffee grounds, coconut oil, and orange essential oils.
________
Never miss a story. Sign up for NUVO's weekly newsletter here.