10 Ugly Sandals Inspired by Chanel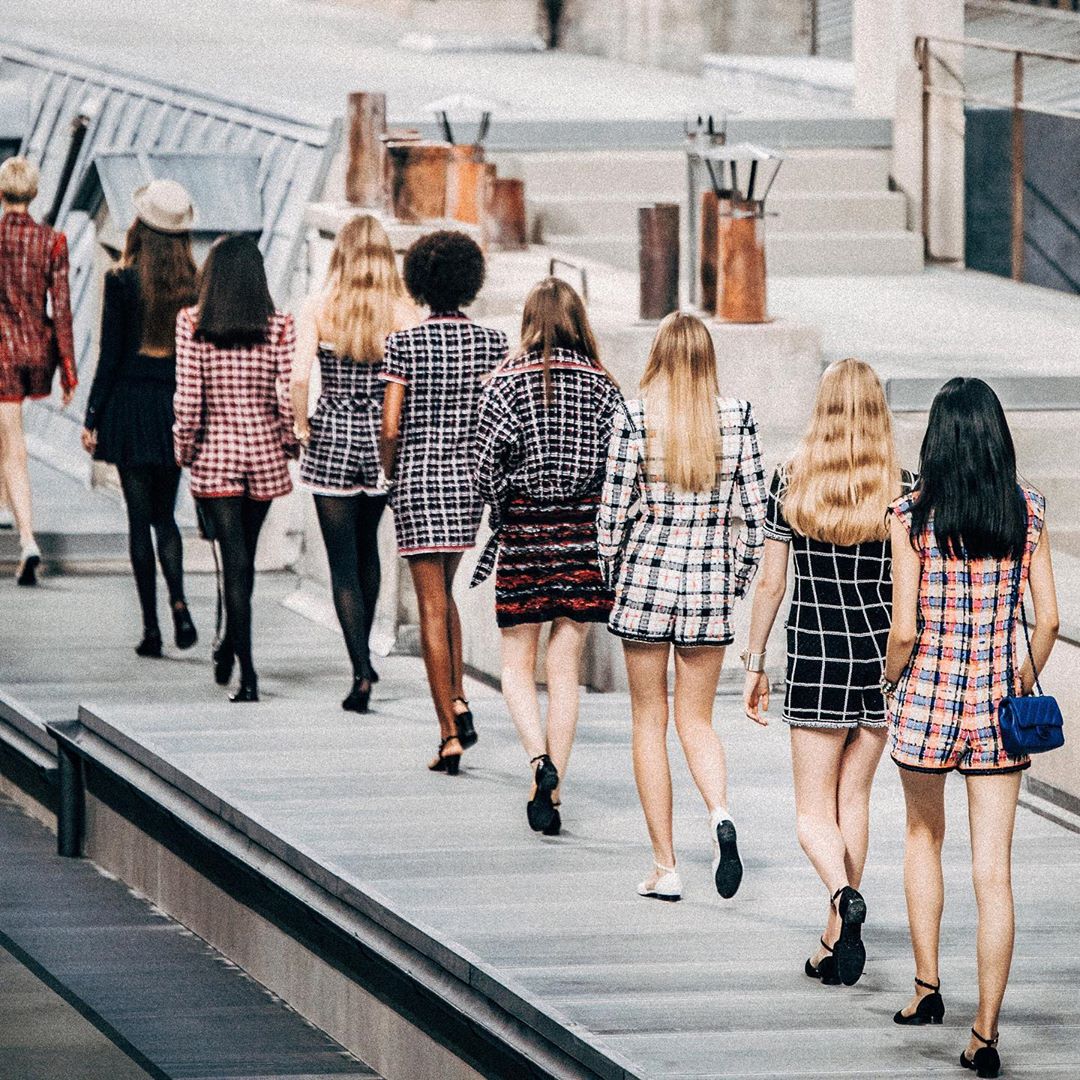 This year, ugly sandals took a giant step forward. After Chanel's chunky Velcro sandals appeared on the runway, cool girls everywhere started considering the benefits of buying in big. But did they really need a pair of Teva-inspired footwear? The answer is yes. Could they put a new and modern spin on the most uncool cool shoes since before Crocs? The answer here is also yes. You see, that's where the designers come in. While getting a pair of Chanels would be like winning the lottery at this point, there are tons of amazing options to consider. Ahead, we've rounded up 10 Velcro sandals the likes of which you've never seen before. Ready to strap in? Scroll through to step up your summer sandal style.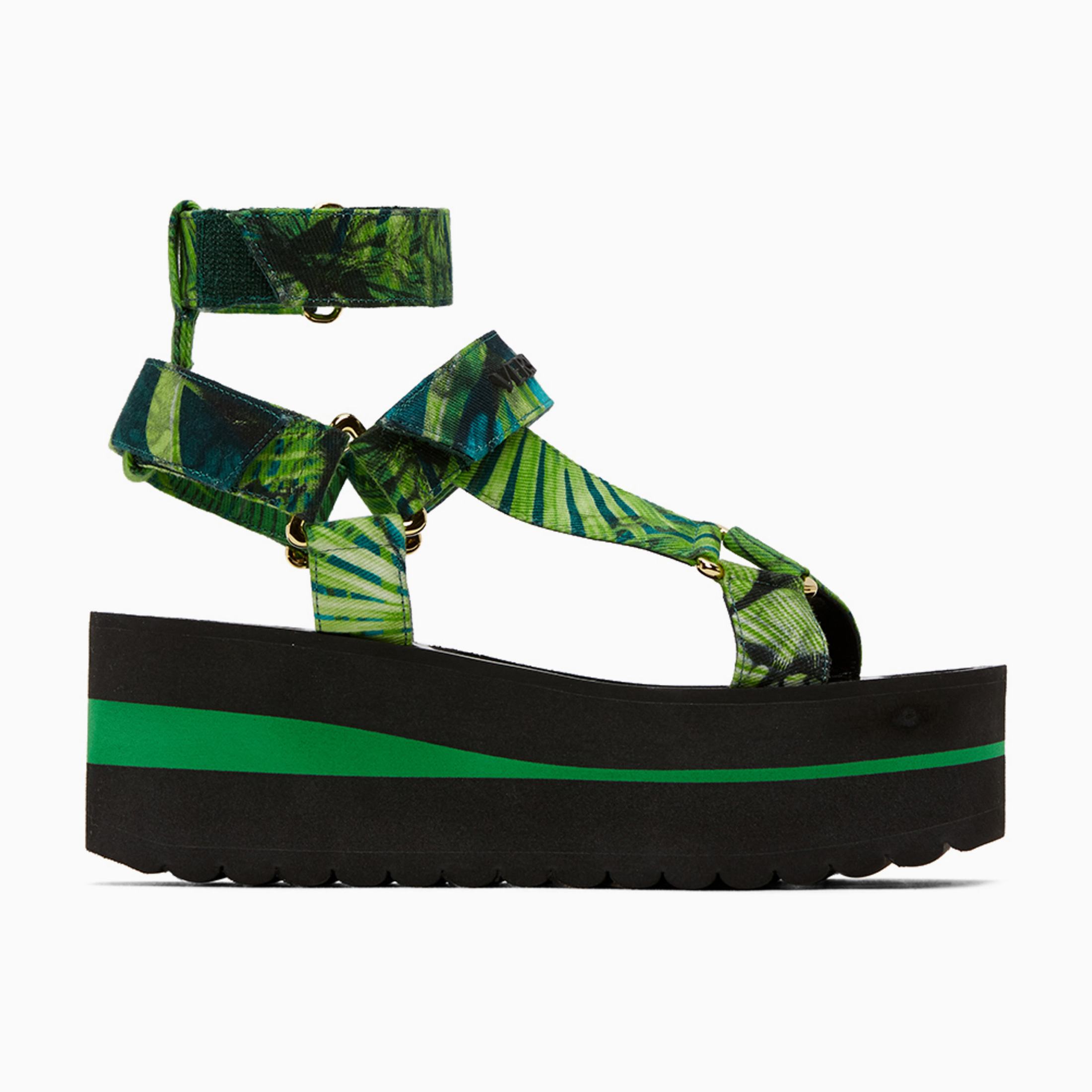 Versace Green Jungle Print Platform Sandals
No, it's not just you. Versace has actually transformed J.Lo's famous Grammys dress into platform Teva sandals. Of course, the green and black jungle print is so good it's wild.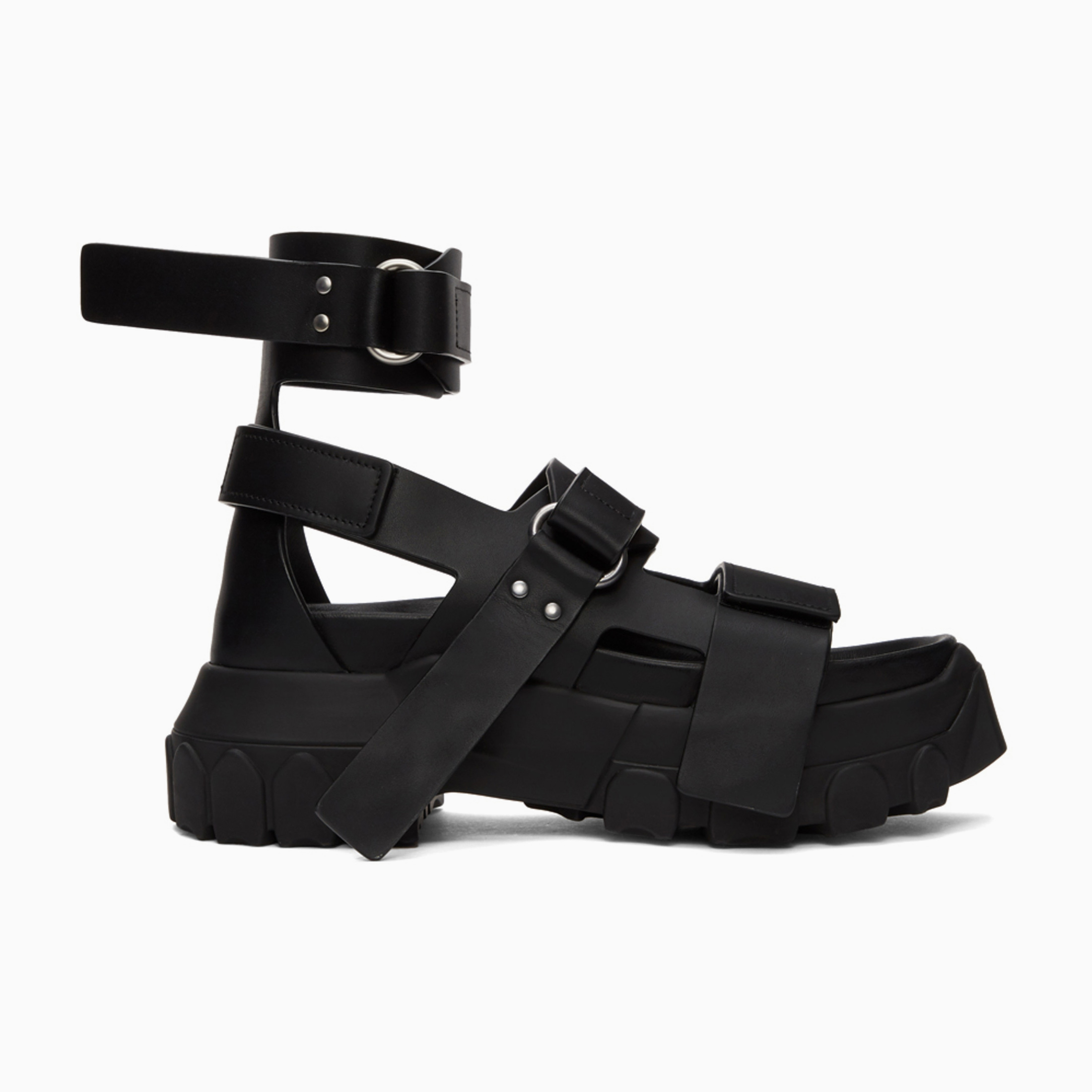 Rick Owens Black Ankle Strap Tractor Sandals
If edgy is better, then this pair by Rick Owens is the best. We like to think that the ultracool heavy-strap sandals would perfectly balance any of summer's girly baby doll dresses.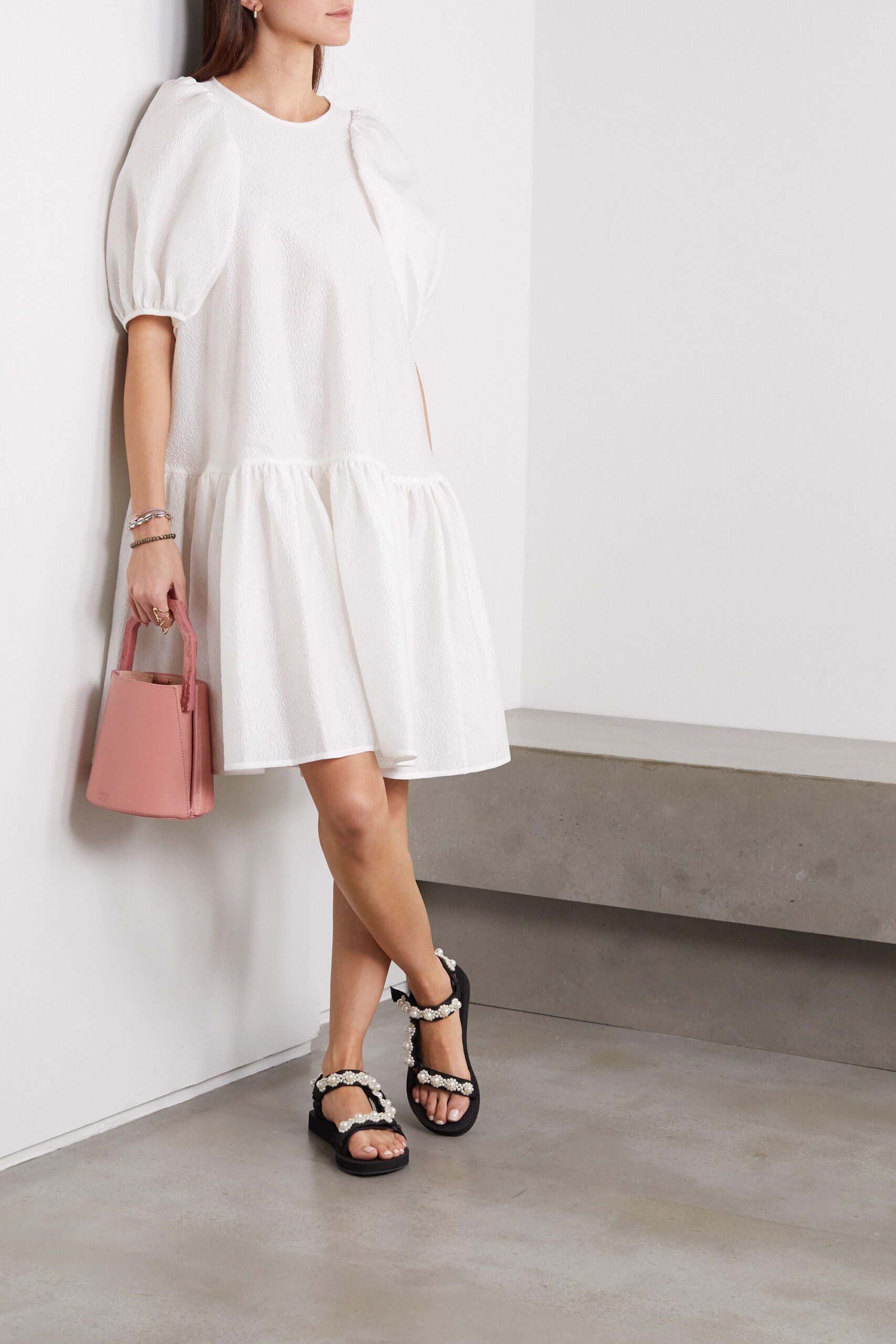 Arizona Love Trekky Chic Faux Pearl-Embellished Canvas Platform Sandals
There's nothing crunchy granola about Arizona Love's pearl-embellished edit so it's no surprise the contemporary brand's sandal has quickly become the must-have item for Instagram's top style bloggers.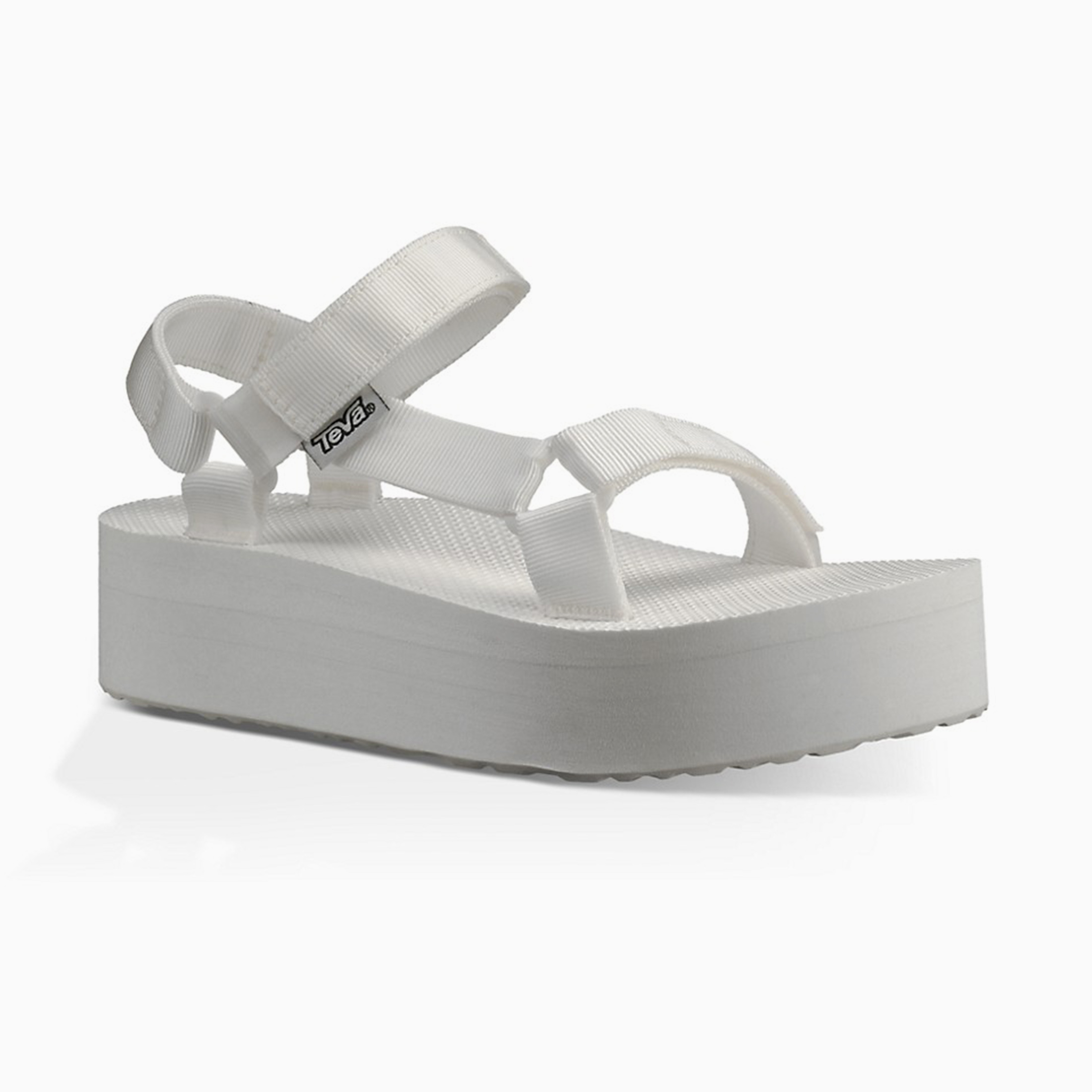 Teva Flatform Universal Sandal
Sometimes, there's nothing like the original—with a spin. The Tevas we all know and love have been elevated (literally) with a statement platform. It's still a basic, though, so you can wear it with anything and everything.
Off-White Multicolor Multistrap Micro Sandals
We bet you've never seen tie-up Tevas quite like this before. And clearly it was worth the wait because Off-White's multicolour Velcro sandals have a leg up on the rest.
Opening Ceremony x Teva Flatform Universal Sandals
Can't choose just one colour? Why not wear them all, then? Surely, Opening Ceremony x Teva's rainbow flatforms are a bright idea.
Puma Future Rider Game On Sandals
If you prefer to mix your fashion looks with sportier footwear, Puma has you covered. These game-inspired sandals come in two cool colour combos for your choosing. And no, you can't go wrong with either.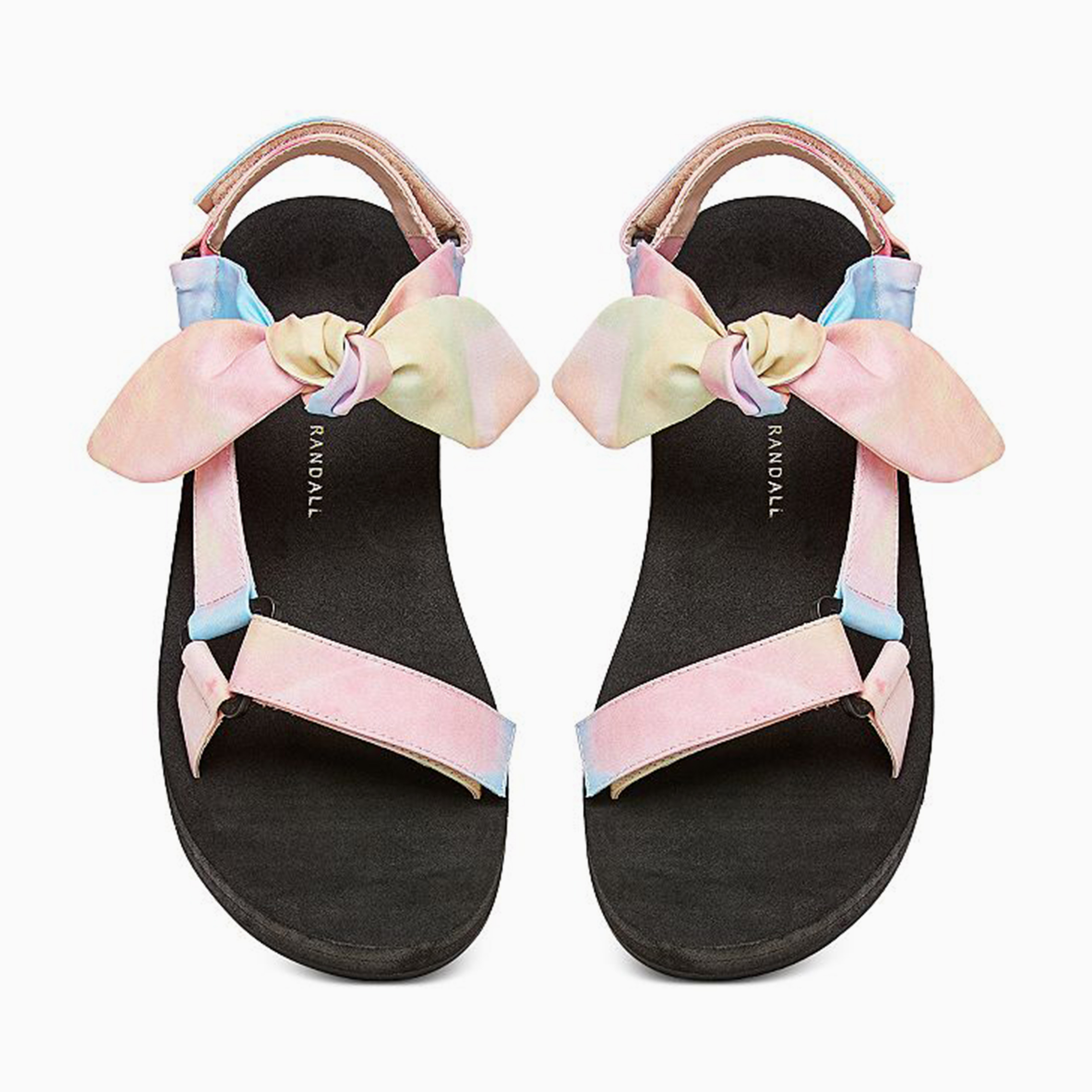 Loeffler Randall Maisie Sport Sandals
Yup, you really can mix this summer top sandal trend with the season's No. 1 tie-dye print. Loeffler Randall's pastel straps, which contrast with a black sole, come fastened with the sweetest knot bow. Might as well get tied up, right?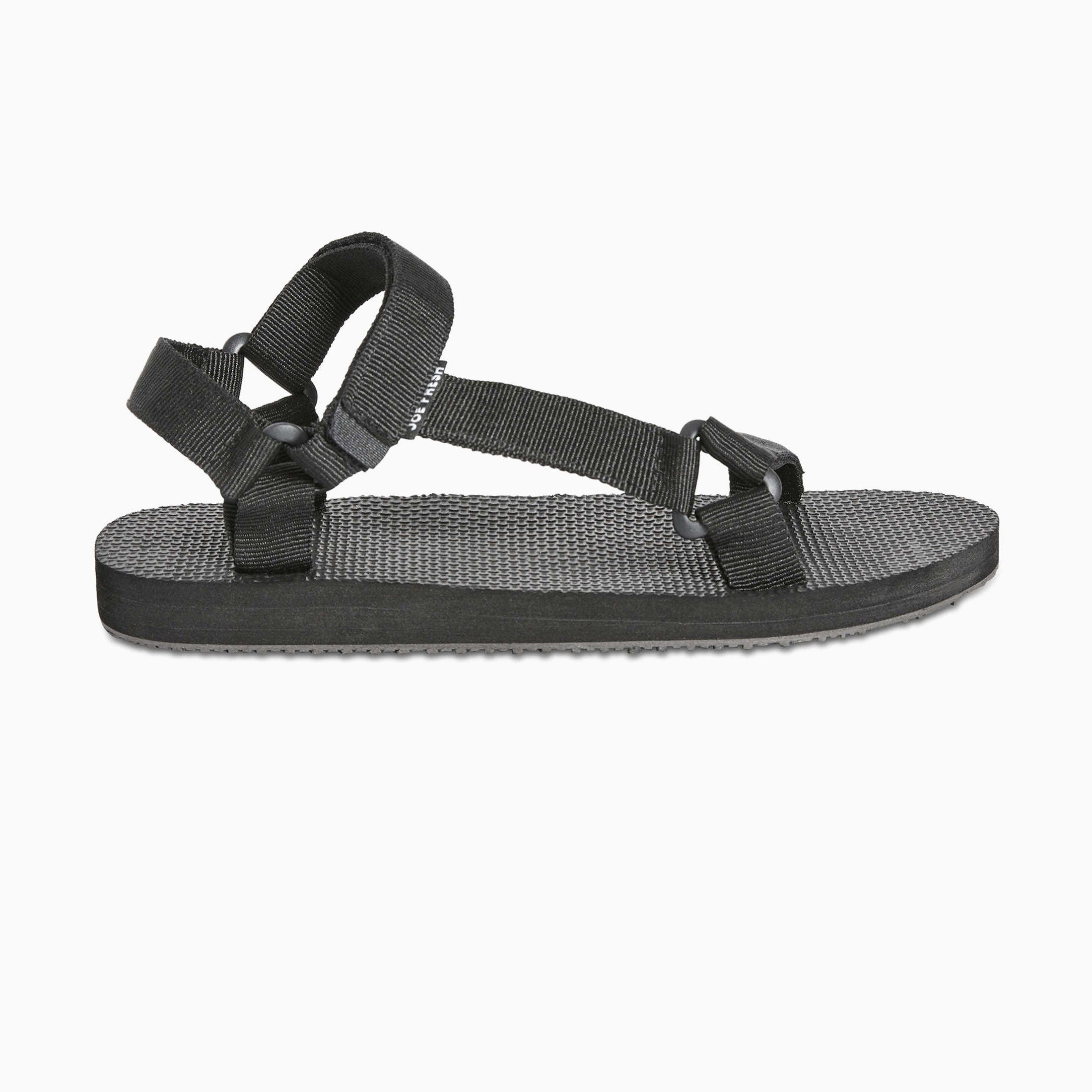 Joe Fresh Sandals
There's something to be said about the classics—and this is it. They go with everything that's already in your closet, plus you'll never get sick of them. As for this all black set by Joe Fresh? It's a step in the right direction.
Stella McCartney White Fitzroy Sandals
Stella McCartney has always designed for the cool girl who's always one step ahead of the rest. Her bulky white and iridescent rainbow sandals are no exception. Oh, and bonus: they're vegan.
_________
Never miss a story. Sign up for NUVO's weekly newsletter here.