Ramy's May Calamawy on the Show's Representations of Muslims and Gender
Why we need more diverse storytellers.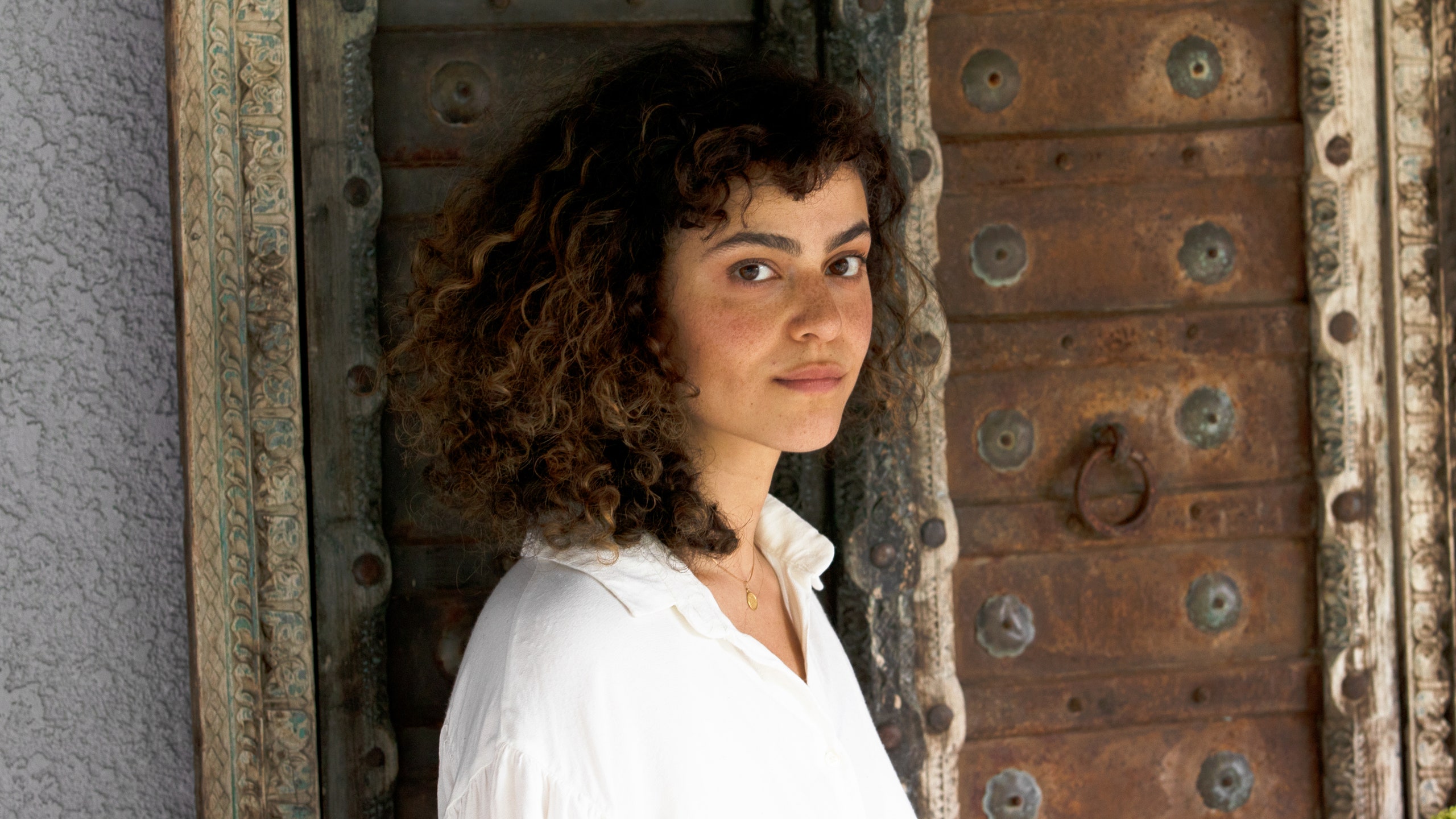 Earlier this year, when comedian Ramy Youssef won the Golden Globe for best actor in a TV comedy or musical for his Hulu/A42 series Ramy, he began his acceptance speech by joking, "Look, I know you haven't seen my show." It earned a lot of laughs from the crowd. But in the months since, a second season of Ramy was released and a third announced. The point-of-view comedy follows titular character Ramy (played by Youssef, who wrote the show, as well), a first-generation Egyptian American, as he stumbles to reconcile the morality of his Islamic identity with the vices of being a 20-something living in individualistic America.
Each season sees one episode dedicated to each supporting character, including Ramy's sister, Dena, played by Bahrain-born May Calamawy. Dena's relationship with her faith is compared to Ramy's, offering insight into the disparities between the two. Where Ramy clumsily navigates his own moral boundaries—engaging in premarital sex but abstaining from drugs and alcohol—Dena pushes her way through university while under disproportionately stringent rules from her parents. The distinctions between the genders and their respective roles in their family are quietly observed in the show: while Ramy stays out all night, Dena has a strict curfew; as Ramy dates both white and (married) Muslim women, Dena is subject to (comedically cringy) fetishization during a first date with a white man.
Ramy's commentary on real-life experiences and issues is subtle, from the anti-Black attitudes in the Arab world to the Western perception of the hijab as oppressive. The show doesn't preach or condemn; rather, it sits in the contradictions of life, allowing the audience to digest and reflect themselves. "We live in an age where we're like, 'Oh, if I'm standing up for myself I need to attack this head on and say it,' but I think a really influential perspective is to look at how humans like to be told things and what makes it easy for them to hear. And a lot of times, it's not being direct, because unfortunately we get a little defensive," says Calamawy on Youssef's approach to writing the show. "I feel like that's how Ramy works, and he's brought that into his writing and into his story. [His writing] makes people reflect without feeling attacked."
To many—Muslim viewers in particular—the show is a refreshing departure from typical representations of Islam in the mainstream media. It portrays both a complexity and normality not often afforded to Muslim Americans, including—perhaps most importantly—a sense of humour. The idiosyncratic quirks of Ramy and his family are contrasted with the more general situations many Muslims and Arabs in the West can identify with—a flashback scene of young Ramy trying and failing to convince his white school friends he isn't a terrorist in the direct aftermath of 9/11, for example.
Straddling social commentary and comedy, Ramy, by nature of being one of the rare Western shows with Muslim protagonists, is often proffered as a megaphone for all Muslim experiences. But the show doesn't exist as the sole source of mainstream representation for Muslims. Specificity is Ramy's strong point—it's a show about one Muslim American family in one neighbourhood in New Jersey. Ramy doesn't claim to speak about the experiences of all Muslims, all Muslim Americans, or all Muslim women—and nor should it. While the show has broken through the typecasting and stereotypes of Arab and Muslim characters, perpetuated by post-9/11 sentiments, it is only the beginning of a larger surge of stories to come—hopefully.
"This is just a call for more Arabs to start writing," says Calamawy of the pressure for Ramy to represent all Muslims. As the Black Lives Matter movement ripples across all facets of life, tokenism and how it manifests in the media we consume is being challenged. "There is a drive for more inclusion [right now]," says Calamawy. "More people will be looking at Arabs and people who fall under the diversity bracket. Which is good. Some people might be doing it because they feel it's necessary right now, and others might just be genuinely interested, and I think both reasons are good."
When asked what kinds of stories need to be told, Calamawy says, "I feel there has to be a wave of stories of [Middle Eastern] women finding their voice and learning how to take space and express themselves and being seen, really. That would be a good start."
_________
Never miss a story. Sign up for NUVO's weekly newsletter, here.