The Alluring Artistry of Van Cleef & Arpels
Unbounded extravagance set in style.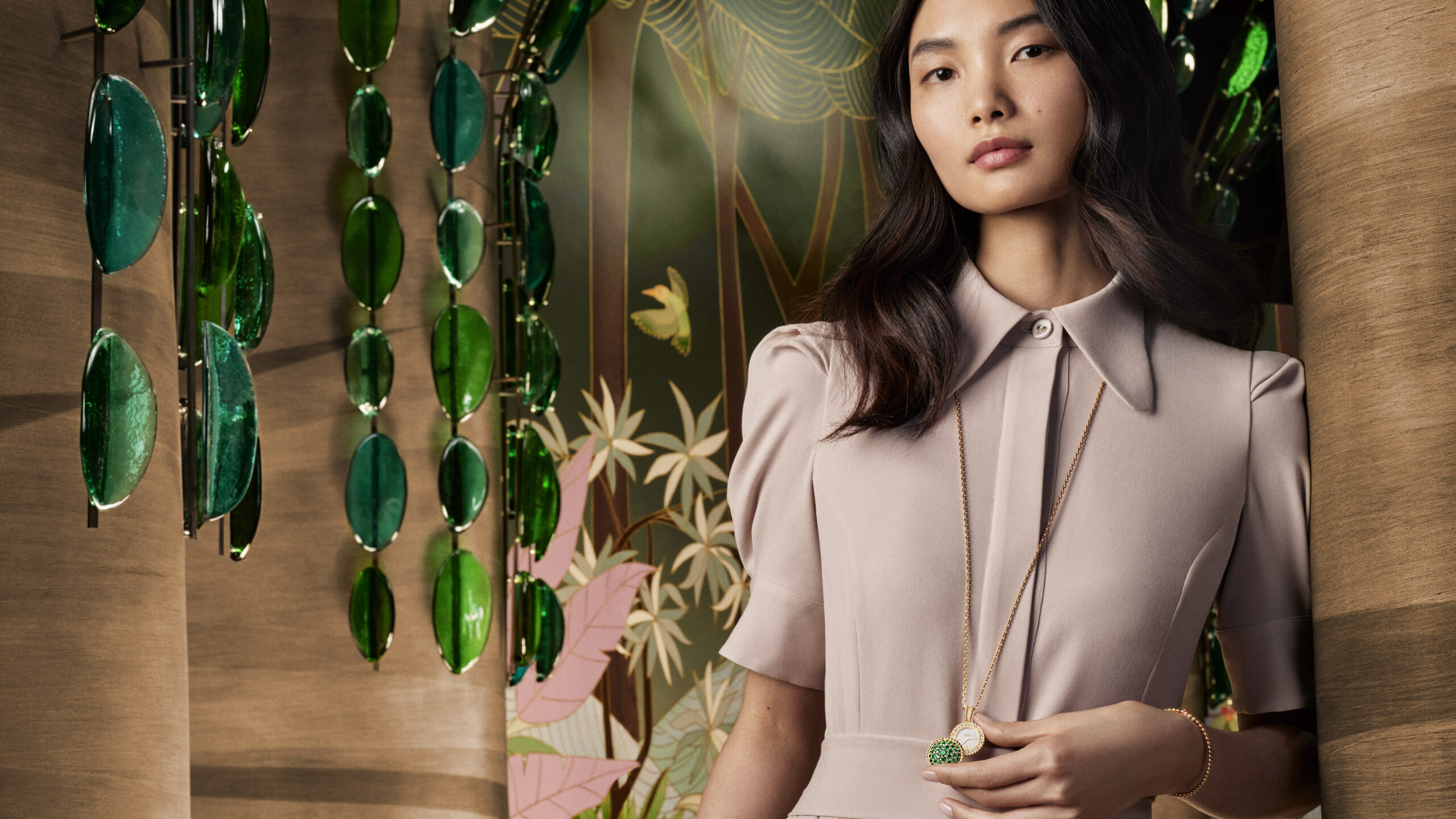 Entering the Van Cleef & Arpels salon at Watches and Wonders is stepping into an enchanted universe, a forest replete with strands of varying green-hued glass leaves strung from above and panels of handpainted wallpaper of flowers and butterflies. The cinematic scene is choreographed to reveal this year's novelties and showcase the wealth of historical pieces displayed as objets d'art.
The value of an iconic piece of jewellery or timepiece lies not in its monetary worth, carat size, or eye-catching design, but in the fact that it has a story to tell. Iconic jewels are more than decorative trinkets. They live on to tell stories, and Van Cleef & Arpels brings all its expertise to create a unique vision of timekeeping that keeps the storytelling cross-generational.
Lady Féerie Or Rose Watch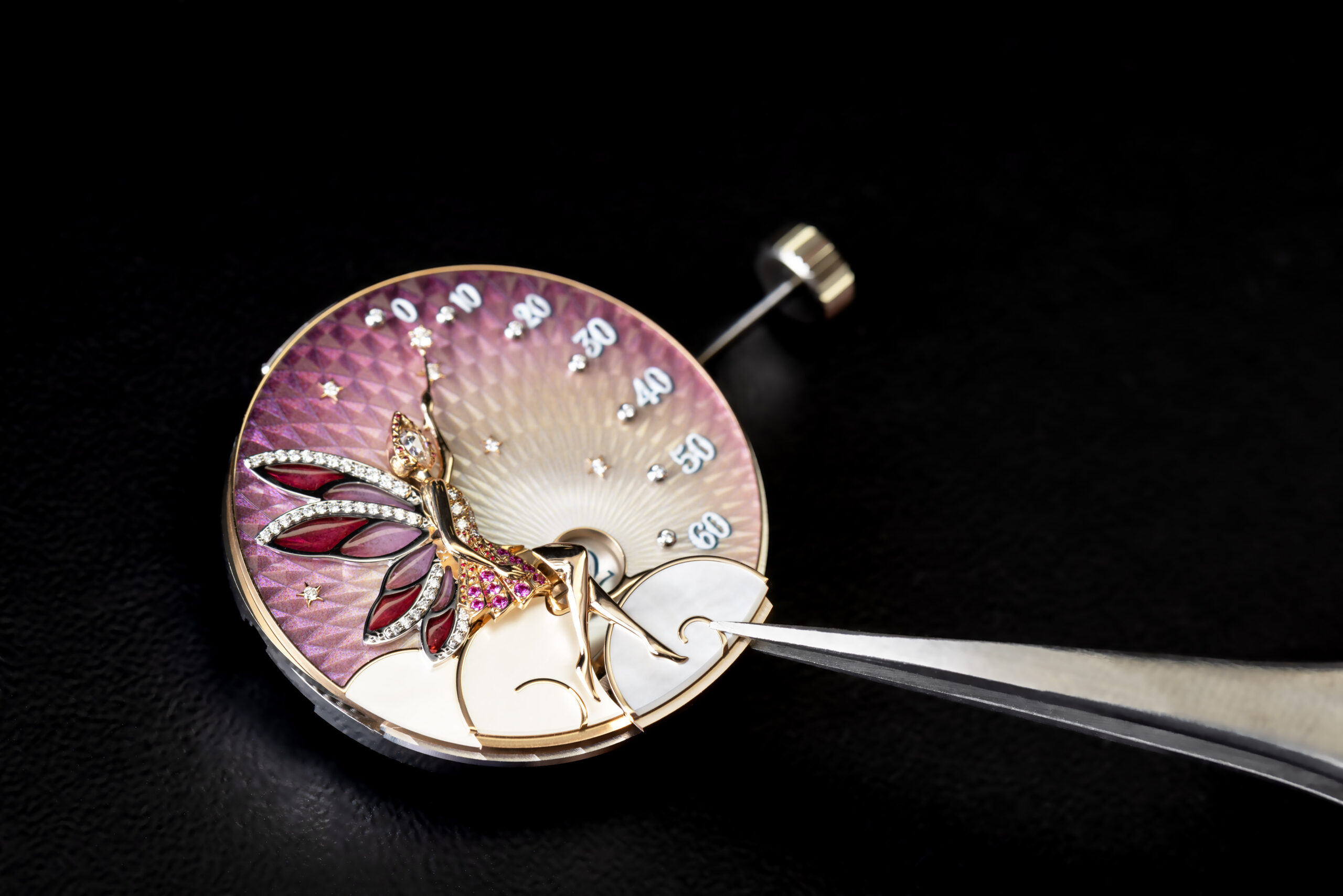 Since the early 1940s, fairies have been a beloved motif at Van Cleef, and the maison never seems to run out of ways to interpret the delicate pixie. Van Cleef has added to its Poetic Complications with the new Lady Féerie watch, in various shades of pink in the form of translucent plique-à-jour and opaque enamel, along with pink sapphires. In a dreamlike scene, she points her magic wand at numerals on a retrograde arc to read the minutes, while the hours appear in a mother-of-pearl jump-hour window that appears to emerge from white clouds on which the fairy is poised. Her wings, head, and body are formed with diamonds, which are also set into the bezel.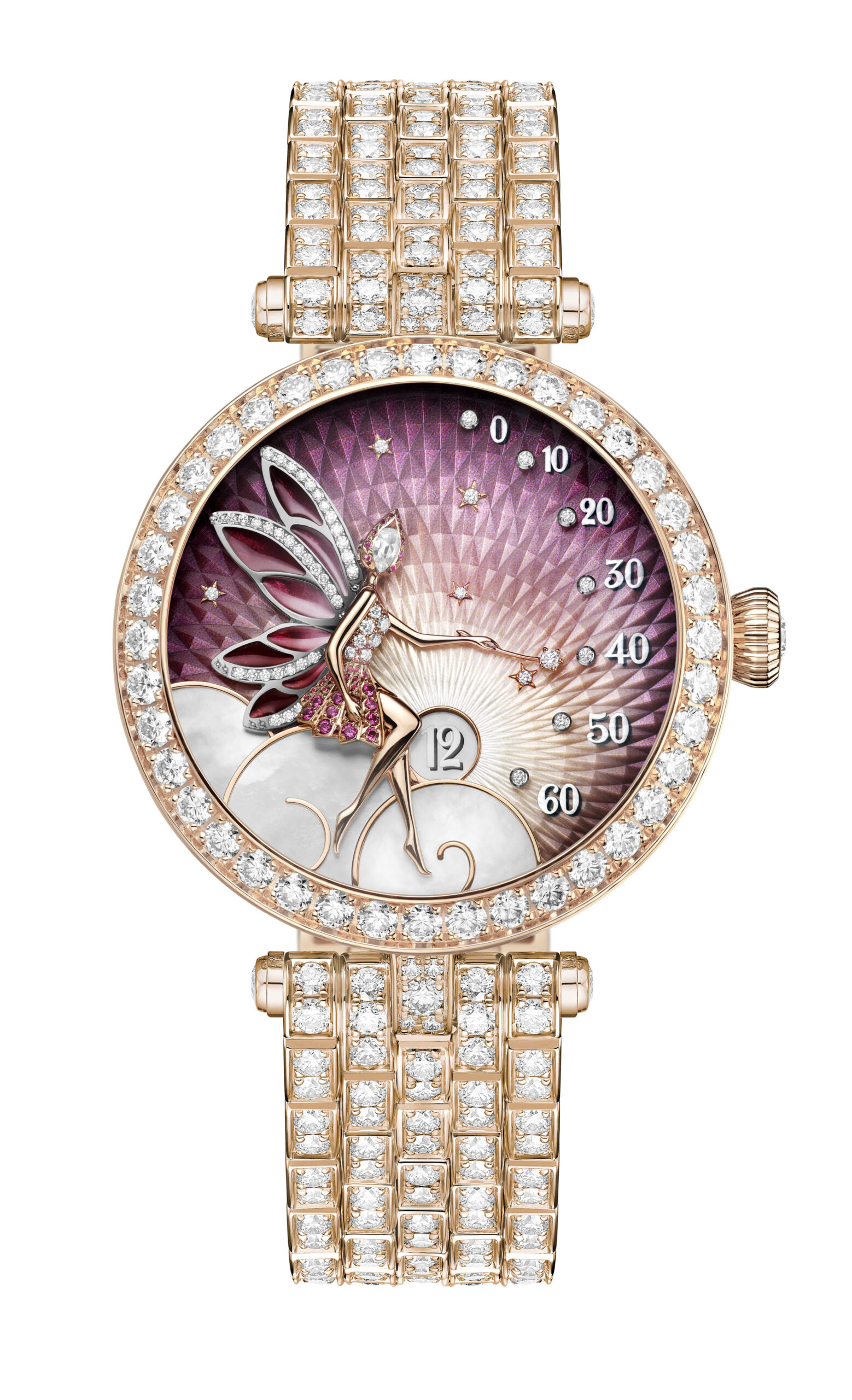 Ludo Secret Watch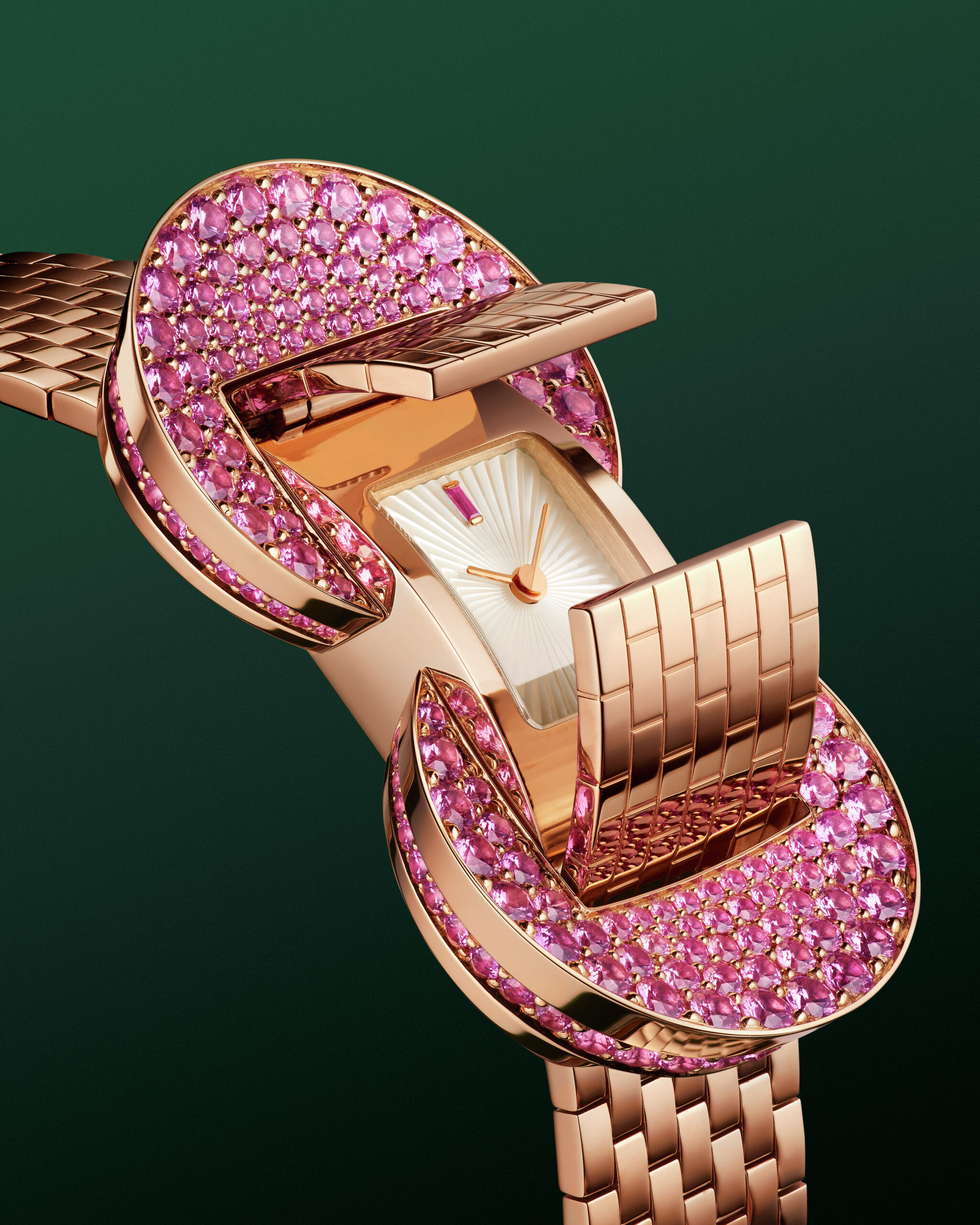 The Ludo bracelet, with its tightly worked mesh-like links, is a signature Van Cleef & Arpels creation, first introduced in 1934. For this new high jewellery creation, rose gold marries with diamonds, and the watches' flexible meshwork recalls a belt. The mesh links are assembled by hand, one by one, to deliver maximum flexibility.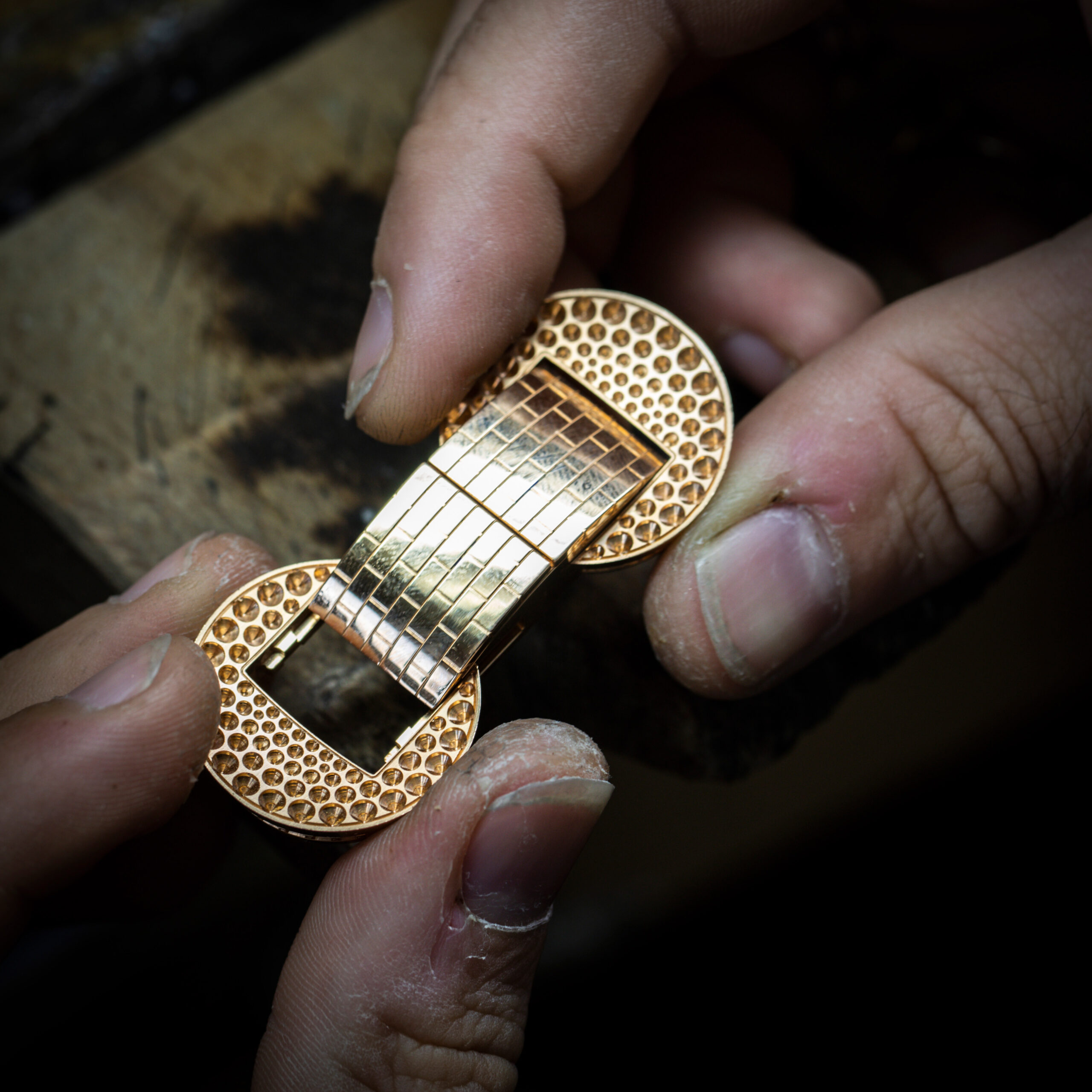 Perlée Secret Pendant Watch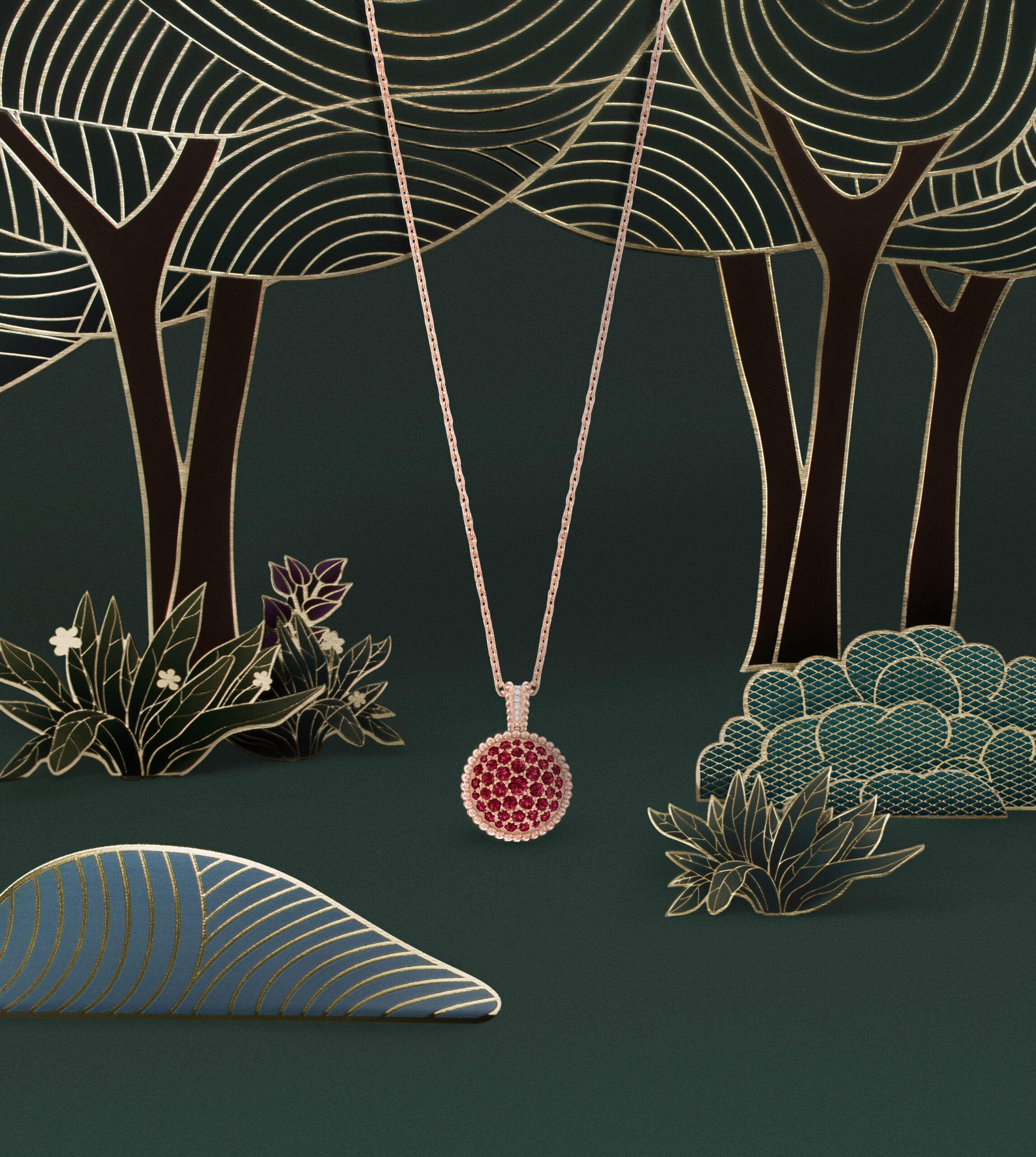 Van Cleef expands its Perlée offering with a series of six locket-like pendant watches that swivel open to reveal the time. Three are set with precious gems—sapphire, ruby, or emeralds—in either rose or yellow gold with matching long chains, and the others are set with sodalie, rose quartz, or blue chalcedony. Bezels are ringed with diamonds, and dials are mother-of-pearl.
Floraison du Nénuphar Clock
Each year Van Cleef releases ornamental clocks as part of their Extraordinary Objects series, and the Floraison du Nénuphar and Éveil du Cyclamen are automaton clocks dedicated to nature and created with the help of the Francois Junod workshop. On command, the lotus-like flower opens to reveal a butterfly hidden within the petals. Once open, the butterfly flaps its wings for a few seconds.
Nicholas Bos, president and CEO for Van Cleef & Arpels, has made it his legacy to create jewellery and watches that awe and inspire. So too, for 2023.